Music Review: Outcalls' Compilation Album Showcases Wonders of the Human Voice
Reigning queens Britt Olsen-Ecker and Melissa Wimbish release 'Greatest Hits, Vol 1.'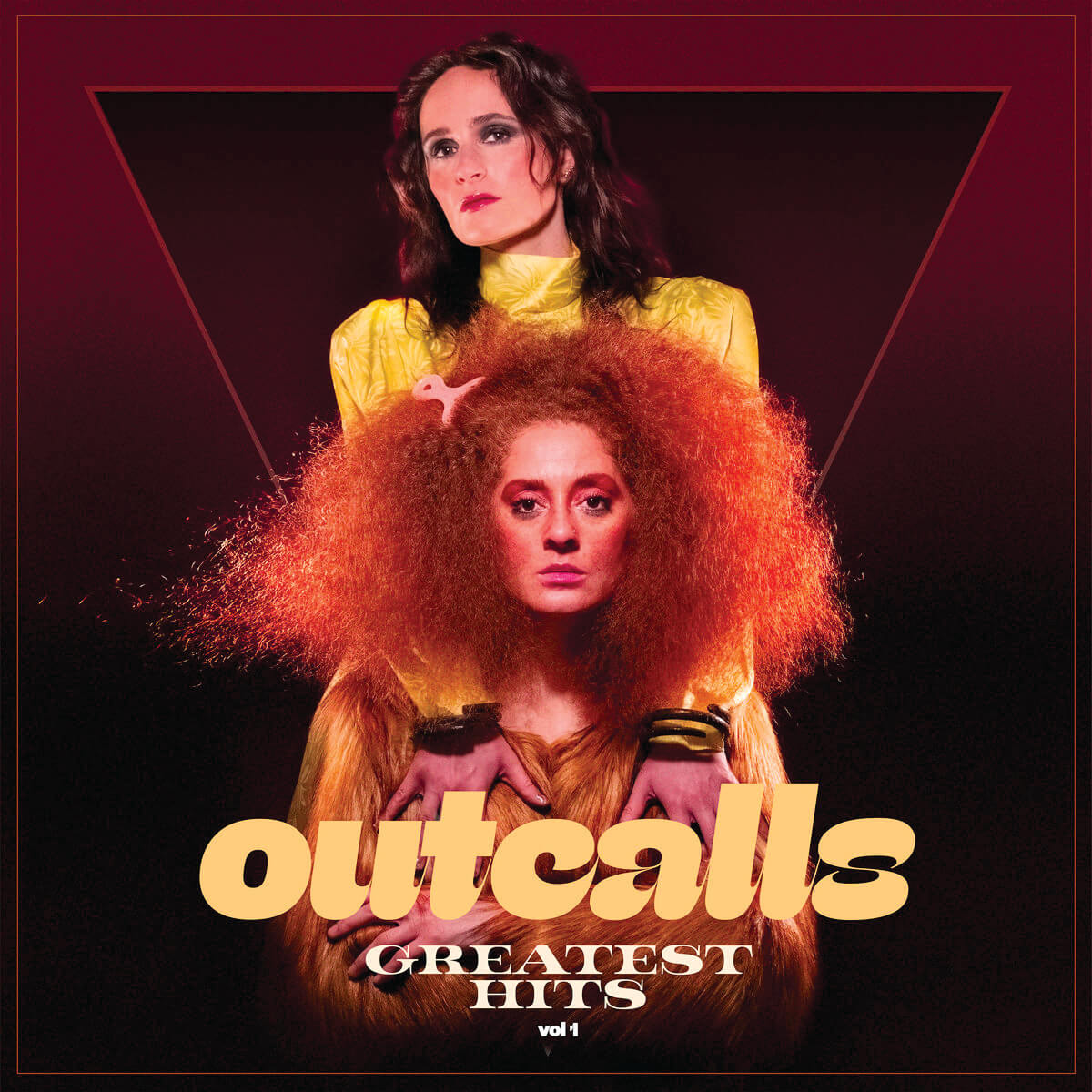 All hail Outcalls, the reigning queens of the Baltimore City music scene.
Since their 2017 No Kings EP became a bona fide local hit, Britt Olsen-Ecker and Melissa Wimbish have cemented themselves as frontwomen of the city's sonic oeuvre.
Both classically trained opera singers, the dynamic duo has forged a sound all its own, with lush, robust, baroque pop melodies showcasing the wonders of the human voice. It's undoubtedly that vocal power, heard through hushed golden harmonies, soaring crescendos, and soprano let-her-rips, that garnered them a 2021 Baker Artist Award.
Pair that with energetic synth, groovy bass lines, an infectiously theatrical stage presence that makes you want to don sequins and dance—and the outcome is undeniable. Best of all, their songs celebrate womanhood and smash the patriarchy, with lyrics that grapple with everything from romantic relationships to motherhood to misogyny within the music industry.
This throughline shines on their new full-length compilation album—an impressive collection of 11 tracks culled from Olsen-Ecker and Wimbish's decade of collaboration. Come for fan favorites like 2018's funkadelic "Keep Falling Over," 2019's anthemic "Stay," and a beautiful bare-bones take on 2017's title-track "No Kings." Stick around for stunners like the ethereal "Everything"—perhaps our favorite Outcalls song yet—and the outright fun "Vitamin D," featuring beloved local rapper Kotic Couture.