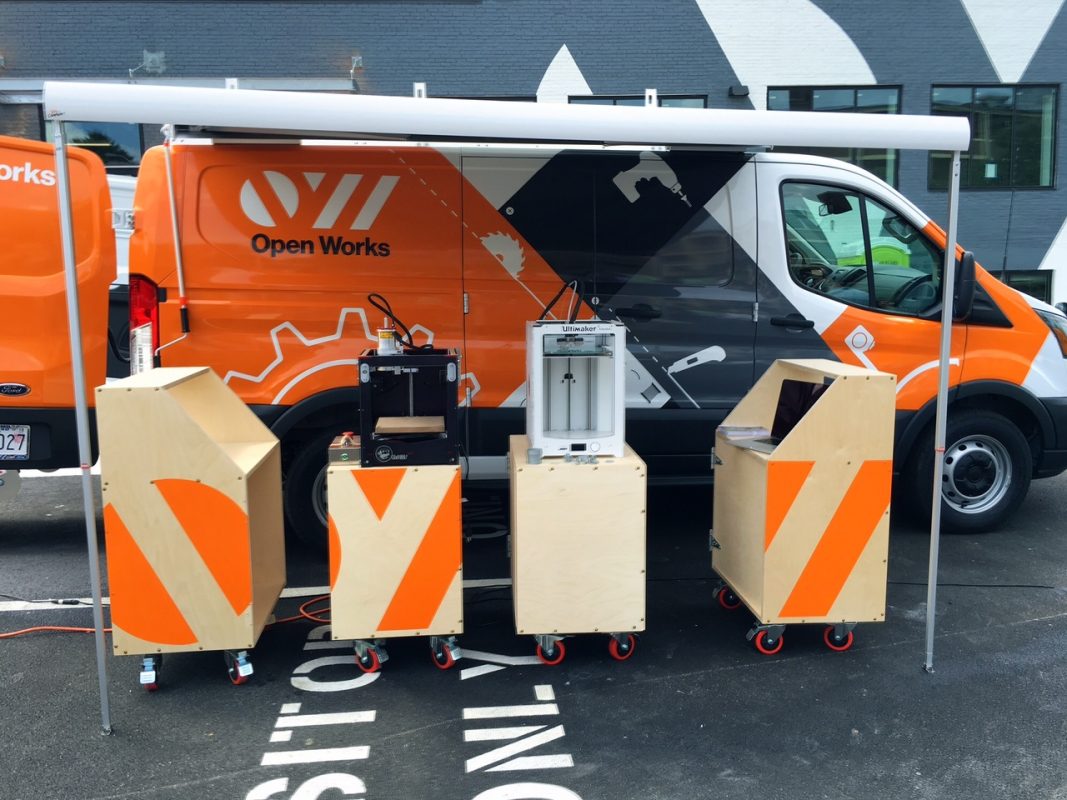 Courtesy of Open Works
Maker-spaces are popping up all over Baltimore these days. From DIY crafters to innovative techies, there's a place for every outlet, and the Open Works incubator in Station North is one of the latest to arrive on the scene.
Opening this September, this highly anticipated creative space will provide classes, workshops, and maker studios, as well as possible speaker series and breakfast seminars once they're up and running. And starting this month, they're taking it one step further, with Baltimore's first and only mobile maker-space, which you can explore at Artscape this weekend.
Dubbed "Open Works Mobile," the maker-space is geared towards bringing STEM education programming to Baltimore City students grades K-12. It hopes to be able to bring its fabricated vehicle to a variety of community youth and family engagement activities.
"Artscape is kind of the perfect place to take our show on the road," says Will Holman, the general manager of Open Works. "One of the primary reasons we envisioned for mobile was for it to go to big open spaces where we can get in front of a lot of people who might not have seen this stuff before."
Throughout the weekend, the orange van will be on display from 11 a.m. to 8 p.m. on the Charles Street bridge. Artscape attendees can poke their heads in and explore customized features, like a small version of a CNC machine, which is used to cut wood, plastic, and soft metal; a 3D printer; and other equipment.
Children can also stop by to play with learning kits called Sticklets, which are a series of rubber connectors that allow users to construct domes and similar shapes. There will also be a raffle for free memberships, classes, and other Open Works merchandise.
"Staff members will be running demonstrations so people can see how these machines work on a smaller scale," Holman says. "Nationally, maker-spaces are geared toward those that are already experts, but we want to be radically accessible to people who have never seen or used this stuff before."
While there are many mobile-maker curriculums in other cities, Open Works is tailoring its program to be responsive to Baltimore and the young people it serves, Holman says. There is a whiteboard built into the van's side, and those at Artscape are encouraged to write what they want to see from Open Works.