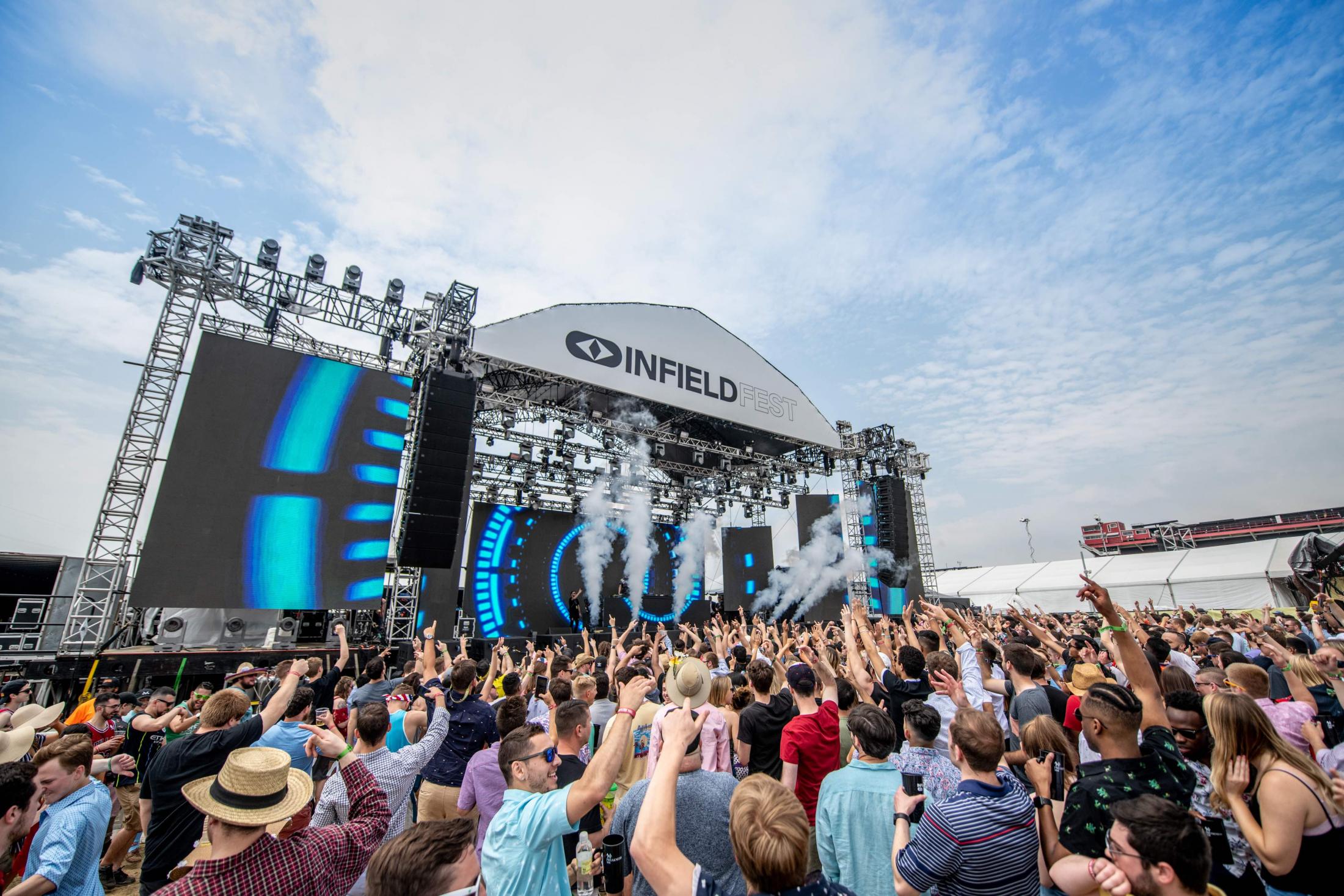 The Ultimate Preakness Guide: Performers, Parties, and Race Tips for 2022
Whether you're headed to Pimlico or celebrating from a local bar, here's everything you need to know to ring in the festivities.
By Sophia Naughton
In the wake of scaled-down festivities the past two years, Charm City has dearly missed both the sparkle and grit that comes with Preakness weekend. Finally, the middle jewel of the Triple Crown is back at Pimlico Race Course in full swing this year, celebrating its 147th anniversary with a jam-packed Black Eyed Susan Day and InfieldFest lineups, plenty of colorful hats in the grandstand, and, of course, all of the trusty thoroughbreds that will participate in the race itself.   
"Preakness is synonymous with Maryland," says Jimmy Vargas, CEO of 1/ST Experience, the owner and operator of the event. "Baltimore is the home of Preakness, and we are honored to continue the tradition each year, putting Baltimore—its people, history, traditions, and thoroughbred industry—front and center on a national stage."
To help achieve that goal, Vargas and his team are launching the inaugural Preakness LIVE Culinary, Art, and Music Festival to kick off the weekend on Friday, May 20. The Black Eyed Susan Day event will fuse local greats with visiting artists, performers, and chefs. 
Baltimore-area names bringing their work to the festival include multidisciplinary artist Derrick Adams, BLK Swan chef Saon Brice, Bar One chef Mario Moise, The Urban Oyster chef Jasmine Norton, Fishnet chef and Keyia Yalcin, and homegrown country singer Brittney Spencer. They will all share the spotlight with international talents including Grammy Award winners Megan Thee Stallion and Ms. Lauryn Hill, as well as chefs Marcus Samuelsson and Gail Simmons. Speaking of the food options, another new addition this year is the Baltimore 1/ST Restaurant Row, showcasing local eateries including Breaking Bread, Blue Caribbean Bar & Lounge, Cajou Creamery, Codetta Bake Shop, and more to enjoy throughout the weekend.
On the big day, May 21, expect InfieldFest performers like The Chainsmokers, Moneybagg Yo, and DJs Marshmello and Frank Walker before the race begins around 6 p.m.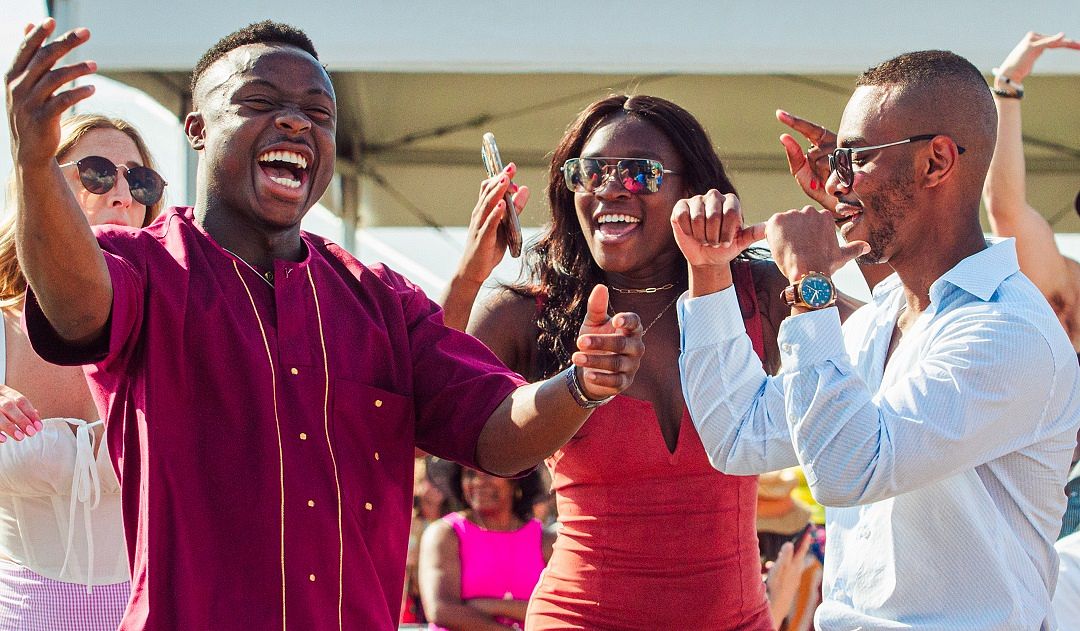 "The energy around the Preakness Stakes this year, back at full capacity, will be indescribable, especially with all the programming we've added to the calendar, not to mention the excitement around Rich Strike," Vargas said, mentioning the Kentucky Derby winner that many fans have had their eye on. (Owner Rick Dawson later confirmed Rich Strike would be skipping the Preakness, eliminating the possibility of a Triple Crown winner this year.) Other top contenders include Epicenter and Zandon, the second-and-third-place winners of the Derby, respectively. 
Aside from the entertainment and the actual race, Vargas is most excited to honor the many traditions that come with the beloved event. For example, Morgan State University's marching band will perform the official "Rider's Up" announcement, with a yet-to-be-announced special guest, before the race. Vargas also looks forward to the tradition of Black-Eyed Susan Day, when the Park Heights Renaissance will recognize the recipient of the George E. Mitchell Park Heights Community Fellowship Grant with a special presentation from the Winner's Circle. The award recognizes those in the Park Heights community who share in Mitchell's vision and leadership towards the revitalization of the neighborhood.
Excited yet? To help you plan your weekend, we've compiled a comprehensive guide with everything you need to know—from a rundown of the rip-roaring InfieldFest performers to tips for styling the perfect outfit. 
WHO'S PERFORMING?
In brainstorming the entertainment lineup, Vargas brought in an esteemed collaborator that he knew would be able to help get the job done.  "We worked closely with Baltimore local and industry icon, Kevin Liles, CEO and Chairman of 300 Entertainment and Elektra Music Group, to create a lineup that showcased Baltimore talent alongside nationally recognized acts," Vargas says.
Here's who to look out for:
5/20: Preakness LIVE Culinary, Art & Music Festival

Brittney Spencer: This Baltimore native is rapidly rising to the peaks of the country music charts. She moved to Nashville in 2013 to follow her dream of becoming a country singer and says her Charm City roots inspired her wide-ranging interest in music. Spencer's return to her hometown stage will bring her silky-smooth melodies and soothing velvety voice back to where it all started. 
Darin Atwater and The Soulful Symphony: This local 75-piece symphony orchestra typically performs everything from jazz to gospel to popular music. Led by composer Darin Atwater, the group shares its passion through full-bodied sounds and gripping harmonics. 
DJ Quicksilva: This local powerhouse has been creating striking sounds since he got his start in the 1990s. He is the founder of Baltimore's Quick and Eazy DJ Academy, which is aimed at empowering the city's youth through the discovery of music. 
D-Nice: NAACP Image Award winner D-Nice is a jack-of-all-trades with experience as a DJ, producer, rapper, and photographer. His DJ skills will bring the electric energy that Preakness has been missing, as he fills Pimlico with invigorating beats that will have spectators and horses alike stomping their hooves.
Ms. Lauryn Hill: The five-time Grammy award winning rapper, singer and songwriter has performed with the likes of Kanye West, Bob Marley, and Mariah Carey. You may recognize her as the lead voice of The Fugees, or by her solo career that landed her the title of first female rap artist to win Best New Artist in 1999.
Megan Thee Stallion: Another Grammy award winning female rap artist, Megan Thee Stallion will be lighting up the stage to kick off this year's "Hot Girl Summer." Expect her usual dazzling extravagant outfits, lively lyrics, and the passionate confidence she brings to every performance.
MSU Marching Band: Also known as The Magnificent Marching Machine, the Morgan State Marching Band will be sweeping through the Preakness Stakes at Preakness Live this year. Delight in the passion and energy of this 150-student ensemble as they take the race by storm.
5/21: InfieldFest

The Chainsmokers: DJ and production duo Alex Pall and Drew Taggart come together with exciting shows of shining lights and a booming bass strong enough to rattle your bones. Expect bangers such as "Paris" and "Closer."
Frank Walker: Whether you are looking for music with a steely punch or a playful step, this Canadian DJ and electronic musician comes equipped with both. 
Marshmello: The mysterious and intriguing masked DJ and electronic music producer is visiting Pimlico with exhilarating waves and magic mixing.
Moneybagg Yo: Enjoy the bounce of Moneybagg Yo's unique lyrics and effortless rap game, who will undoubtedly have the entire crowd's hands "In Da Air," as his hit song says.
PREAKNESS DO'S AND DON'TS

DO:
Buy tickets early: Prices rise as we approach race day, so take advantage of package deals like the famed all-you-can-drink MUG Club. Ticket prices for MUG club, which include access to party areas and a souvenir mug to use at all filling stations, will increase on May 15. For an even more VIP experience, check out the MUG and Vine Club that goes one step beyond with private viewing areas, lounge areas, and restrooms. Try to arrive early to avoid long lines. 
Prepare for the weather: Nothing rains on your parade more than, well, rain. If it has rained recently or throughout the day, the infield can turn into a huge mud pit that tracks up to mid-calf. Be prepared to swap out your cutest kicks for a pair of rain boots, cover your race regalia with a poncho or rain jacket, and protect your makeup by using a waterproof mascara. 
Find the perfect fit: Make sure your outfit is not only practical, but matches the classic Preakness style. "Preakness is full of bright, bold colors and eye-catching prints, so don't be afraid to step out of the box," says Sarah Davis, merchandise and logistics manager of local boutique Poppy and Stella, which has locations in Fells Point, Ellicott City, and Catonsville.
Davis says extravagant hats are the most important accessory, but jewelry and the perfect handbag can bring your outfit to the next level. "Find what makes you feel confident and comfortable and own that." Poppy and Stella's Preakness Capsule collection is coming soon online and in-stores. The staff also offers private styling sessions to help curate the perfect outfit.
Prioritize self care: Day drinking, nonstop cheering and dancing, and the heat of the sun don't mix too well. To ensure you are having fun in the safest way possible, stay hydrated, wear sunscreen, and bring a hat and sunglasses. 
Expect a tightly packed crowd: Preakness will follow COVID guidelines as outlined by the City of Baltimore, but if you plan to be front-row, be sure to mask up as you shove your way to the front of the shoulder-to-shoulder crowd.  
Charge your phone: Bring a portable charger to stay in communication with your group if you get lost, and remember to fully charge it the night before. Have your tickets ready either on your phone or printed. Groups separate, phones die, and the venue is huge. Choose an emergency spot to meet your group if you get lost.
Take advantage of free stuff: Look out for any social media campaigns that can get you upgrades. Often, booths around InfieldFest have promotions that can give you free swag. Look out for these and you could level up just from posting a selfie.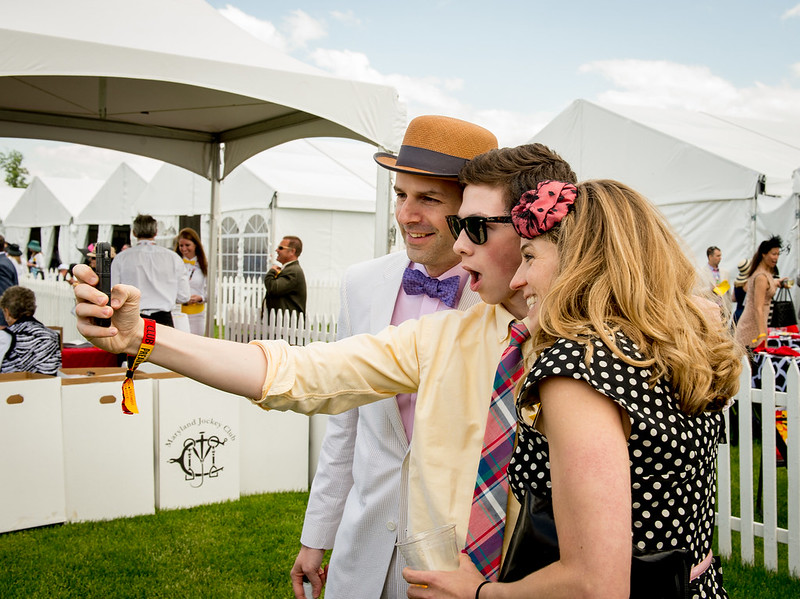 DON'T:
Wear uncomfortable clothes: Don't wear shoes and clothing that are uncomfortable or that you want to keep clean. Just like your shoes, your clothes can get muddy too, so don't expect to leave without a new stain that you can get out later.
"One very important tip would be to look for a wider heel," Davis advises. "This will help with the comfort of walking on any elements that are thrown at you, including uneven brick or soft grass. Look for block heels, wedges, or platforms, and your feet will thank you."
Davis recommends some fan-favorites from Poppy and Stella that will provide both style and comfort such as their Dolce Vita Wallis Heels and Sam Edelman Kia Block Heels.
Drink and drive: This one should be self explanatory, but take advantage of Uber, Lyft, or taxis. In the past, designated Uber and Lyft pick-up zones were advertised at the track. Scope these out as you arrive for a smooth exit when calling your ride.
PARTIES AND BAR SPECIALS
BMORE Around Town's MUG Club and Bus Trip: Meet fellow race fans at Mother's Grille in Federal Hill beginning at 8 a.m. for a pregame party with drink specials and a limited brunch menu. Then, ride to Pimlico, beer in-hand, on the provided buses. Admission includes a MUG Club ticket, transportation, beer on the bus, and food specials. If you already purchased MUG Club tickets, opt for the transportation-only option. The two pick-up locations are Southern Provisions in Canton or Mother's in Federal Hill. 3000 Odonnell St. and 1113 S Charles St., May 21, 8 a.m., $50-129. 
The Famous Preakness VIP Experience: Race festivities begin at 10 a.m. at Jimmy's Famous Seafood in Dundalk—where there will be a delicious brunch spread and Preakness-themed drink specials to pregame and fuel up like a racehorse. At 11:30 a.m, Jimmy's will provide a luxury bus ride to the track with options to purchase general admission or MUG Club tickets at varying prices. Buses leave at the commencement of the stakes and will return to the restaurant. 6526 Holabird Ave., May 21, 10 a.m., $99-159.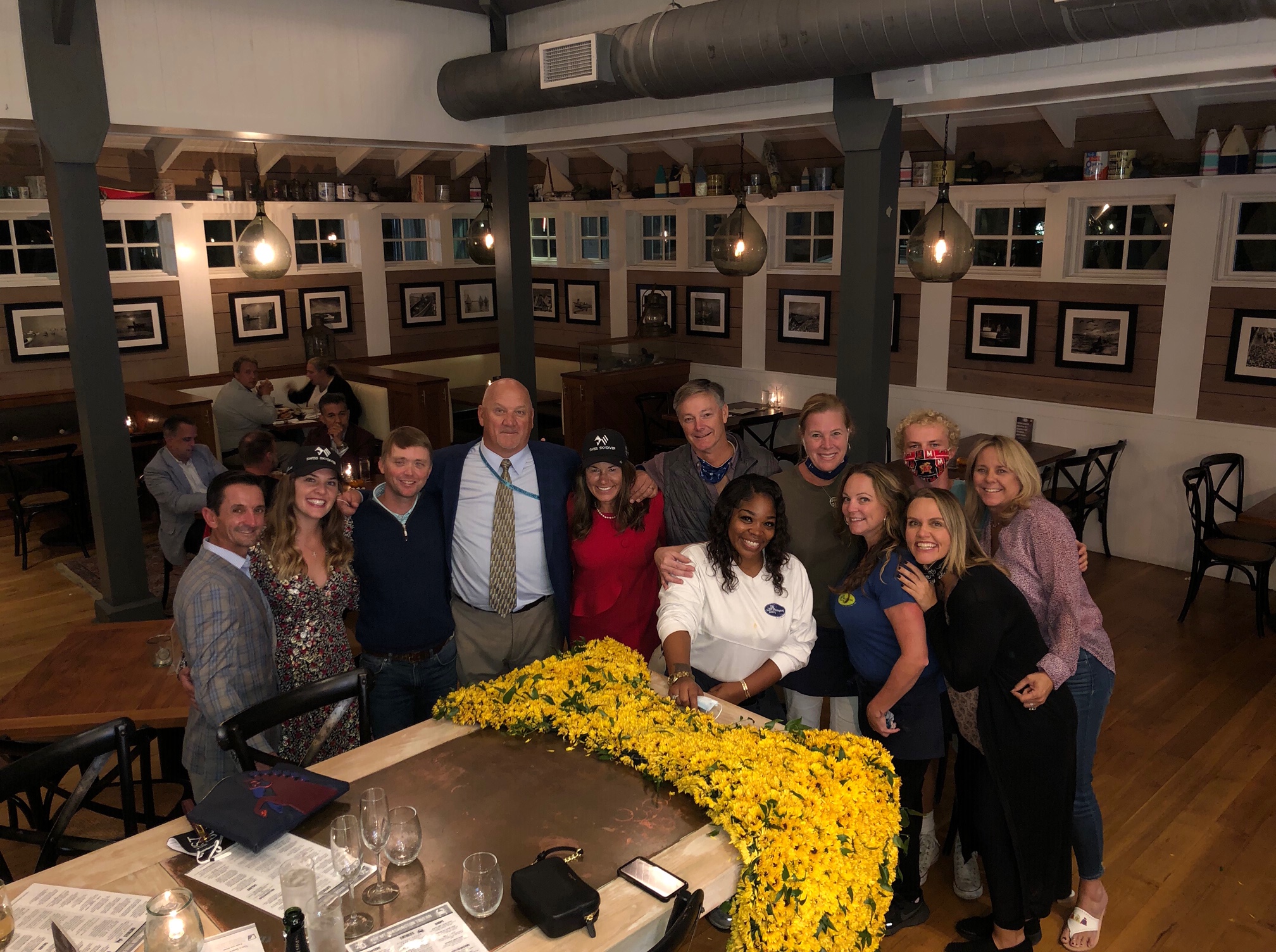 Mt. Washington Tavern: The Tavern has been a go-to for horse race watch parties for decades. All weekend long, grab yourself an icy Black-Eyed Susan and visit the Pimlico Room, full of horse-racing memorabilia. Shuttles are provided to Pimlico Race Course all day for both Preakness and Black-Eyed Susan races. If you're looking for a post-race party—don't forget that winners have long frequented the tavern after the race. (Swiss Skydiver's team brought the full Black-Eyed Susan flower blanket after winning in 2020.) 5700 Newbury St.
Alpha Preakness: Join the Charm City Alphas for a race day fundraising party. Enjoy an open bar, live entertainment, catered delectables, and the mesmerizing views of The Stone Gardens where the soiree will be held. All proceeds benefit local Alpha charities and initiatives such as efforts to support elementary and high school youth programs and scholarships. Tickets are selling fast, so grab yours before it's too late. 2100 Liberty Heights Ave., May 21., 4-9 p.m.,  $50-65.