A two-meat plate at Mission BBQ. --Courtesy of Mission BBQ
Although it's alliterative, Baltimore and barbecue haven't historically been known to go together. (Save for pit beef, of course, but even that has been labeled by some as not being "real barbecue.") We're obviously a city better known for our seafood, but, as senior contributor Mike Unger explored in this 2014 story, Charm City's barbecue scene is making serious strides.
As the summer heat comes through to slow cook you, you might find yourself craving some fingerlickin' fare, and there are all kinds of stellar spots in the area with a solution or two.
George Marsh, owner of Heritage Smokehouse on York Road in Govans, says that Baltimore's separation from barbecue country grants chefs in the area more creative liberty.
"Maryland's kind of an interesting state because everybody's been to different places, and since we don't have our own style, I think people's expectations for what they're gonna get are a bit more open when they come to a barbecue place, which helps us," Marsh explains. "That way we don't have people coming in angry because we're not we're not following the rules for the region. If I was in Texas, and I was trying to do some outside-of-the normal Texas barbecue, I might be run out of town. Here, I kind of have the freedom to do whatever I want."
Marsh isn't the only chef in town helping our smokin' scene to thrive. We put together a list of some of the best local joints to satisfy your 'cue cravings:
Andy Nelson's: You can't miss the fiberglass pig that sits atop this pit palace overlooking York Road. Owned by its namesake, former Baltimore Colts player Andy Nelson (who can still be found taste-testing the hickory smoked barbecue from time to time), the spot offers a mix of Memphis-style dishes and family recipes passed down by Nelson's father, Guy Nelson, a barbecuer from Alabama. The eatery features meats including wet or dry Memphis-style ribs, pulled pork, chicken, turkey, and beef of all kinds. Don't forget some Southern sides like cole slaw, collard greens, and cornbread to round out the meal. 11007 York Rd., Cockeysville
Big Bad Wolf's House of Barbecue: Inside this little yellow brick house, no little piggies are safe. But if we're getting into semantics, neither are cows, chickens, or catfish. While pork ribs might be the first thing on the menu, there's also beef ribs, barbecue chicken, and tons of sandwiches. The restaurant's signature dish, the "Big Bad Wolf," is two parts piggy (pulled pork and hickory smoked bacon) and one part beef brisket. Give it a try to see if it huffs, puffs, and blows your taste buds away. 5713 Harford Rd.
Blacksauce Kitchen: It only takes one bite of the mouthwatering biscuit sandwiches–often overflowing with shredded smoked meats–from this fan-favorite purveyor to get you hooked. On Thursdays and Saturdays, chef Damian Mosley and his team serve their rotating menu of smoked specialties (think: beef back ribs with peach-mustard barbecue sauce, skirt steak with chimichurri, and seven-spice wings) from Blacksauce's Remington storefront, as well as at the Waverly Farmers Market. 401 W. 29th St.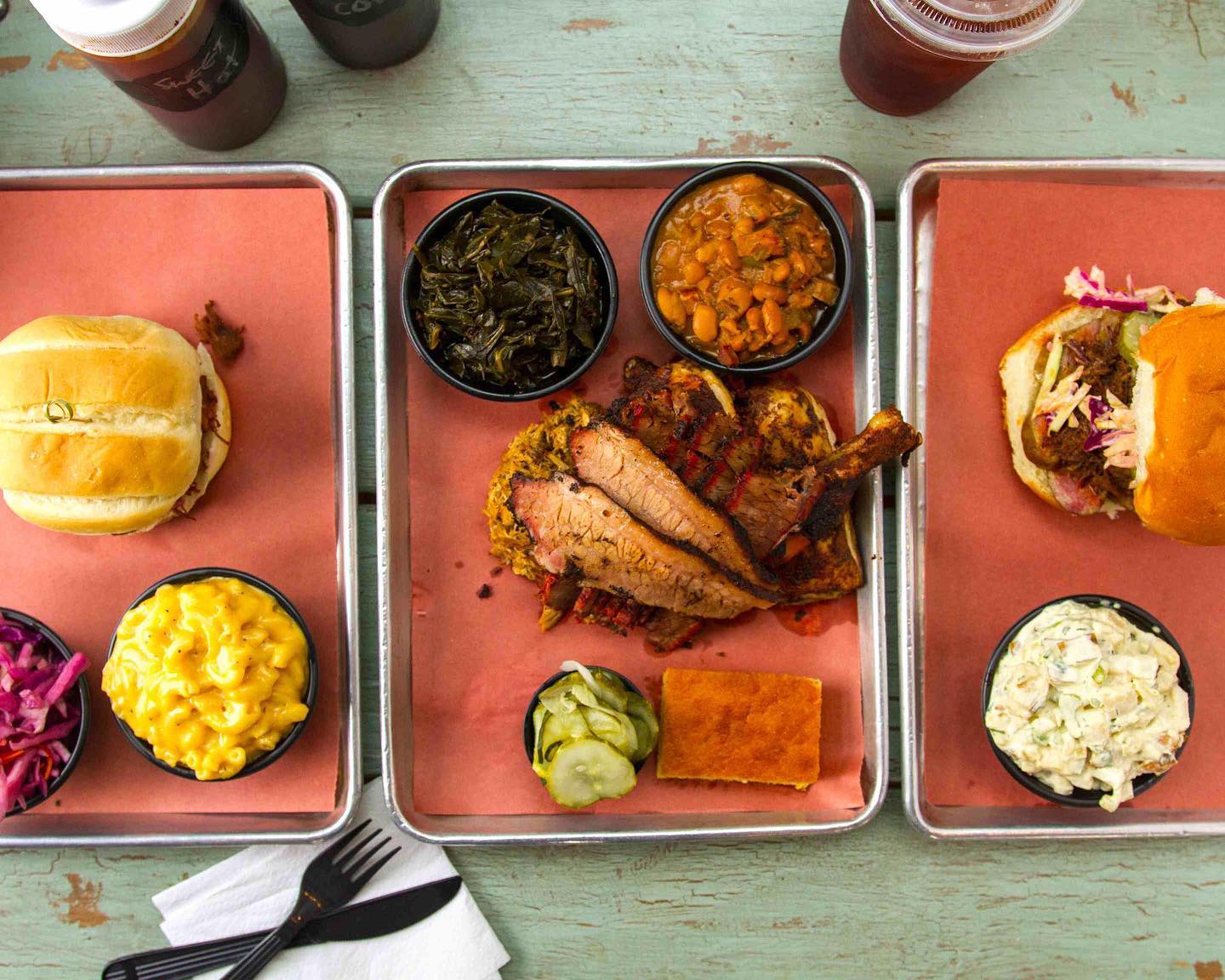 Blue Pit BBQ & Whiskey Bar: Husband and wife team David Newman and Cara Bruce named their Hampden hangout after their blue pitbull, Sakai. They pay homage to its doggy origins with a Fido-friendly back patio (good-dogs only!), where pups celebrating a birthday can enjoy a sausage and make an appearance on the dog selfie board. But, of course, the real focus is on feeding the humans. Blue Pit offers unique preparations like its Zeke's coffee-rubbed brisket, bourbon-glazed St. Louis pork ribs, "Pimento Piggle" sandwich, and pulled jackfruit with vegan-friendly slaw. You can wash it all down with a top-notch cocktail from the lauded bar. 1601 Union Ave.
Chap's Pit Beef: Though it now has five locations, this local chain came from humble beginnings with lots of family history. Owner Bob Creager opened Chap's in 1987 after his father-in-law, Gus Glava, invested in the restaurant to help Creager jump ship from a steel mill job. Creager named the spot after Glava's Southwest-style nightclub called Chap's. The eatery is known far and wide for its pit beef sandwiches (be sure to top them with the signature Tiger Sauce–a mixture of horseradish and mayo), as well as turkey, pork, and ribs. Multiple locations including 5801 Pulaski Highway.
Charcoal Grill: This 30-year-old fixture took a winter break from January to March. During the hiatus, Charcoal's food truck served on location at the Parkville Grill. Now, after warming up over spring, the Charcoal Grill is back to serve up its beloved pit beef. But they offer a lot more, too. The Grill also highlights smoked ham, smoked turkey, slow-cooked pulled chicken, and ribs. 8535 Old Harford Road, Parkville.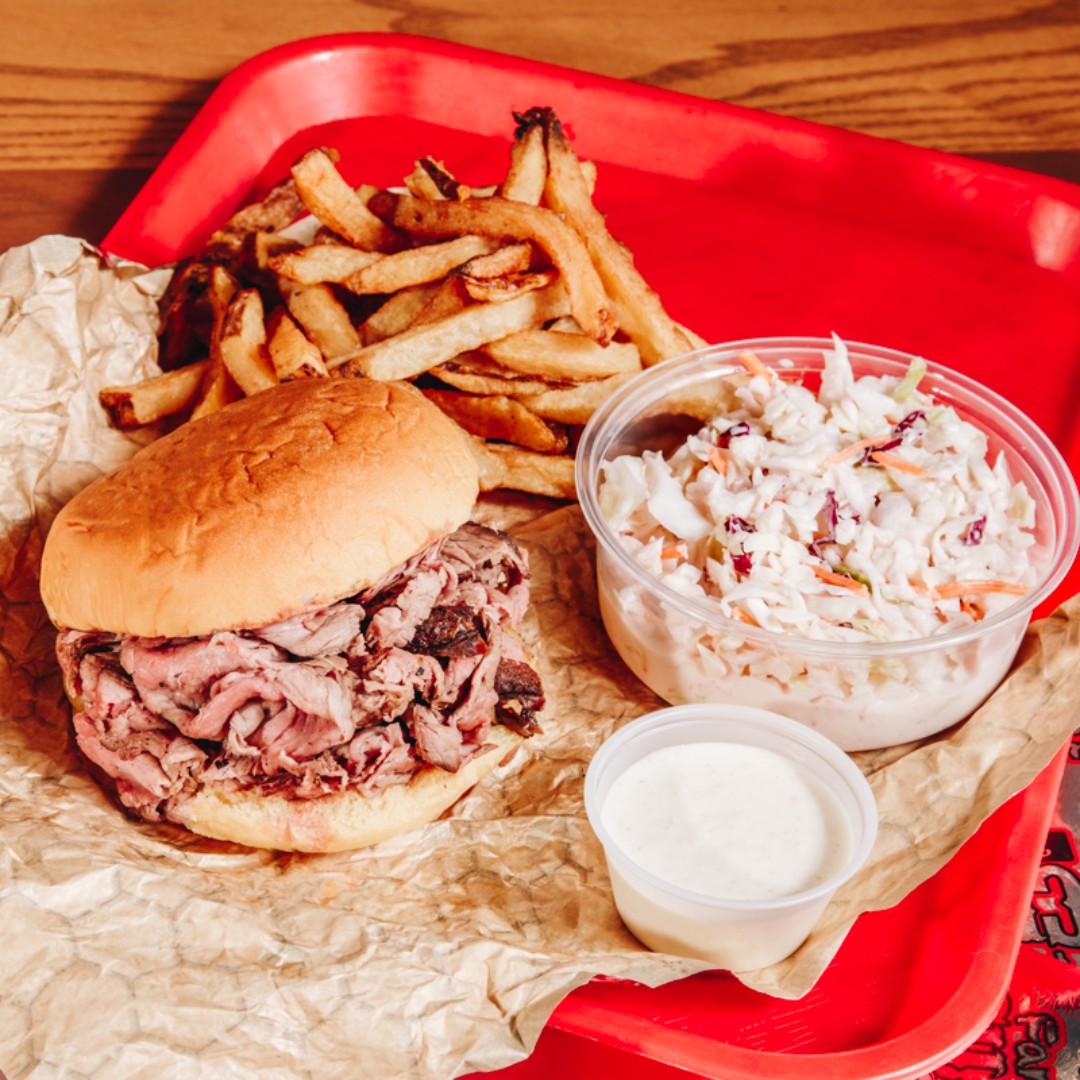 Dudley Road BBQ: Barbecue might not be what first comes to mind when you think of Little Italy, but this recently opened restaurant brings its low-and-slow staples to the neighborhood. The goal is to give every dish an extra dash of Southern charm, both in preparation and in service. With St. Louis ribs, pulled pork, chicken, and beef brisket, the menu covers all the bases. And with any of these delicious delectables, you have the choice of homemade barbecue sauce made from either tomato or mustard bases. 806 Stiles St.
Heritage Smokehouse: If you haven't yet slapped on a bib at chef George Marsh's charmingly quirky pit palace in Govans, all we can say is run, don't walk. The dinner spot, which is now open for lunch on weekends, is known for hits like snappy sausages, beef brisket, shaved pork loin, pork spare ribs, and smoked chicken. (Hungry carnivores can also go for the "Ron Swanson" special—a nod to the meat-hungry character on Parks & Recreation which is essentially a huge plate of all the meats on offer.) Marsh also offers more chef-driven plates (think: pork jowl terrine with pickled beets and cornishons) and an array of sides. (Trust us: order the baked mac and cheese.) Be sure to get a tiki cocktail for good measure, too. 5800 York Road. 
Jake's Grill: Jake Davis has been running this Cockeysville restaurant since taking over from his father around 2008. The so-called "Best-Kept BBQ Secret in Baltimore," (oops) prides itself on its tight-knit, familial atmosphere. Jake's hits all the cornerstones with customer favorites like ribs, pit beef, pork sandwiches, and sausages. Do yourself a favor and order a few of the traditional sides, like mac and cheese and coleslaw, for good measure. 11950 Falls Rd., Cockeysville.
Mission BBQ: Bill Kraus and Steve "Newt" Newton started this local chain on Sept 11, 2011 on the 10-year anniversary of 9/11. The debut was a fitting start to their patriotic mission of serving first-responders of all kinds, including soldiers, firefighters, and police. Mission BBQ's many fast-casual locations, everywhere from Canton to Owings Mills, offer all of the essentials including brisket, pulled pork, turkey, chicken, sausage, and ribs. You might even have spotted their huge barbecue army trucks catering events around town. Multiple locations including 3710 Boston St.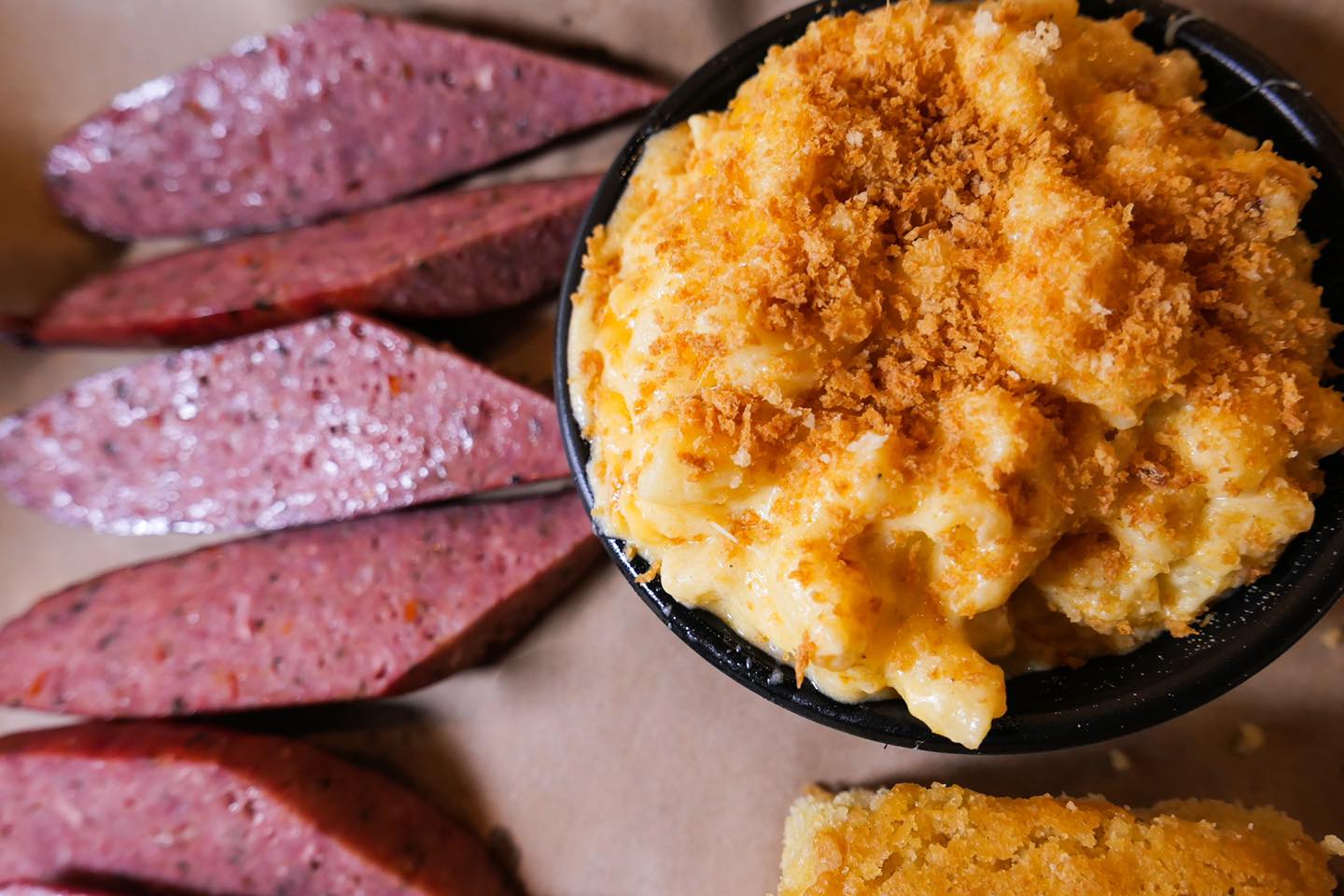 Soul Smoked BBQ: Headquartered at the Bmore Made with Pride commercial kitchen on Harford Road, this roving smokehouse—founded by siblings Samara Greene-Scott and Christopher Heaggans in 2021—routinely pops up everywhere from the Baltimore and Fells Point farmers markets to the B&O Railroad Museum. Pitmaster Greene-Scott—a hospitality veteran who runs the business with her wife, Brandi—has been known to serve up favorites such as thick ribs, smoked barbecue chicken, brisket sandwiches, mac and cheese, and yellow rice. Creative specials on the eatery's evolving menu have included nachos topped with collard greens and baked beans, sticky burnt ends, blackened salmon cakes, and quesadillas stuffed with smoky meats and mac and cheese. 6617 Harford Road.
Wieland's Barbecue: Mark Wieland, a backyard barbecue cook-turned-pro, works out of a custom trailer with a huge rotisserie smoker that's located by Tastee Zone and Oakland Liquors in Catonsville. Wieland offers two menus–a preorder lineup of barbecued meats like brisket and pulled pork, as well as a walk-up menu that has signature sandwiches dripping with sweet sauces. On Saturdays, you can enjoy your barbecue while grooving to live music at Wieland's Summer Concerts. 1715 Edmondson Ave., Catonsville.
Woodrow's Bar-B-Que: Woodrow's is a one-man-show performed by pitmaster Mathew Piron. It's not a tragedy or a comedy, but instead, a triumph of Texas-style barbecue cooked over white oak and cherry wood. The New Jersey native, but now longtime Baltimorean, serves up brisket, pulled pork, turkey breast, pork spare ribs, and several varieties of chicken at his Mt. Washington spot. But the limited size and popularity makes the food run out fast, so do your best to get there on the early side. 1605 Sulgrave Ave.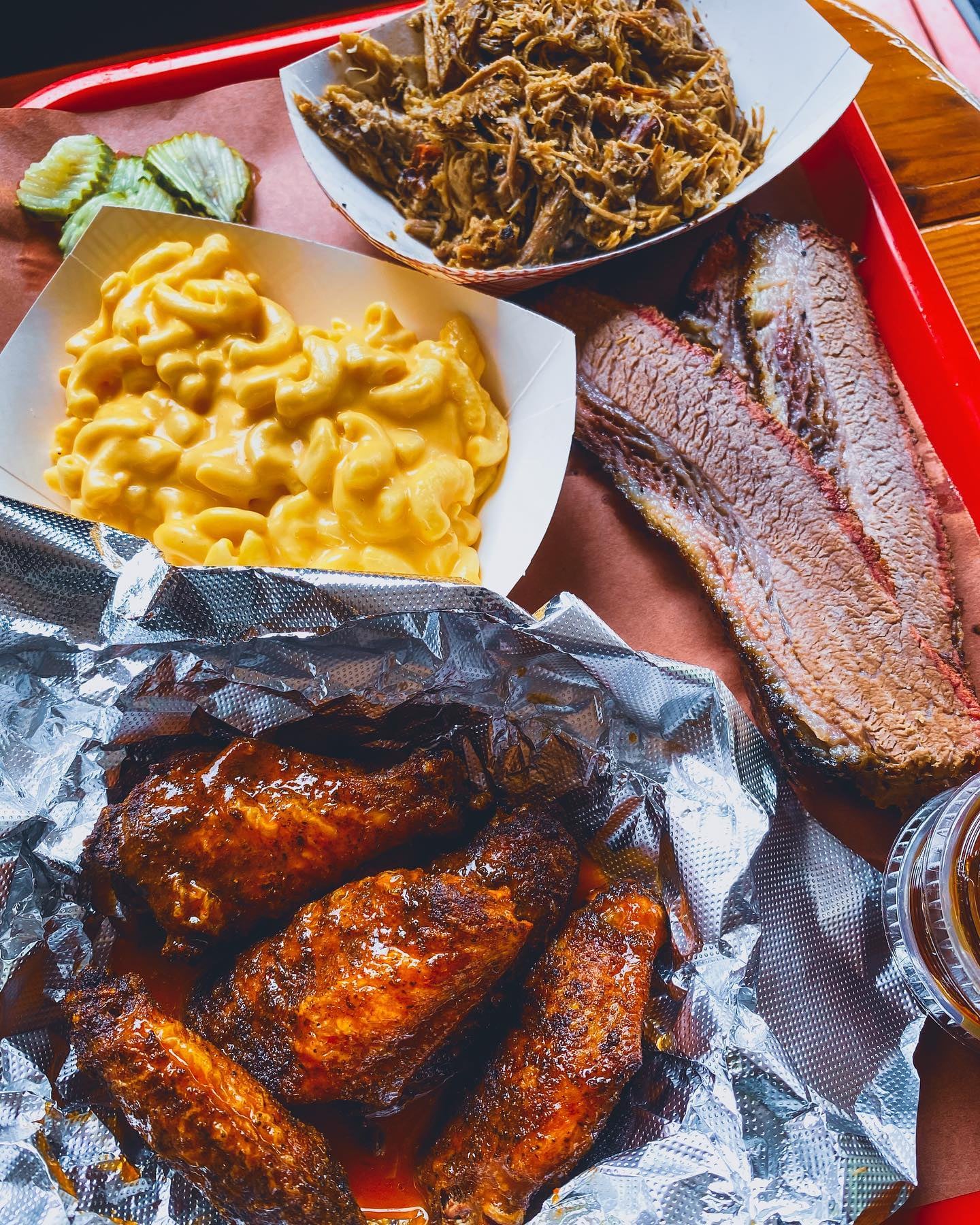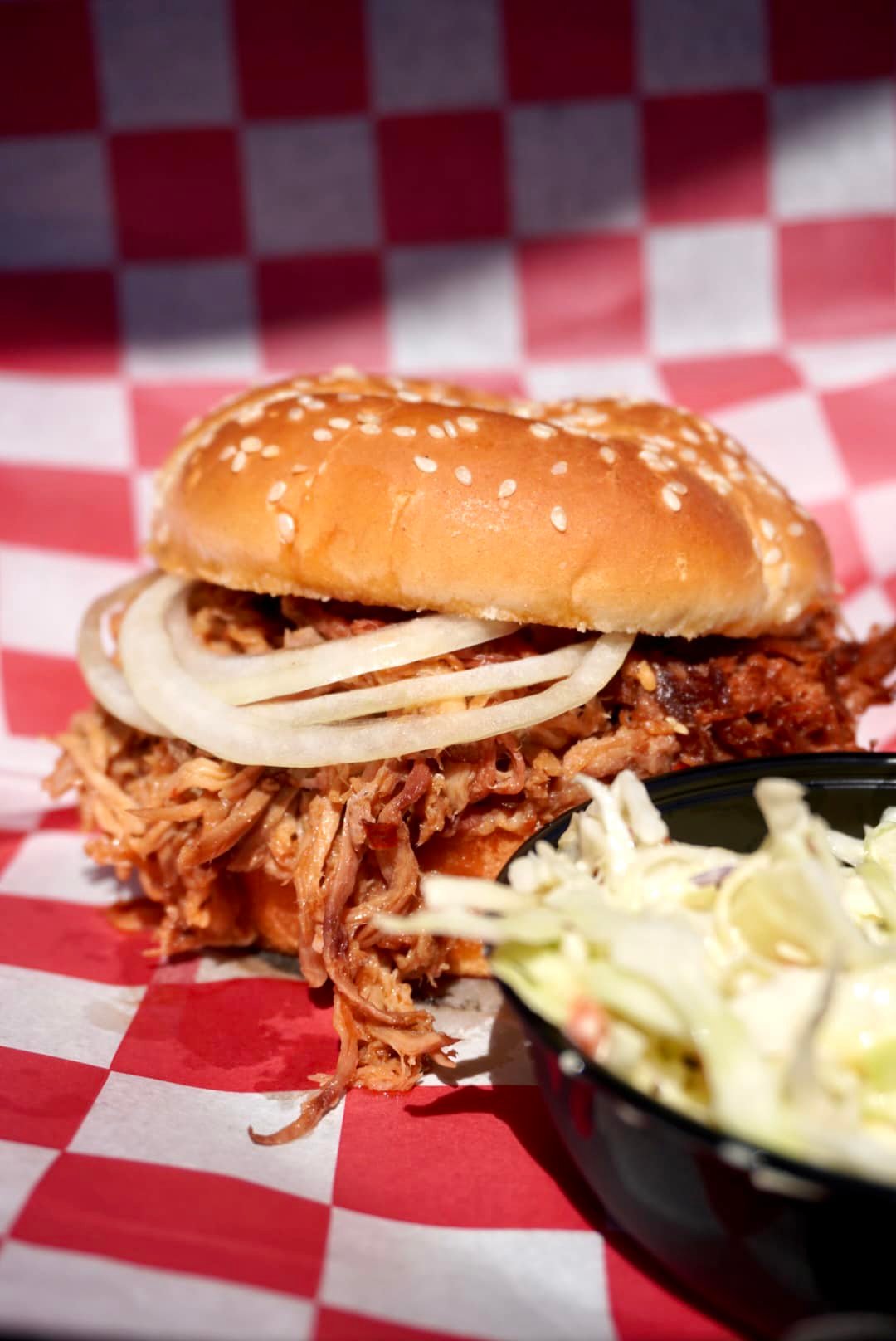 MD State BBQ Bash: We'd be remiss without mentioning this fan-favorite fundraiser. The Bel Air Downtown Alliance is back with its biggest event of the year. In this barbecue festival, 50 teams cook up their best batches in the Maryland State BBQ Championship for a chance to win cash and a spot in the Jack Daniel's World Championship Invitational Barbecue in Tennessee, as well as The American Royal in Missouri. Also, the festival's Tailgate Challenge will feature more than 40 ametuer teams going head-to-head for the best ribs and chicken to win cash and prizes. With live music and the East Coast's best barbecue, it's an epicurean event you won't want to miss (and did we mention admission is free?). Oct. 13-14, 2 S. Bond St. Downtown Bel Air.