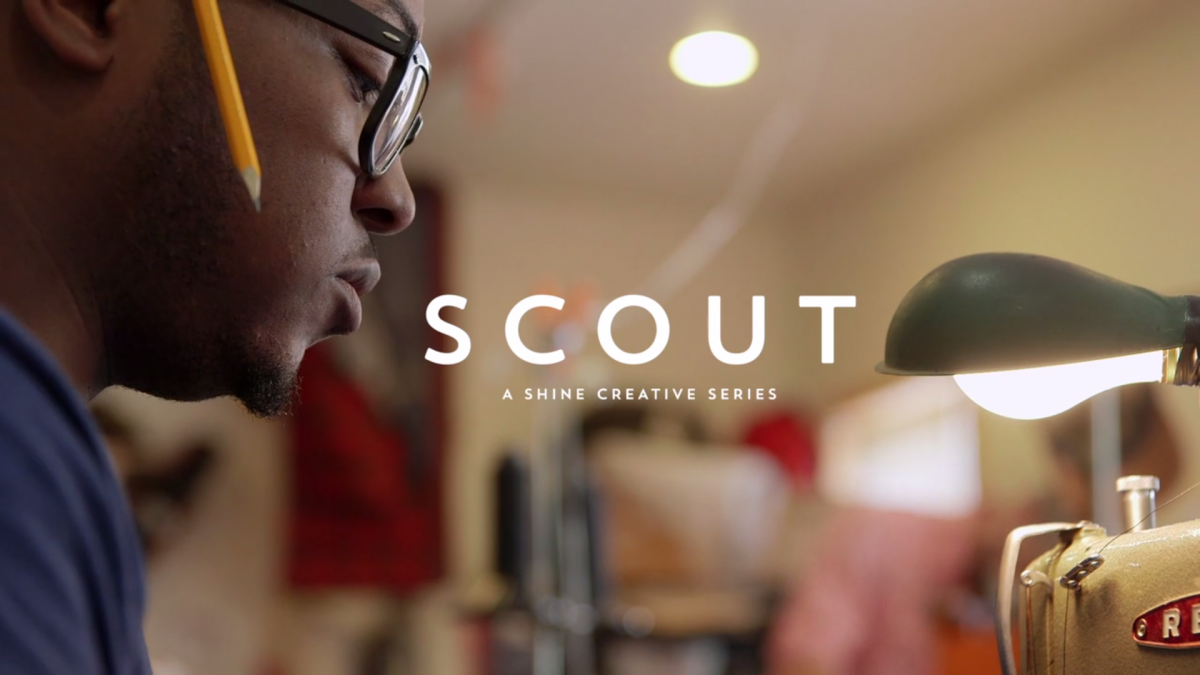 Courtesy of SCOUT
The video begins with lush shots of Baltimore row houses against a blue sky.
But it's the pulsating chords in the background that grab your attention. And then Jana Hunter's haunting voice enters the song.
Hunter, the lead singer of the Baltimore-based band Lower Dens, then talks about performing, interview-style.
"Playing live is purely euphoric," she says. "Something happens at really good shows that doesn't happen anywhere else except maybe church."
This video, and an accompanying short essay and photographs, are part of a new series of stories about the Charm City's creative community called SCOUT. Its mission, according to its website, is "to collaborate with great talent and share inspiring stories about what it means to be a working, independent creative in the 21st century."
"We're hoping not only to bring positive light to what's happening creatively in Baltimore, but to support the creative class on a global level with inspiring and real stories," says Jamie Campbell, creative director at Shine Creative, which is putting together the series.
In addition to Lower Dens, SCOUT's website also features stories about beatboxer Max Bent and Treason Toting Co., which makes hand-crafted tote bags at a small factory in the city, among others.
And, there's a cool story behind the series' name. While traveling in Virginia, Campbell and her husband Drury Bynum, who is head of Shine's production, saw a stray beagle running on the side of the road.
Its name, according to its collar, was Scout, and when they called the owner, they discovered the dog had traveled more than three miles, likely sniffing out deer.
What better name, they thought, for a series bent on seeking creativity.