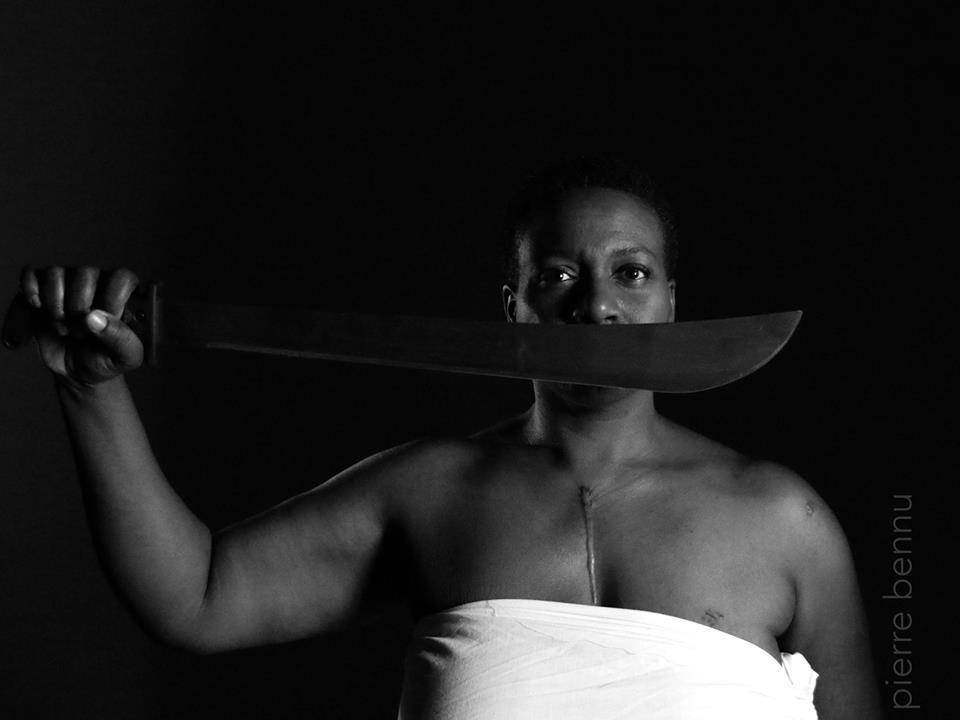 Courtesy of Pierre Bennu
The human spirit is capable of tremendous triumph, despite seemingly insurmountable obstacles in its path.
Ama Chandra has realized this first-hand. The indie soul singer and activist, known for her 2013 album Destiny, has always preached a message of love and understanding, but that took on a much deeper meaning this summer.
In July, Chandra became the victim of an assault in her home, when an intruder broke in and stabbed her repeatedly. She spent weeks in the hospital recovering emotionally and physically.
The Baltimore artistic community rallied around her, providing support when she needed it the most. And Chandra emerged with a newfound joy and appreciation for life.
"I'm just so grateful to be here," she says.
She'll showcase that spirit this Friday at the Creative Alliance, during "I Lived, Dammit!"—her first solo show since going into the hospital. She'll perform original material and old favorites with her band, and also showcase others—from spoken word artists to practitioners of the martial art capoeira—who have flourished when the odds were stacked against them.
Chandra selected songs that celebrated the emotional depth she has felt while recovering. "I wanted to do something very bold and declarative about who I am," she says.
It might seem astonishing that Chandra is willing to open up to an audience just five months after the attack, but she welcomed the opportunity when Josh Kohn, performance director at the Creative Alliance, approached her about doing a show.
"I pulled back and said, 'Am I ready?' And then I thought, 'Yeah!'"
We are following Chandra's recovery, and you can learn more about her story in our upcoming March issue.