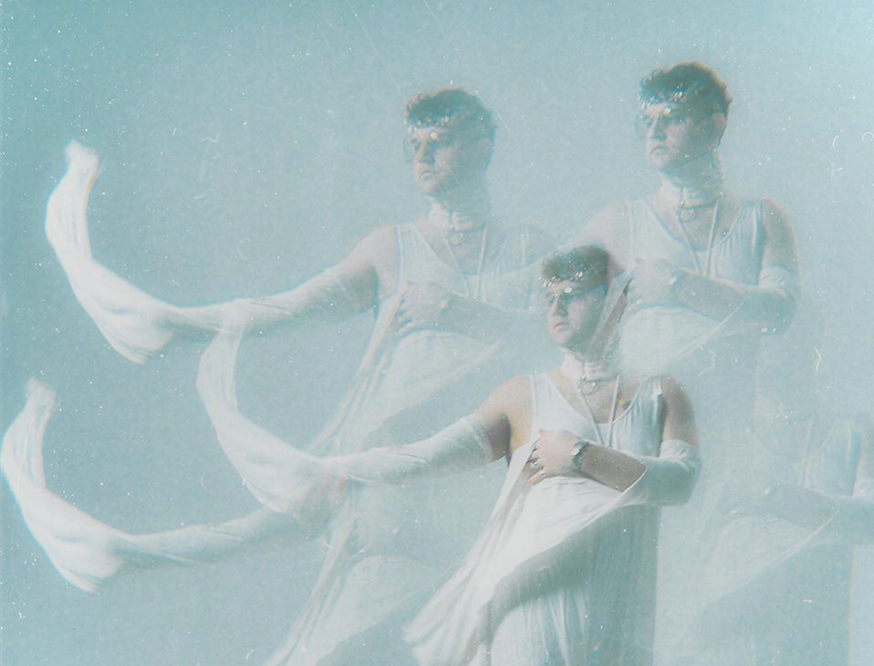 Nick Gorey
In the latest iteration of The Big Baltimore Playlist, we found five local songs ranging from mesmerizing pop and melancholy indie to avant-garde neo-soul. Check back each month for new top songs of the moment, and follow our Spotify playlist as we continue to build a soundtrack for our city.
---
"Chastity" by Abdu Ali
The first single off the much-anticipated upcoming album from Abdu Ali is a journey through space and time. This fiery, neo-soul melody zigs and zags, pushing and pulling with "the struggle of feeling free," as the artist puts it. "Do you love me? Do you hate me?" they pose, moving between doubt, affirmation, and discovery in this candid quest for self. An energetic beat unravels into a sparse, jazzy soundscape fueled by the artist's signature scat and disparate streaks of saxophone. In the end, they find their own place, free of questions and limitations. Watch for yourself in the dance sequences of its futuristic video.
"C.Y.K.U.?" by Hunter Hooligan
If you were in search of an anthem for 2019, look no further than this new single off Hunter Hooligan's new Child of Venus. The title acronym—"Can you keep up?"—is mantra-worthy and the beat should be blared out of a boombox held on our shoulders at all times this year. In typical fashion from this electronic artist, it's a club-ready and contagious pop song, full of sparkling energy, thumping bass, Hooligan's honeyed vocals, and all-around feel-good vibes. The rest of the EP (act one of a forthcoming two-part project featuring production by James Nasty and guest appearances by the likes of TT The Artist) is equally enticing.
"Speechless (Hurts So Bad)" by Lor Choc
Love Is Love, the second full-length record from Lor Choc, has arrived with a lead single with the fixings of an instant hit. (The track was first released last year and has now quickly surpassed her 2017 breakthrough "Fast Life" in online listens.) Where the West Baltimore rapper's past successes were more an outward display of swagger, this new song, like the rest of the record, grapples with the complexities of the heart, using her candor and earnest verses to help fill the void of queer love songs in the realms of rap and R&B. The production is velvety and effusive, and Choc's vocals might be her tightest and most soulful yet.
"Stay" by Outcalls
The girls are back. Pop-opera duo Outcalls has released their first new single since last spring. What starts as a heartbreak ballad builds into a funky song of empowerment—slowly taking off the rose-colored glasses of a past relationship as they move through the emotions of breaking up. Come for the trademark ethereal harmonies of singers Britt Olsen-Ecker and Melissa Wimbish, stay for the fast-flying playful verses in the middle of the song, building to a synth-studded vocal crescendo at the end.
"Evergreen" by Wye Oak
While many of these songs have us jonesing for warm weather, we can't help but admit that we're still stuck in the winter rut. So it's a fitting time for this first new track from indie duo Wye Oak since the release of their stunning The Louder You Call, The Faster It Runs last spring. A sonic ode to seasonal depression, it's a jangly reckoning with self-doubt. "Tell me what's missing in my mind," sings frontwoman Jenn Wasner as drums crash and reverberating guitar ambles out into space. "I'm taking everything back." There's no clear resolution, which is highly relatable, especially with snow now looming as we speak.