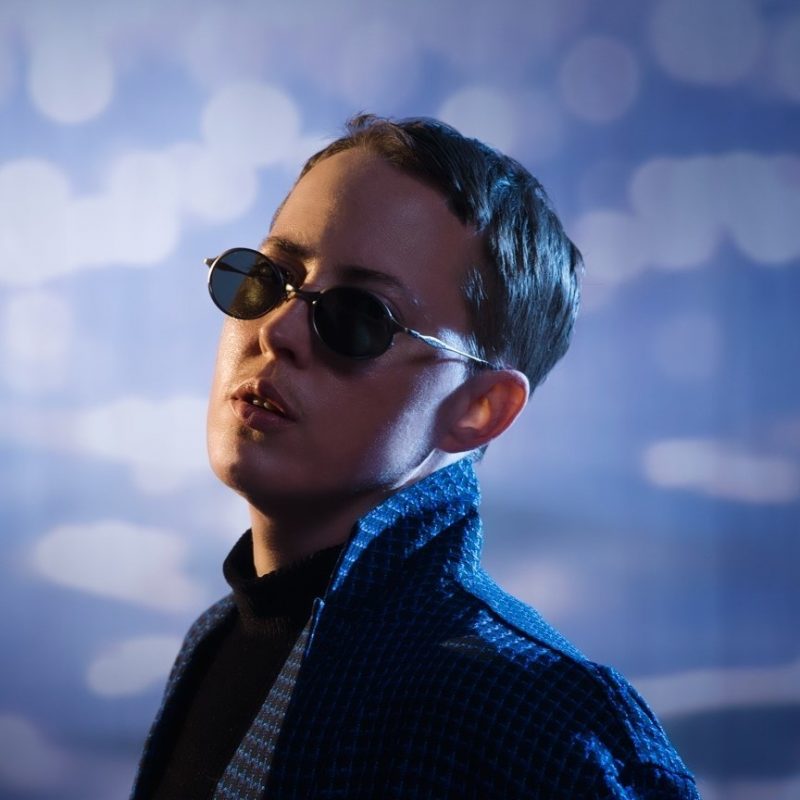 In the latest iteration of The Big Baltimore Playlist, we found five local songs ranging from joyous hip-hop to nostalgic synthpop to otherworldly instrumentals. Check back each month for new top songs of the moment, and follow our Spotify playlist as we continue to build a soundtrack for our city.
---
"Raiments" by Ami Dang
In a city of idiosyncratic artists, few Baltimore musicians make more of an original mark than Ami Dang. Using sitar, voice, and electronics, she creates a transporting sound experience that weaves together the North Indian classical music of her heritage and the ambient DIY sounds of her home, Baltimore City. Get lost in this dreamy east-meets-west fusion in this early single off her upcoming album, Parted Plains, which draws inspiration from the epic folktales of South Asia and the Middle East, such as One Thousand and One Nights, letting your imagination tell a mythical tale of its own.
"Hooray" by DDm
This bright, bouncy sparkle of a first song off of DDm's new album, Beautiful Gowns, very well might be our favorite song of the year. It's the song we need in the world right now—a positive proclamation for finding some joy in these strange, turbulent times. It captures the affirmative approach that this Baltimore born rapper has decided to take in his music making, forging his own path and finding his own infectious beat, haters be damned, along the way. Give it a listen, add it to all of your playlists, and follow the chorus mantra: "Don't stop, keep on dancing."
"Be Great" by Eze Jackson
It's hard to envision the Baltimore music scene without prolific rap artist Eze Jackson. From fronting alt-hip-hop collective Soul Cannon to emceeing the Bmore Beat Club rap showcase to collaborating with myriad artists, Jackson has been a potent and vital creative force for this city, a legacy that's bottled in his latest solo record, Fool. Debuted last weekend during Artscape, it's a dynamic mix of feel-good beats, hard-hitting verses, club bangers, smooth love songs, and poignant ballads, like this first track. Sparse and soaring, it's an inspirational piece of poetry, on survival, on success, on self, and always, Baltimore. Call it an unofficial anthem, only solidifying that Jackson will go down as one of our city's own greats.
"Not A Riddle" by Hunter Hooligan
Last month, on the 50th anniversary of the Stonewall Uprising, Baltimore singer-songwriter Hunter Hooligan released this celebratory piece of house music to mark the historic anniversary of Pride. Its message is one to consider any day of the year, that love is love is love, with its funky, buoyant melody and Hooligan's mellifluous vocals tipping a hat to 1969 as much as they are looking ahead to the future. "What divides us? Inside us, we're one and the same," he sings. Whoever you happen to love, this feel-good dance number is an instant summer jam.
"I Drive" by Lower Dens
This veteran indie-pop band has written and released some of the city's most acclaimed and accomplished albums over the course of its nearly 10-year run in Baltimore. But their upcoming album and first in four years, The Competition, is shaping up to be their most powerful yet. This second single reveals an intimate look at family through the LGBTQ lens. "Like a lot of queer and trans people, I've learned that real family is made, and it isn't necessarily blood," wrote singer Jana Hunter, who identifies as he/him, on Facebook. "This song is about leaving behind obligations to people who don't love or care about you, being with and about people who do." That is the driving force behind the title, and its urgency is heard in this gorgeous, nostalgically 1980s synthpop song, backed by the ethereal vocals of Baltimore R&B singer :3ION.