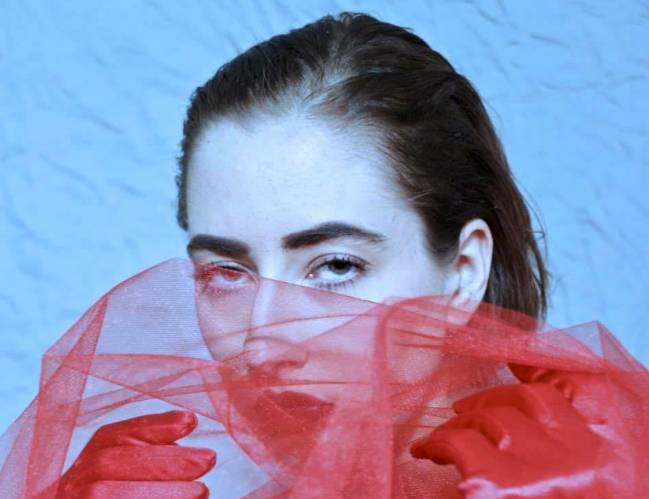 Missy Malouff
In the latest iteration of The Big Baltimore Playlist, we found five local songs to listen to now, ranging from rising experimental rap and rollicking garage rock to operatic R&B. Check back each month for new top tracks of the moment, and follow our Spotify playlist as we continue to build a soundtrack for our city.
---
"Aria of Resilience" by :3ION*
It's been three long years since we've had new music from this electronic R&B artist, pronounced elon. But if this futuristic take on an ancient musical form is any indication, it's all been worth the wait. It transcends historical time and employs fantasy, with the lyrics' protagonist being a character from a medieval realm, while the lilting harp sample, studded with digital beats, is inspired by the classic 15th-century painting Garden of Earthly Delights. Whatever the era, :3ION reemerges with newfound power to his already otherworldly voice—his falsetto flitting and fluttering to new depths and peaks. Keep your ears perked for his upcoming sophomore record and follow-up to 2016's debut, Ronin.
"Free The Frail" by JPEGMAFIA
It's been a big year for JPEGMAFIA, the experimental California-by-way-of-Baltimore rapper whose merry-prankster approach and punk-fueled, no-holds-barred, oftentimes NSFW music has turned him into a Pitchfork favorite and whose raw performances have put him on the lineups of the likes of Coachella (where his set was considered one of this year's best by Rolling Stone). But keeping critics and fans on their toes in the name of his unofficial slogan—"you think you know me"—this new song, off his just-released All My Heroes Are Cornballs, might be the most outright pretty and poignant he's made yet. The 13th track on a record that on quick listen plays like an iPod shuffle acid trip, it's also the most intimate we've seen JPEG, using this dreamy beat and both strong verses and supple chorus vocals to speak candidly to the wavering uncertainty that comes with success.
"Rides Through The Morning" by Michael Nau
There's something about this summer track by prolific Cumberland singer-songwriter Michael Nau that makes our hearts just want to burst. Perhaps it's the pure nostalgic soul of the thing—from the frontman's from-the-belly, growling vocals, to the golden, end-of-day harmonies, to the ratatat drums that cut through the ache of the organ's swirl. Then again, maybe it's just the simple sentiment of the chorus that we should all take home with us: "Put down your sorrows and dance with me." Whatever it might be, one thing's for certain: Nau is the master of bittersweet, capturing both the shadow and the sunshine, the happiness and sadness of both the past and the future. In the present, put this song on repeat.
"Landmine" by Spooled Up
The 1990s are alive and well in Baltimore thanks to the wily garage rock of this two-year-old indie quartet. They possess a raw, explosive sound that's bottled in this aptly named lead track off their sophomore EP, Strange World. On it, the cool, calm vocals of Naomi Davidoff command the mic, which she shares with bandmate Luke Spicknall on other tracks, while a thick tangle of fuzzed-out guitar fills the air and a rollicking surf sound spins out in every direction. Full of inertia, consider this young band one to watch.
"Exquisite Pain" by Vosh
It's easy to be enchanted by the haunting vocals of Josephine Olivia. We found ourselves hooked back when she was half of electro-R&B duo Blacksage, where her limber coos wove like a snake around the band's talented trap-forward beats. Now, years later, after moving back to Baltimore and going solo, her new project, Vosh, carries many of the same qualities that lured in local listeners in the first place, but this time, she digs even deeper, and goes darker, both in shadowy themes and the serpentine sound of her self-proclaimed "death pop." Off her forthcoming EP, produced by former Baltimore producer Owen Ross, this first single is propelled by a heavy bouncing bass, monastic hums, and her still ethereal vox, touching on pain, pleasure, and desire. We'll be eagerly awaiting more.
*Not on Spotify. We'll add it to the playlist when it becomes available.