Arts & Culture
The Music Issue
We celebrate 50 local artists to know right now.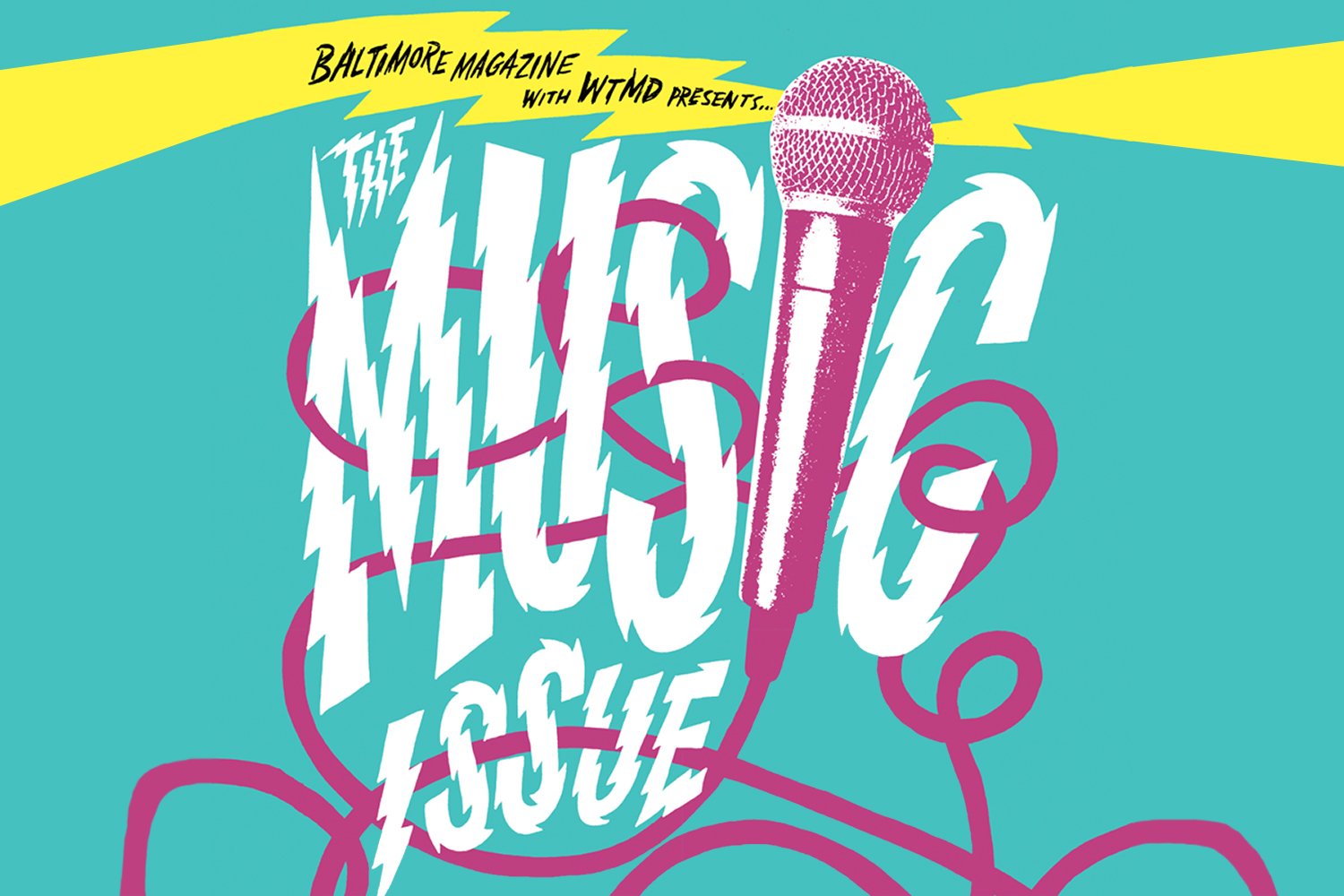 When this story hits stands, it will mark exactly one decade since Rolling Stone dubbed Baltimore's music scene the best in the country.
At the time, in 2008, DIY spaces spread across the city like kudzu, and Dan Deacon was the rabble-rousing ringleader of the underground arts community, with his eclectic Wham City collective propagating wild festivals like Whartscape, where a fledgling Future Islands—fresh off the bus from North Carolina—performed some of their very first shows. Local indie music was on fire, as Wye Oak inked their first record deal and Beach House finished their first world tour. Meanwhile, Baltimore Club music had made a comeback, with young producers like Blaqstarr and K-Swift carrying on the frenetic dance legacy of legends like Miss Tony and Scottie B. And even the Baltimore Symphony Orchestra, with its new leader, Marin Alsop—the first female head of a major American symphony—was looking toward the future.
All of that to say, Baltimore was the epitome of cool.
Then, as now, it was the artists—working, creating, breaking boundaries (or never letting them get in their way in the first place)—who transformed this city into a nexus of ferocious creative energy. Then, it was a bunch of '80s kids, raised on punk rock and hip-hop, who channeled their youthful angst into art. Now, it is a genre-blurring blend of veterans and rookies, from rappers to rock bands, who are upholding and evolving things, even finding inspiration through some of our city's darkest hours following the Baltimore Uprising in 2015.
Today, Deacon is still here, expanding his repertoire and supporting the local scene. As is Future Islands, when they're not starring on late-night television shows or gallivanting across the globe. The rap scene is at full tilt, with fiery talents like JPEGMAFIA and Lor Choc leading the pack, and Bmore Club is back, again, blossoming outward with the help of TT The Artist and Abdu Ali. Even Baltimore's bluegrass music might be the most popular it's been since the 1950s.
Biggest of all, "the scene" is no longer seen as just a bunch of hip, young, white dudes; it is a cornucopia of ages, races, genders, and orientations, culling together their distinctive stories and styles into the musical petri dish of Baltimore.
In the same vein as the past decade's era of unruly experimentation, these days, it seems like some new talent or original sound is born every time we blink. On any given night, you can find a dozen acts of all genres performing their hearts out across the city, now with the help of legitimate venues like The Crown. And at each of these shows, there is a muster of other musicians, either playing on the same bill or dancing with abandon at the foot of the stage.
It's that sense of community that will sustain the music scene's momentum this year, and next year, and for the foreseeable years after that. The scrappy, fearless heart of things is as strong as it was a decade ago, but with all walks of Baltimore life exchanging ideas and letting their freak flags fly, we would argue it's even stronger.
Of course, always, it also comes back to Baltimore—our underdog city, which, for better or worse, has long been unafraid of its own reputation, let alone anyone's outside opinion. Like the local music scene, this town prides itself on its unapologetic authenticity—one that hotspots like New York City, Nashville, Austin, or Los Angeles could never touch.
As Matmos' M.C. Schmidt once told us, "In places like New York or San Francisco, there are a lot of folded arms, like, is this really cool enough? There's very little of that in Baltimore. People here don't care if it's 'cool enough.' It's like, I'm deciding for myself. I came here to enjoy myself, or be illuminated, so I'm going to give it the benefit of the doubt, which is very fertile ground to be in as an artist."
In short, Baltimore isn't trying to be the next Brooklyn; it is totally and uniquely itself.
For that, we'd like to celebrate the local music scene—right now, in this very moment. We've rounded up 50 artists who are demonstrating the kind of raw talent that keeps us on our toes. There are singers who are soaring to new heights, bands on the precipice of stardom, and a few who have already made it but never forget that Baltimore is the place where it all started. And this list is just the beginning. We encourage you to get out there. Go see a show, even if you've never heard of a single soul on the lineup. Try out a new genre, even if you're intimidated or afraid of being bored. Open yourself up to the amazing sounds of this city, and we guarantee, you'll surprise yourself. Most importantly, though, we urge you to support this remarkable group of musicians who continue to keep music alive and well in Baltimore. Thanks to them, the country's best music scene is only getting better.
Experimental Rap
Abdu Ali
With a backbone of Bmore Club and a brushstroke of jazz, Ali's music is an amalgam of futuristic punk-rap. He's become a fierce leader for queer artists and creatives of color in Baltimore and beyond, and his FIYA!!! mixtape is sure to be exactly that.
Listen to: "DaWon," "Did Dat," "Keep Movin'.
Hip-Hop
Al Rogers Jr.
This beloved hip-hop artist imbues optimism into every inch of his heart-on-his-sleeve songs. With playful wordplay and infectious melodies, there's a buoyancy to Al's beats, reminding us that bright days lie ahead.
Listen to: "Sayno," "Choozyluva," "Luvadocious."
POP-PUNK
All Time Low
These Towson headliners have given us New Found Glory vibes since they were in high school. Now, they've joined the big leagues, bringing their new hits to this summer's final Warped Tour.
Listen to: "Missing You," "Good Times," "Dear Maria, Count Me In."
ELECTRONIC R&B
Amy Reid
Last fall, this DIY habitué and one part of experimental R&B duo Chiffon dropped her solo debut to much fanfare. With twinkling tones and ethereal arias, her euphoric electro-pop sends listeners into a welcome daydream.
Listen to: "Like Laughter," "Only Tonight," "Threshold."
POWER POP
Andy Bopp
This dedicated performer's magnetic pop-rock music has won over local audiences across multiple bands and decades. Last year's melodic solo single, "Shadow," was named WTMD's top song of 2017, and his new album, Wherewithall, drops this month.
Listen to: "Sure and True," "Shadow," "Cannibal."
ROCK
Arbouretum
This committed quartet is revered for its meandering medley of fuzzed-out folk-rock. Each song is a world unto itself, with poetic frontman Dave Heumann offering heady meditations on the likes of mythology and nature.
Listen to: "Song of the Rose," "The Highwayman," "Renouncer."
EXPERIMENTAL HIP-HOP
Boom Bap Society
Every third Tuesday, The Windup Space transforms into this boisterous brainchild of Wendel Patrick and Erik Spangler. The 7-year-old collective turns hip-hop into an onstage jamboree, inviting artists to join in and break new ground.
A debut record is slated for this year.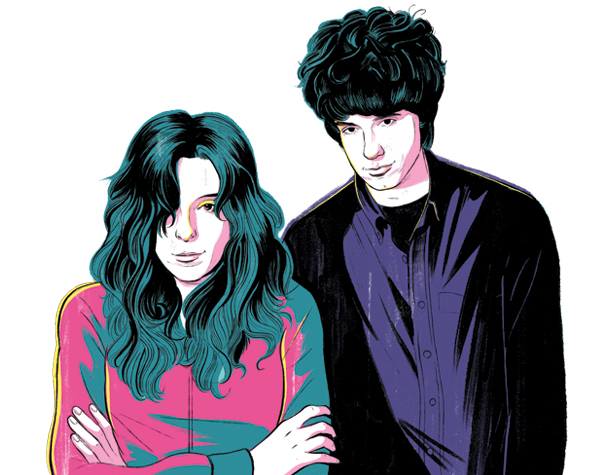 Dream Pop
Beach House
For over a decade, the haunting vocals of Victoria Legrand and hypnotic instrumentation of Alex Scally have given us all the feels, with the superstar indie duo always sending us down a sepia-toned memory lane. But on their new album, 7, they reinvent that sensation—his guitar more urgent, her synth more staccato and swift—as if they've awoken rejuvenated from their velvety sonic slumber, still the same blissful Beach House, but ready to start anew.
Listen to: "Lemon Glow," "Dive," "Myth."
SOUL
Brooks Long
Whether strutting his stuff solo or fronting The Mad Dog No Good, this dynamite soulman takes us back to a bygone era. Now a Creative Alliance fellow, he hosts the intimate Songster Series to highlight the region's talents.
Listen to: "Got Soul," "The Runaround," "Heavy Petting."
AMERICANA
Bumper Jacksons
Capturing the sounds of New Orleans to Appalachia, this skilled septet is a ball of Americana energy, weaving zydeco jazz, folk, and blues into one of the most funky, feel-good shows around.
Listen to: "White Horse," "Many Paths," "Trouble In Mind."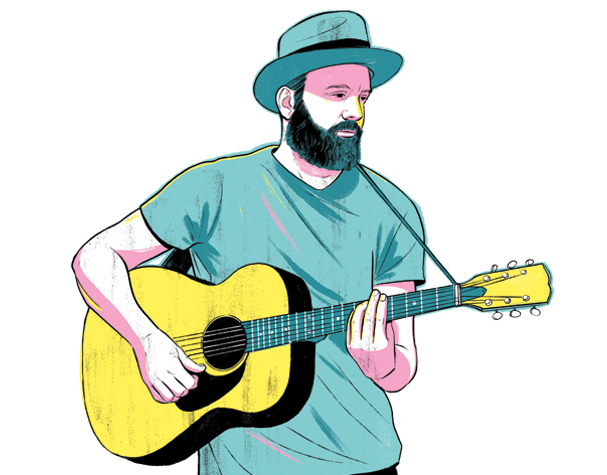 Roots Rock
Cris Jacobs
With the chops of Sturgill Simpson and the jam-band genius of the Grateful Dead, this hometown hero has been rocking solo or with The Bridge for nearly two decades. He recently toured with Steve Winwood and was named a 2017 country artist to watch by Rolling Stone. We're excited for his future (and upcoming album), but we're going to miss the days when he was our best-kept secret.
Listen to: "Jack the Whistle and the Hammer," "The Devil or Jesse James," "Turn Into Gold."
FOLK
Caleb Stine
As the shepherd of the local folk scene, Stine is one of the city's most celebrated storytellers, with his country-tinged tunes chronicling journeys, physical and spiritual, that are fundamentally human. Moon is just the latest chapter.
Listen to: "Higher Ground," "Spirit," "Ain't Nobody."
ELECTRONIC R&B
:3ION
This R&B singer (pronounced "Elon") has the voice of an angel—his falsetto floating like a feather across his luminous nocturnes and sultry slow-jam beats. Hear him live on a bounty of genre-crossing lineups.
Listen to: "Many Moons," "Floating," "Ronin."
PSYCHEDELIC ROCK
Fractal Cat
If Sgt. Pepper took a quick trip to The Dark Side of the Moon, he'd come back as this kaleidoscopic seven-piece. Whether they're gigging in West Virginia or Patterson Park, the band is dedicated to spreading good vibes to the entire family.
Listen to: "Have I Lost My Way," "Be Careful What You Dream," "Tryptide."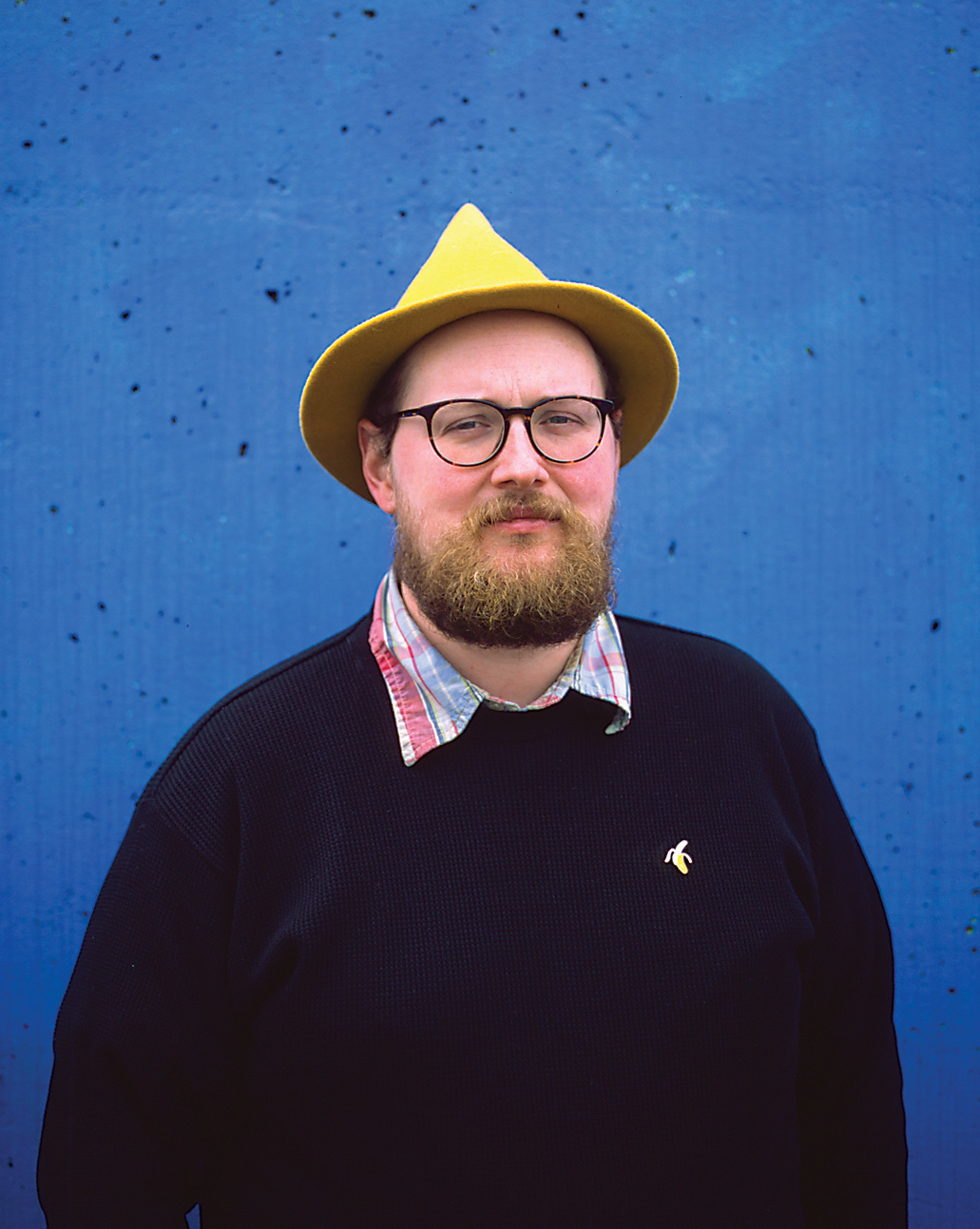 Electronic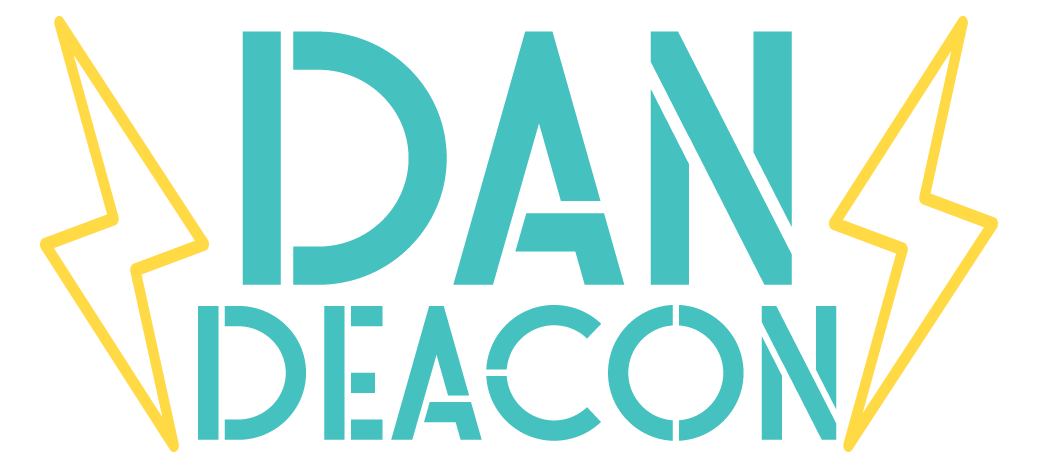 In a way, Dan Deacon is the founder of Baltimore's modern-day music scene. When he moved to the city in 2004, the electronic artist and his zany Wham City arts collective began cultivating a DIY community where no rules applied. There might be a madness to Deacon's exuberant music, but there's also a clear and thoughtful vision. While he continues to find personal success—his full-length Gliss Riffer getting national renown; his playful NPR Tiny Desk concert inducing serious FOMO; his composer side hustle setting the sparse, sensational score for acclaimed documentary films—he still terribly wants this city and its musicians to succeed. There's no ETA, but we'll be waiting with open arms for his eighth album.
Listen to: "When I Was Done Dying," "True Thrush," "Wham City."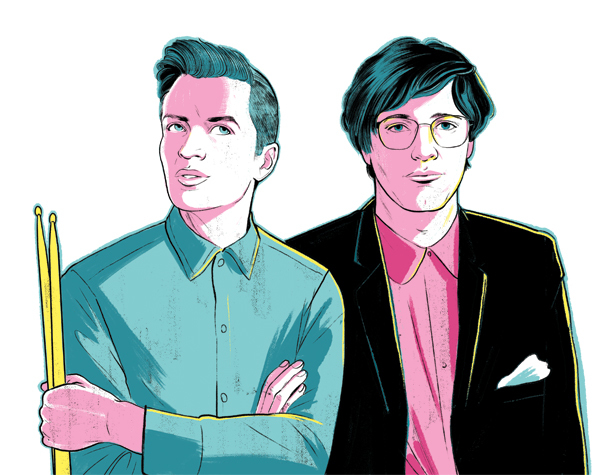 Post-Punk
Ed Schrader's Music Beat
We can't think of many artists more deserving of the spotlight than Ed Schrader and Devlin Rice. This rebellious post-punk duo has been a staple of the DIY scene for years, but it wasn't until now, with the spring release of Riddles (produced by Dan Deacon), that the guys are finally getting their due. (Hello, Rolling Stone!) The record is a robust revival that has us revved up for what comes next.
Listen to: "Dunce," "Riddles," "Kid Radium."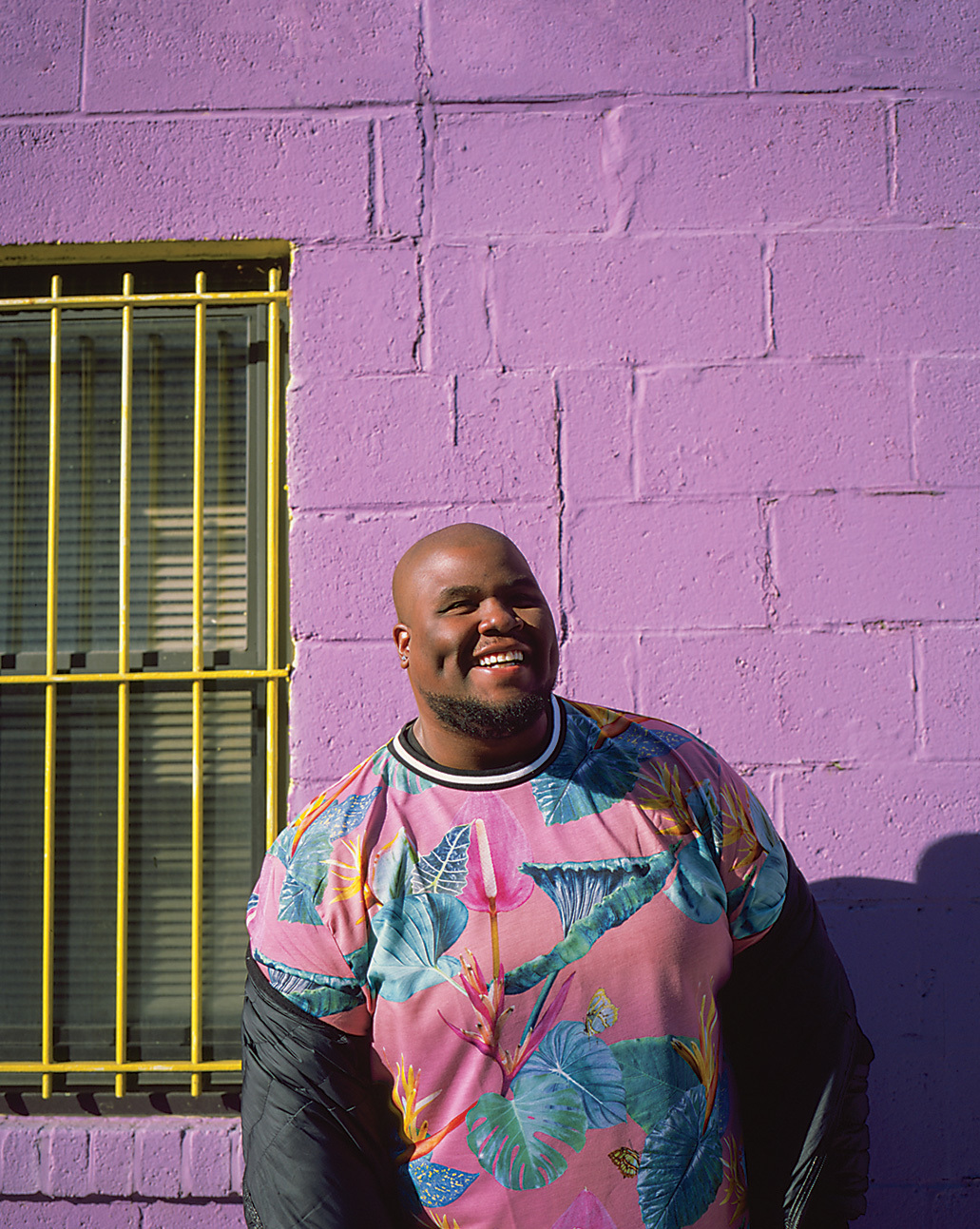 Hip-Hop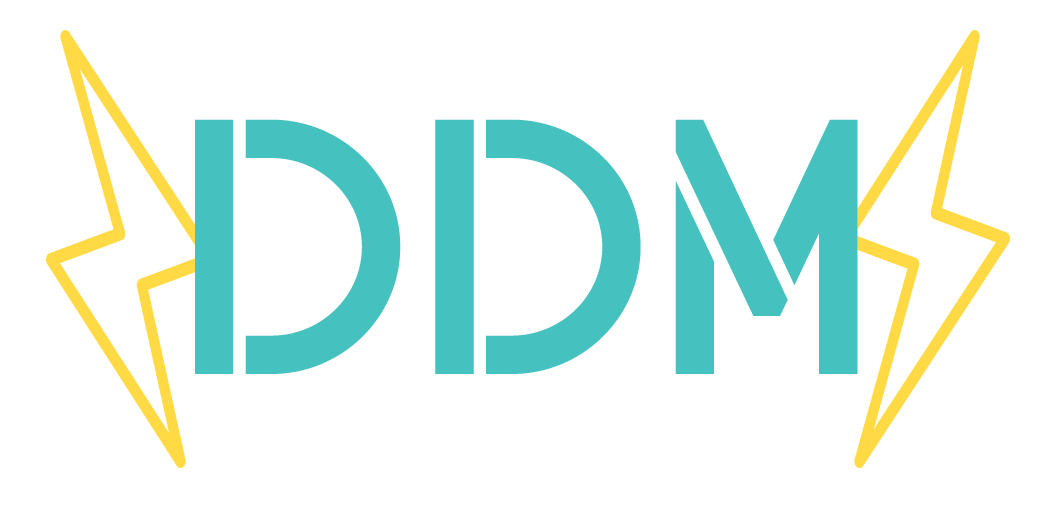 Whether he's rapping on the battle circuit, performing with his beloved hip-hop duo, Bond St. District, or emerging as a serious solo artist, Manny Williams, aka DDm, or Unkle Lulu—whatever you choose to call him—is one of the city's most charismatic acts. (Not to mention just one of our all-time favorite humans.) And it doesn't matter how many times you've heard swift and witty rhymes—this dapper dynamo will always manage to surprise you. Who else could drop a The Price Is Right-themed banger called "Come On Down"? His June record, Soundtrack To A Shopping Mall, is guaranteed to dazzle.
Listen to: "Try Me On," "Mondawmin," "Show Me Your Hands."
INDIE ROCK
Future Islands
Few, if any, bands have made bigger waves out of Baltimore than this treasured indie trio. With the help of frontman Sam Herring's illustrious dance moves, their Letterman performance brought the band viral fame in 2014, but it's their trademark sound—anthemic, synth-studded, with a flurry of fury and passion—that has made them rightful stars.
Listen to: "Ran," "Doves," "Balance."
AMERICANA
The Herd of Main Street
At the crossroads of country and rock, this down-to-earth quintet transports you away from the hubbub of city life. Any track off 2017's Heyday will have you sipping tea on a front porch or flying down a back road—outlaw style.
Listen to: "Never Look Back," "Next Weekend," "July."
NOISE-RAP
JPEGMAFIA
This bicoastal provocateur is not for the faint of heart, but take one listen to his spring Veteran and find yourself unable to turn away. Across dystopian soundscapes, his anarchistic rap liberates frantic beats and in-your-face lines that have the national media completely hooked.
Listen to: "Baby I'm Bleeding," "1539 N. Calvert," "Does This Ski Mask Make Me Look Fat?"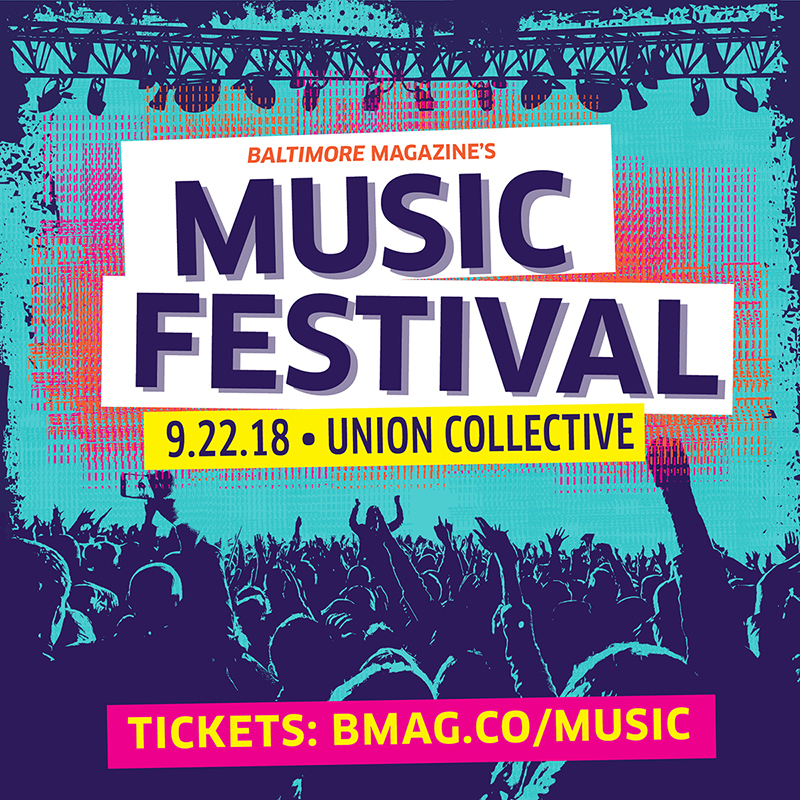 Neo-Soul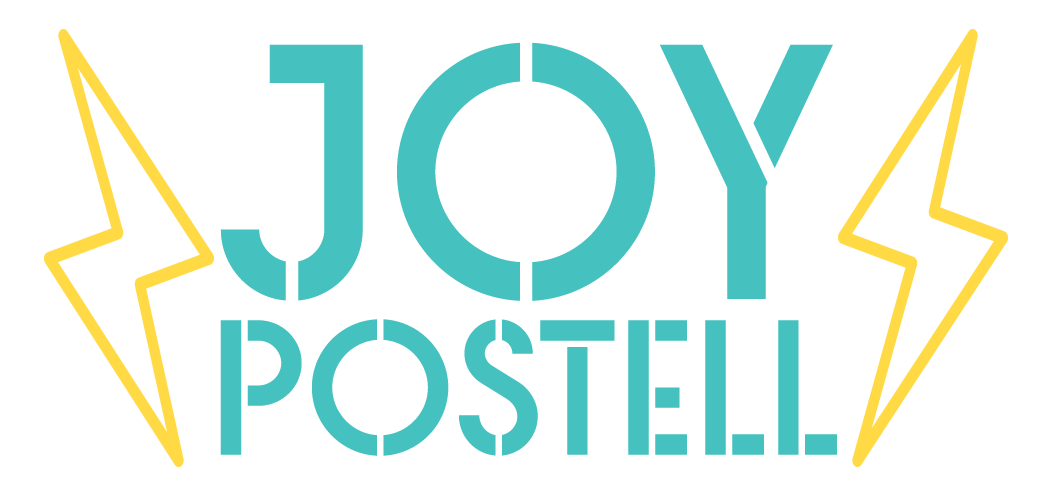 With one of the city's most soulful voices, this singer-songwriter's sound is well beyond her 25 years. Through husky, honey-coated melodies and fierce, sophisticated rhymes, Postell fluently speaks to serious matters. Exhibit A: "Consciousness" (and its must-watch video), in which she channels her idols to challenge systemic oppression, poignantly capturing her fury and frustration toward past and present racial injustices with an agile, jazz-like flow. Through her cri de coeur, she exudes a passionate warmth, using her music to inspire self-awareness, self-love, and growth—both personally and as a society. Expect more socially charged songs on her forthcoming Diaspora EP.
Listen to: "Consciousness," "Hands Up, Don't Shoot," "Keep It Movin'."
ALT-SOUL
J Pope and the HearNow
For nearly a decade, the former Funk Friday has been putting on some of the most dynamic shows in town. On last summer's debut Soul Searching, this spirited sextet bottled that live energy—their masterful improv laying the groundwork for Jasmine Pope's lyrical prowess.
Listen to: "Soul Searching," "Breaking Point," "Let Them Come."
OLD-TIME
Ken & Brad Kolodner
The family that plays together stays together, and this father-son duo has become a pillar of the local folk scene, combining traditional instruments into tight, timeless tunes that conjure up simpler times. Brad's other gig, Charm City Junction, releases a new album this summer.
Listen to: "Steel Rail Blues," "Sap's Rising/Dull Chisel," "Tippin' Back the Corn."
ROCK
Kurt Deemer Band
With earnest vocals and guitar-driven gumption, this WTMD Artist of the Year nominee plays the kind of good, ol' American rock music that would make the '90s proud. Be on the lookout for a new album by fall.
Listen to: "Fire Escape," "Stockholm Syndrome," "Stick Around."
SOUTHERN ROCK
J. Roddy Walston & The Business
We're glad these Southern rockers, led by a sort of punk-rock Jerry Lee Lewis, call Baltimore one of their two homes (sorry, Richmond—we had 'em first). Wherever they are, their rowdy anthems remain in our constant rotation.
Listen to: "The Wanting," "Sweat Shock," "Brave Man's Death."
JAZZ
Lafayette Gilchrist
For 25 years, this high-powered jazz pianist has wowed listeners with his lively arrangements, as heard on The Wire. Last spring's "Blues for Freddie Gray" struck a poignant chord. His band, The New Volcanoes, drops Deep Dancing Suite on May 11.
Listen to: "Assume the Position," "Blues for Freddie Gray," "Rumble."
FOLK
Letitia VanSant
As the Joan Baez of the local folk community, this sage songstress uses hearty vocals and acoustic strums to honor her roots. In Gut It to the Studs, she confronts complicated questions, moving gracefully between the personal and political.
Listen to: "Where I'm Bound," "Gut It to the Studs," "Sundown Town."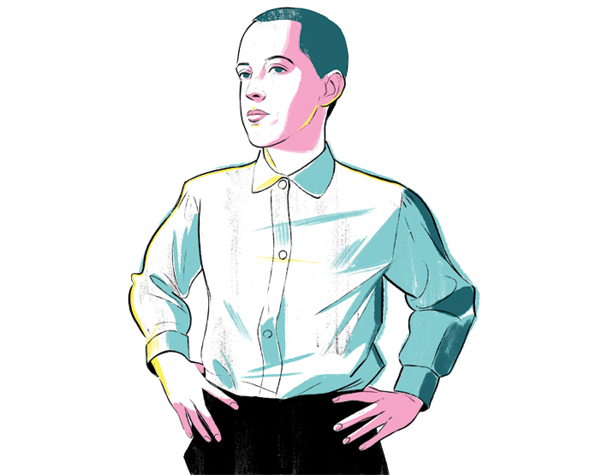 Indie-Pop
LOWER DENS
Helmed by the heavy-hearted vocals of Jana Hunter, this indie-pop group's nostalgic sound hits you like a John Hughes film. Hope mingles with despair as ruminative lyrics join aching guitar and uplifting synth in an '80s tour de force. When she's not singing, catch this fearless frontwoman discussing important issues with outlets like CNN.
Listen to: "Real Thing," "Maneater," "To Die in L.A."
RAP
Lor Choc
This 20-year-old rapper is on the cusp of something big, with last summer's skyrocketing single, "Fast Life," making Spin's top rap songs of 2017. With a genuine flow informed by her West Baltimore streets, we're all ears for her next release.
Listen to: "Fast Life," "Run Up On Me," "No Favors."
CLASSICAL
Manuel Barrueco
As the Eric Clapton of classical guitar, this Cuban-born Peabody professor is known as one of the world's finest players. Instilled with international influence, he dances between standard and contemporary compositions, steadily pushing the possibilities of his instrument.
Listen to: "Cavatina," "Estrellita," "Odeon."
ELECTRONIC POP
Micah E. Wood
We swoon over the lovestruck pop music of this electronic troubadour (and featured photographer). On See Me, he navigates the maze of modern romance, candidly combining minimal, melancholic melodies to aid any aching heart.
Listen to: "Without You," "Something," "Match."
EXPERIMENTAL
Matmos
They've collaborated with Björk, made an album solely from washing machine sounds, and once performed live for 97 hours inside a California arts center. This electronic duo, made up of mad scientists Drew Daniel and M.C. Schmidt, is the wonderful epitome of Baltimore weird.
Listen to: "Ultimate Care II," "You," "For the Trees."
NEO-SOUL
MovaKween
This young siren's earthy vocals swing like freestyle jazz from lilting lows to urgent highs. Get lost in her soothing vibes, but pay attention to her messages of creative freedom and female empowerment.
Listen to: "Florescence," "Peachy," "FreKweency."
ELECTRONIC POP
Outcalls
Opera and pop don't usually go hand in hand, but Britt Olsen-Ecker and Melissa Wimbish ingeniously united the unlikely two on last fall's No King. Their feminist follow-up should be nothing short of stunning.
Listen to: "No King," "Skip to Sunrise," "Pillcauzbee."
POST-PUNK
Natural Velvet
Searing guitar, feminine rage, and killer outfits? This punkish quartet has it all. Since last June's reverberating Mirror to Make You, they've set out on their biggest tour, recorded a wily Britney Spears cover, and delivered the glittery badassery of our dreams.
Listen to: "Fruits," "Kristina," "It's All Mine."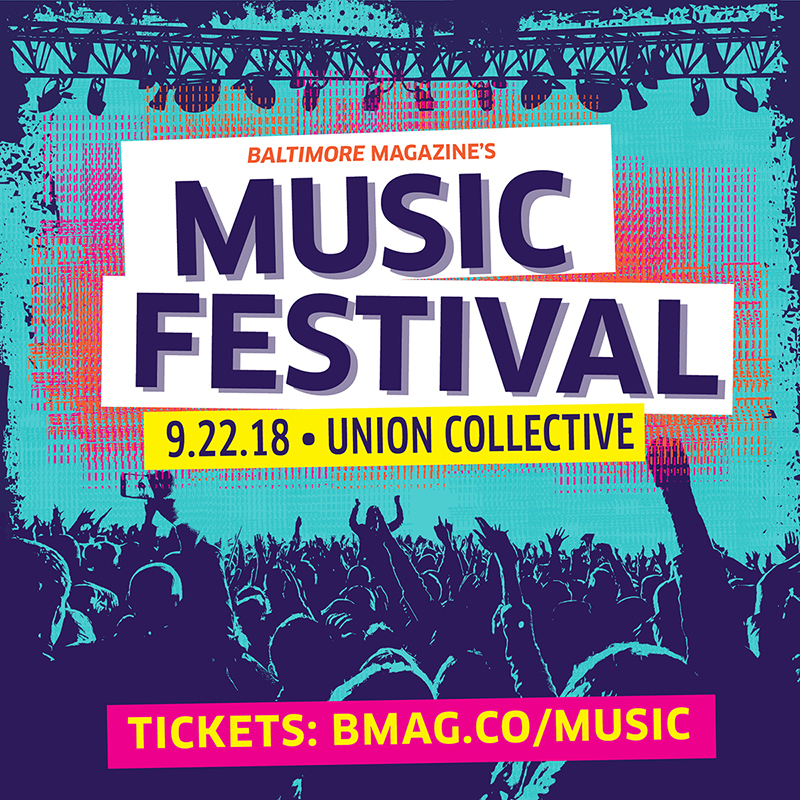 BEATBOX
Shodekeh
This gifted beatboxer has defied all logic when it comes to making music. Without instrument or song, he's performed with the BSO, taught workshops at Peabody, and founded the must-see Embody series, using stamina and originality to flaunt the wonders of the human voice.
RAP
Peso Da Mafia
Fresh off SXSW, this tenacious trio shows no sign of slowing down. With nearly 4 million YouTube views, their viral "Money Man" separated them from the rap pack, but their upcoming Never A Drought has them ready for their close-up.
Listen to: "Money Man," "Winning," "About Us."
Indie-Pop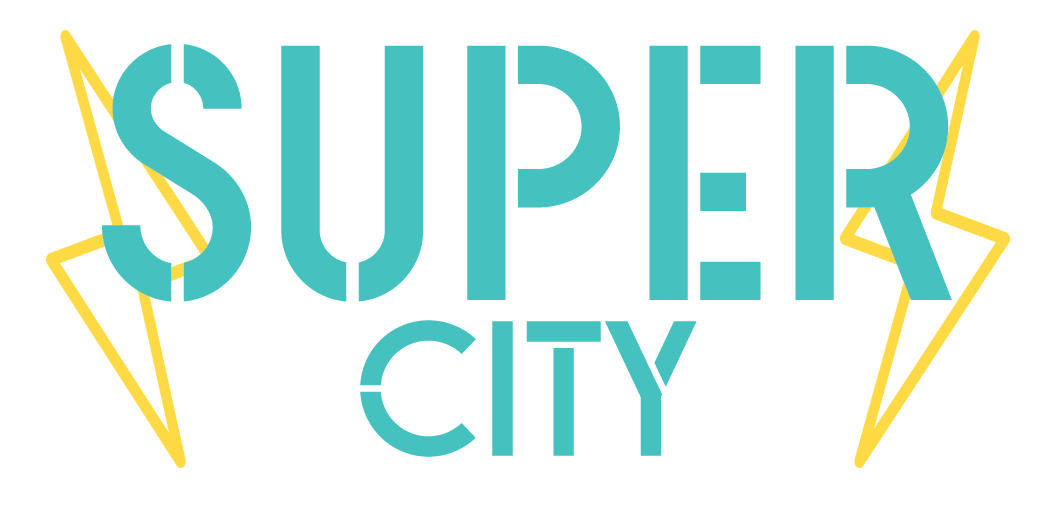 We hope that by now you've seen Super City's quasi-viral music video for "Artificial Sin." Wearing white jumpsuits and Chelsea boots, this indie quintet launches into their jangly slow-jam single and then unleashes choreographed dance moves that make you want to throw on a turtleneck and join in on the fun. This music, crafted by Towson and Peabody grads, is simply that—playful, sprightly, confident fun. Guitar is laid on thick, undulating in waves or searing in like a 1970s hair-metal solo, while frontmen Dan Ryan and Greg Wellham shift between low croons and outright cries. Every inch shimmers; every melody shines. Keep an eye out for their stellar new record, Sanctuary, which is slated for later this year.
Listen to: "Artificial Sin," "Find You," "Easier."
Indie Rock
Snail Mail
Last year, Lindsey Jordan became a buzzed-about indie darling with her rock band's debut, Habit. Full of scrappy guitar and vulnerable yet mighty vocals, it landed the Ellicott City 18 year old in The New York Times and behind an NPR Tiny Desk, but she's not just the next young artist at the edge of stardom. There's a depth to her lo-fi sound that, with June's already-lauded, axe-slaying Lush, will carry her well past her teenage years.
Listen to: "Pristine," "Thinning," "Slug."
COUNTRY WESTERN
Snakes
This rockabilly band's vintage tunes could make the perfect score for a dusty Western. On No More Songs About Wildflowers, they use pedal steel, old-school organ, and fuzzed-out guitar to tell tall tales of drinking, cowboys, and the law.
Listen to: "Flora," "Young American," "Preaching to the Choir."
EXPERIMENTAL HIP-HOP
Soul Cannon
Eze Jackson and his Peabody-trained bandmates have been breaking rap boundaries since 2008. On their summer album, they're ready to blow minds again with their NWA-meets-Rage Against The Machine fire.
Listen to: "Dilapidated Buildings," "2010 A.D.," "Hands High."
INDIE ROCK
Surf Harp
This rambunctious quintet makes us want to grab a guitar, pot, or pan and rock along. Their spring Mr. Big Picture fuses New Wave, post-punk, and krautrock into a boisterous beast that's all its own.
Listen to: "D.I. Cig," "I Lost You," "Catholic Glass."
CLASSICAL
Symphony Number One
Featuring pieces by women and people of color alongside "dead white guy" classics, this classical collective uses their unique repertoire to bridge the future, present, and past.
Listen to: "Baltimore Prelude," "Light Cathedral," "Saxophone Concerto 2."
JAZZ
Todd Marcus
On his new On These Streets, this seasoned bass clarinetist uses freewheeling arrangements to capture the beauty, struggle, and promise of his Sandtown-Winchester neighborhood.
Listen to: "On The Corner," "Ground Zero," "Pennsylvania Avenue Hustle."
INDIE ROCK
Us and Us Only
This indie slowcore quintet begs to be listened to in some quiet, comfortable space—their thoughtful songs evoking hazy summer days of yore. Listen to their national debut, Full Flower, and let it blossom like the title.
Listen to: "Kno," "Sun4u," "Hex."
BMORE CLUB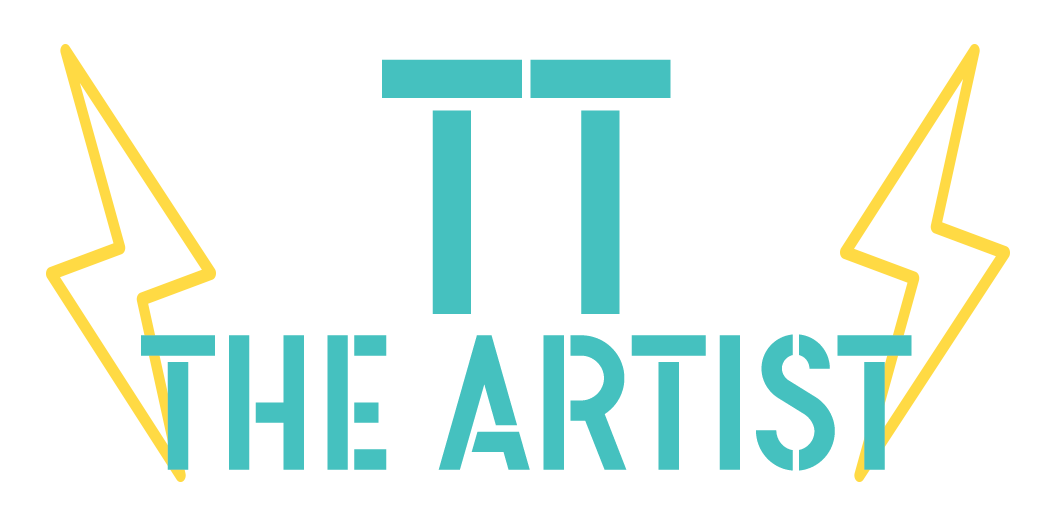 Tedra Wilson is the new queen of Bmore Club. As a rapper, producer, filmmaker, and style icon, the MICA grad is both a fixture and a breath of fresh air for our hometown genre with its up-tempo breakbeats, staccato loops, and defiant danceablity. Her style is bold and fun, bringing a high-energy vibrancy wherever she goes. And the world is watching. Her tracks "Lavish" and "Real Bitch Problems" have appeared on HBO's Insecure. She's played Coachella. She's collaborated with Diplo. And Johns Hopkins just awarded her a $75,000 grant to direct her own documentary, Dark City: Beneath the Beat, which tells Baltimore's story through its club music. She's even launching her own digital label, Club Queen Records, on May 3.
Listen to: "Lavish," "Cut It Up," "Gimme Yo Love."
HARDCORE PUNK
War On Women
There couldn't be a better time for this hardcore feminist punk band. Leaving no female issue behind, spring's riotous Capture the Flag shows that frontwoman Shawna Potter is not backing down anytime soon.
Listen to: "YDTMHTL," "Predator In Chief," "Servilia."
JAZZ
Warren Wolf
Following in the footsteps of local jazz legends, this virtuoso has made a name for himself on the vibraphone. Part of the distinguished SF Jazz Collective, the newly minted Peabody professor has returned home a star.
Listen to: "Montara," "Soul Sister," "Cell Phone."
EXPERIMENTAL
Wume
Albert Schatz's labyrinthine synth rolls out like a digital road, and then April Camlin's building drumbeats and vocal incantations urge you to follow. Do so, with new music from this mesmerizing duo on the horizon.
Listen to: "Gold Leaf," "Control," "Ostinaut."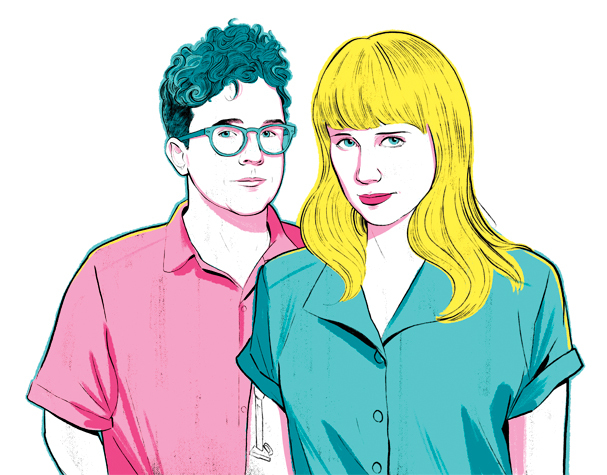 Indie Rock
Wye Oak
Jenn Wasner and Andy Stack may no longer live here, but the beloved indie duo will always be part of Baltimore. After 12 years, one of the city's biggest bands has emerged on the cusp of new beginnings, with their gorgeous spring record, The Louder I Call, The Faster It Runs, evolving their signature rock into sweeping synth-pop that cascades like a dream.
Listen to: "The Instrument," "Lifer," "Civilian."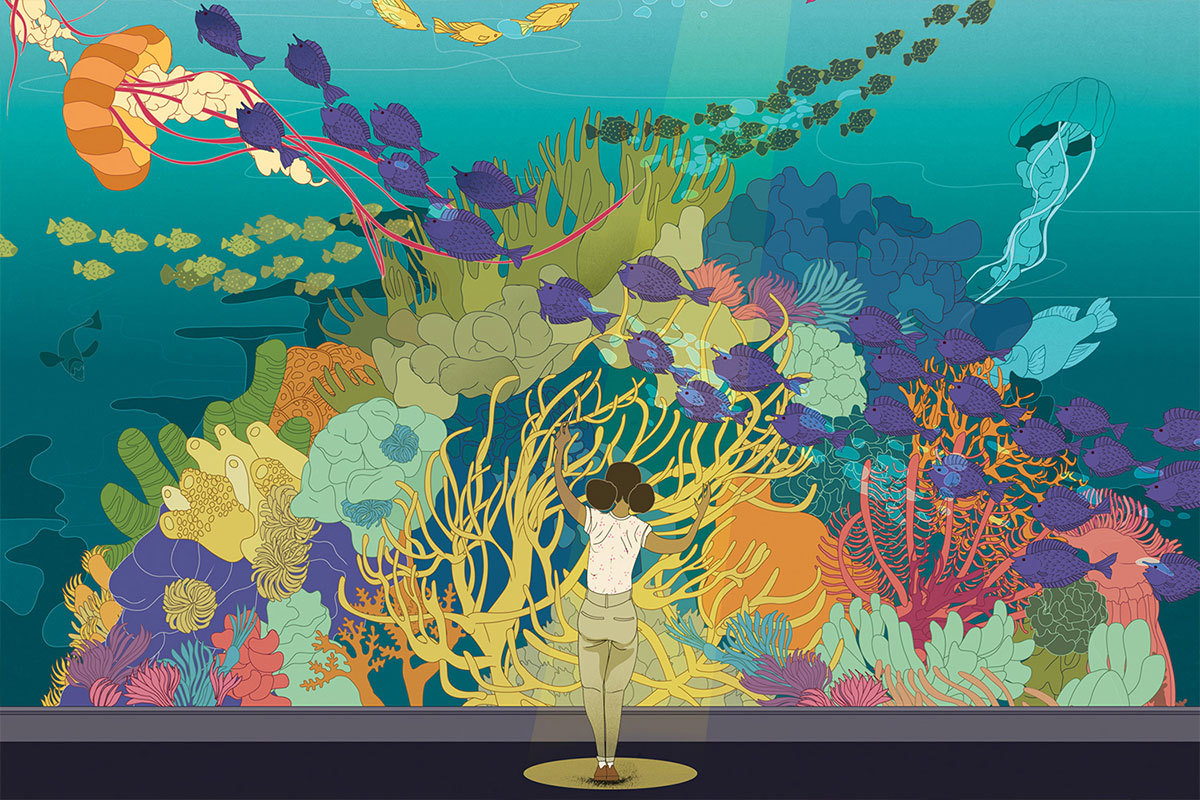 Local institutions make classical music accessbile—and relevant—in the 21st century.