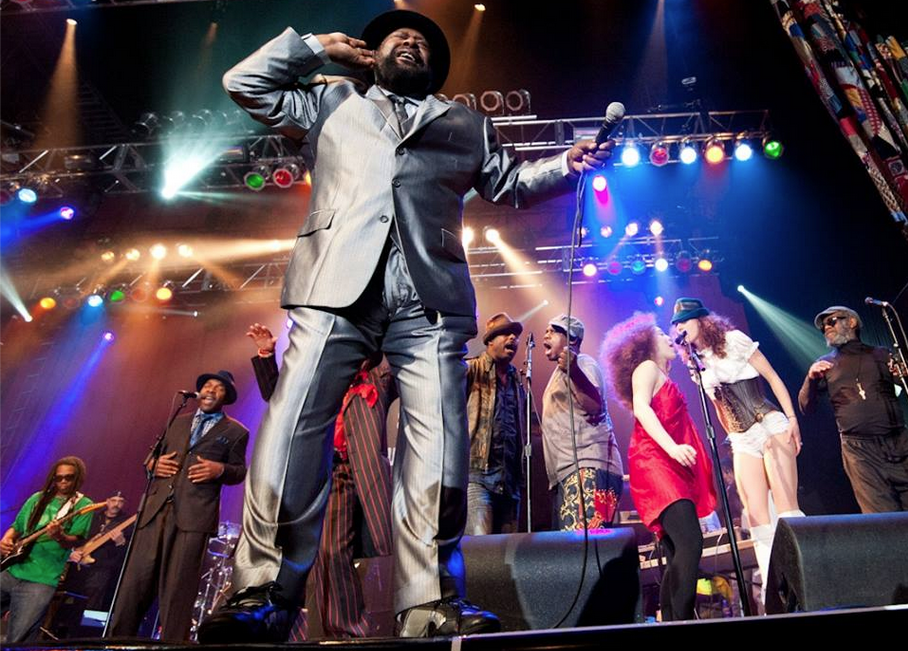 Courtesy of George Clinton & Parliament Funkadelic
City leaders want you to dive in, pun intended, to Artscape this year.
The country's largest free art festival's theme for 2015 is water, so expect to see that carried through a bit . . . from a giant installation of a giant water molecule by Morgan State University to the the Baltimore Rock Opera Society's BROcean City, featuring The Rock Opera 6-Pack performance.
And, of course, there are the headliners for the 34-year-old festival, which runs from Friday, July 17 to Sunday, July 19.
This year, it's George Clinton & Parliament Funkadelic on Friday; The Reverend Payton's Big Damn Band and roots reggae favorite Michael Franti & Spearhead are on Saturday. Trombone Shorty & Orleans Avenue hit the stage on Sunday.
There's plenty of other good stuff: Three outdoor stages, theater, dance, and opera performances, experimental music, street theater, fine arts and crafts from more than 130 artisans, films, children's activities, and more.
At a press conference this morning, Mayor Stephanie Rawlings-Blake stressed that arts and artists must a play a role in rebuilding the community.
"Everyday we see artists and the creative community helping to revitalize our city," she said.
New this year is an app you can download to help you navigate and plan for the festival. And the city is also making a commitment to use local food vendors, so there will be plenty of yummy treats from Dooby's, Jimmy's Famous Seafood, and Zeke's Coffee, among others.
And, yes, since it's water themed, there will be a spot to cool down—a fountain installation called "Misty Mountain Royals" at the Mount Royal Avenue median. And to keep attention on water quality issues, artists will paint and stencil the maze of roughly 45 storm drains within Artscape's footprint.