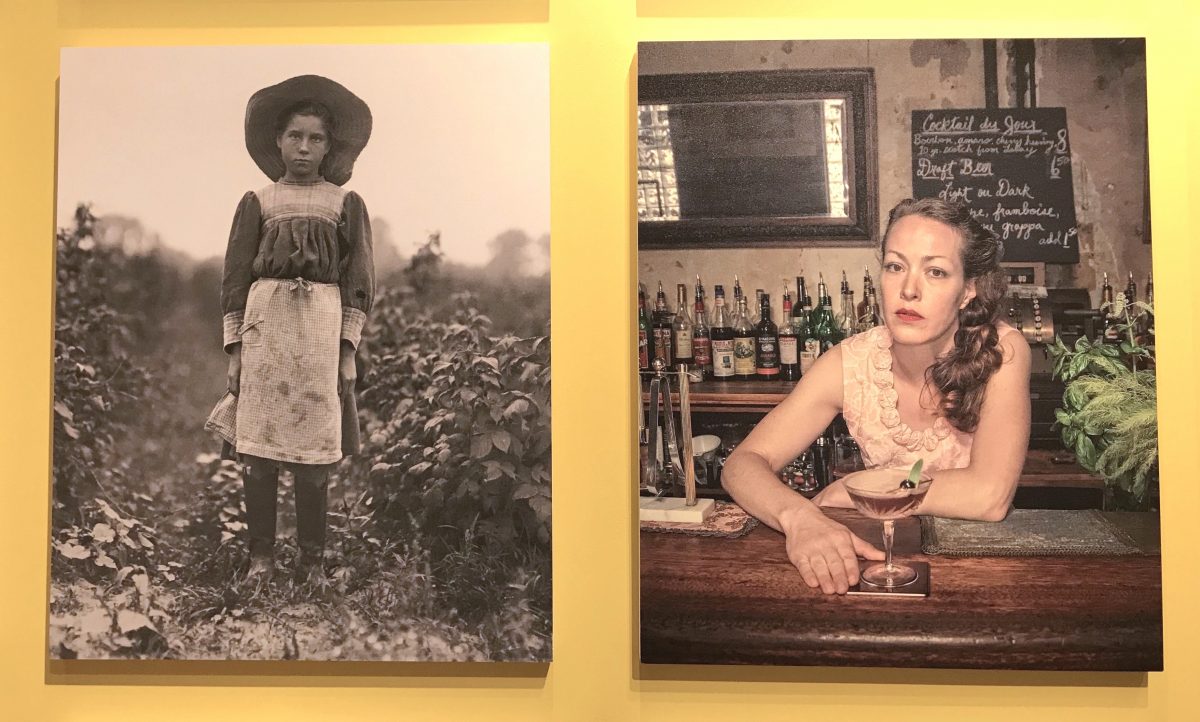 The Baltimore Museum of Industry is a stunning tribute to bygone eras with its displays of a massive canning machine, antique cars, archaic medicinal products, once-upon-a-time printing presses, and countless other artifacts from our country's past.
But a contemporary exhibit opens this weekend in a small BMI gallery space and focuses instead on the personal side of industry—the people who went to work each day to make these products and provide these services, and the people today who continue in these roles, even as time has changed them.
Why We Work, chiefly curated by Johns Hopkins University and Maryland Institute College of Art students, asks just that: Why do we work? What is our work? How does it shape us?
The exhibit is twofold. One wall combines spellbinding black-and-white historical photos alongside recent images by Baltimore contributing photographer Christopher Myers that show locals past and present in their working environments: A Baltimore Gas and Electric engineer at his desk in 1966, a streetcar car conductor in 1943, a bartender in Remington in 2013, a Hampden mortician in 2014.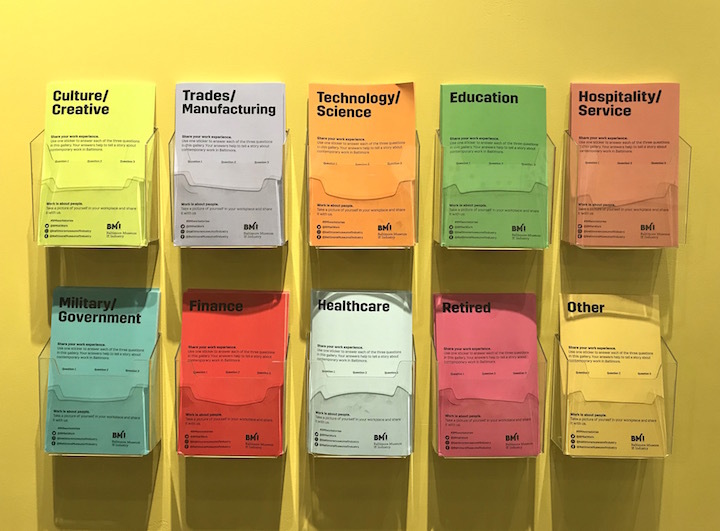 The second component of the show involves you. Guests are invited to answer three multiple-choice questions by placing a colored dot sticker beside their answers. Each color corresponds to a career field: finance, hospitality, education, and so on ("retired" and "other" are also options). In the resulting art pieces, which will change over time as more visitors engage with the piece, show trends in the workforce—from both the general public and specific career fields. For instance, under the "What motivates you at work?" question, several  blue—i.e., healthcare—dots fill the "service" box, while the "creativity" motivator is dense with the lime-green dots of the culture/creative workforce.
Museum Lab, a course that the BMI director of interpretation Beth Maloney teaches at JHU, was the impetus for the project. Students were asked how they might enhance visitor interaction. They wanted to create a contemporary piece, Maloney says. Part of the process involved students going to BMI and surveying visitors about their jobs. Those responses were used to compile the prompts and the response option.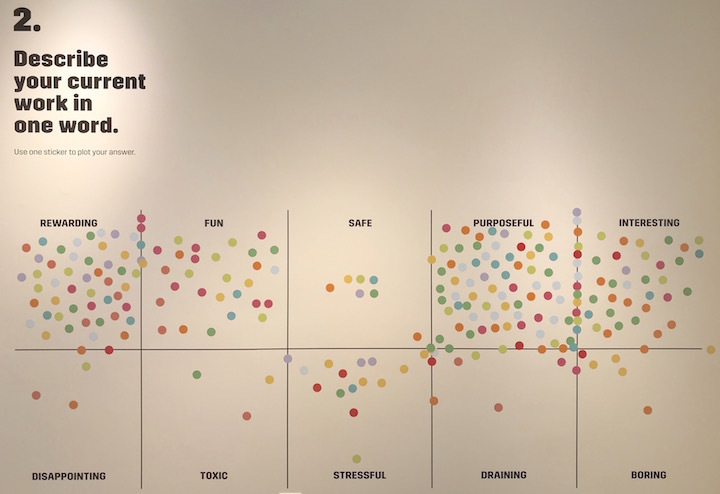 As the last leg of the conceptual portion of the process, JHU teamed up with Jeremy Hoffman's graphic design students at MICA, who prepared nine exhibit proposals for those in Museum Lab to consider.
Several people involved in the making of the show—including Myers, Maloney, Hoffman, and BMI director Anita Kassof—will be at its opening at Saturday, May 19 at 11 a.m. Museum entrance is free that day as a celebration to kick off the 10th season of the BMI farmers' market. The show will remain on view through April 14, 2019.