Winter Hot List
35 best bets to heat up the season.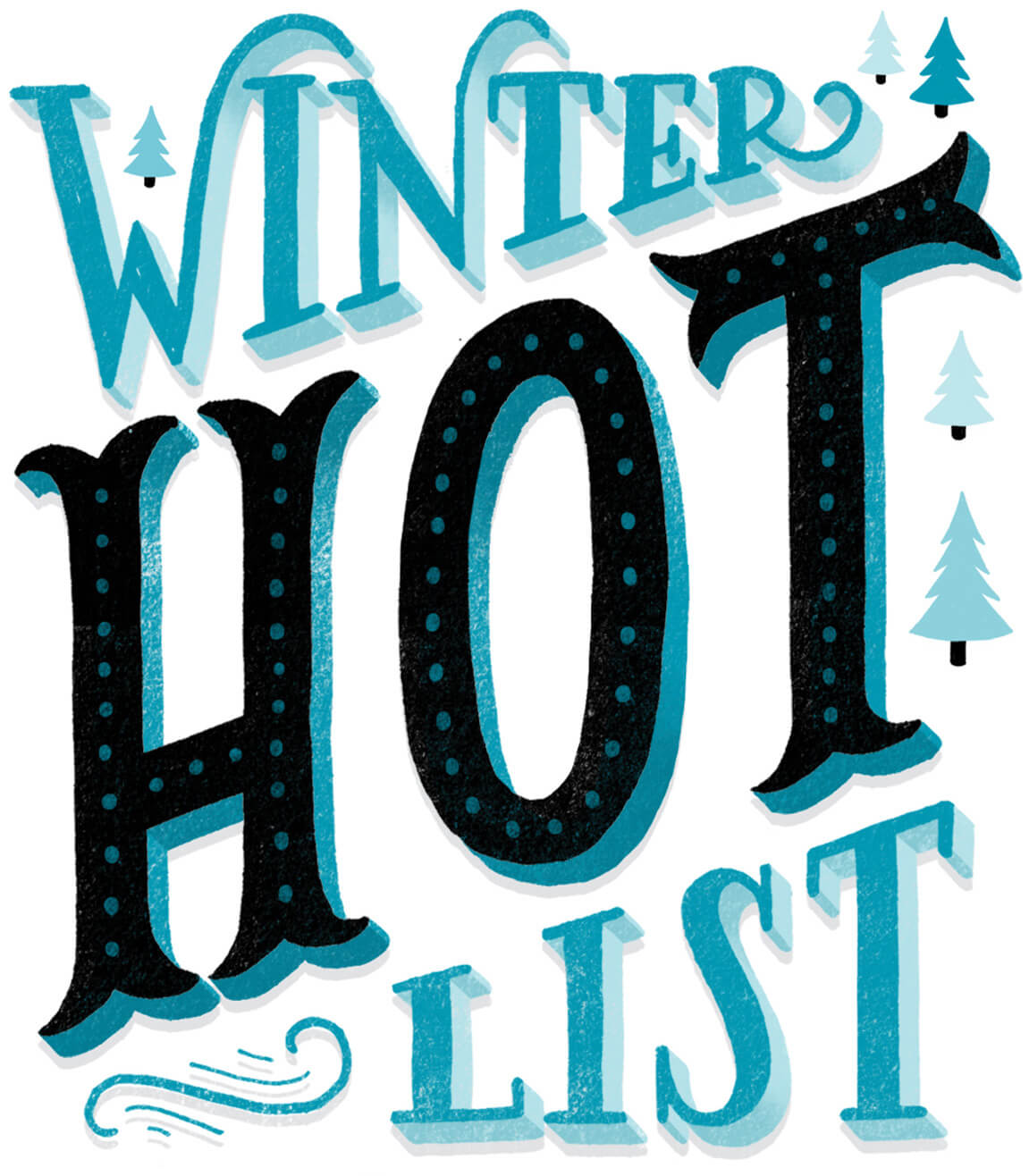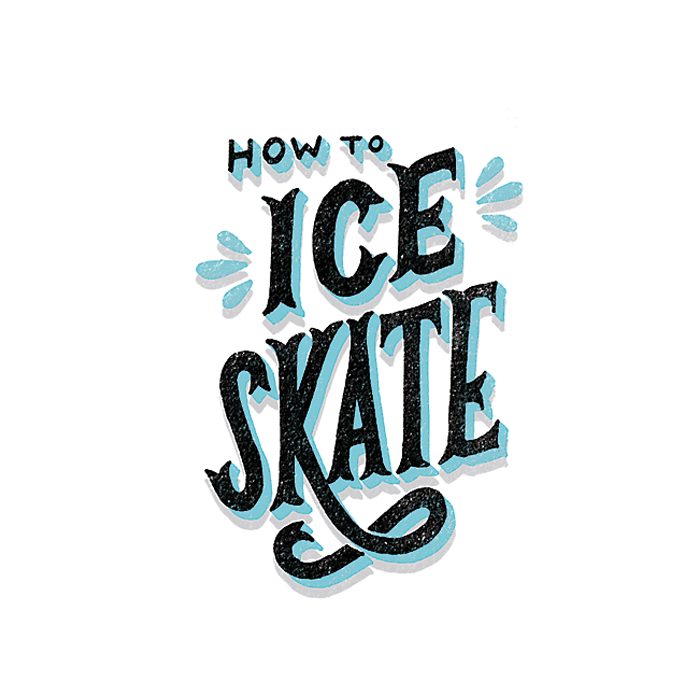 Five Ways To Become a Pro on The Ice!
✦ Dress Right: Wear warm but comfortable clothing that gives you a full range of motion. No jeans!
✦ Stretch: Stretch first to avoid pain later.
✦ No Cheap Skates: Wear good skates that have been fitted properly. Make sure the laces are not too tight, not too loose.
✦ Get Your Balance: Before you hit the ice, try walking around on the rubber matts to gain confidence and balance. Once on the ice, relax! A stiff body actually makes skating more difficult.
✦ Baby Steps: It's okay to use the guardrails at first. Eventually you'll need to let go and . . . glide. Don't lean back when skating. Look straight ahead. Hey, look at you, you're skating!
— Sources: WikiHow.com and Realbuzz.com
×
✦ Stretch First
✦ Tools Matter: Use ergonomically correct snow shovels that have a bend in the handle and a nonstick surface.
✦ Follow Form: Don't bend over; keep your back straight and bend your knees. Hold the shovel as close to your upper body as you can. For better leverage, keep one hand close to the shovel blade.
✦ Push It: When possible, push the snow, don't lift it.
✦ Take Breaks: Don't overdo it. Take breaks. Hydrate. And remember: It's always more fun to shovel with a friend.
— Sources: WikiHow.com and Popularmechanics.com
×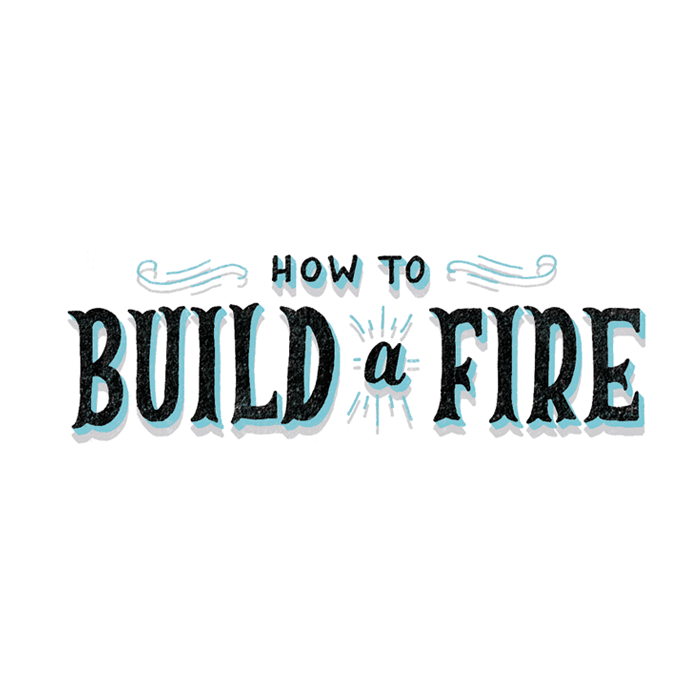 ✦ Prep: Make sure your chimney is clean and has no blockages. Open the damper. "Prime" the flue by lighting a roll of newspaper and holding it up to the damper for a few minutes.
✦ Set A Base: Use newspaper and other tinder (light, dry material).
✦ Get Stacked: Stack kindling (sticks or twigs) on tinder in criss-crossed layers. Then stack one or two small, dry logs across your kindling.
✦ Light It Up: Stack kindling (sticks or twigs) on tinder in criss-crossed layers. Then stack one or two small, dry logs across your kindling.
✦ Enjoy: Get some hot cocoa and enjoy!
— Sources: WikiHow.com and Artofmanliness.com
×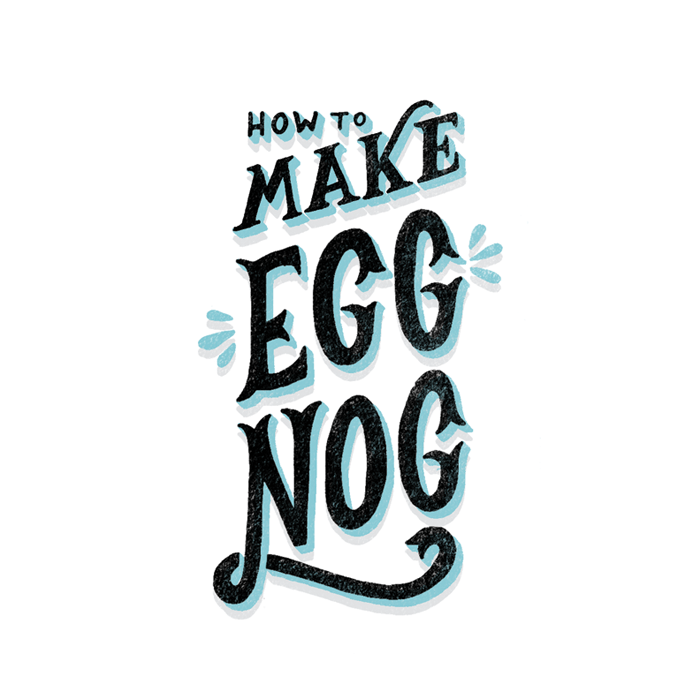 Enjoy this modern twist on classic eggnog.
RECIPE
Ingredients
3 egg yolks
2 tablespoons sugar
¼ heaping cup
amaretti cookies
1/8 teaspoon ground nutmeg
2 cups almond milk, unsweetened
¼ ounces dark rum
½ ounces amaretto
Directions
>>In a bowl, whisk egg yolks and sugar. Crush cookies into powder. Bring almond milk to simmer over medium heat. Add nutmeg and cookies then bring to a low boil. Add ¼ cup almond milk mixture to egg and sugar bowl. Whisk, then add rest of almond milk to egg mixture. Pour almond milk mixture back into saucepan. Whisk over medium heat for 10 minutes. Strain into glass. Cool. Add rum and amaretto. Mix, then pour into martini glasses. Top with nutmeg. Serve warm or chilled. Serves 2. — Sarah Mogol, Boutique Catering & Events
×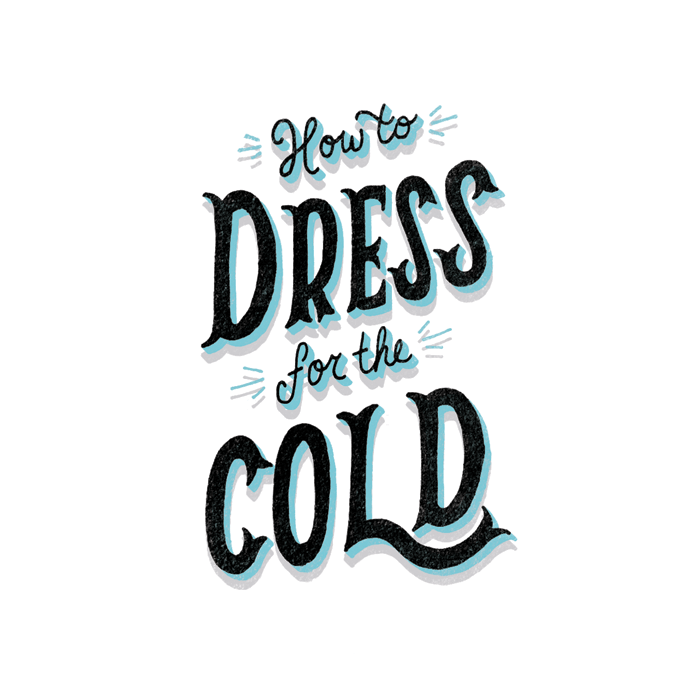 Five Ways To Suit Up For the Season.
✦Layer Up: The general rule is three layers: the wicking layer, the insulation layer, and the protection layer.
✦ Wicking Layer: Look for thermal underwear made of a synthetic fiber that has wicking power (i.e. "wicks" moisture away from your skin).
✦ Insulation Layer: These are your actual clothes. Wear fleece or wool. No cotton! It actually soaks up and retains moisture.
✦ Protection Layer: Wear waterproof and breathable outerwear.
✦ The Rest: Up to 60 percent of your body's heat can escape through your head, so always wear a hat. Ideally, your gloves and socks should be waterproof. Sunglasses should have 100-percent UV protection. — Source: Weather.com
×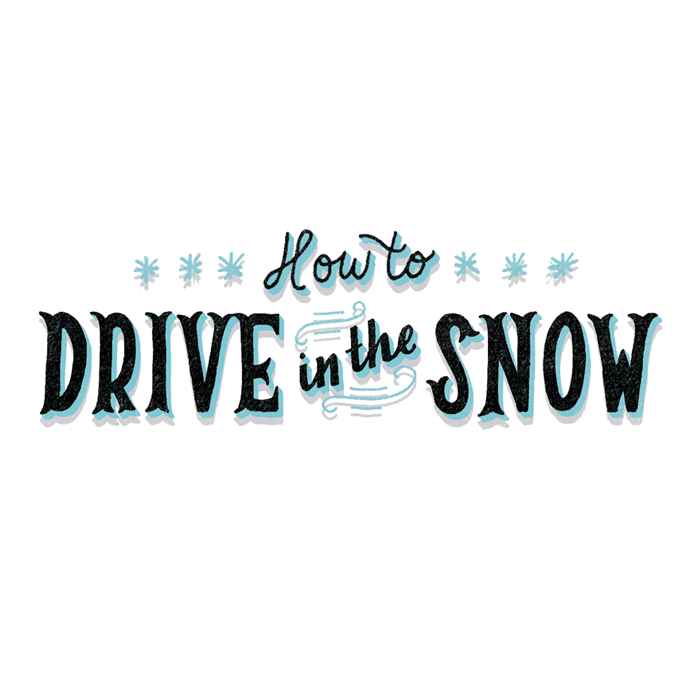 ✦ Weather-Proof Your Car: Check tires, battery, windshield wipers, defrosters, etc. Have at least half a tank of gas.

✦ Stock Up: Keep emergency supplies (ice scraper, jumper cables, small shovel, a warning triangle, etc.) in trunk.

✦ Be Prepared: Drive gently, especially around corners. Leave lots of braking room between yourself and the driver in front of you. Never stop suddenly.

✦ Don't Panic: If you skid, remain calm, ease your foot off the gas don't brake — and steer in the direction you want to go.

✦ Stay Home: When possible, stay off the roads!
— Sources: NYTimes.com and Safemotorist.com
×
Yes, summer has its charms. But there's just something about winter: the roaring fires, the piping-hot beverages, the time spent with family. Whether you want to hit the great outdoors, stay home and snuggle on the couch, or catch up on the latest trends and hotspots, let our guide help you make sure that this winter truly is the most wonderful time of the year.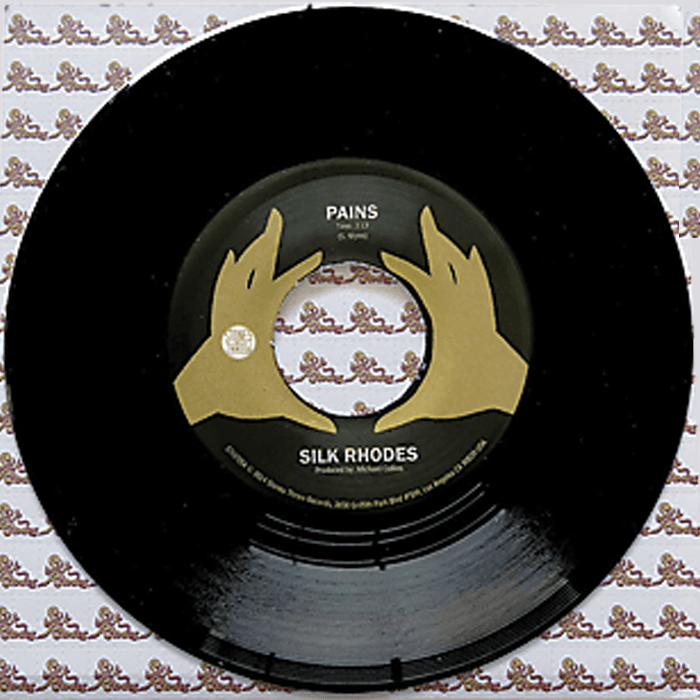 Hot
Band
SILK RHODES
Like this Baltimore duo's evocative single, "Pains," the Clavinet intro on their self-titled debut, out this month on L.A.-based Stones Throw Records, summons the spirit of Sly Stone. His iconic presence hovers wisp-like over the minimalist funk that follows, as producer Michael Collins conjures hints of analog soul, and Sasha Desree fills the spaces with sublime singing. On "Face 2 Face," the duo delves so deeply into the groove that they, a la Daft Punk, find a way forward.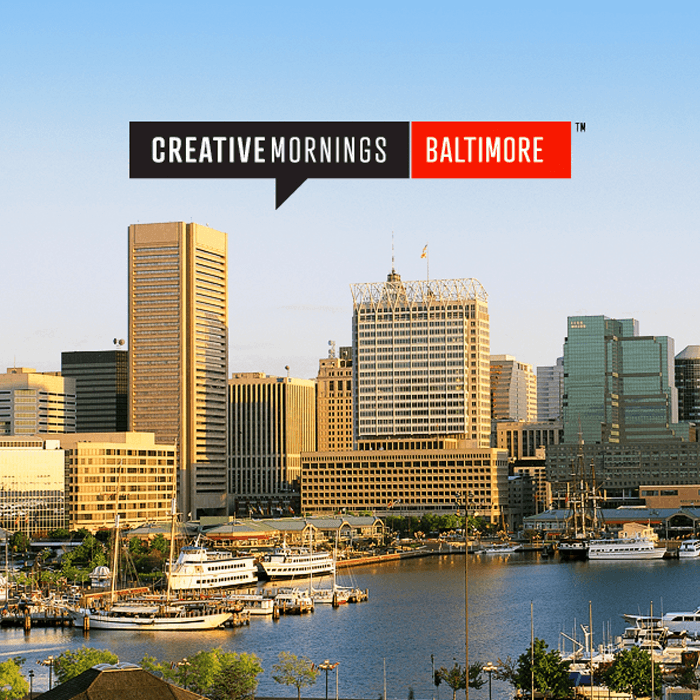 Hot
Speaker Series
Creative Mornings
Like to be inspired first thing in the morning? Then have we got a speaker series for you. Since the fall of 2013, Creative Mornings, hosted by the charming Katie Boyts and sponsored by some of the most creative cats in town (think Shine Creative, Strangers With Style, and Dooby's), has offered free lectures at 8:30 a.m. in a rotating venue. This year, speakers included The Contemporary's Deana Haggag, MICA's Ellen Lupton, and Mission Film founder Eric Blair. Afterward, there's a group discussion and, better still, a complimentary breakfast. creativemornings.com/cities/bal.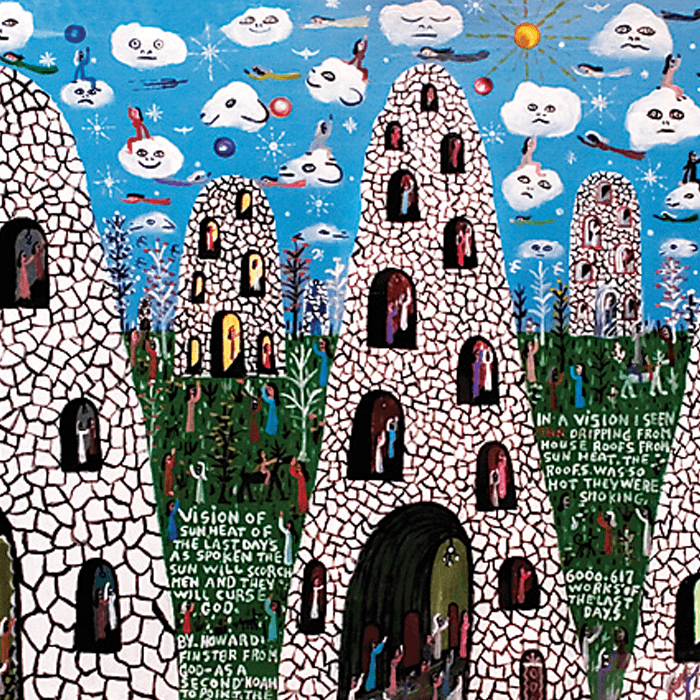 Hot
Exhibit
AVAM'S THE VISIONARY EXPERIENCE: SAINT FRANCIS TO FINSTER
The American Visionary Art Museum's current mega-show gathers work from a far-ranging variety of artists, philosophers, and scientists to explore notions of discovery and transcendence. Co-curated by AVAM founder Rebecca Hoffberger and documentarian Jodi Wille (her film The Source Family streams on Netflix), the "aha" moments range from personal epiphanies to visions of utopian societies. The dazzling exhibition also includes surprises from the likes of cartoonist R. Crumb, actor Terrence Howard, and rock legend Jimi Hendrix.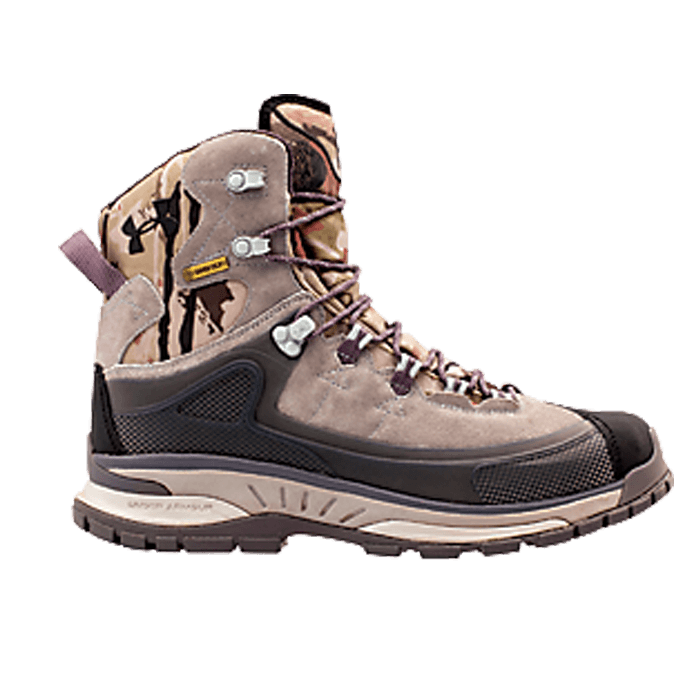 Hot
Hike
First Day Hikes
Maryland's Department of Natural Resources offers "First Day Hikes" on January 1 at state parks from the Eastern Shore to Rocky Gap. But for the best winter walk in the woods, there's nothing like Harford County's Rocks State Park — never more beautiful than when snow is underfoot and icicles hang from the cliffs. The view from the King and Queen Seat, a 190-foot rock formation and outcropping above Deer Creek Valley, is always spectacular, and, with the leaves gone, you can actually see more of the natural terrain. 3318 Rocks Chrome Hill Rd., Jarrettsville, 410-557-7994.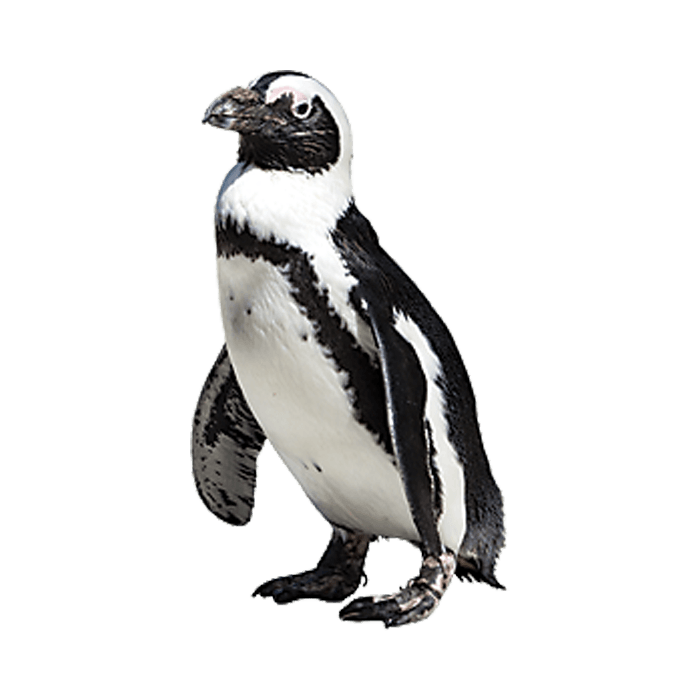 Hot
Penguin Coast
Creative Mornings
Love penguins? Of course you do. You're a person with feelings and an ability to recognize awesome things, aren't you? Then you're going to love the Maryland Zoo's new African penguin exhibit. Opened this September, it's one of the largest exhibits of its kind in the world, with as many as a 100 birds in a "highly dynamic" setting that largely replicates the endangered birds' natural habitat. The exhibit has 360-degree access, meaning you can observe the penguins from any angle, including underwater.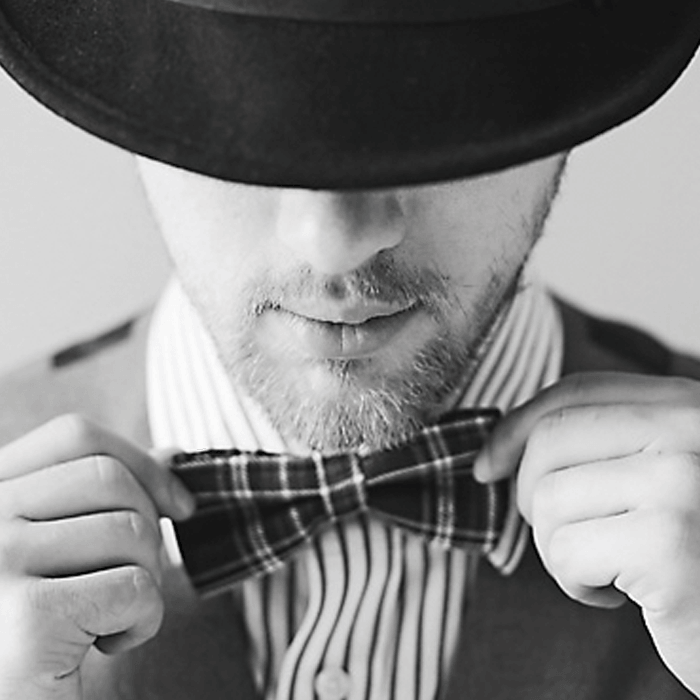 Hot
Party
Pratt Contemporaries Black & White Party
How often do you get to doll yourself up and go dancing at the Enoch Pratt Free Library? Once a year, to be exact, at the annual Pratt Contemporaries Black & White Party. This year's bash, on January 24, features a "A Brave New World" theme — think Daft Punk techno dance party, bites from Copper Kitchen, signature cocktails, and The Brewer's Art beer. 400 Cathedral St., 410-396-5430.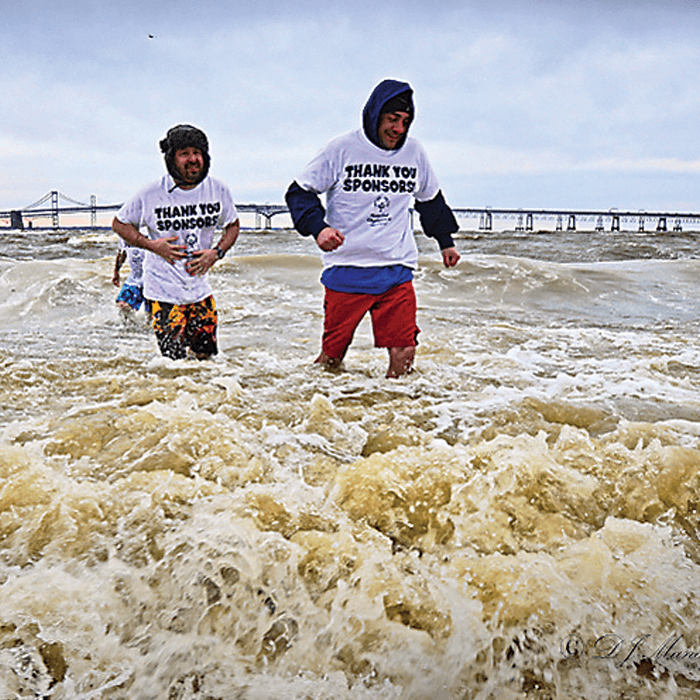 Hot
Plunge
Maryland Polar Bear Plunge
Throwing your near-naked body into the ice-cold waters of the Chesapeake Bay might not sound like a lot of fun, especially on January 24. But being one of the thousand brave souls who sprint into the surf at Sandy Point State Park to help raise $2.5 million for a worthy cause — the Special Olympics of Maryland? Well, that's sounds pretty darn cool to us!
Hot
Festival
Symphony of Lights
Every winter, Symphony Woods in Columbia is transformed into an illuminated, festive forest with a mile-plus stretch of holiday lights. From late November to early January, you can explore them on evening walks, sunset bike rides, and nighttime drives. It's incredibly beautiful, and with months ahead of us to be stuck indoors, you should grab a sweater, get out of the city, and go wander the woods.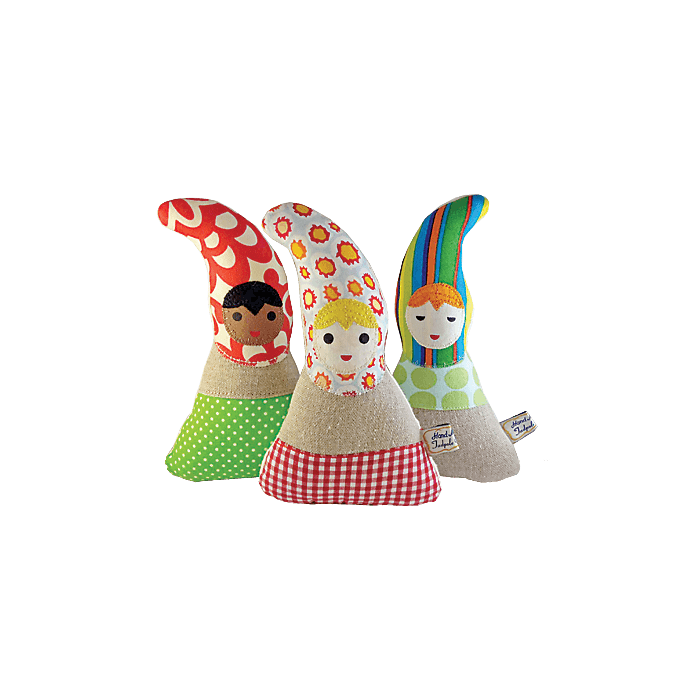 Hot
Craft Show
Holiday Heap
Want to dazzle your friends with thoughtful, local, and creative gifts? Then check out Charm City Mafia's Holiday Heap. The annual event, held at St. John's Church on December 6, features affordable local crafts — jewelry, stenciled T-shirts, pottery, candles, and the like — in a fun, bazaar-like setting. Think of it as the funky kid sister to the American Craft Council's bigger show, which comes to the Baltimore Convention Center February 20 through 22. charmcitymafia.com.
Hot
Ski Resort
WHITETAIL
Whitetail wins us over by investing tons of dough in its snow ($10 million in recent renovations to be precise). Since 2010, the Pennsylvania resort — about 92 miles from Baltimore — has boasted state-of-the art snowmaking equipment, plus expanded child-care services, extra lighting for nighttime schussing, and a bulked up rental fleet with a new influx of snowboards and helmets. That, in combination with two terrain parks and 23 separate trails, has us dreaming of a white winter. 13805 Blairs Valley Rd., Mercersburg, PA, 717-328-9400.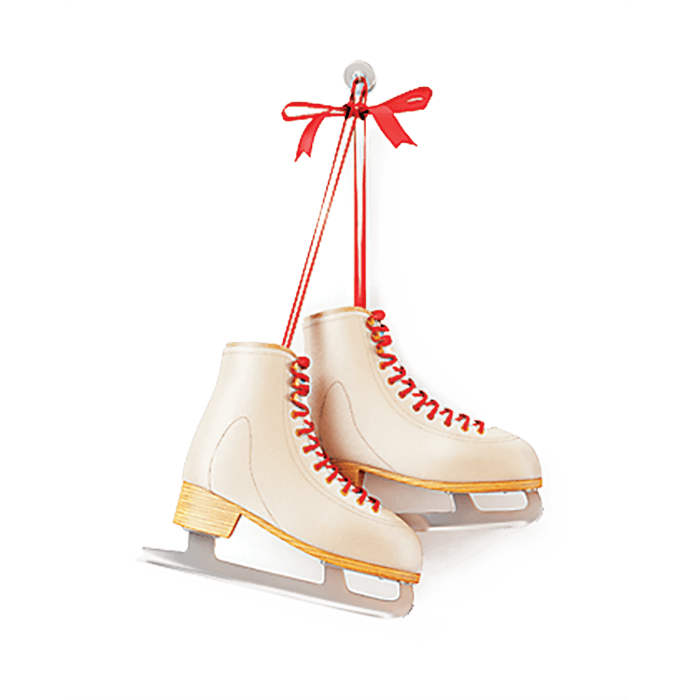 Hot
Rink
WATERFRONT PARTNERSHIP ICE RINK
What better place for an ice-skating rink than beneath the twinkling lights of Charm City? Just steps from the water with a clear shot of the "Domino Sugars" sign, the newly reopened Inner Harbor rink is our version of Rockefeller Center's famous loop. Take a date or the whole family, or just go by yourself. Try out some twirls. Fall over. (Don't worry, only thousands of tourists are watching!) Feel like a kid again. McKeldin Plaza, 101 Pratt St.
Hot
Fitness Instructor
CARLOS DORSEY
There are tons of trainers out there who can put you through the motions, but getting results is what it's all about. Personal trainer Carlos Dorsey (a total ringer for actor Taye Diggs), who specializes in bodybuilding, weight-training, and core-development, will be by your side whether you want to lose weight, build biceps, or get tips on eating right. Dorsey, a former mailman — and computer scientist — has a reputation for really delivering when it comes to helping you reach your fitness goals. 110 W. Timonium Rd., Timonium, 410-453-9111.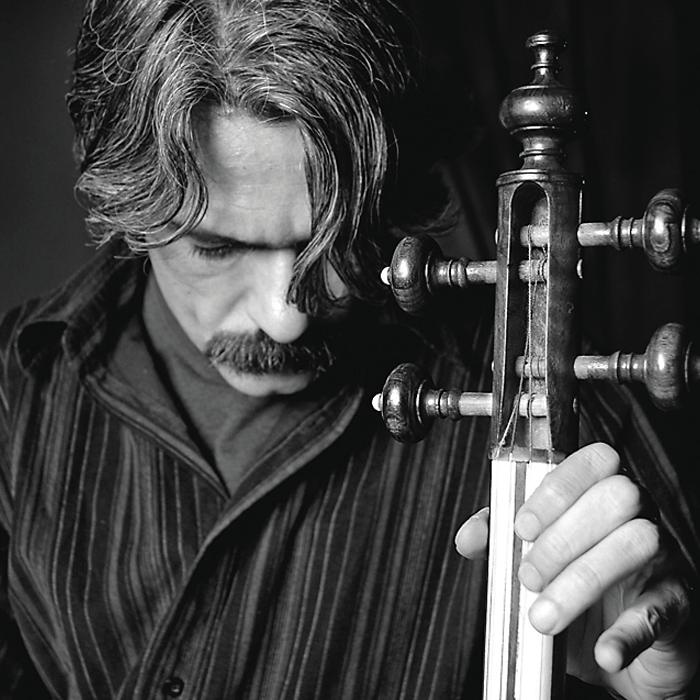 Hot
Concert
BSO PLAYS THE RITe OF SPRING
Smack dab in the middle of winter—on January 8 and 10—Marin Alsop and crew will summon spring's tumultuous, and welcome, sense of renewal with performances of Stravinsky's classic modernist work. At the latter date, a BSO "Off the Cuff" concert, Alsop will discuss why Stravinsky's Rite is considered one of the last century's most important pieces of music. The intriguing program also includes works by Samuel Barber and Osvaldo Golijov and guest appearances by klezmer master David Krakauer and Iranian musician Kayhan Kalhor. Joseph Meyerhoff Symphony Hall, 1212 Cathedral St., 410-783-8100.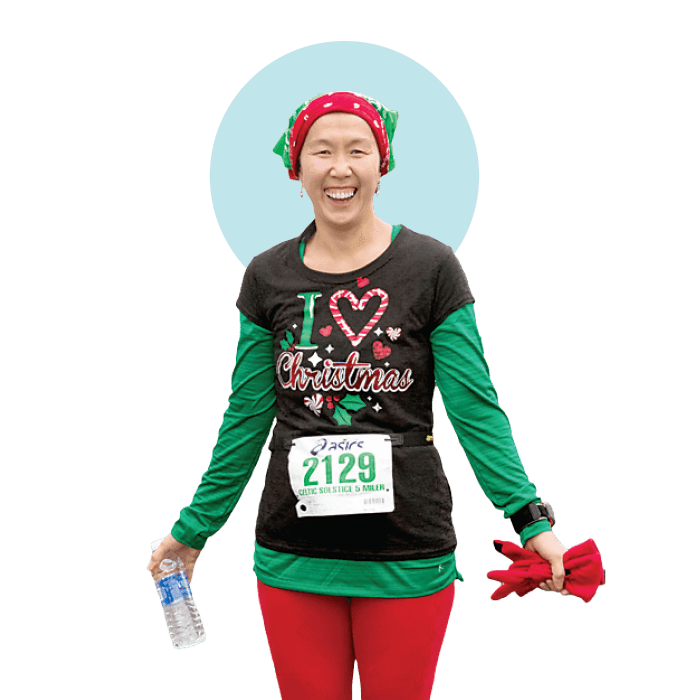 Hot
The Celtic Solstice Run
WATERFRONT PARTNERSHIP ICE RINK
The 15th annual five-miler at Druid Hill Park celebrates the changing cycle of the year with bagpipes, kilts, and a gorgeous morning jog that gently winds around the zoo, Cylburn Arboretum, Druid Lake, the Mansion House, and Moorish Tower. Scheduled for Dec. 13, the can't-miss winter run was a go even during the blizzard of 2009—but sign-up early, registration caps at 3,000.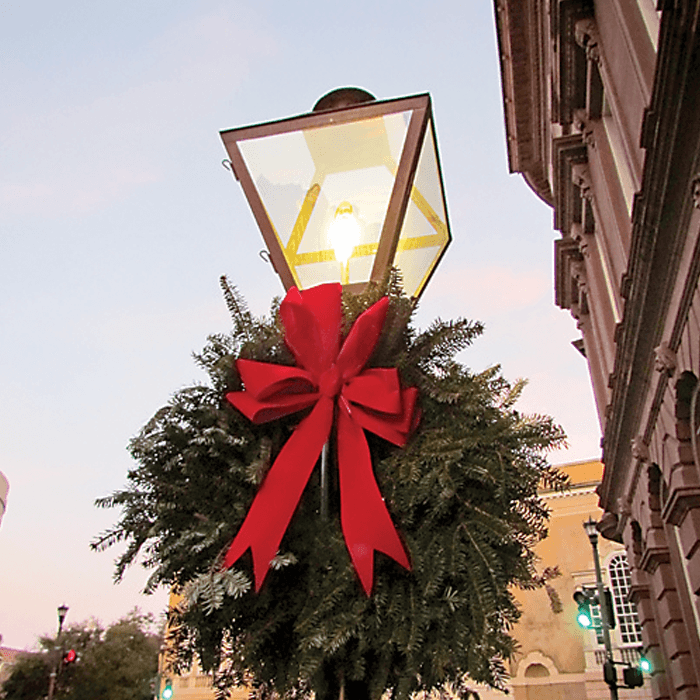 Hot
Weekend Getaway
charleston, sc
When you consider its Southern hospitality, world-class dining (head to Husk to experience James Beard-nomination worthy cuisine), temperate temps (60-plus degrees in December), and font of Civil War history, Charleston, SC, can't be beat. Plan ahead and put the "low" in Low Country with fares as inexpensive as $84 one way.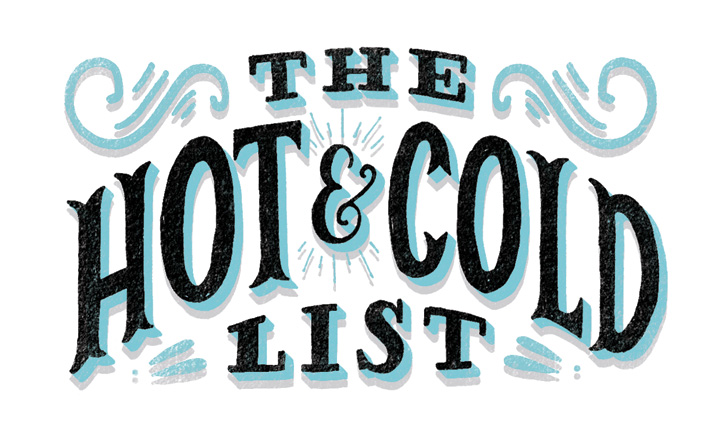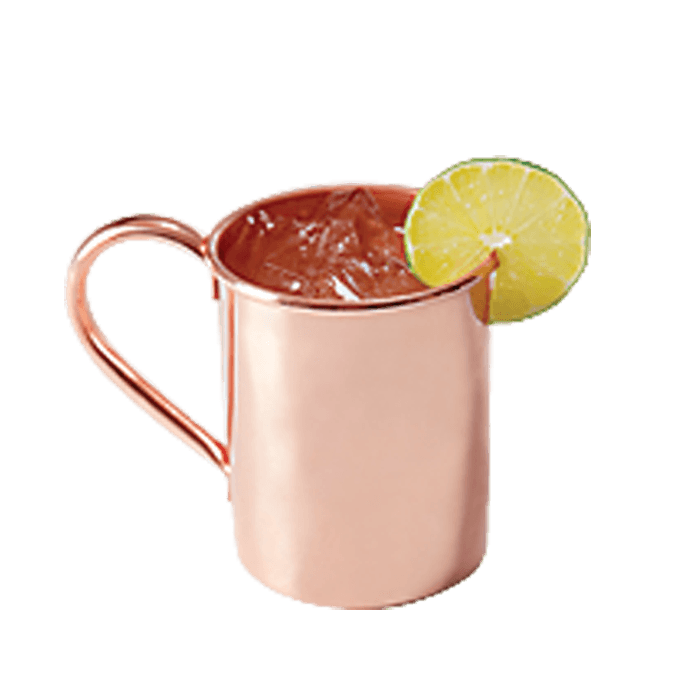 HOT - Mules
Anything served in a copper cup with whiskey!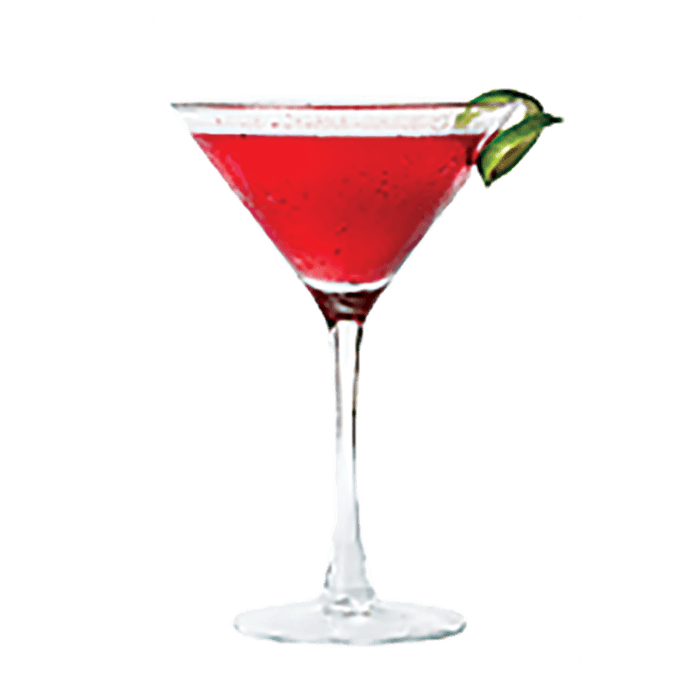 COLD - Cosmopolitans
These fruity drinks are finally a thing of the past.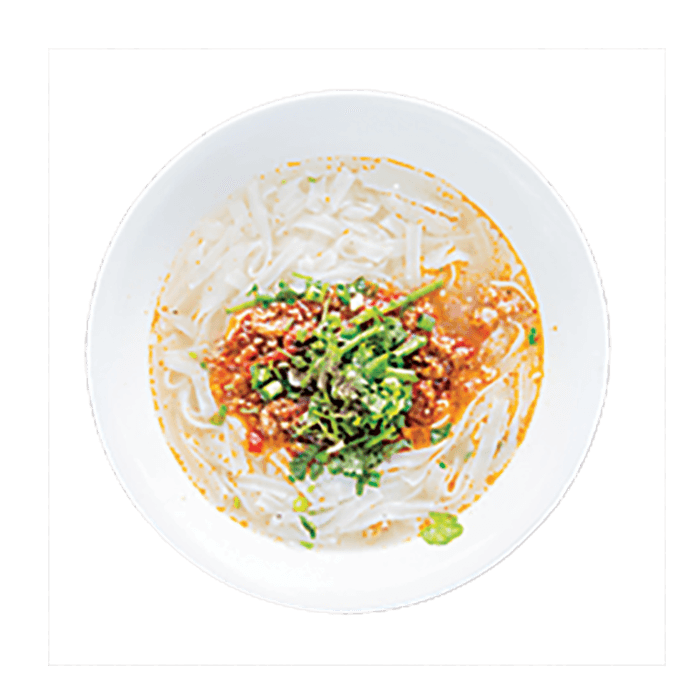 HOT - Pho
This Vietnamese soup really uses its noodle.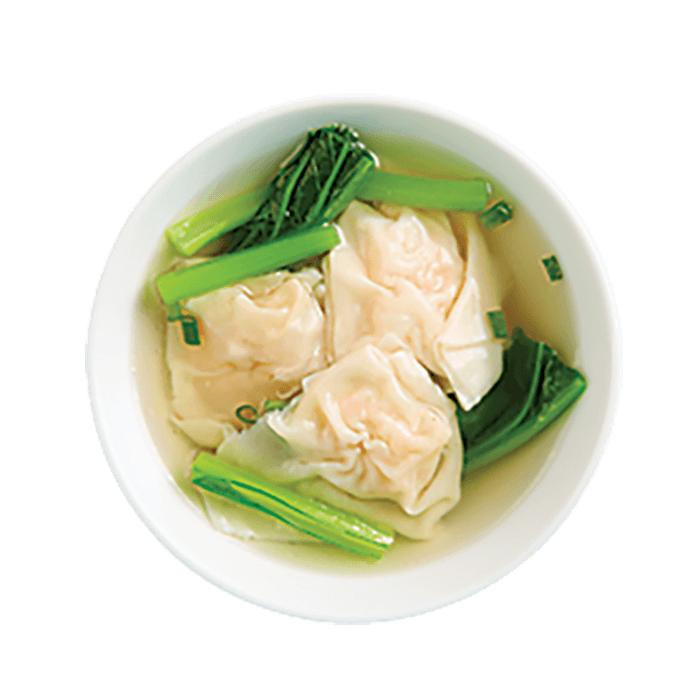 COLD - Wonton Soup
This Vietnamese soup really uses its noodle.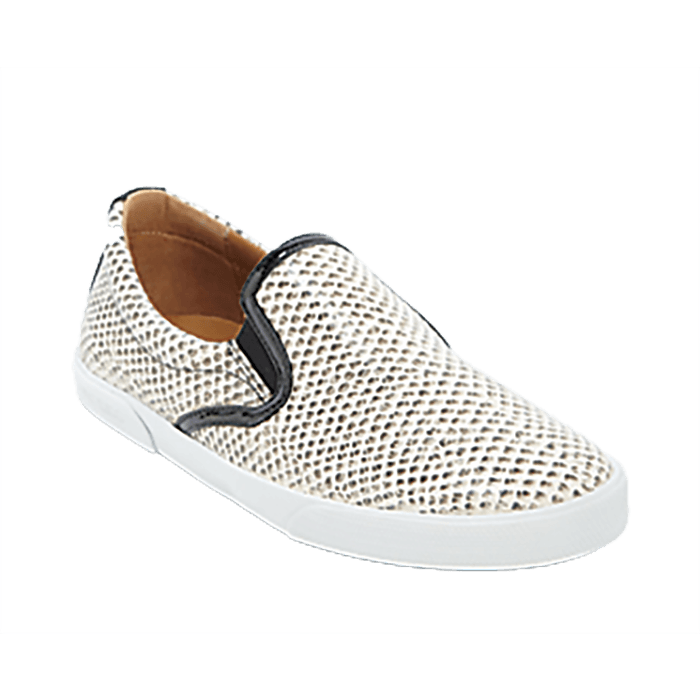 HOT - Slip-on Sneakers
Easy on and off! Laces are so overrated.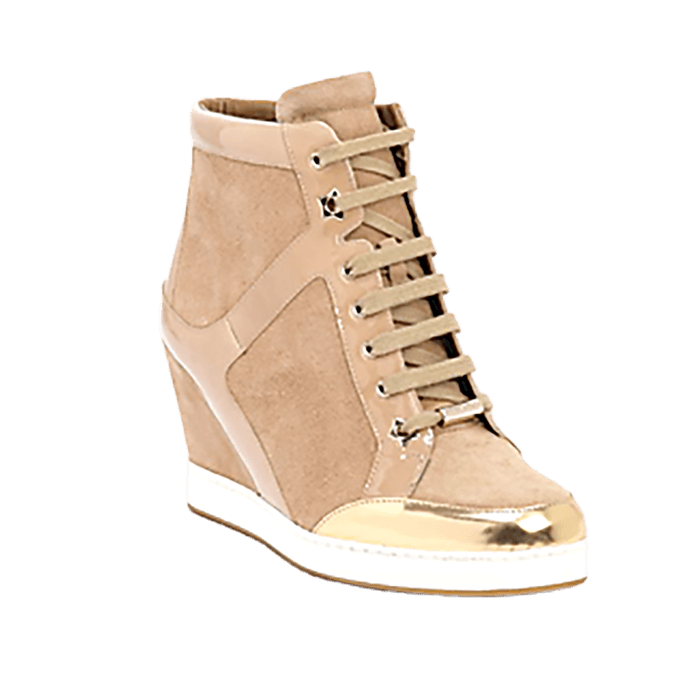 COLD - Wedge Sneakers
Let's face it. It was never really a good look.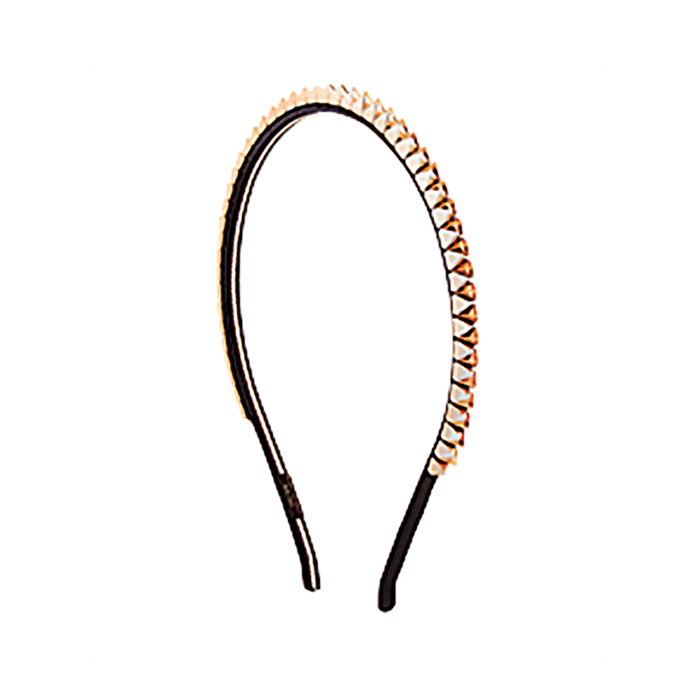 HOT - Headbands
Live out all your Blair Waldorf fantasies.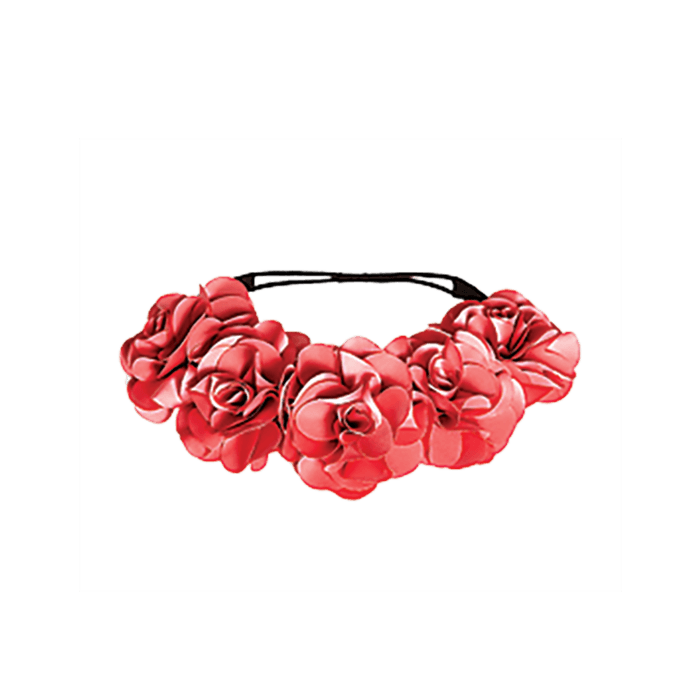 COLD - Floral Headpieces
Really only appropriate if you're a bride.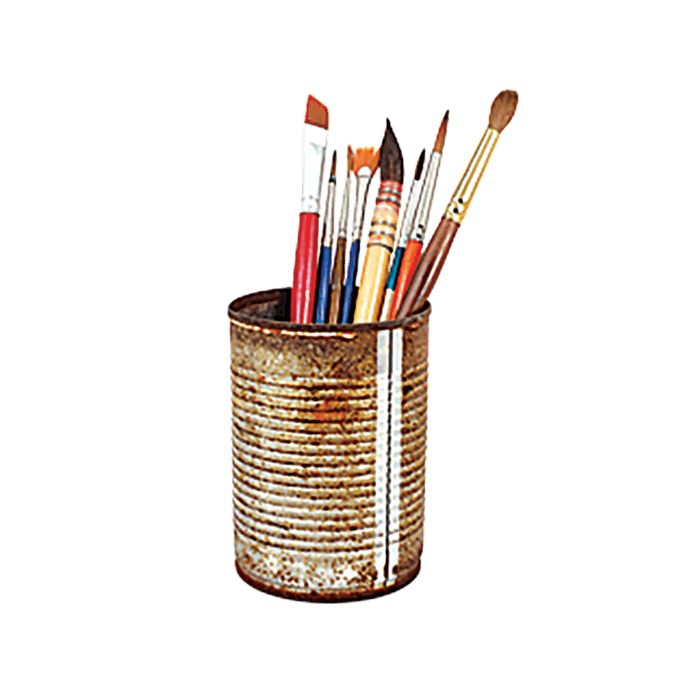 HOT - Street Art
A (legal) way to beautify the streets.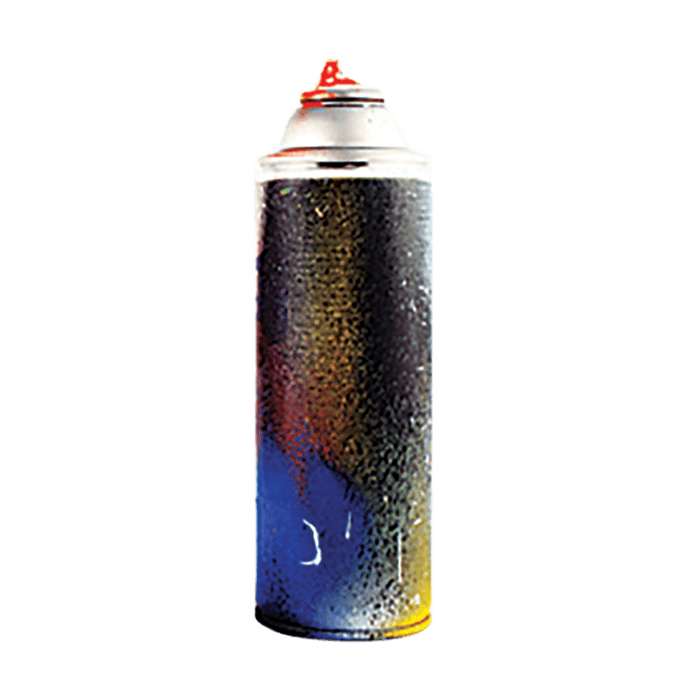 COLD - Graffiti
All the cool kids have gone legit these days.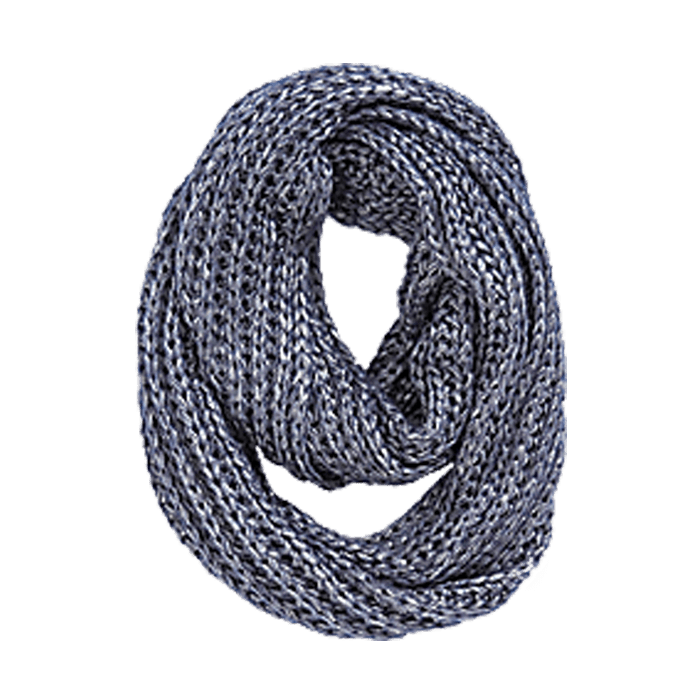 HOT - Infinity Scarves
Time is a flat circle. Just like these scarves!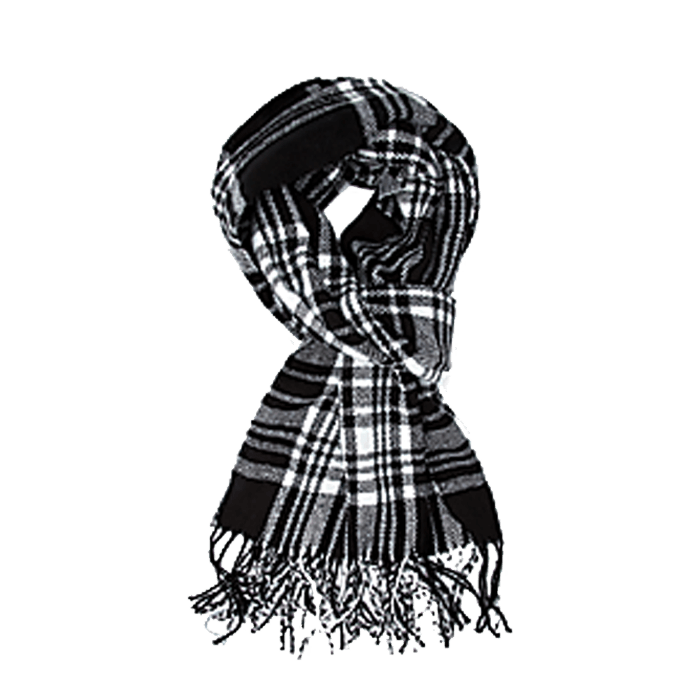 COLD - Regular Scarves
So much work to wrap around your neck.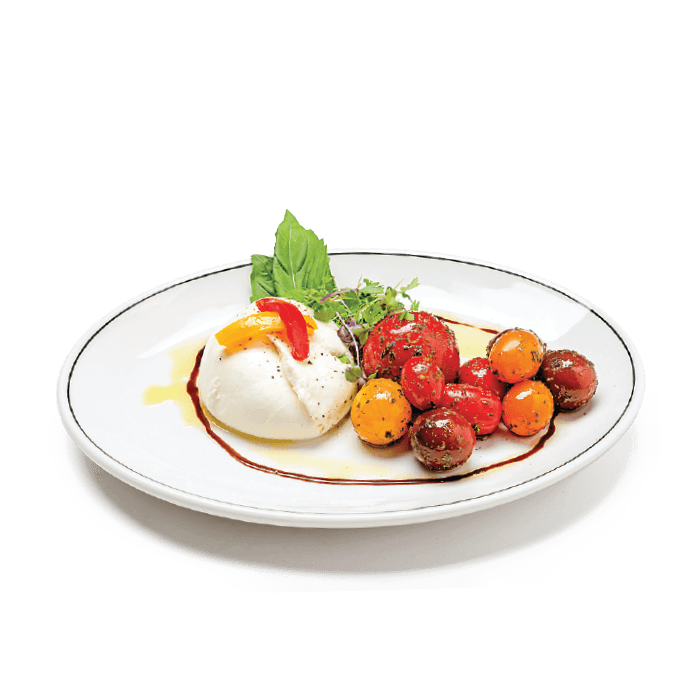 Hot
Food Trend
burrata
Move over house-made ricotta. Burrata is the new big cheese in town. This rich, pillow-soft Italian cheese (made from mozzarella and cream), is cropping up all over area menus from Pazo (where it's tossed with figs, walnuts, and saba) to Chazz: A Bronx Original (in the Caprese salad with campari tomatoes, pesto, extra-virgin olive oil, and balsamic syrup) to Salt (where it appears with heirloom tomatoes and olive over grilled bread). Here's hoping this hot trend never cools off.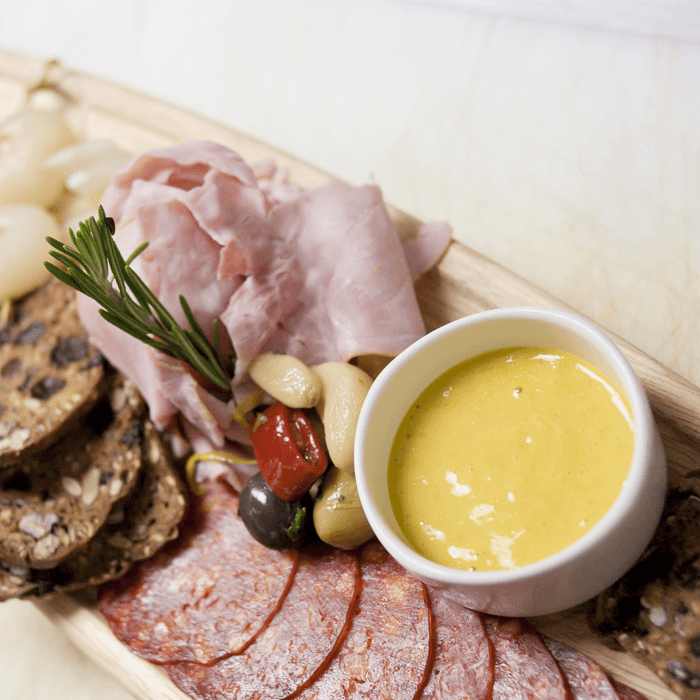 Hot
Charcuterie
DOOBY'S COFFEE
While the conventional three-course dinner is on the wane, the charcuterie board is trending stronger than ever. At Dooby's, they have this delicacy down, with a formidable plate of mouth-watering meats (including Surryano-cured ham, a rustic soppressata, spicy pork pâté, and brûléed chicken-liver mousse), and spreads (the coffee-bacon jam is the bomb). We hear that the kitchen is currently working on a soy-cured bresaola and a Peking duck pâté. Trust us—executive chef Timothy Dyson truly qualifies as "board certified." 802 N. Charles St., 410-702-5144.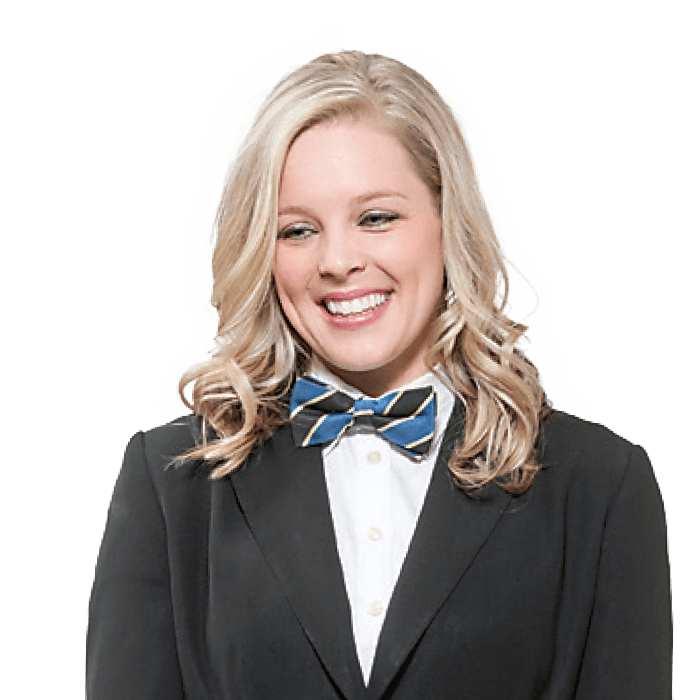 Hot
Server
JILL NETTO MARZILLI AT CINGHIALE
Don't hate Jill Netto Marzilli because she's beautiful. The 5-foot, 7-inch, blonde-haired, blue-eyed Cinghiale waitress, who also works as a Dundalk Elementary School guidance counselor, may be the epitome of "hot" (Derek Jeter flirted with her when he sat at her table), but she's also happy to use her looks to benefit the greater good. "We pool the tips," says Netto Marzilli. "So if I get tipped well because of my looks that means there's more for all of us — and that's fine with me." 822 Lancaster St., 410-547-8282.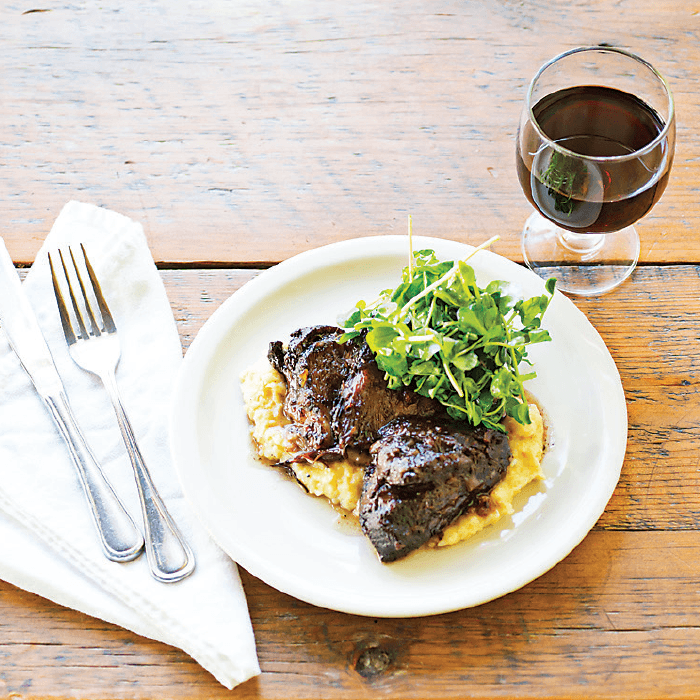 Hot
DINING RESERVATION
BOTTEGA
Ever since its opening last fall, the postage-stamp-sized Bottega has been one of the most coveted reservations in town. The homey BYOB is a so-called "micro-restaurant" that creates the feeling of eating in, while eating out. An ever-changing menu includes creative preparations of duck pappardelle and pork cheeks with fresh corn polenta, for instance, but there's no such thing as a bad choice. Well, except for waiting until the last minute to make a reservation, that is. 1729 Maryland Ave., 443-708-5709.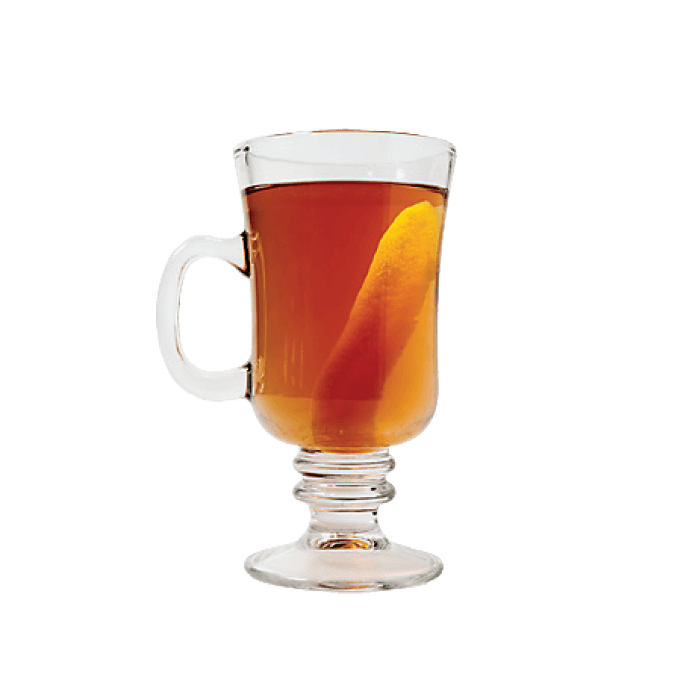 Hot
Cocktail
THE SUGARWOOD AT RYE
When Old Man Winter blows, there's nothing better than a warm, amber-hued Sugarwood—90-proof bourbon, muddled brown sugar, maple liqueur, bitters, and orange peel—to make us feel warm and fuzzy. Rye's iteration, served in a glass mug, is the epitome of a craft cocktail. 807 S. Broadway, 443-438-3296
Hot
Dessert
HOT MILK CAKE AT WOODBERRY KITCHEN
Even the best restaurants in town tend to fall short on dessert. And we have a theory as to why: Restaurants recognize that once the stomach is sated, dessert preparations can slip by as an afterthought. Not so at Woodberry Kitchen where new pastry chef Sarah Malphrus makes us consider ordering dessert first. Her take on a nostalgic hot milk cake (so named for its use of scalded milk as a component), is enhanced by house-made cinnamon ice cream. Simple, yes, but, also sublime. 2010 Clipper Park Rd., 410-464-8000.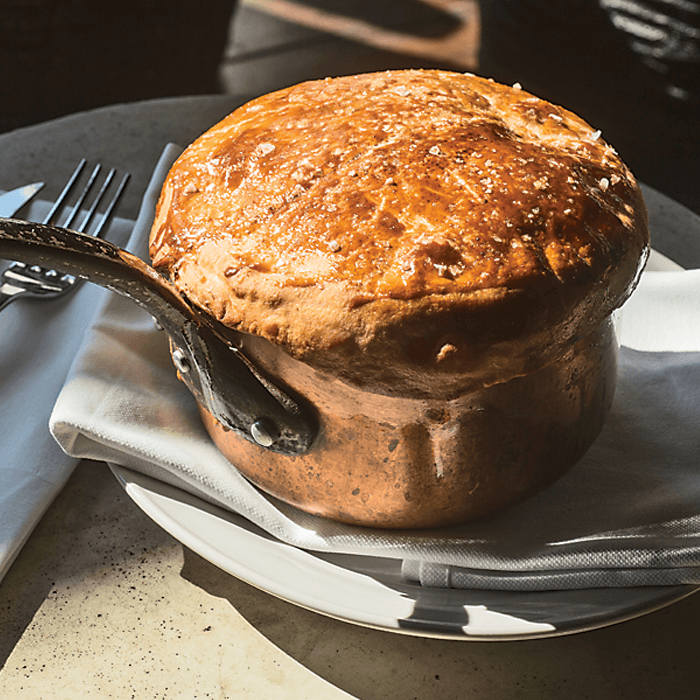 Hot
Comfort Food
LOBSTER POT PIE AT WIT & WISDOM
Lobster mac and cheese is so 2014. The newest simple food to be elevated by shellfish is the lobster pot pie at Wit & Wisdom — and boy are we fans of it. They start with the traditional baby carrots, oyster mushrooms, peewee potatoes, and celery. From there, it's next level stuff: a flaky pie crust that takes 24 hours to make, two-pounds of Maine lobster, and a tantalizing tableside preparation that involves the artful plating of the crust and spooning out of the ingredients. There's nothing simple about it. 200 International Dr., 410-576-5800.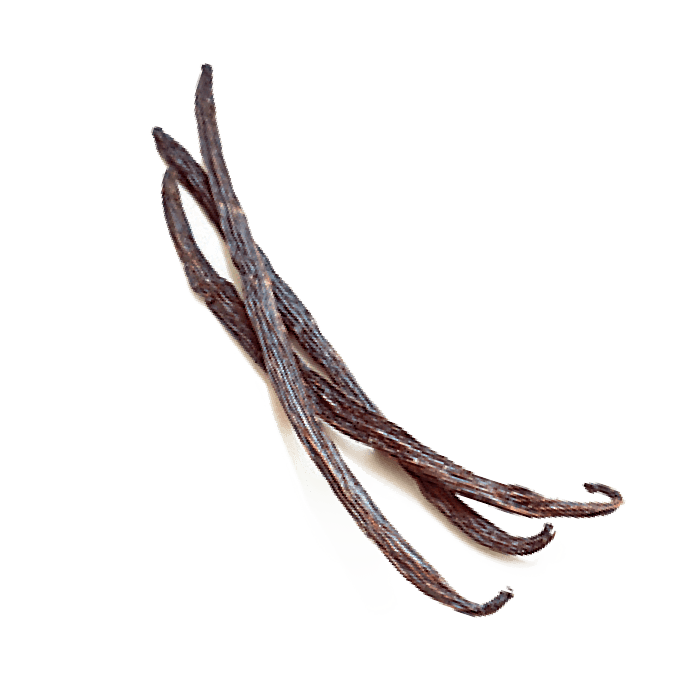 Hot
COFFEE DRINK
THE CORTADO AT JOHNNY'S
Some like it hot, and others like it cold, but we like all the java at Johnny's. The upscale diner offers plenty of tempting, trendy creations involving house-made vanilla beans, Valrhona chocolate syrup, and micro-foams, but the real litmus test of the perfect cup is the"Cortado"—a straight-up, double ristretto shot of espresso with steamed half-and-half. It's bold, but never bitter, and not just good, but great to the last drop. 4800 Roland Ave., 410-773-0777.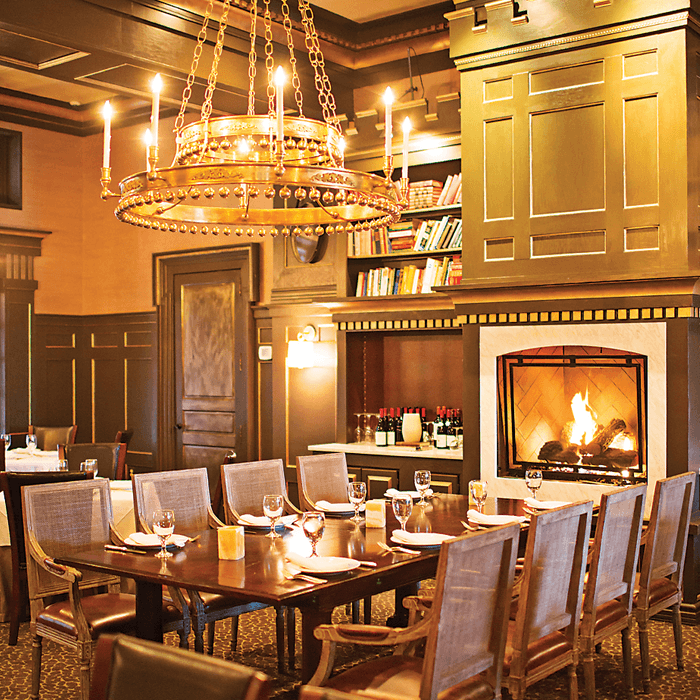 Hot
Table
ANANDA
For 18 years now, Keir and Binda Singh have been wowing us with classic Indian fare at the elegant Ambassador Dining Room in Baltimore's Tuscany-Canterbury neighborhood. So the news that the brothers were opening a second spot near Columbia was a reason to rejoice. It didn't disappoint. Open since July, Ananda is the go-to place for exquisitely prepared lamb saag or chicken vindaloo. The whole restaurant is stunning, with stained glass reclaimed from a Bolton Hill mansion built into the walls. But there's one spot in particular that calls out to us: Park yourself on the veranda at the table for eight adjacent to the roaring fireplace. We promise, you'll feel warm all over. 7421 Maple Lawn Blvd., Fulton, 301-725-4800.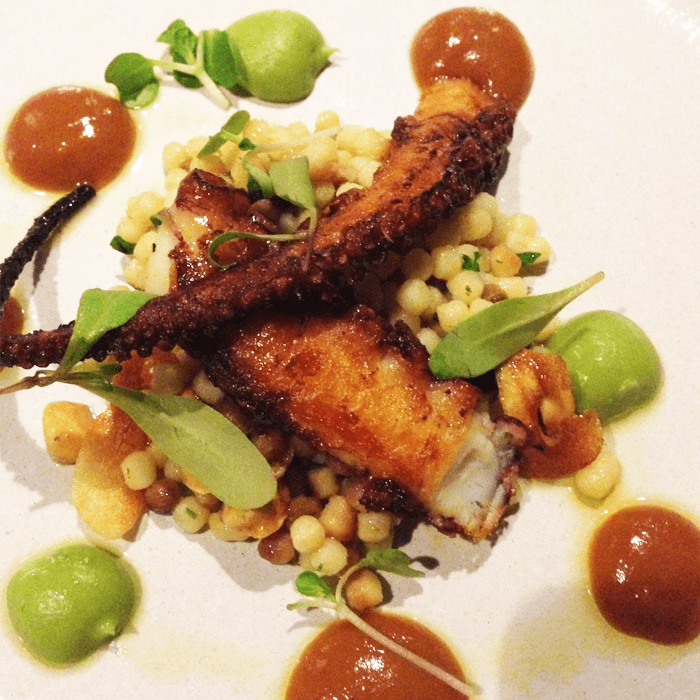 Hot
PLATE
CHARRED OCTOPUS AT AGGIO
Though there are plenty of fish (or in this case cephalopod molluscs) in the sea, all hail the charred octopus appetizer at Aggio. Fork tender, topped with hazelnuts, and glistening with agrumato (lemon olive oil), then arranged artfully over a bed of fregola (a couscous-like Sardinian pasta), you've been warned: multiple orders are a must. 614 Water St., 410-528-0200.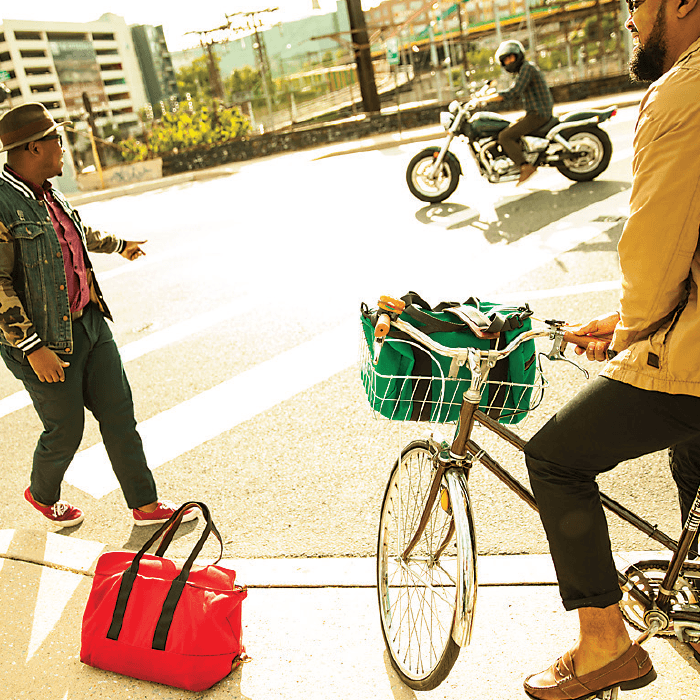 Hot
Designer
TREASON TOTING COMPANY
Starting out just a year ago with only one style of bag, Treason Toting Company now creates high-quality canvas bags, wallets, and other accessories that all have a simple, cool quality to them. Created by two Baltimore natives — Aaron Jones (SCAD fashion design graduate) and Jason Bass (current UB MBA student) — the company is hoping to expand nationally. For now, you can find their gear in Hampden's Sixteen Tons. treasontotingco.com.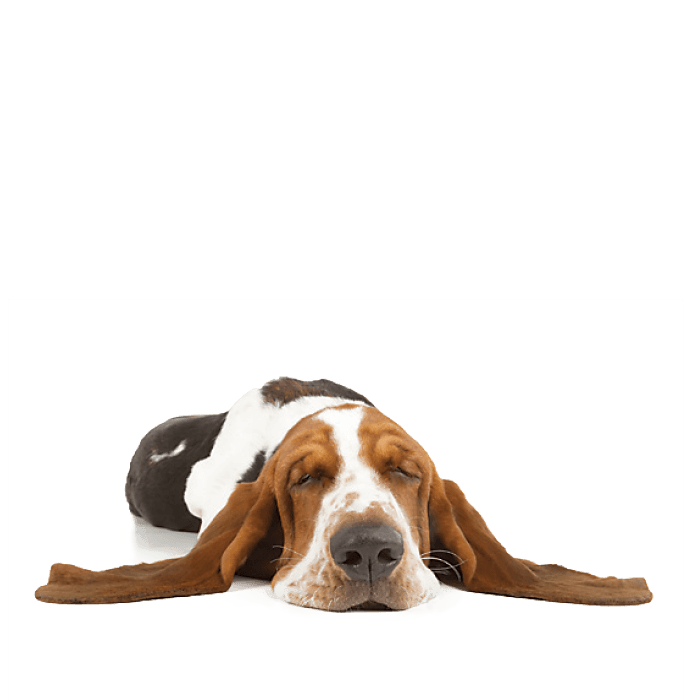 Hot
DOG
BASSET HOUND
Let us state for the record that the hottest dog is, and always will be, the mutt that you just adopted from the pound. But if we were forced to choose a purebred (you can get lots of those at the pound, too, by the way!), we'd have to go with the basset hound. Is it because their droopy ears, short legs, endearingly laid-back personalities, and super-elongated torsos make them a source of constant entertainment? Or is it because O's manager Buck Showalter—a man of clearly discerning tastes—likes bassets so much he has four of them? All of the above, obvs.
Hot
TV PERSONALITY
AMY SCHUMER
The beauty of Comedy Central's Inside Amy Schumer is this: Schumer is so darn funny—whether riffing on sex, relationships, or sexism in pop culture—you don't realize how incredibly smart she really is. Although she's not a Baltimore girl, she's always repping her alma mater, Towson University, like the surprisingly sweet interview she did with 106-year-old "Mrs. Downing," a fellow alum. (She's also good friends with native son Josh Charles; he's a regular on her show.) Next summer, she'll play the lead in the Judd Apatow comedy, Trainwreck, which she also cowrote. Clearly she's on a roll. No wonder Vulture.com just named her one of nine actors "on the verge of a major breakout."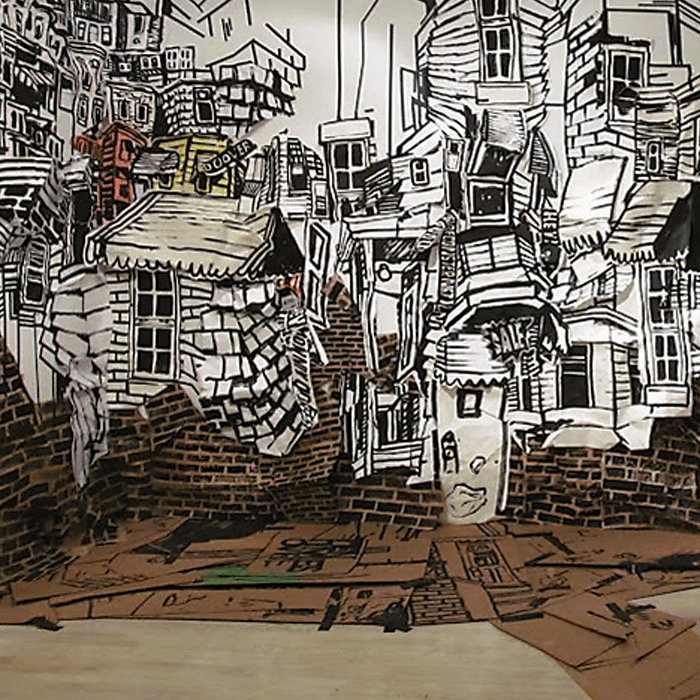 Hot
Artist
AMANDA BURNHAM
Burnham builds cities out of paper. The Towson University professor's sprawling installations — teetering cityscapes of paint, ink, and paper — have been exhibited locally at Maryland Art Place, the Creative Alliance, and even the Towson Town Center mall. Burnham is currently working on RFP (i.e., request for proposal) a collaborative, community-based piece that addresses questions like, "What should the future hold for Baltimore?" Described by the artist as "a living artwork, in a constant state of flux," the ambitious piece will be unveiled at EMP Collective (307 W. Baltimore Street) in January.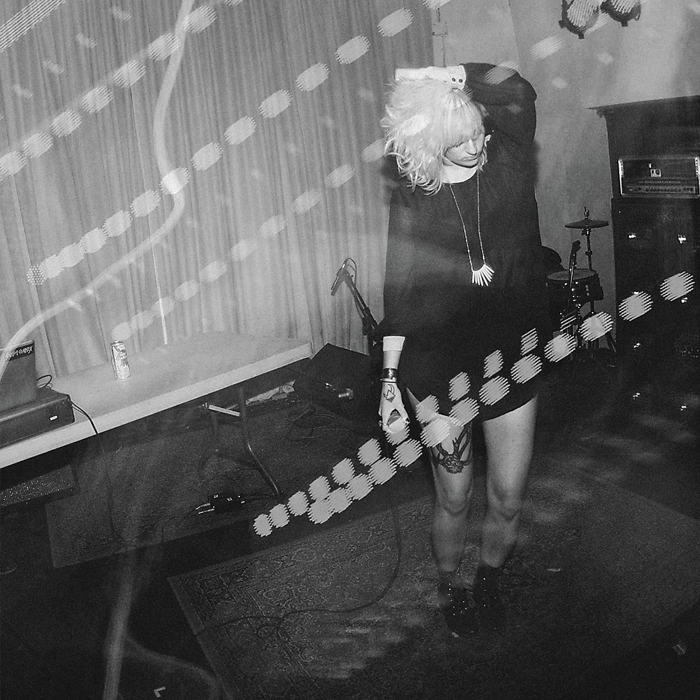 Hot
SINGER
JOSEPHINE OLIVIA HERBST
We first heard Herbst at the Ottobar with Softeyes, an unpretentious indie band that makes excellent use of her captivating vocal presence. But Blacksage, which pairs the singer with keyboardist Drew Scott, is even better. Herbst, backed by Scott's elastic bass and beats, shades Blacksage's dream-pop with noir-ish allure. She exudes mystery and suggests mayhem, a torch singer threatening combustion with each passing verse. You can catch Herbst at venues like The Crown and Metro Gallery and pick up Blacksage's EP, Sixtape, at The Sound Garden.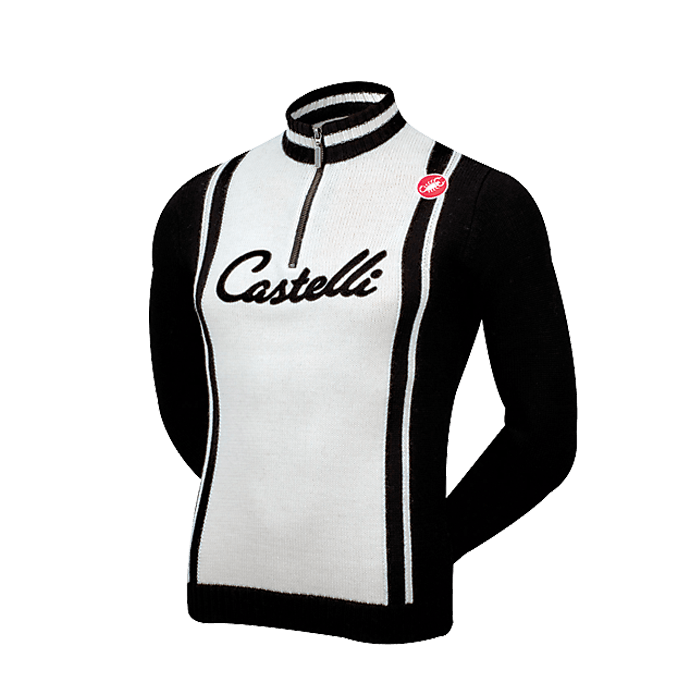 Hot
GEAR
CASTELLI
There's no more stylish mix of form and function than a classic wool cycling sweater from the Italian-based Castelli apparel company. The washable, 100-percent wool, fitted sweaters are perfect layered over a wicking, long-sleeve T-shirt, whether cycling Northern Baltimore County's hilly roads, hiking, or trail running. Check out Castelli's line of Mare W headbands, too, to keep those ears warm. Available at Performance Bicycle, two locations including 1991 E. Joppa Rd., Parkville, 410-882-7770.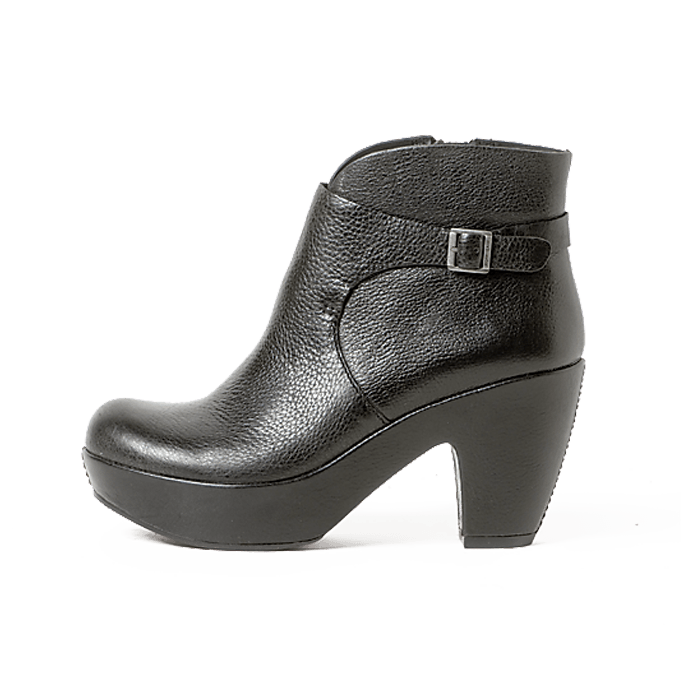 Hot
Boots
PLATFORM STACKED HEEL
We love when we fall in love with that perfect boot (or bootie in this case) for the season that's fresh, stylish, and comfortable. With its super sleek design and detailing (like the slight dip at the front seam) and shock-absorbing cork platform, the Ramona bootie by Kork-Ease (a company known for retro-chic styles) just might be "the one." Kork-Ease Ramona boot ($234) at Poppy and Stella, 728 S. Broadway, 410-522-1970.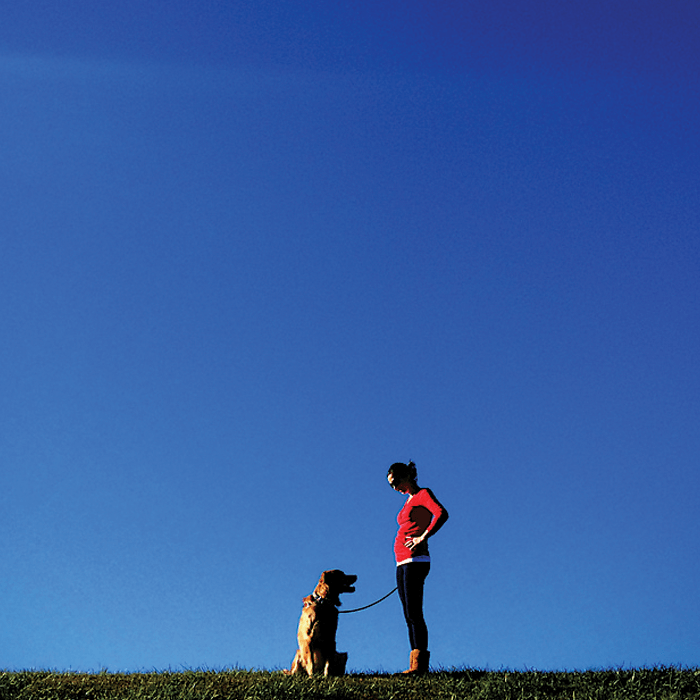 Hot
INSTAGRAM ACCOUNT
@PATRICKSMITHPHOTOS
We love the Instagram account of photographer Patrick Smith (who has contributed to Baltimore) because it combines all of our favorite things in life. There's his award-winning photojournalistic eye — we can't believe he shoots all of these with an iPhone! — in addition to his behind-the-scenes access to Orioles and Ravens games while he's on assignment for Getty. There's the fact that his account features tons of only-in-Baltimore moments like the toilet bowl races in Hampden or crabbing on the Chesapeake. And how could we forget his dog Pickles? She must be as tolerant as she is adorable.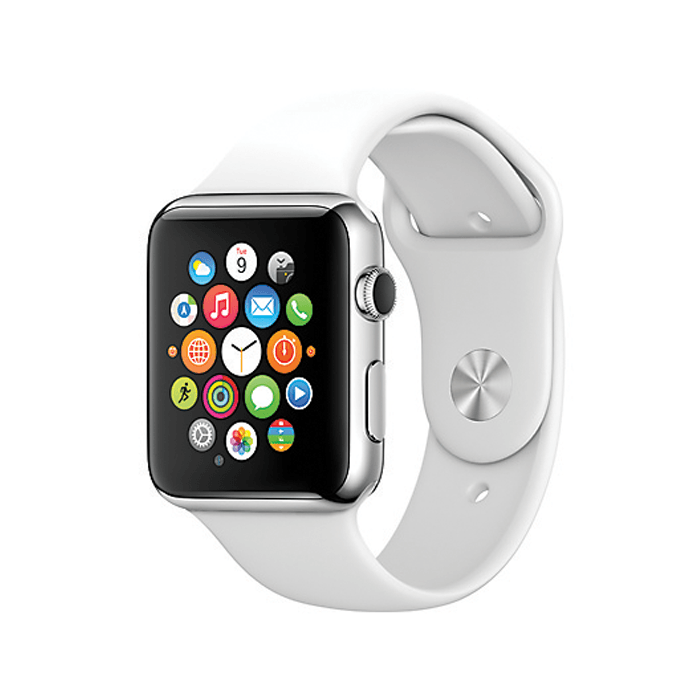 Hot
Gadget
APPLE WATCH
First, Apple helped eliminate the watch. (Who needs a watch when your phone tells time?) And now they're bringing it back—in a big way. Apple's new smartwatch is more than just a way to keep you on schedule; it basically runs your life, with features like GPS, messaging, e-mail, phone, and fitness tracker. It comes in two sizes (42 or 38 mm) and a variety of bands (like a bright sports band or a stainless-steel link bracelet). It was announced in September, but isn't due to come out until early 2015. Is it just us, or has time never crept by so slowly? apple.com/watch.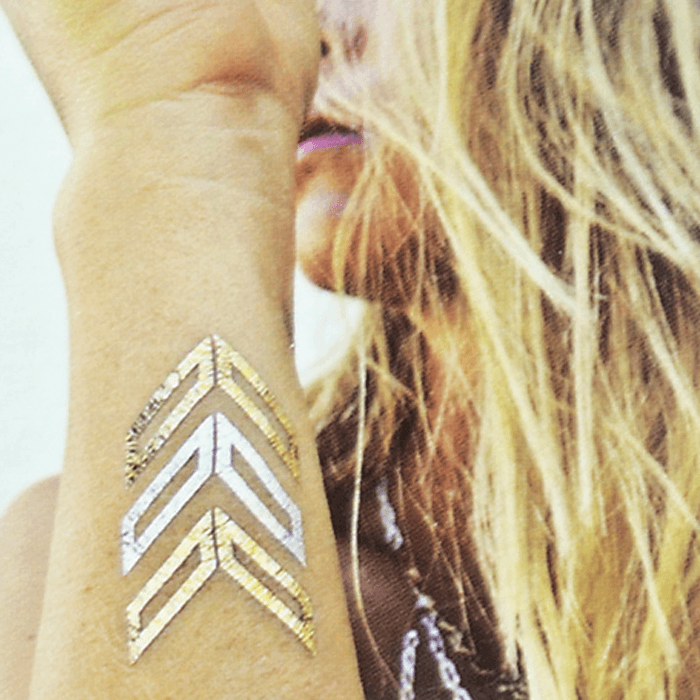 Hot
JEWELRY
FLASH TATTOOS
A temporary tattoo that's actually stylish? We were skeptics at first, too. But we're sold. On the scene since the summer (when more skin is exposed), shimmery flash tattoos have became this year's statement piece. For the winter months, we suggest putting them in smaller, exposed spots (think wrists or fingers). Not a fan of the look? That's the beauty of temporary. Dakota Flash Tattoos ($22) at South Moon Under, several locations, including 815 Aliceanna St., 410-685-7820.
Related Content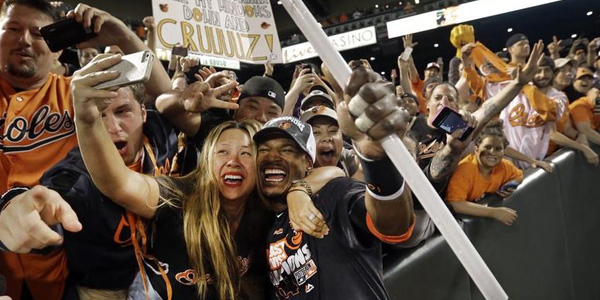 Top 10 Orioles Moments from 2014
From walk-offs to impossible catches, here are the keys to our incredible season.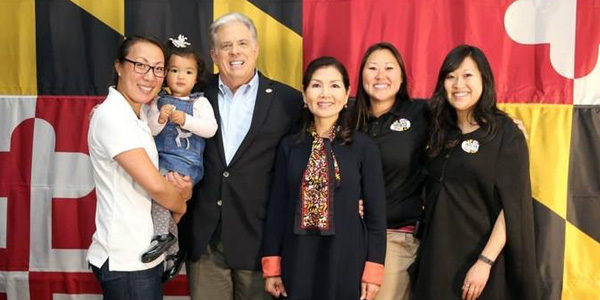 Who's Our New Governor?
From MICA to the NRA, here are some interesting things you may not know about Larry Hogan.