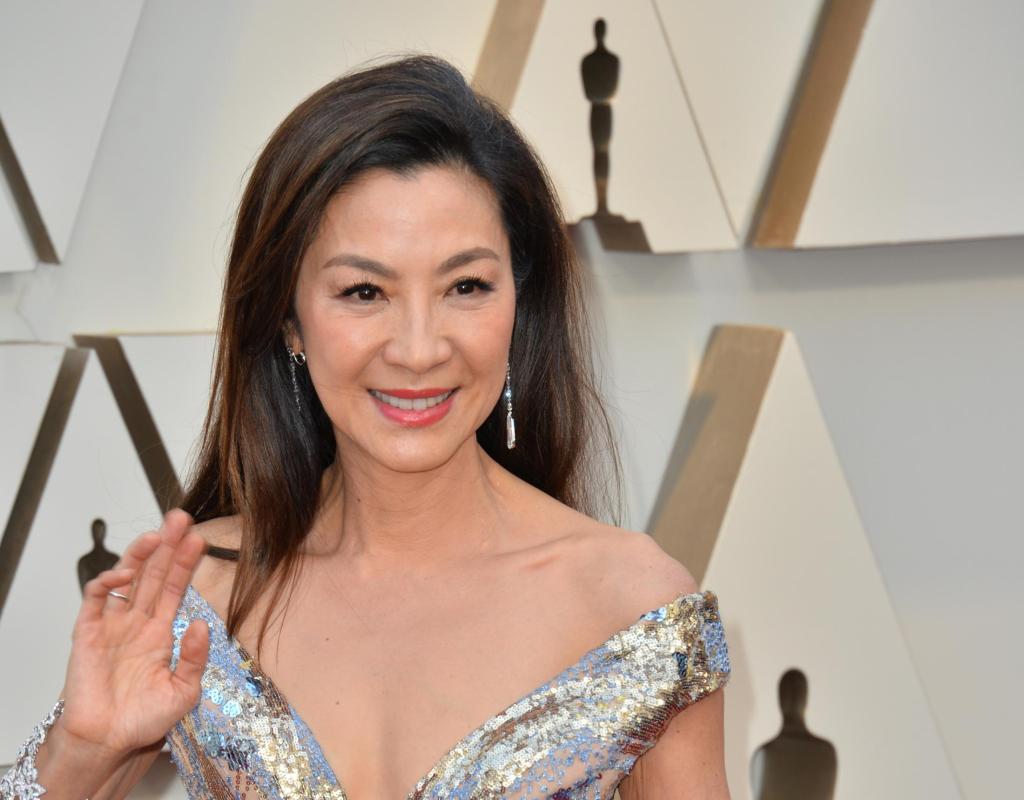 —Shutterstock
I asked some friends for their thoughts on last night's Oscar ceremony and the word I heard most often was, "boring."
Ha, you're damned if you do (have an eventual Best Actor winner slap a presenter) and you're damned if you don't (have a perfectly pleasant, at times heartwarming show with absolutely zero violence).
Of course, there's another reason the show may've felt boring to some: They included all the categories this year.
Last year, in an attempt to jazz up the show, they announced some of the technical and short awards at a pre-broadcast ceremony. (It's almost charming, in retrospect, that they thought the show needed jazzing up. Oh, how young we all were.) There was a predictable backlash to that decision and this year Documentary Short, Film Editing, Makeup and Hairstyling, Music (Original Score), Production Design, Short Film (Animated), Short Film (Live Action), and Sound were all back on the main stage.
I'm honestly of two minds about this—on the one hand, those who protested last year's omission were right. This is a celebration of movie making and the technical workers are as important to the film's overall success as those in front of the camera. On the other hand, this is one long show, that could benefit from some achievement in editing, if you know what I mean. It all comes down to this: who are the Oscars for at this point? Cinephiles or regular-shmegular filmgoers? Not to torture a metaphor, but it's a bind similar to the one the Republican party is in: Their base loves Donald Trump. So do they pander to their loyal base, or try to expand to a larger group of voters, and possibly alienate their base in the process? Man, I'm glad I'm not the one making the decision!
Anyway, this cinephile, for one, really enjoyed the show, even if almost none of my favorites ultimately won. (I pretty much nailed my predictions, though).
Let's break it all down, shall we?
THE HOST
Grade: B+
The days of Billy Crystal's elaborate production numbers—where he opened with a Broadway-style number or was expertly edited into all of the Best Picture nominees—are seemingly over. If anything, the show did a kind of half-hearted nod to that by having host Jimmy Kimmel briefly appear in a Top Gun fighter jet and then parachute onto the Dolby Theatre stage. He then did a perfectly respectable monologue, with a few great quips ("L. Ron Hubba Hubba"—about Tom Cruise's shirtless volleyball scene in Top Gun: Maverick—cracked me up) and a kind of comforting professionalism. Yes, he made a few inevitable Will Smith jokes—"please put your hands together and keep them to yourself"—but he didn't overdo it. The thing about Jimmy Kimmel—he has an almost preternatural confidence. That's his secret power, even more than his quick wit. When a joke doesn't land, he just moves onto the next one. No harm, no foul. Some comedians get completely derailed when they feel like they're bombing. But, of course, he didn't bomb. He got lots of well-earned chuckles—but few belly laughs.
THE FASHION
Grade: B
When the biggest fashion moment of the night was Lady Gaga on stage in a black tee-shirt and ripped jeans ("Who are you wearing?" "Fruit of the Loom")—you know it wasn't a great night for couture.
There were some highlights—Cara Delevingne's cherry red dress was pure glamour, eventual Best Actress winner Michelle Yeoh was a dream in white fringed Dior, a very pregnant Rihanna somehow managed to be the coolest person in the room in leather and mesh, Malala stunned in a hooded sequin gown, Danai Gurira wore a super chic Jason Wu dress with dramatic sky-high hair, and Jessica Chastain brought Jessica Rabbit realness in Gucci—but most of the looks were pretty safe.
Once again, "Boob Tape" might very well be Time magazine's person of the year—as the girls were propped up and defiantly defying gravity on many of the gowns (Janelle Monae, Eva Longoria, Hunter Schafer, Ashley Graham, et al).
The men deviated from the boring black tuxedo norm, with mixed results. I actually loved Harry Shum Jr. in an East-meets-West sashed tux. But, as I said on Twitter, Riz Ahmed somehow managed to invent a whole new kind of collar on his tux—comically oversized and mud brown with pink edges—that I wasn't really feeling. Maybe the people of the future will understand it.
THE PRODUCTION
Grade: B+
Everything went off smoothly and more or less without a hitch. (Or "without Hitch," as Kimmel joked, a reference to the Will Smith hit.) The only thing keeping this score from being an A is the fact that they kept cutting off people who were about to speak. I suspect that winners were instructed to only have one voice at the podium, but come on! This is a once in a lifetime moment for these people. Let them thank their mothers!
Pro tip: Next time, instead of just handing the microphone to your colleague, make a big deal about it, emcee style.
"And now—one, two—stepping up to the mic, it's the smoothest of the smooth, the flyest of the fly, the man who could make you hear a pin drop in the forest—it's sound designer Mark Weingarten!"
THE PRESENTERS
Grade: B
One of my favorite jokes of the night actually came from Hugh Grant, who reminded everyone to moisturize—like his co-presenter and Four Weddings and a Funeral co-star Andie MacDowell—lest you will end up, "basically a scrotum" like him.
Harrison Ford was a bit stiff, as usual, when presenting Best Picture, but seeing him get bear hugged and kissed by his old Indiana Jones co-star Ke Huy Quan was heartwarming AF.
Poor Elizabeth Banks tripped on her way to the mic, got joined by a a dude in a bear suit, and seemed to have a cold. ("Elizabeth Banks just gave Cocaine Bear COVID," I tweeted.) Not her best night, but hey, her hit film will pay for lots of cold medicine!
Speaking of animals, Jimmy Kimmel brought out an ACTUAL "support donkey"—and claimed it was Jenny from The Banshees of Inisherin. We later found out it was an imposter donkey. It will be a while before I'm able to trust again.
THE PERFORMERS
Grade: B
I thought Gaga's decidedly ungimmicky performance of "Hold My Hand" was actually, well, gimmicky, a cosplay of realness. But lord knows the woman can perform and sing. Sofia Carson's talk-singing performance of "Applause"—"ladies and gentlemen, 14-time Oscar nominee Diane Warren!"—was a little Vegas-y for my taste. David Byrne performing "This is a Life" with Everything Everywhere All At Once star (and Oscar nominee) Stephanie Hsu, replete with hot dog fingers and racoon overlords, was as quirky and loopy as the film. After her massive Super Bowl performance, Rihanna showed that she can go the stripped down route in her moving performance of "Lift Me Up." But the performance of the night was clearly the spirited, thumping, Bollywood-tastic "Naatu Naatu"—a true "banger," as presenter Deepika Paduke aptly described it.
THE SPEECHES
Grade: A
These speeches really hit me in the feels. I mean, from the loveable Ke Huy Quan shouting, "Mom, I just won an Oscar!" and proclaiming that he was "the American dream," to Jamie Lee Curtis looking up to the heavens at her parents and saying, "We just won an Oscar" to Brandon Fraser breaking down in tears as he recounted his long and unlikely journey to Oscar—these things were emotional. I loved that "Naatu Naatu" composer MM Keeravani sang his acceptance speech. (I'm sure his kids were mortified. Fear not, he was adorable.) And I loved Women Talking writer/director Sarah Polley's sly dig at the lack of female representation among the Best Picture and Best Director ranks, when she said, "I want to thank the Academy for not being mortally offended by the words 'women' and 'talking' put so close together like that." Booyah!
But I do think that 60-year-old Michelle Yeoh, the first Asian woman to win Best Actress (and only the second woman of color), gave the speech of the night.
"For all the little boys and girls who look like me, this is a beacon of hope and possibilities. . .And ladies, don't let anybody tell you you are ever past your prime!"
THE WINNERS
Grade: B+
I've made it pretty clear that Everything Everyone All At Once wasn't my favorite—I liked it, I didn't luuuurve it—but I'm not mad about all its wins. It's a genuinely original, exuberant, and weird work of art. When I saw it, I knew it was destined for cult status, but never in a million years did I think it would dominate the Oscars with seven wins. It's impossible to not be happy for its success—or the success of any of last night's acting winners, all wonderful people, great talents, and historic winners in their own rights. I will now console myself by cradling my DVD copy of Tár.