Your Go-To Guide For the 2018 Fall Arts Season
Don't miss these fall arts events in film, literature, art, theater, music, and more.
As the dog days of summer give way to the crisp winds of fall, Baltimore's art season kicks into full gear. Come September, theater seasons launch, galleries host their biggest shows, and an abundance of art-centric colleges and universities—including the renowned Maryland Institute College of Art and Peabody Conservatory—means a swelling of cultural and educational activities. Here, we round up our recommended events to catch from now through the end of 2018.
Kubrick 90: A Would-Be Birthday Retrospective
Through Dec. 2018. Parkway Theatre, 5 W. North Ave.
In honor of what would be Stanley Kubrick's 90th birthday, the Parkway will screen a retrospective of work by the celebrated filmmaker, semi-chronologically, including classics such as Lolita, A Clockwork Orange, The Shining, Dr. Strangelove, Eyes Wide Shut, and 2001: A Space Odyssey. Each film will play twice throughout the festival, and many will be presented on 35mm.
Baltimore Comedy Festival
Aug. 29-Sept. 3. Motor House, 120 W. North Ave.
More than 100 comedians from around the U.S. will be in town for the second Baltimore Comedy Festival, where Motor House will serve as headquarters and a performance venue for this five-day, citywide event.
The Institute of Visionary History and the Archives of the Deep Now
Sept.-Dec. The Peale Center, 225 Holliday St.
With the historical Peale Center as its backdrop, Submersive Productions will present its latest theatrical experience, featuring a different production each month. It will culminate with a December shadow performance themed around a 1980s movie set in pre-World War II Germany.
The Thing is Close
Aug. 31-Sept. 29. School 33 Art Center, 1427 Light St.
Cindy Cheng and Jackie Milad will present work in a two-person exhibit that examines identity and home. Cheng creates sculptural installations that reference the interior of her parents' house in Hong Kong, with meditations on the importance of particular objects within the space. Milad's work on paper explores ethnic backgrounds through actual and invented symbols associated with her Egyptian and Honduran heritage
Baltimore Taxidermy Open
Sept. 6. The Walters Art Museum, 600 N. Charles St.
The Walters Art Museum's Chamber of Wonders houses treasures from around the world, among them taxidermied birds, beasts, and reptiles. But only during this annual event does the museum play host to an array of contemporary taxidermy artists (the term "taxidermy" is used loosely in this context) alongside these antique ones for a pop-up exhibit and taxidermy competition.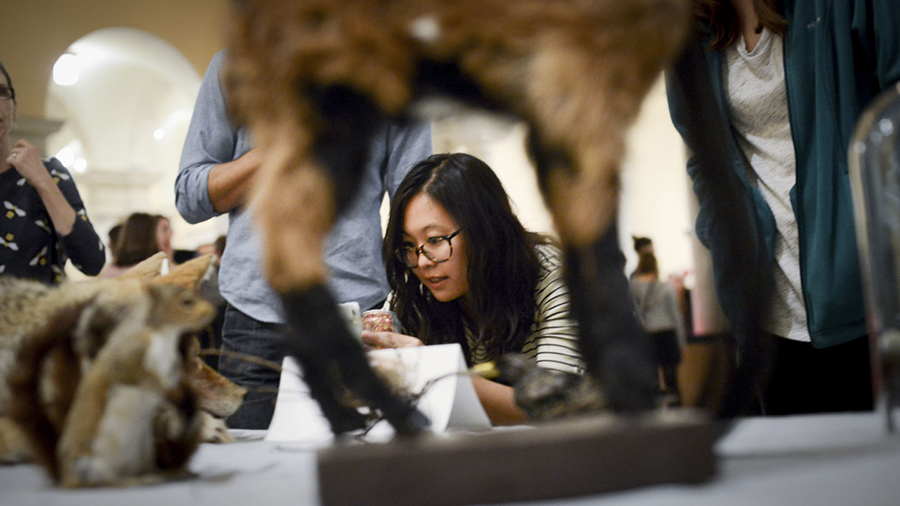 DOS-à-DOS
Sept. 7-30. Hamilton Gallery, 5502 Harford Rd.
Baltimore artists L. Nef'fahtiti Partlow-Myrick and Jenny O'Grady, who met as students in the Creative Writing and Publishing Arts master's program at the University of Baltimore, exhibit a collection of their art books, made from a variety of materials both traditional and unorthodox. The show's title references a bookbinding technique that ties together two text blocks with a shared spine—that spine being the MFA program in this context.
Survival Bias
Sept. 8-29. Current Space, 421 N. Howard St.
This two-person exhibition of sculptures, wall works, and video by Brittany De Nigris and Adam Milner investigates what defines the immediate present and how things are often an accumulation of past subjects, places, and times. The show's title is based on the term "survivorship bias," which describes how our history is shaped, in part, by the artifacts that survive.
Putin On Ice (That Isn't The Real Title of This Show)
Sept. 12-Oct. 7. Single Carrot Theatre, 2600 N. Howard St.
A mix of fable, melodrama, and theater, the satirical Putin on Ice elevates the man to myth, from dictator to deity, in a collaboration between theater companies Single Carrot and The ACME Corporation.
Balancing Act: Paintings, Drawings, Collages. Works by Joseph Paul Cassar
Sept. 12-Oct. 20, artist talk from 4-6 p.m. Oct. 13. Y:ART Gallery, 3402 Gough St.
Art historian, author, and artist Joseph Paul Cassar will show recent drawings in ink and pastel, paper cutouts, collage, and acrylic on canvas.
Repurposed with Purpose: Meaning in the Materials of Making
Sept. 20-Nov. 10. Maryland Art Place, 218 W. Saratoga St.
This large group exhibit, curated by former Baltimore Museum of Art director Doreen Bolger, nudges viewers to look deeper into pieces and think about the materials used and why, what statement they make, and whether they are a reflection of the artist's personal story or have a broader significance.
Lovelight Yoga and Arts Festival
Sept. 21-24. Pearlstone Conference & Retreat Center, 5425 Mount Gilead Road, Reisterstown.
Music, art installations, and lots of yoga and meditation will be held in a serene, natural setting at the annual Lovelight Festival in Reisterstown, featuring Krishna Das and Rising Appalachia, among others, plus more than 40 classes and workshops.
Mark Bradford: Tomorrow is Another Day
Sept. 23, 2018-March 3, 2019. Opening Celebration, 1-5 p.m. Sept. 23. Baltimore Museum of Art, 10 Art Museum Dr.
This major exhibition by renowned contemporary artist Mark Bradford will bring together work he showed at the 2017 Venice Biennale and a new site-specific installation. The Los Angeles-based artist explores themes from his personal life, black identity, Greek mythology, and the universe through mixed-media works, abstract paintings, and video.
Fades and Fellowship Barbershop Stories
Sept. 28. Motor House, 120 W. North Ave.
Baltimore-based theater troupe Fades & Fellowship brings black barbershop culture to the stage. Not only does the cast of actual barbers perform the conversations and stories—true and embellished—as overheard in barbershops, but they finish the show by giving a few lucky audience members haircuts onstage.
High Zero
Sept. 28-29. Theatre Project, 45 W Preston St.
Experimental music in all its glory will be performed during this two-day festival by musicians who will expand your definition of music and instruments. Performers include Wendel Patrick, Ada Pinkston, Neil Feather (who plays invented instruments), Carrie Fucile (who plays objects and cassettes), Orlando Johnson (who plays found objects), and several others.
Baltimore Book Festival
11 a.m.-7 p.m. Sept. 28-30. Baltimore Inner Harbor.
The annual Baltimore Book Festival along the Inner Harbor is a free, three-day celebration of the written and spoken word, featuring presses from indie to university and every genre imaginable. Hundreds of authors will participate in readings, talks, book signings, panels, and workshops, and more than 100 exhibitors and booksellers will line the Inner Harbor Promenade, from the Inner Harbor Amphitheater to Rash Field. Highlights this year: authors A.J. Jacobs, April Ryan, Bill Whitaker, Jonathan Abrams, Carol Anderson, D. Watkins, Nic Stone, Tim Junkin, and Wayétu Moore, plus numerous stages and tented areas, including Tablers Tent, Charm City Comic Pavilion, CityLit Stage, Food for Thought Stage, Ivy Bookshop Stage, Literary Salon, Maryland Romance Writers' Stage, Red Emma's Radical Books Pavilion, Science Fiction & Fantasy Writers of America Stage, and a music stage.
Chinese Snuff Bottles
Sept. 30-Dec. 9. The Walters Art Museum, 600 N. Charles St.
Chinese snuff bottles—historically used to hold a medicinal blend of tobacco, spices, and herbs and worn around the neck—were not only intriguing and practical pieces but also intricate works of art. The Walters will exhibit nearly 250 snuff bottles made from stone, glass, porcelain, ivory, lacquer, enamel, and precious metals. The show coincides with the 50th annual Convention of the International Chinese Snuff Bottle Society, which will be held in Baltimore in October.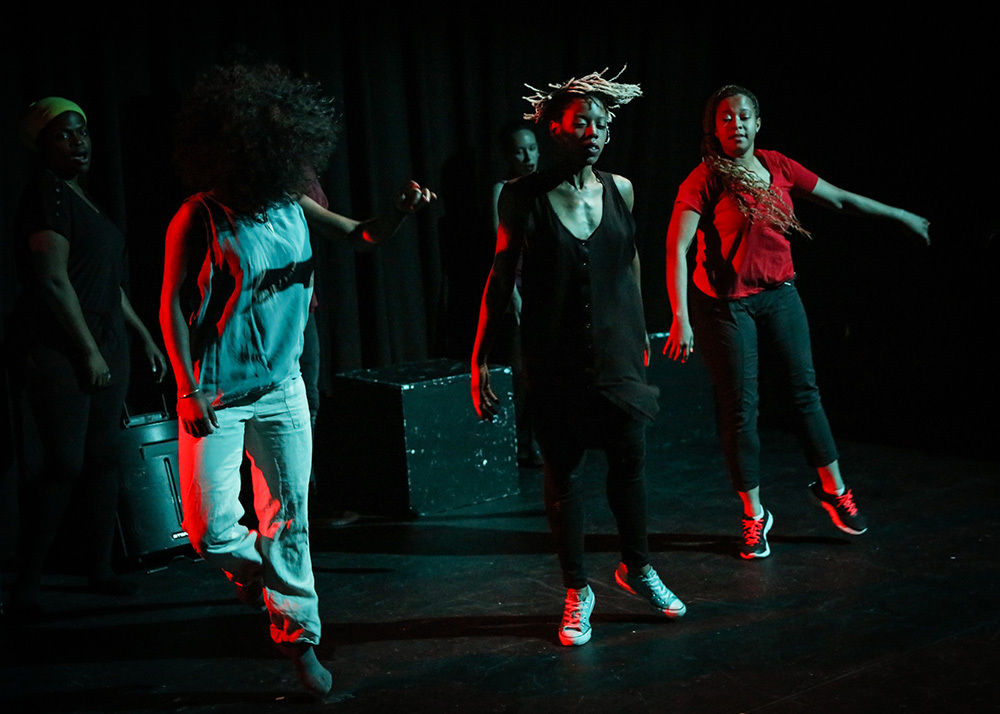 Afro Punk Ballet
Oct. 4-6. The Peale Museum, 225 Holliday St.
This sci-fi, futuristic ballet opera is the second in a trilogy produced by Afro House. As the story goes, mad scientist Levi created a second sun that is drying up the lands and bringing the nation's inhabitants to near extinction. His descendants are left with his mess to clean up.
Parenting: An Art Without a Manual
Oct. 6, 2018-Sept. 1, 2019. American Visionary Art Museum, 800 Key Hwy.
AVAM's next annual mega-exhibit is a meditation on the art of parenting—from cultural wisdom to scientific breakthroughs in cognitive and behavioral research. Work by three dozen artists will incorporate a wide spectrum of media and styles, such as Allen Christian's life-sized torso sculptures of Mother, Father, and Child made from antique piano parts; Leon Borensztein's black-and-white photos documenting his daughter, who was born legally blind; and a group of women who sewed their fathers' old ties into hexagonal assemblages and provided six-word stories to accompany them.
John Waters: Indecent Exposure
Oct. 7, 2018-Jan. 6, 2019. Opening Celebration, 1-5 p.m. Oct. 7; Artist Conversation with John Waters and Senior Curator Kristen Hileman, 6 p.m. Nov. 1. Baltimore Museum of Art, 10 Art Museum Dr.
Enter the wonderfully absurd world of John Waters in this retrospective exhibition of photos, video clips, early films, photocopied drawings, and sculpture from the legendary Baltimore filmmaker. The artist's penchant for black humor is evidenced in the more than 160 pieces he has made since the early 1990s that criticize, dramatize, and exploit popular culture and celebrate the LGBTQ and other marginalized communities.
Open Studio Tour
10 a.m.-6 p.m. Oct. 13-14. Assorted venues citywide.
More than 100 artists open their studio doors across the city for this two-day, self-guided tour, where visitors can watch the artists in their element and talk with them about their work.
A Charmed Life
Oct. 13-Nov. 24. Creative Alliance, 3134 Eastern Ave.
This retrospective of more than 130 photographs will span Jim Burger's 30-plus years as a photojournalist with The Baltimore Sun and City Paper. Burger will present an illustrated talk of his life's work from 7:30-8:30 p.m. on Nov. 8 to coincide with the exhibit.
Leonard Bernstein's Mass
7:30 p.m. Oct. 26. New Psalmist Baptist Church, 6020 Marian Dr.
This massive theatrical spectacle, conducted by Baltimore Symphony Orchestra director Marin Alsop, will feature hundreds of Baltimore performers—Peabody Conservatory instrumentalists, singers, and dancers; Preparatory students including members of the Peabody Children's Chorus; and others from the community including the Morgan State University Choir and students from the Baltimore School for the Arts. The show is loosely based on a Catholic Mass and uses song and dance to raise questions about faith.
Charm City Fringe Festival
Nov. 1-11. Various venues in the Bromo Arts District.
Experimental theater and performance art will be highlighted in this 11-day festival that brings performers from across the continent to Baltimore for more than 90 performances in theater, comedy, dance, crankies, film, and more.
Romare Bearden: Vision and Activism
Nov. 10, 2018-March 3, 2019. Reginald F. Lewis Museum, 830 E. Pratt St.
Romare Bearden is considered one of the most important and influential artists of the 20th century. As an artist, educator, scholar, writer, songwriter, and social activist, he examined race through his work: paintings, editorial cartoons in the Baltimore Afro-American newspaper, collages, and other artwork. More than 50 of his pieces will be displayed at this major exhibition.
A Wonder in My Soul
Nov. 29-Dec. 26. Baltimore Center Stage, 700 N. Calvert St.
Set in a Baltimore beauty shop, this story of friendship and community confronts the issues of gentrification and crime as its co-owners decide whether or not to move the shop.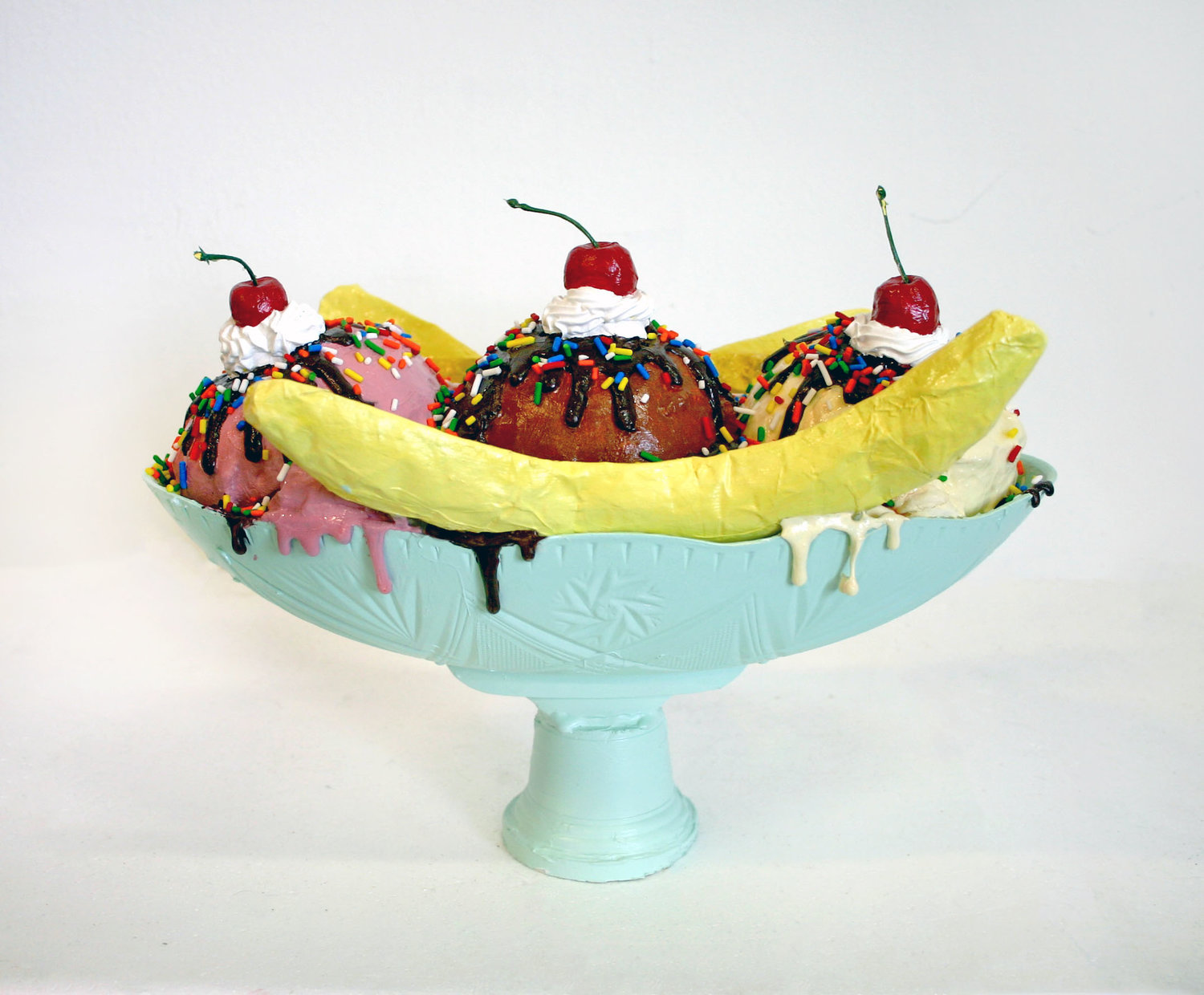 Violinist Joshua Bell
8 p.m. Nov. 30, 3 p.m. Dec. 2. Joseph Meyerhoff Symphony Hall, 1212 Cathedral St.
Joshua Bell, one of the most celebrated violinists of his era, with appearances on The Tonight Show and Amazon's Mozart in the Jungle, will perform Dvorák's romantic Violin Concerto under the baton of Romanian conductor Cristian Măcelaru.
Alice Gadzinski
Dec. 7, 2018-Jan. 12, 2019. Creative Alliance, 3134 Eastern Ave.
Baltimore sculptor Alice Gadzinski was a resident artist at the Creative Alliance when she passed away earlier this year from cancer. In honor of her creative spirit, the art center is hosting an exhibit of work she made at the Creative Alliance, as well as never-before-seen pieces.
Black Nativity
Dec. 7-30. Motor House, 120 W. North Ave.
Langston Hughes' Black Nativity, a musical originally performed Off-Broadway in 1961, is a retelling of the Nativity story with an entirely black cast. The show, presented in Baltimore by ArtsCentric, includes Hughes' poetry as well as traditional Christmas carols sung gospel-style.