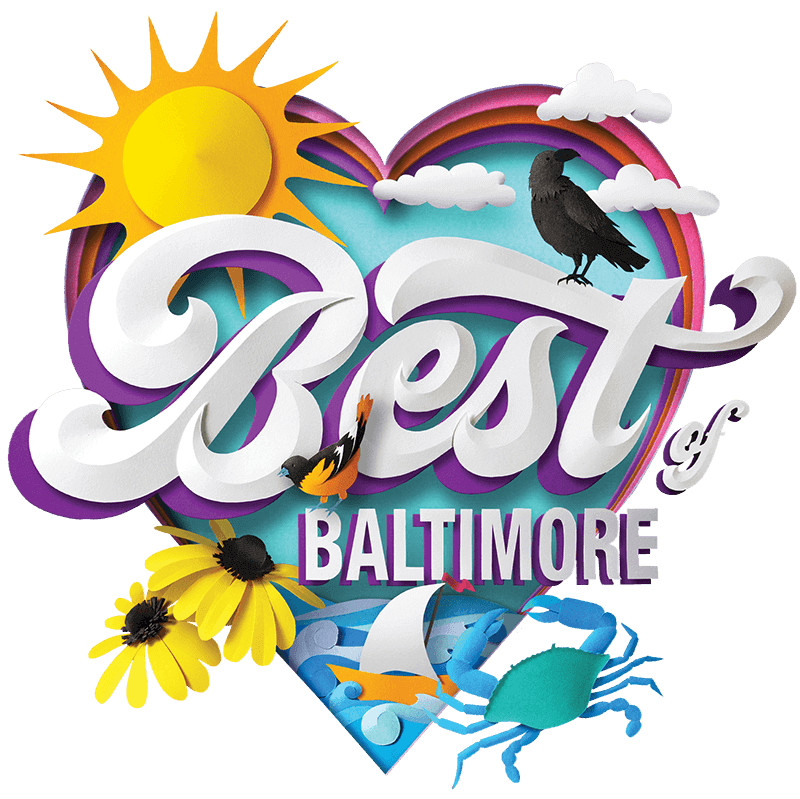 Best of Baltimore
Best of Baltimore 2020
Our annual roundup of the tops in dining, arts, service, media, and more.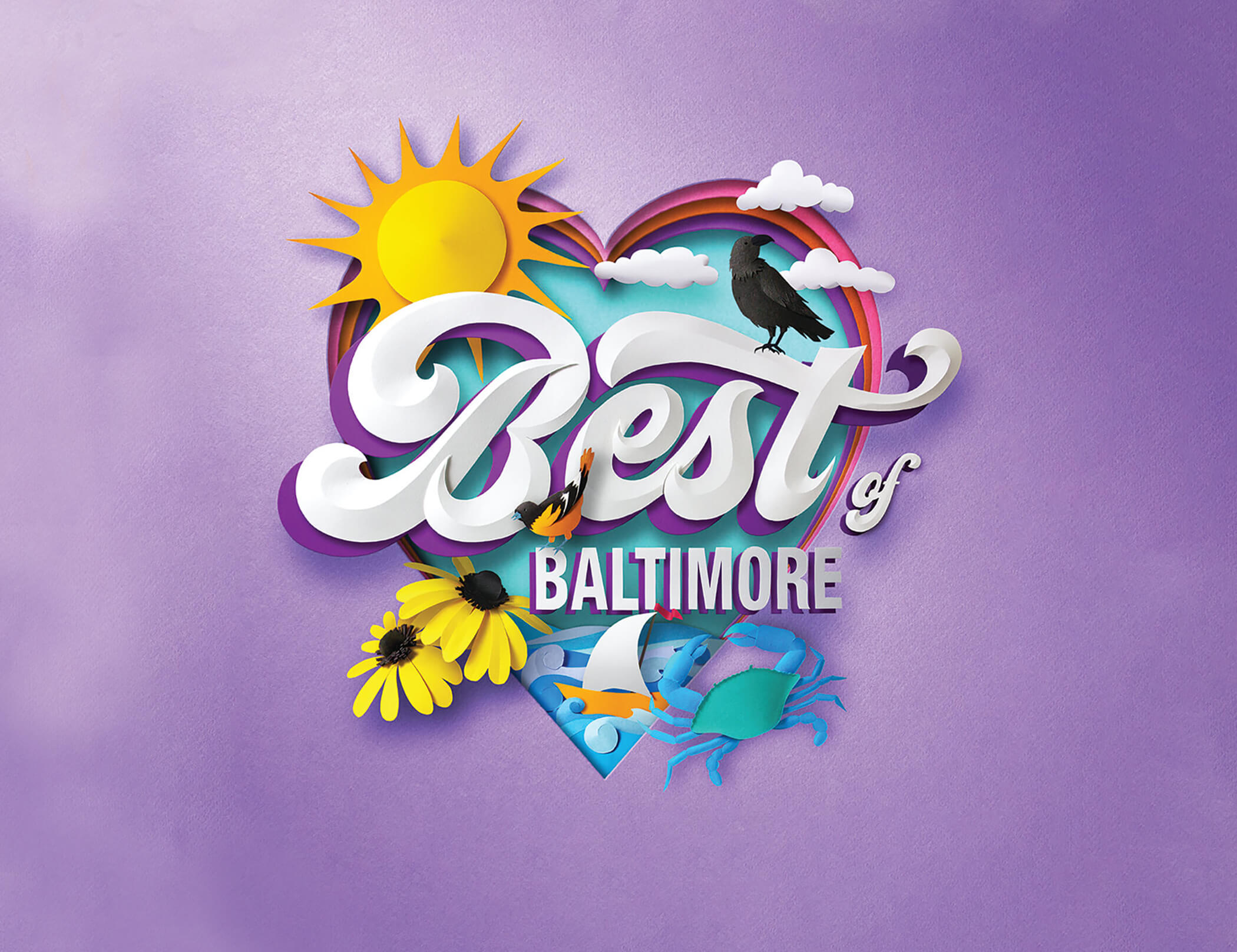 Written by Ron Cassie, Lauren Cohen, Ken Iglehart, Jane Marion, and Lydia Woolever with Alanah Nichole Davis, Janelle Erlichman Diamond, Ashley Glenn, and Rachel Hinch
Photography by Schaun Champion, Kate Grewal, Christopher Myers, Sean Scheidt, Scott Suchman, Shan Wallace, and Micah E. Wood
Is it just us or has 2020 been the longest year ever? Look, we're all for living in interesting times but maybe not this interesting. That said, we're carrying on, finding ways to spend time with family and friends (whether in person or virtually), making meaningful connections, and, when we can, supporting the local businesses that mean so much to the fabric of our community. Things will, undoubtedly, look a lot different when we emerge from this COVID cocoon. Which is all the more reason why we're honored to celebrate the people and places that make Baltimore so wonderful today.
Join us to celebrate our 2020 Best of Baltimore winners in a special video presentation. Our Editor-in-Chief Max Weiss gives you an all-access pass to the September issue and exclusively reveals how we determined the best of the best.
Presented by: Horseshoe Casino Baltimore Produced by: Black Oak Visuals
---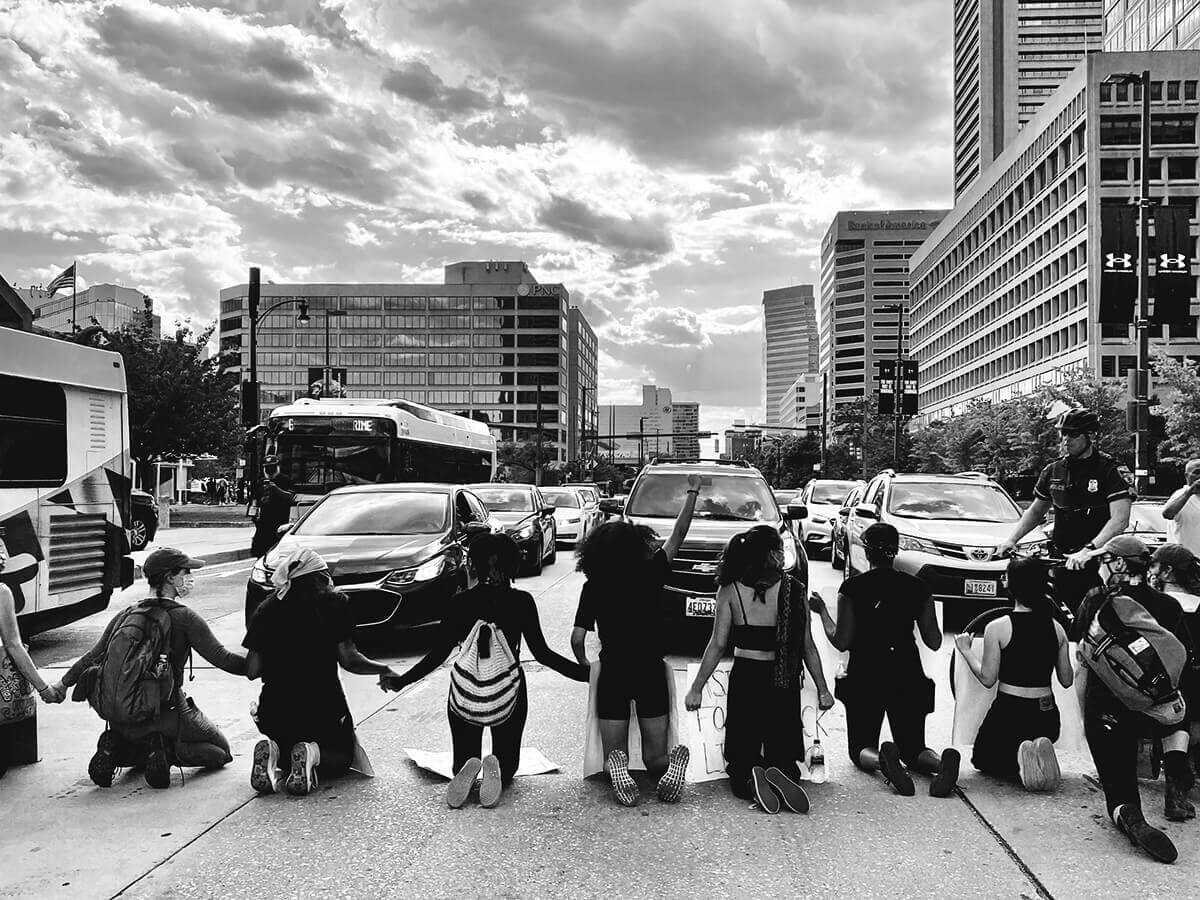 PHOTOGRAPHY BY PHILIP MURIEL
CITY
Baltimore
BALTIMORE HAS REALLY taken it on the chin lately. We lost our beloved Elijah Cummings in late 2019. Our mayor, Catherine Pugh, was removed and convicted of conspiracy and tax evasion. And we continued to fight an uphill battle against gun violence. But then, two crises hit the country, and showed the world what we were made of. First, COVID-19—and the city and its famous hospitals stepped up: saving lives, tracking data, studying vaccines, making PPE, and simply helping each other. Then came the death of Minneapolis's George Floyd at the hands of police. Suddenly, all eyes were on us. People outside of Baltimore knew what happened in the wake of Freddie Gray's death—or at least they thought they did. They remember broken windows and fiery clashes with law enforcement. People in Baltimore remember a social and cultural awakening—an emergence of new, young leadership, and a fortified love of community that never went away. If there was one thing we learned from the Uprising, it was that we know how to take care of each other here. And so, that's exactly what we did this summer. All over the city, peaceful and powerful protests were held. Citizens of Baltimore, from all walks of life, locked arms and marched and chanted together in the name of justice and equality. It was like the spirit of Cummings was with us, guiding us toward a better way. The Baltimore way.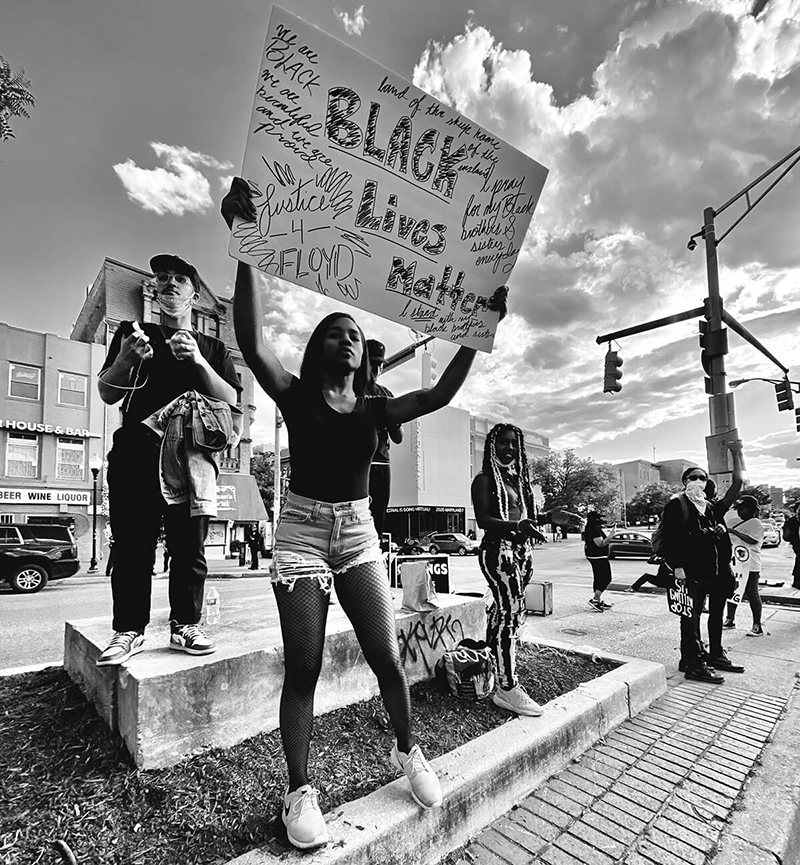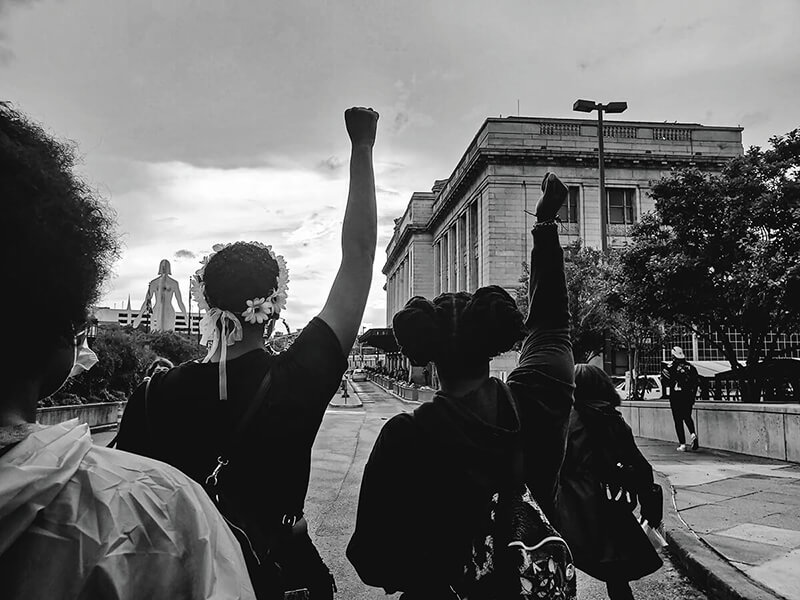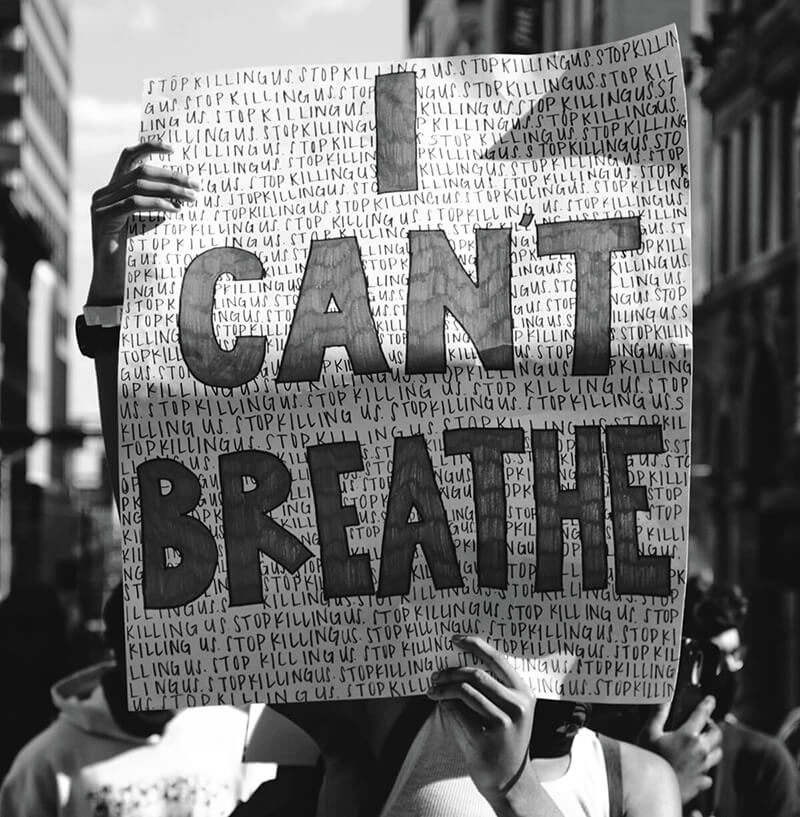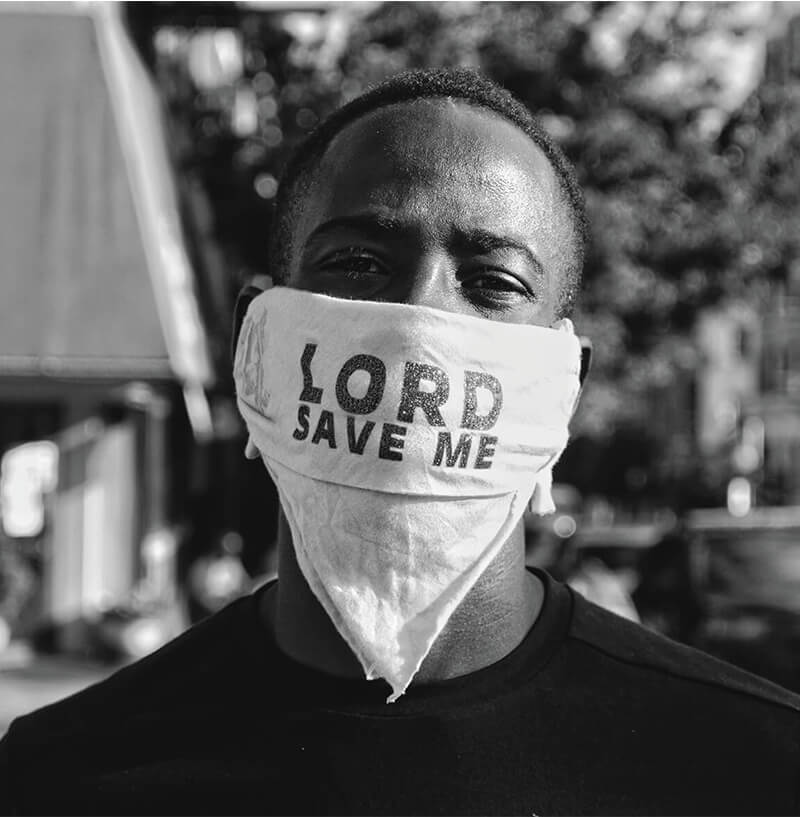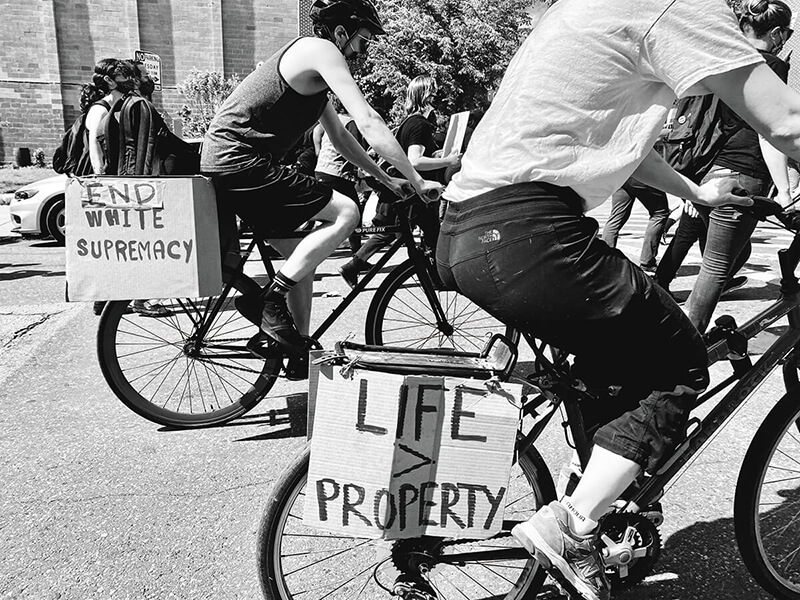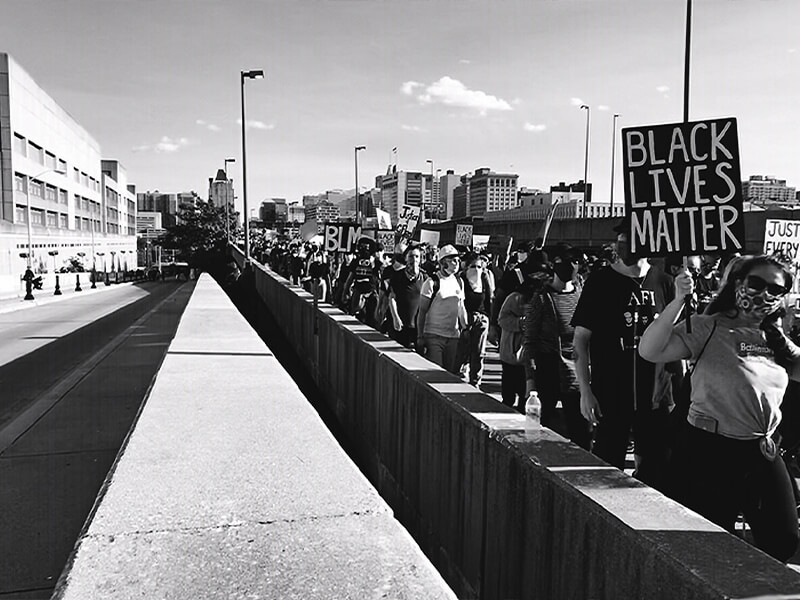 PHOTOGRAPHY (CLOCKWISE FROM TOP) BY PHILIP MURIEL, SHAE MCCOY, MATTHEW PASLEY/ SHOTS ON ICE, SANAA ZOË JACKSON, PHILIP MURIEL, MATTHEW PASLEY/SHOTS ON ICE.
---
Arts
&

Culture
By Lydia Woolever with Alanah Nichole Davis & Janelle Erlichman Diamond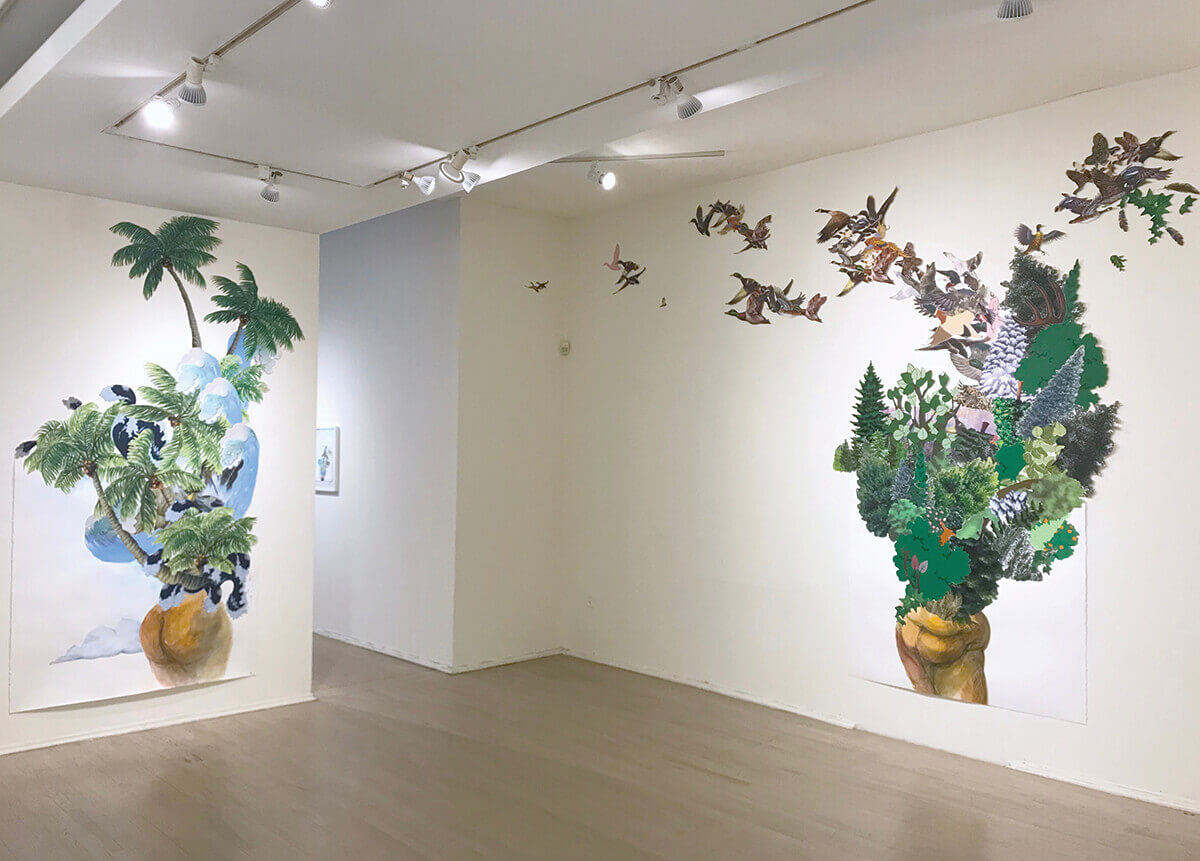 COURTESY OF ZOË CHARLTON / C. GRIMALDIS GALLERY
ARTIST
Zoë Charlton
In many ways, Baltimore-based artist Zoë Charlton is already a legend among us. The American University professor and Sindikit co-founder's large-scale collage works are a sight to behold, often converging Black female bodies with fragmented flora and fauna. An investigation into race, gender, and power, these captivating works burst forth with color, energy, and texture, conveying these naked curves as both a vessel for and connection to the natural world. Recently on display at the C. Grimaldis Gallery in Mt. Vernon, they're also now a permanent part of the prestigious Phillips Collection in Washington, D.C.
Arts District
PENNSYLVANIA AVENUE BLACK ARTS DISTRICT
Rich in cultural heritage, from the birthplace of legendary bandleader Cab Calloway to the home of iconic mid-century jazz clubs that hosted musicians like Billie Holiday and Louis Armstrong, Pennsylvania Avenue was long overdue for the official Maryland arts and entertainment district designation it received in February. Led by artist-activist Lady Brion, the newly dubbed Black Arts District is already working to bolster present-day Black creatives through concerts, conversations, and art competitions, marking Penn Ave. as a crucial cultural attraction, then and now.
BOOK
HERE FOR IT: OR, HOW TO SAVE YOUR SOUL IN AMERICA BY R. ERIC THOMAS
While the concept of being an outsider looking in isn't revolutionary when it comes to personal essays, the way in which Baltimore writer R. Eric Thomas tackled the topic in this spring-released collection made it bright, fresh, relevant, and filled with the kinds of tales you continue to think about for weeks—not surprising for those who religiously follow his brilliant "Eric Reads the News" column on Elle.com. While salvation might still be on the way, Thomas's book sure did bring us belly laughs.
THE MIGHTY MUSIC SCENE
ALBUM
The Ballad of Omar by DDm
After years of making music magic, local rapper DDm emerged in late spring with his magnum opus, an homage to his native Baltimore City. Inspired in part by its title character from The Wire, this record offers an illuminating reflection on the often-overlooked Black queer male experience.
New ARTIST
Zadia
On her debut Vacants, this up-and-coming rap artist's freshman album packs a varsity wallop, with raspy vocals rolling over influences that range from reggae to jazz to contemporary R&B. Each song, like its city-wide concert tour, is a Baltimore love story.
MUSIC VIDEOS
Landis Expandis
We'd like to thank beloved dynamo Landis Expandis (and his band of alter-egos, Larry and Harry) for providing us a quarantine reprieve with infectious, playful music videos like "Back the Hale Up," "Sleep Schedule," "Hunka Down," and "Cats in the Way," creating a true visual soundtrack for these strange times.
SONG
"Become A Mountain" by Dan Deacon
At the beginning of 2020, who knew how much we'd so badly need Mystic Familiar, the meditative piece de resistance by electronic artist Dan Deacon, particularly this first track, a buoyant, imaginative anthem that inspires its listeners to seize the day.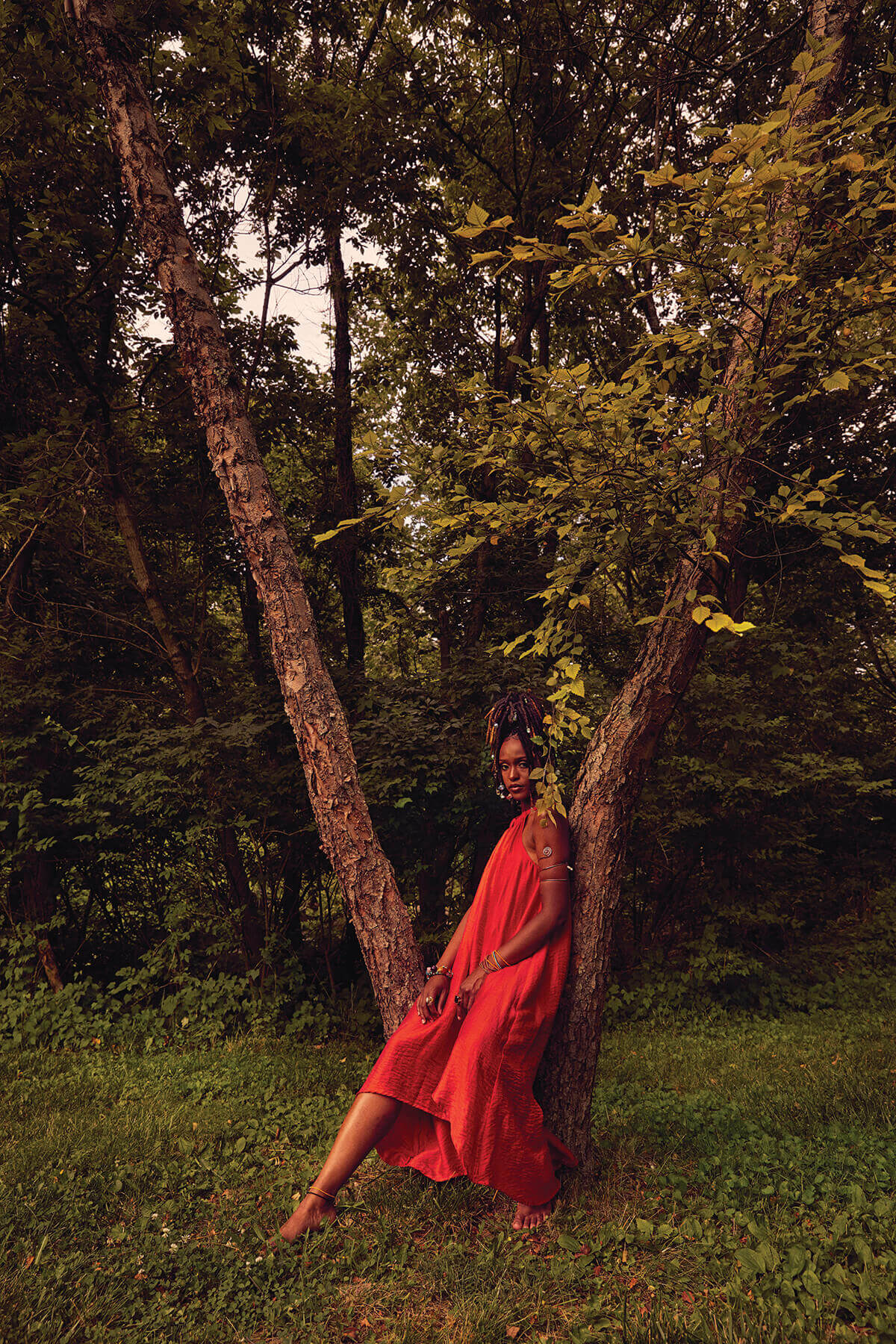 PHOTOGRAPHY BY SEAN SCHEIDT
Poet
Nia June
The indomitable voice of Nia June evokes the spirit of famed Black women writers and poets who came before her such as Toni Morrison and Nikki Giovanni. The Baltimore native grasps audiences with her ability to capture the essence of Black womanhood through live performances and "A Black Girls Country," her profound poem and its accompanying short film. June narrates the directorial debut, which depicts Black women in their multitudes–capturing them in love, in movement, and at home—creating a poetic ode to their own reflections.
Concert Series
SIDEWALK SERENADES
It seemed only fitting that this spring, in the unprecedented times of the coronavirus, the Creative Alliance quickly got, well, creative. Within a week of closing its doors due to statewide restrictions on social gatherings, the Highlandtown arts hub had launched this intimate outdoor concert series, where local musicians, from Caleb Stine to Brandon Woody, and later Eze Jackson and DDm, would perform songs from a social distance on porches, in front yards, and even out on the city streets. The concerts are a way to keep the arts alive and artists employed in these uncertain times with a bootstraps approach that's truly Baltimore.
Photography
SCHAUN CHAMPION
Black men and women are depicted in a tender light through the camera lens of photographer (and Baltimore contributor) Schaun Champion and her entrancing portrait series, "A Black Bouquet." The vibrant, eclectic floral elements serve only as an adornment to Champion's already stunning subjects and adventurous artistic eye. We don't see depictions of Black people in nature enough, and these serene shots, full of movement and emotion, create a much-needed visual escape from the nation's current civic unrest.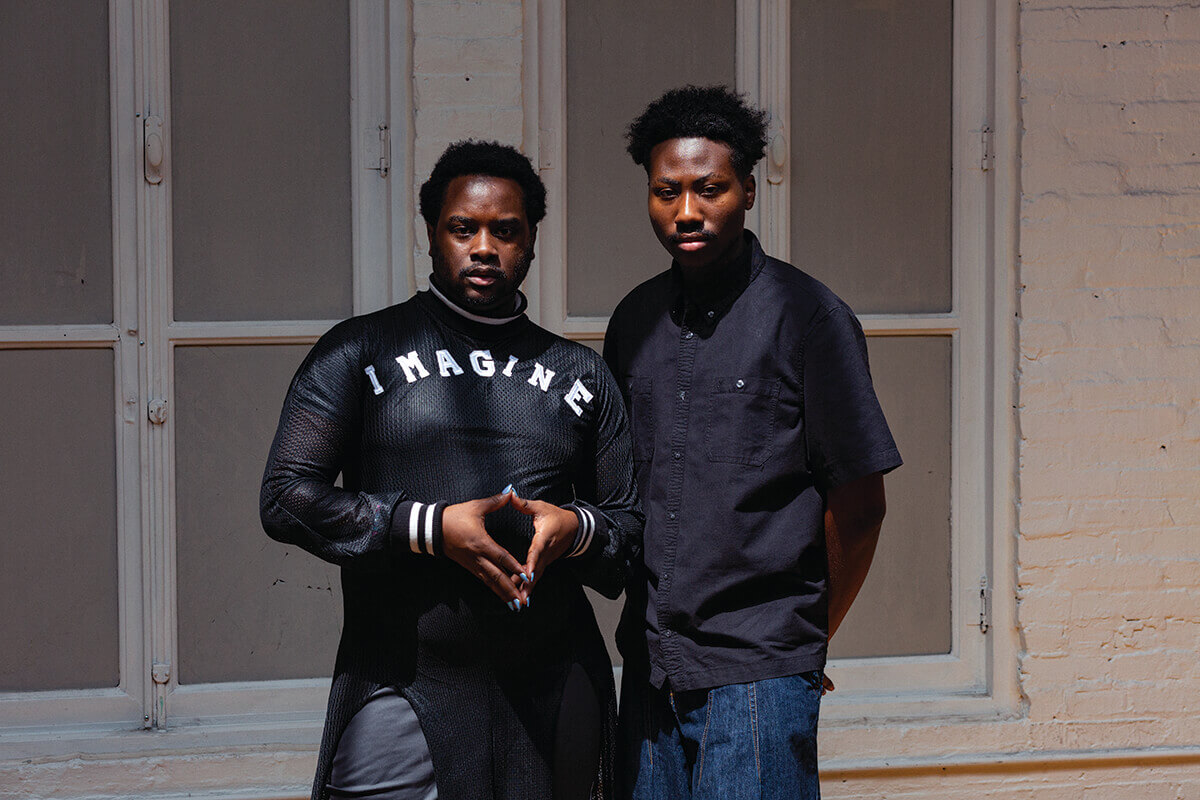 PHOTOGRAPHY BY MICAH E. WOOD
PLATFORM
As They Lay
If you're wondering what the future of the art world might look like, search no further than As They Lay. Launched by local artist Abdu Ali last fall and co-organized by MICA grad Karryl Eugene, the groundbreaking project is a sort of nomadic art gallery, with multi-disciplinary events and exhibitions taking place at various venues across the city, as well as in the virtual realm. Defying mainstream institutions, they're providing a platform for underrepresented Black, queer, and woman artists, and creating space for deeper discussions on identity, community, and liberation.
Spoken Word
KONDWANI FIDEL
This summer, seasoned spoken-word artist Kondwani Fidel released This Mud Was Made For Us—a 9-track poetry EP and sultry, soul-baring open letter about growing up in East Baltimore, full of personal reflections, ruminative delivery, and rhythmic flows. Before quarantine, the local wordsmith performed its seventh track, "Love Is Not Enough," live at The Walters Art Museum, revealing his soft, intimate side before a sold-out auditorium. Be on the lookout for his third book, The Antiracist, due out this month.
Venue
AN DIE MUSIK
It was a hard blow to the local music scene when social gathering restrictions quickly limited crowds and then shuttered venues in an attempt to slow the spread of COVID-19. But the music never stopped at An Die Musik, the small gem of a stage in a Mt. Vernon townhome that draws world-class classical and jazz musicians from near and far. Throughout quarantine, owner Henry Wong maintained a stellar lineup of virtual live concerts to be viewed from the comforts of our own living rooms, including notable sets by local vibraphone virtuoso Warren Wolf and piano master Lafayette Gilchrist.
Virtual Programming
THE BMA SALON AND SCREENING ROOM
In the year of the pivot, kudos to the Baltimore Museum of Art for its inventive shift to digital platforms that have continued to engage audiences in artistic experiences outside the confines of its hallowed halls in the wake of COVID-19. In addition to giving us easy access to compelling paintings, photography, film, and more, the BMA Salon and Screening Room has supported local artists and galleries in especially trying times for arts communities everywhere.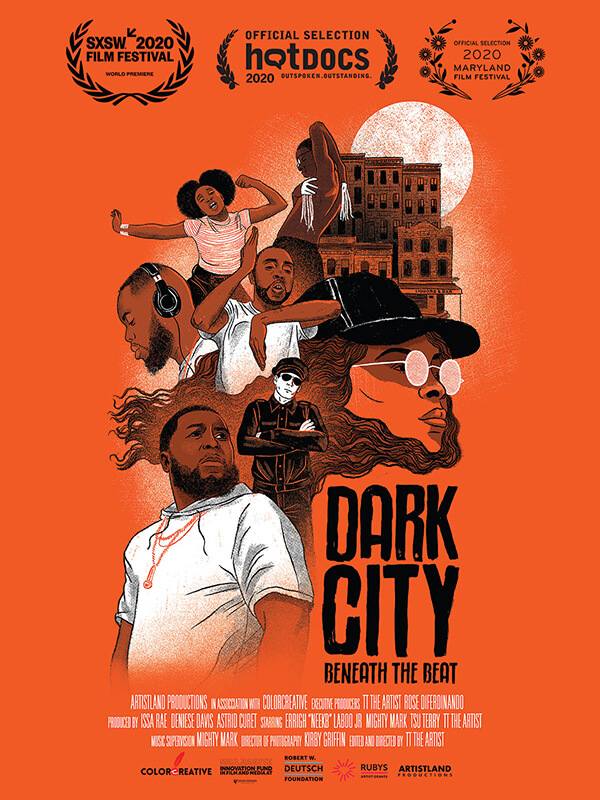 POSTER DESIGN BY THREE RING STUDIO
FILM
Dark City: Beneath The Beat
Move over, The Wire. Baltimore has a new cinematic masterpiece in this music documentary on the city's homegrown dance genre, Baltimore Club. After a COVID-postponed premiere at SXSW, TT The Artist's directorial debut fittingly launched this summer through the city's own virtual Maryland Film Festival. A one-of-a-kind audio and visual experience, the film captures the scene's first-class talent and ferocious energy, but best of all, the unflagging heartbeat of this town.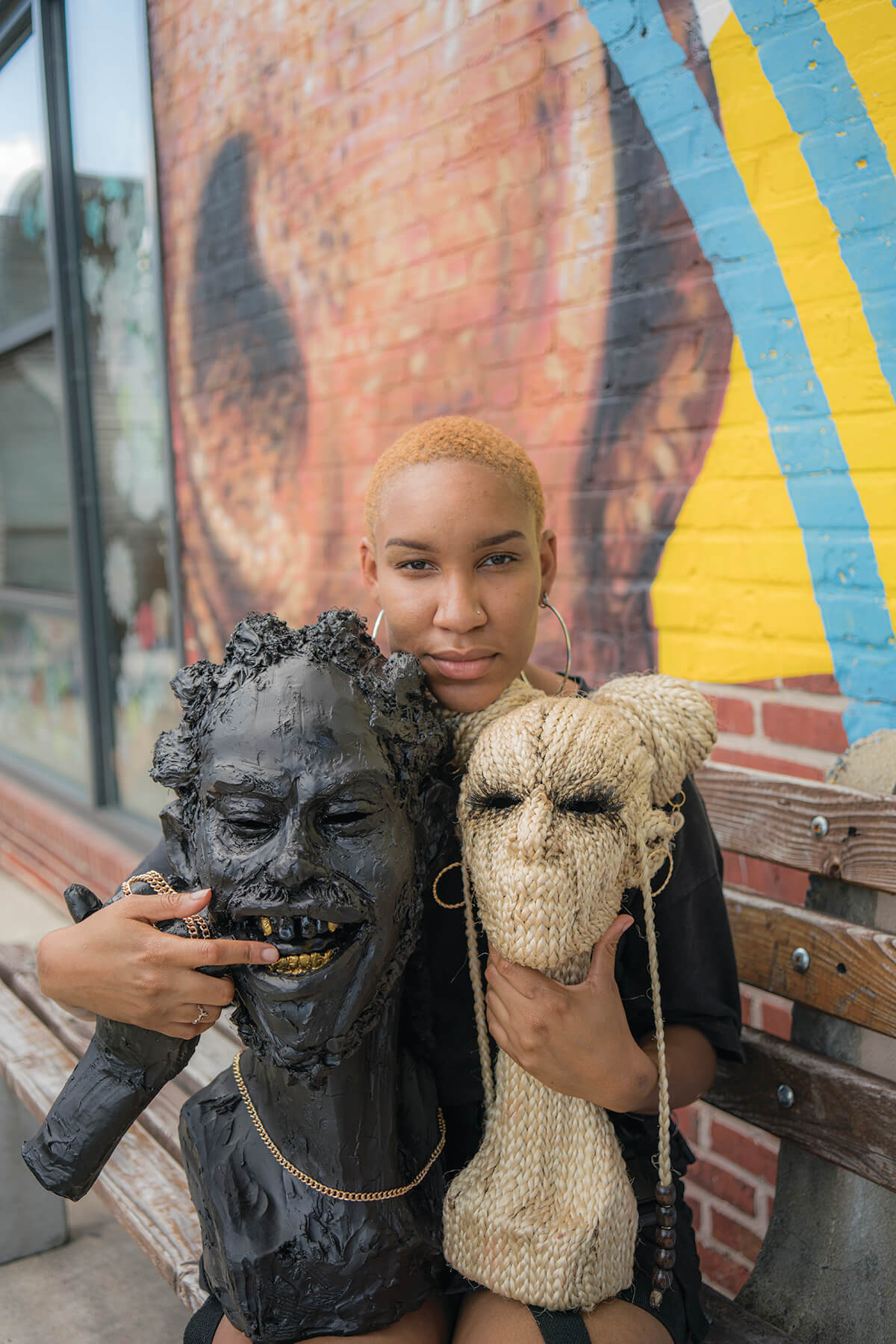 PHOTOGRAPHY BY SHAN WALLACE
SCULPTOR
Murjoni Merriweather
Get familiar with Murjoni Merriweather, a Silver Spring-born, Baltimore-based sculptor who is busting stereotypes through her striking, life-size sculptures, using clay to press firmly against European beauty standards by depicting Black faces with full lips, braided hair, and adornments like hoop earrings and gold teeth. The work of this Maryland Institute College of Art alum, Baker Artist Award winner, and Creative Alliance resident artist embodies the beautiful grit of Blackness.
---
By Jane Marion and Lauren Cohen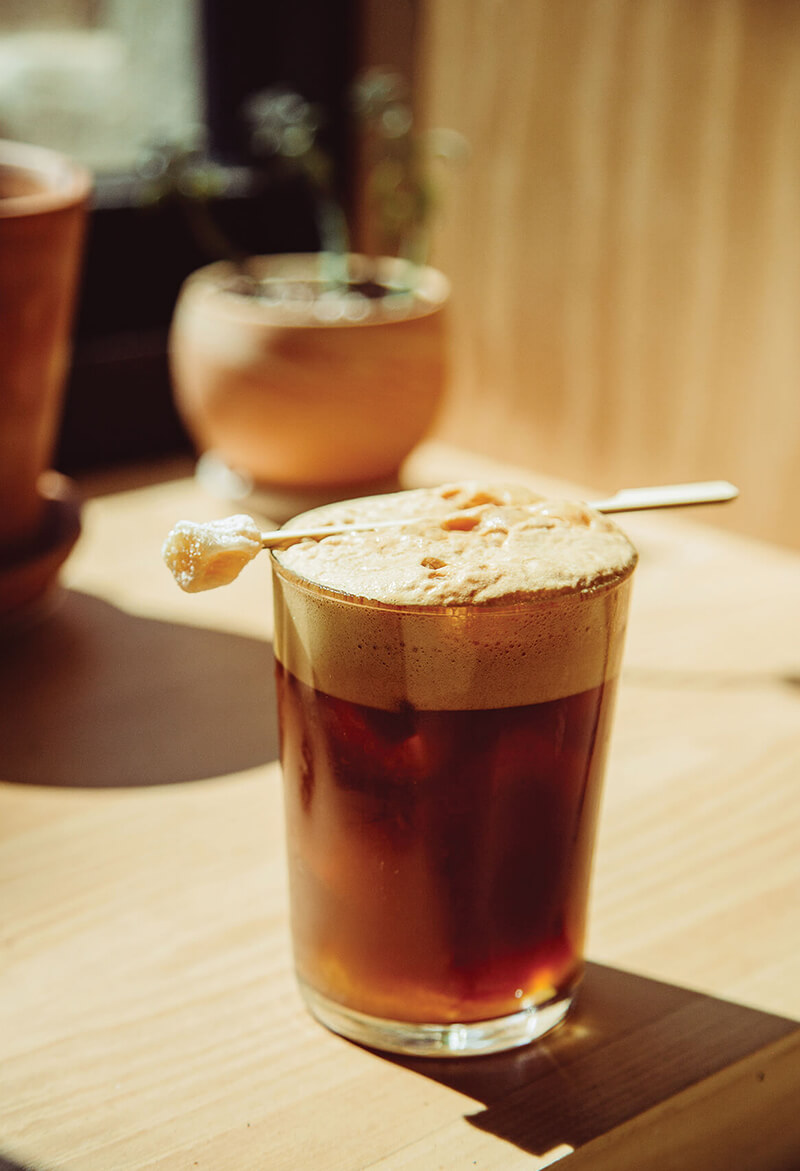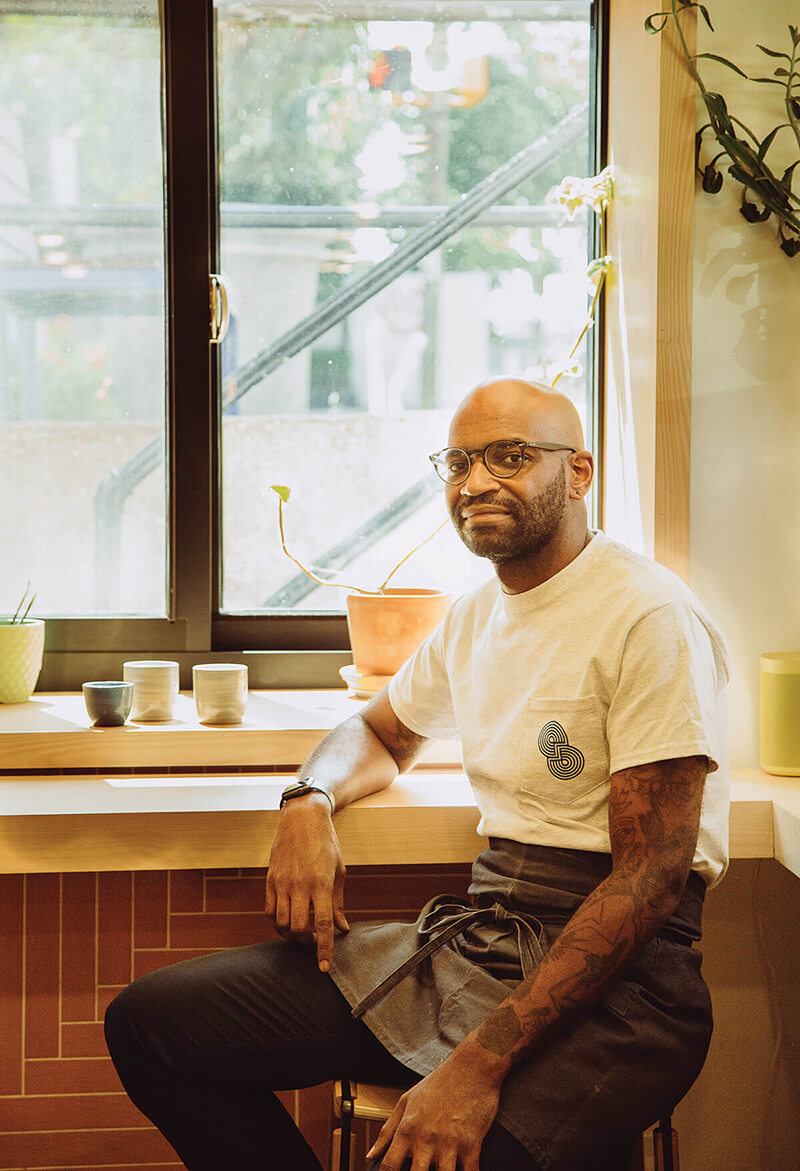 PHOTOGRAPHY BY SCHAUN CHAMPION
COFFEE SHOP
Sophomore Coffee
Every day it seems there's a new java-slinging spot in town for nitro cold brews or macchiatos. But at the micro-sized Socle complex's Sophomore, co-owned by former Clavel manager Kris Fulton, and his partner Ann Travers Fortune, we're crazy for the just plain Jane—or Joe, in this case—high-grade, smooth, yet impressively strong drip coffees and espresso. The shop is currently open only for carryout, but we look forward to the day we can sit over a cuppa in the intimate below-ground cafe.
COVID Crusader
REED FEEDS
Soon after the shutdown, the Ed Reed Foundation teamed up with Booker T. Washington Middle School to donate perishables from the school's food pantry. Thanks to dedicated volunteers like Nick Schauman and his crew from True Chesapeake Oyster Co., the food was distributed quickly. Better still, the group decided to keep the drives going on a weekly basis. Three months and thousands of brown bags full of donated groceries and rescued produce later, Reed Feeds had distributed 10,000 meals to the West Baltimore community.
Culinary Startup
CAJOU CREAMERY
Only a few months after moving to Northeast Baltimore in 2018, husband-and-wife duo Nicole Foster and Dwight Campbell began making their mark on the community by organizing the summer Market at Montebello. That same unifying energy has gone into growing their vegan ice cream business. With a focus on responsible sourcing (dairy-free flavors include baklava and horchata with vanilla and cinnamon) and a worker-owned cooperative model planned for a forthcoming storefront on Howard Row, it's clear this operation is about much more than just satisfying your sweet tooth.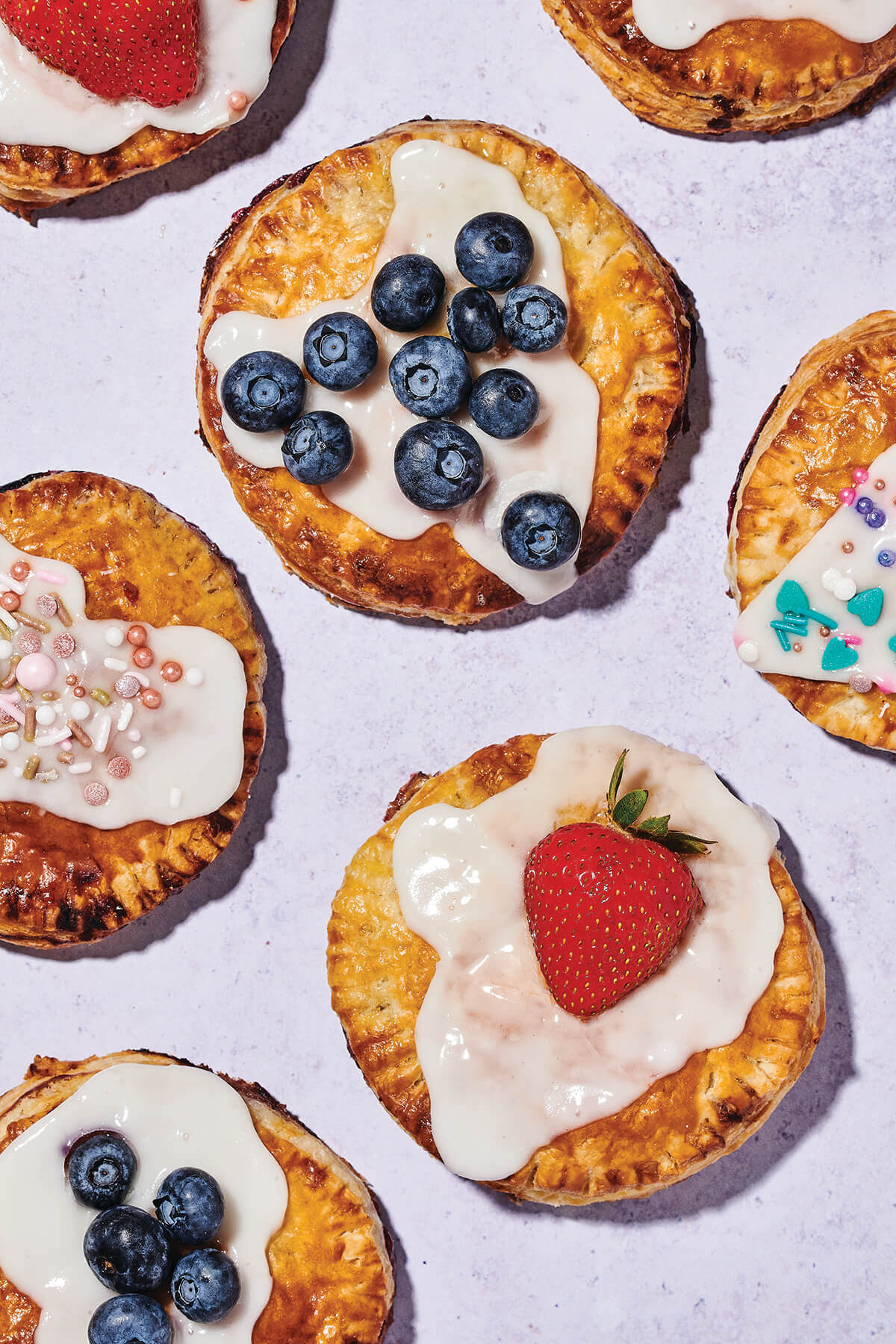 PHOTOGRAPHY BY KATE GREWAL
New Food Hall Stall
Crust By Mack
Not only does chef Amanda Mack prepare picture-perfect pastries, brownies, and handpies, but it's her care for the community—splitting tips with young entrepreneurs, donating proceeds to organizations that support Black creatives–that makes her business one to root for. Her stall inside Whitehall Market in Hampden has had wraparound lines since it opened this summer. Simply put: Mack's spirit shines through.
Empanadas
ANDINA
We're huge fans of Jose Victorio Alarcon and his wife Connie de Victorio's ceviche-centric Puerto 511, so we jumped for joy when the Peruvian couple opened up this low-key authentic empanada spot downtown. Go for the tradicional hot pockets stuffed with steak, caramelized onions, and olives or try the Asian-inspired chicken in sweet-and-sour sauce packed with pineapple, vegetables, fresh ginger, and fried rice. Ask for an extra order of the addictive chimichurri sauce. And finish with a delectable alfajore cookie filled with house-made dulce de leche.
Food Trend
PAY-IT-FORWARD
In these tough times, we love the pay-it-forward trend, which allows patrons to perform random acts of kindness by purchasing something for someone in need as they're rung at the register. A few of our favorites include Motzi Bread in Charles Village, where 100 percent of the proceeds for the "pay-it-forward loaves" go to charity (past recipients have included Baltimore Safe Haven, Baltimore Ceasefire, and Leaders of a Beautiful Struggle), Cocina Luchadoras in Fells Point, whose tacos have gone to unemployed industry workers during the COVID crisis, and Ekiben (Fells Point, Hampden), which offers a "Buy a Hero a Bun" program for hospital workers pitching in during the pandmeic.
You Can Take it With You
CARRYOUT ('BURBS)
Linwoods
While we are grateful to all restaurants offering carryout, Linwoods to-go game is first-rate. The blue-and-white bow tied to the brown bag, the carefully crafted note from Linwood and Ellen Dame (who stand on the sidewalk giving a warm wave as cars go by), and the expertly prepared New American food that never misses a beat all help us feel more connected in these awfully isolating times.
CARRYOUT (CITY)
Orto
This nouvelle Italian spot in Station North pivoted to preparing fantastic family meals during the pandemic. The buttermilk chicken Parm and house-made rigatoni, plus garlic knots, a Caesar salad, and dessert of the day make us realize how much we miss restaurant-quality cooking.
COCKTAILS TO-GO
Mr. Nice Guy Cocktails
Inspired by recently loosened liquor laws, this Canton spot gets creative with its bottled drinks that guests can assemble at home. To wit: A vodka and aperol-based cocktail comes with a mini bottle of bubbly and dehydrated citrus so you can garnish like a professional.
CURBSIDE CONCEPT WE LOVE
To-Go Windows
We love the convenience and quickness of the to-go window trend that's on display all around town, from The Charmery in Federal Hill to The Corner Pantry in Mt. Washington. In this age of COVID, it's an excellent alternative to sit-down service.
Instagram Live
Dave and Tonya Thomas's MODERN SOUL FOOD CONVERSATIONS
The best speaker series engage you and make you feel like you're eavesdropping on an intimate conversation between friends. Such is the case with restaurateurs Dave and Tonya Thomas's new weekly series, Modern Soul Conversations on Instagram Live. The Thomases, formerly of Ida B's Table, have an easy interview style that leads to illuminating and moving conversations with nationally known hospitality veterans from culinary historian Michael Twitty to James Beard-nominated comfort food couple Gregory and Subrina Collier. Live on Tuesdays, it's become must-listen programming for foodies.
New Bar
DUTCH COURAGE
Of all the gin joints in all the world, we're lucky this one landed in Old Goucher. Industry vets Brendan Dorr and Eric Fooy—who worked on the concept for nearly two years before debuting it inside a historic corner property full of vintage décor—showcase a 100-bottle gin collection with varieties from near and far. But the menu pleases all palates with beer, wine, and non-alcoholic drinks. Enjoy the cocktails on the courtyard, which is as bright and lovely as the botanical-based spirit itself.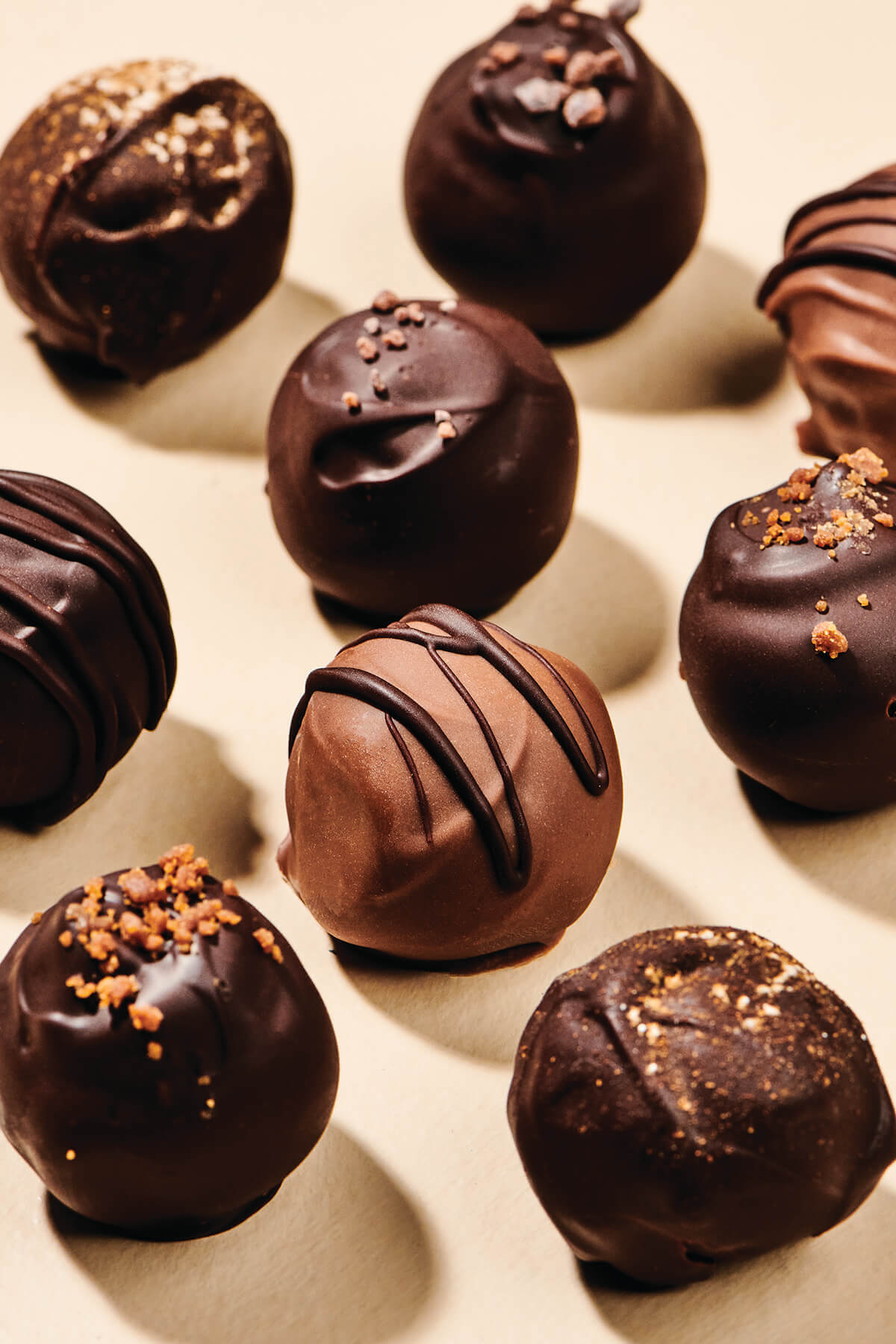 PHOTOGRAPHY BY KATE GREWAL
CANDY
The Velvet Chocolatier
This little jewel box in Stevenson sells superior handmade small-batch chocolate. Look for white chocolate bark studded with blueberries and pistachios or elegant European-style truffles infused with cinnamon and vanilla cream or even–don't judge–cacao-dipped potato chips. These confections created by Ruthie Carliner, a former Certified Public Accountant turned chocolatier, reminds us that the best candy-making is a true art form. Buy a box (lavishly wrapped in velvet, as the name implies) for your sweetheart—or as an act of self-love.
Sesame Noodles
RED PEPPER
We hate to break the news to you, but you've been sesame-noodling wrong. You think you know what they taste like, right? A spaghetti-type noodle with a thick, gloopy, vaguely peanut-buttery sauce. Wrong! The sesame noodles at Red Pepper in Towson are a whole new ball game. The house-made noodles are toothsome, but not heavy. The sauce is light–and tastes of actual sesame, plus soy sauce, chili oil, and garlic. So this is what all the fuss is about.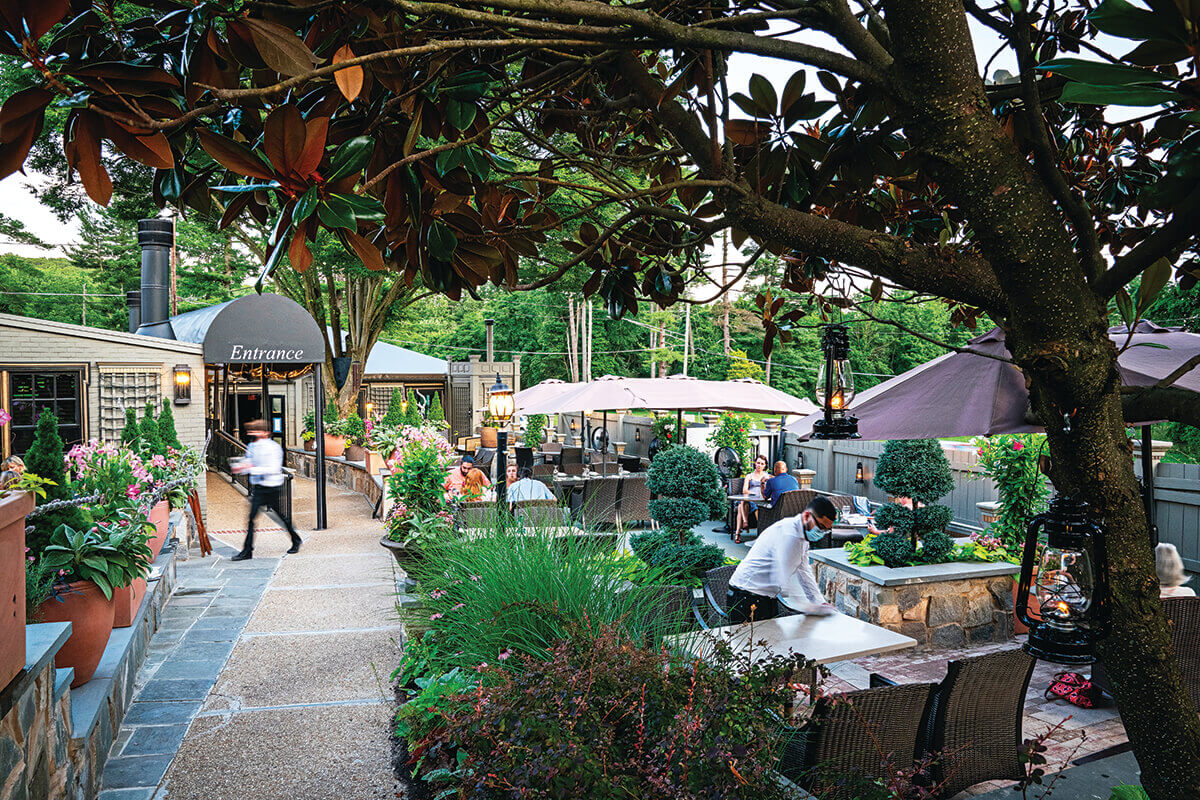 PHOTOGRAPHY BY SCOTT SUCHMAN
ALFRESCO DINING
Peerce's
With the future of outdoor dining still a bit uncertain, we're here to tell you that the lush patio at Peerce's–with its profusion of planters filled with lamb's ear, mandevilla, and pansies—is a visual delight and offers the very prettiest alfresco experience around. The fine-dining Indian restaurant, purchased by brothers Keir and Binda Singh of Ambassador restaurant fame, opened quietly late last summer, only to close due to the COVID crisis by spring. Amidst terra cotta pots and a graceful magnolia tree, in every way, it's in full bloom now.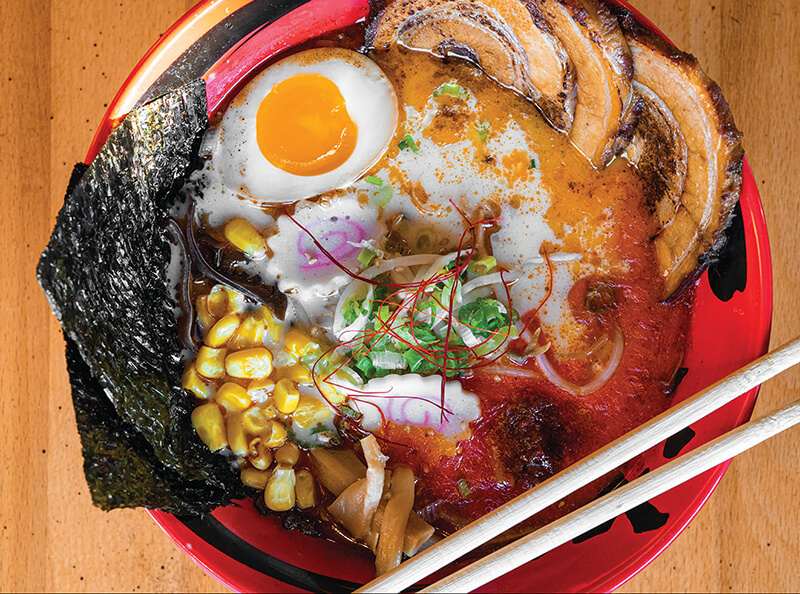 INSTAGRAM ACCOUNT
@fleetstreetwriteup
Sure, we love to fill our feed with appetizing images that make us want to hightail it to the nearest coffee shop or poke spot. But the best food accounts are the ones that feed your brain, as well as your appetite. That's what we love about following Rachel Paraoan's @fleetstreetwriteup. The food blogger and photographer—who takes pride in featuring new and under-the-radar eateries—uniquely expounds on each of her mouthwatering shots with candid reviews and handy tips for diners.
---
Lifestyle
By Max Weiss with Janelle Erlichman Diamond, Ashley Glenn, Lydia Woolever, & Rachel Hinch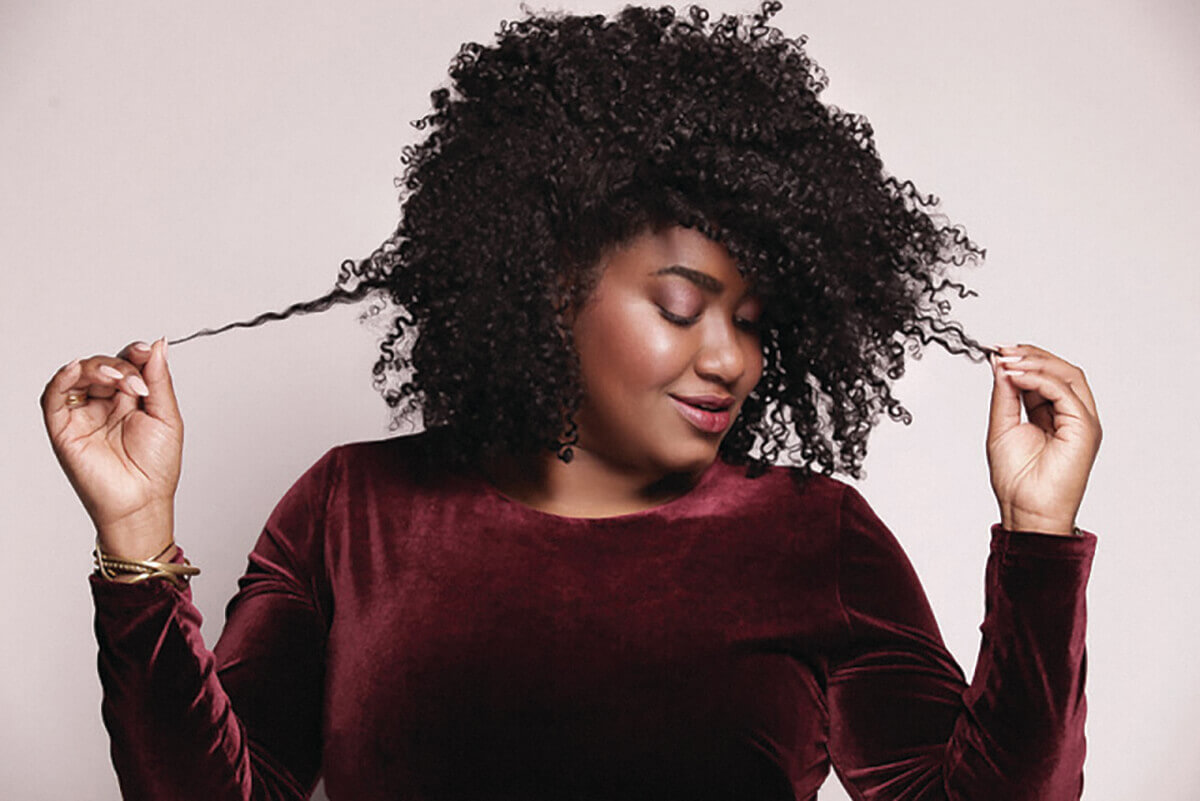 ROY COX / COURTESY OF DIASPORA SALON
SALON FOR BLACK HAIR
Diaspora Salon
Yasmine Young's Diaspora Salon is here for all of your wavy, curly, and coily hair needs. With sounds of soulful music and relaxing aromas in the air, it's easy to unwind as soon as you set foot in the charming Charles Village brownstone. Along with cuts and coloring, they offer multiple services including curl discovery sessions (allowing you to transition to a natural look), curl detox, and updos. The health of your curls is their top priority, also reflected by the shop's selection of high-quality, plant-based hair products.
Arcade
NORTH AVE. MARKET
From the old-school arcade games (think classics like Galaga, Pacman, Centipede, Tetris, and Mario Bros.) and neon signage to the '50s-inspired burger-and-milkshake menu, everything about this Station North hangout screams nostalgia. The property owners partnered with Secret Sauce Co. to bring new life to the historic building last year, and soon after, the market became a gathering place for creative cocktails, live performances, and some of the most epic dance parties that make us miss pre-COVID life more than ever.
Bookstore
CHARM CITY BOOKS
Baltimore is blessed with many great bookstores, but we're really digging what's happening over at the new Charm City Books in Pigtown. The two-floor book shop/community event space flexed their creative muscle during the pandemic, providing great virtual content, including the cleverly titled Between Two Succulents author discussions, as well as a children's storytime series, book recommendations, and more. Now that they're open again, we can't wait to get back inside the store.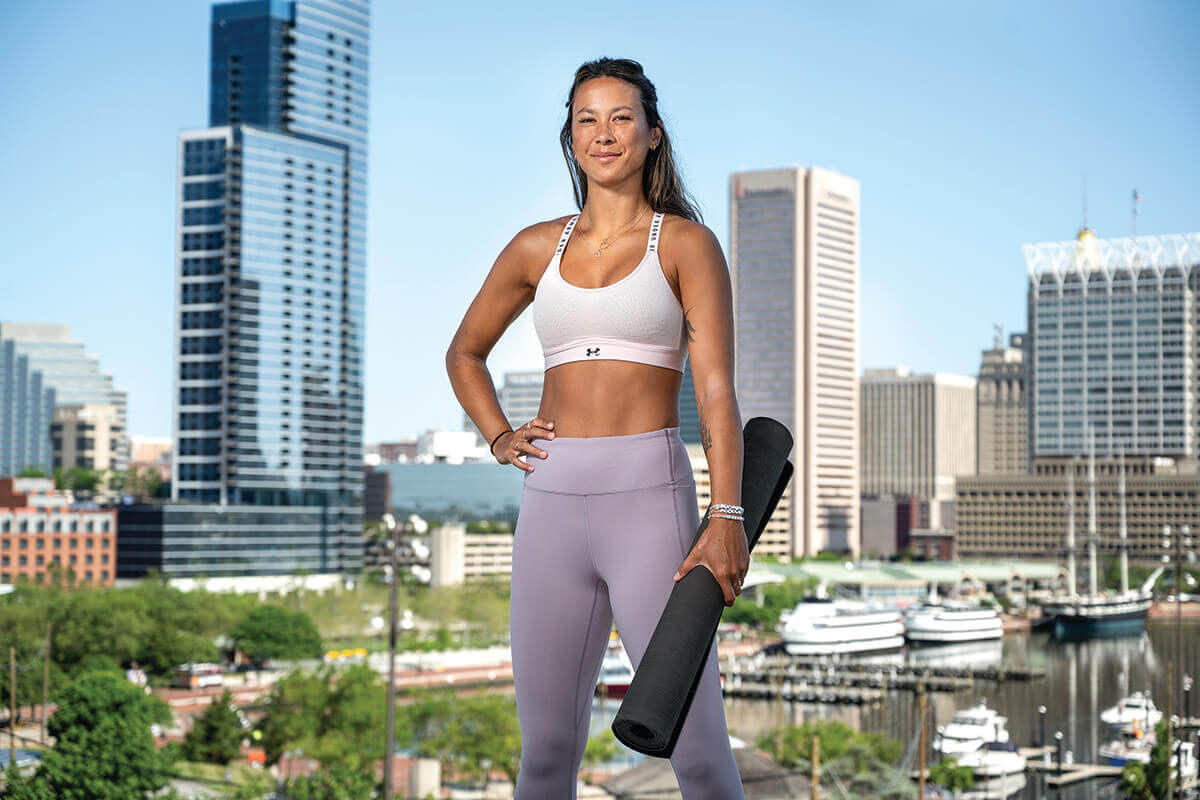 PHOTOGRAPHY BY CHRISTOPHER MYERS
FITNESS INSTRUCTOR
Alex Aust
Once you've checked out her online workout classes, you'll see why professional lacrosse player Alex Aust is our trainer of the year. Aust morphed her Instagram workout videos into a complete online program, The Sweaat Life—making at-home workouts accessible and fun. Classes are intense (in a good way), while accommodating all fitness levels. But one of the best parts of working with Aust is the welcoming online community she's built through the Sweaat Life Facebook group.
Flower Shop
LOCAL COLOR FLOWERS
Henri Matisse once said, "There are always flowers for those who want to see them," and nowhere is that more true in Baltimore than at Local Color Flowers. As the name implies, this beloved floral studio sources all of its flowers from within 100 miles of its Charles Village space, and spreads the joy of seasonal blooms through regular workshops, open studios, and community gatherings.
Hair Stylist
NICOLE LEADBEATER
A hairstylist that can do it all isn't so easy to come by. Nicole Leadbeater, who operates her Pitcrew Hair Studio out of Remington's Fringe Salon, is your go-to for vibrant hair coloring and edgy undercut designs. But it's her eye for detail that makes her technique ideal for any style—short, long, bold, or simple. What's more, her pricing is set by length instead of gender, she's experienced with styling various hair textures, and she's great with children who have special needs.
Kids' Activity
SOAPSTONE TRAIL LOOP
If there's anything these last six months have taught us, it's exhaust your children. (And wear your mask.) When schools closed, we filled our time on many trails, but the one our kids kept requesting over and over was Patapsco Valley State Park's Soapstone Trail Loop in Arbutus, with its streams to leap over, fallen trees to climb, and little offshoots to explore. (We'd be remiss not to mention the other great areas to explore including NCR Trail, Historic Jerusalem Mill, Gwynns Falls Trail, Cromwell Valley Park, Prettyboy Reservoir, Kilgore Falls, Lake Roland, and Beverly Triton Beach Park.)
Kids' Store
AMUSE
When the pandemic closed schools in mid-March, Claudia Towles, owner of Fells Point toy store aMuse, quickly assembled a beefed-up online shop and started spending her days zipping all over town delivering board games, magic kits, scooters, paint-by-numbers, and puzzles to panicked parents who suddenly had hours of unstructured time to fill. It's no wonder her store is so beloved.
Men's Clothing
DIFFERENT REGARD
The philosophy of this Mt. Vernon shop: Luxury should be for everyone. Owners Dominick Davis and Steven White put the emphasis on well-tailored clothing, whether you opt for a made-to-measure suit or a ready-to-wear style. As the duo continues to expand their business, they've added PPE designs, womenswear, and kids' clothing, along with their iconic menswear apparel.
Staycation
HOTEL REVIVAL
After months of quarantine, we've never had a stronger desire to get away. Luckily for us, that won't require a plane ticket, thanks to the close comforts of Mt. Vernon's Hotel Revival. The hip boutique hotel is the perfect place for a staycation, with its chic accommodations, scenic rooftop bar, and central city location. Come for the plush beds, Washington Monument views, and local art; stay for the community-minded programming, like poetry readings, yoga classes, and produce pickups for those in need.
Vintage
ILLICIT RAG VINTAGE
Some might think of second-hand shops as a little musty and chaotic. Not so at the vibrant and well-curated Illicit Rag Vintage in Govans. Stylist and owner Danyell Williams sources threads that are fresh and funky with bold patterns and bright colors, making this shop a staple for Baltimore's vintage connoisseurs.
Women's Boutique
POPPY & STELLA
Season after season, fashion lovers flock to Poppy & Stella. The styles are always on-trend, yet classic enough to fit a range of wardrobes. Sizing is a nonissue, with options available for all body shapes. The pricing? Affordable without sacrificing quality. Plus, as they carry shoes, jewelry, beauty tools, and small pieces of homeware to boot, your shopping haul can be completed in a single stop.
NEW DIGS
The True Vine
We got a little nervous when word got out that Golden West Cafe was taking over True Vine's Hampden home, but thankfully this vinyl treasure trove found a new place to house its selection of interesting and hard-to-find records. Now situated across from the Parkway Theatre on Charles Street in the bright green storefront that formerly housed Lo-Fi Social Club, the store is a welcome addition to the Station North Arts and Entertainment District.
---
News
&

Media
By Ron Cassie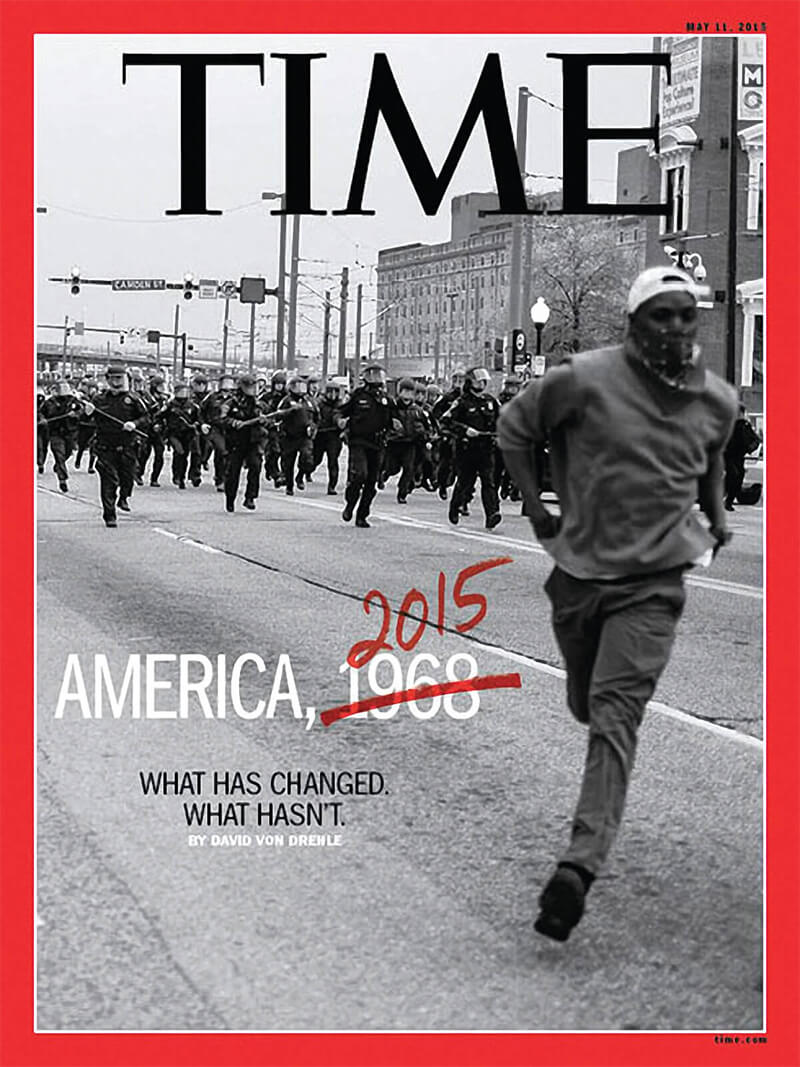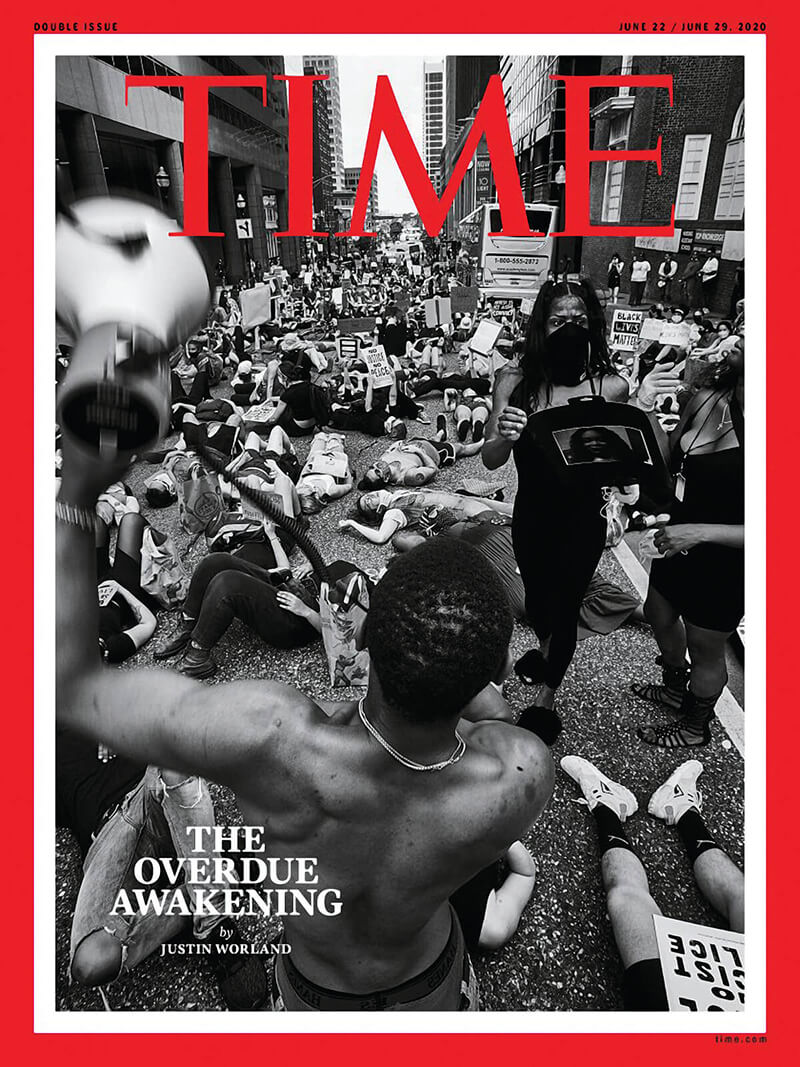 PHOTOJOURNALIST
Devin Allen
Five years ago, then-aspiring West Baltimore photographer Devin Allen documented the city in the wake of Freddie Gray's death and landed an iconic photo on the cover of Time magazine. This June, one of his energetic, distinctive black-and-white images depicting Baltimore's Black Trans Lives Matter protest again landed on the magazine's cover. Allen told Time he hoped his compelling images would provide a platform for people he believes get "left out of so many conversations," yet are often at the forefront of social and racial issues.
Calm Under Pressure
OMAR JIMENEZ
It was shocking to watch CNN's Omar Jimenez, holding up his press badge, get handcuffed by Minnesota State Police officers as the 26-year-old former Baltimore journalist covered the George Floyd protests in Minneapolis. Jimenez, well remembered here for his solid reporting and natural on-air personality at WBAL-TV, handled the early-morning situation with remarkable grace and professionalism and, thankfully, wasn't detained long. To his credit, he was even back on the air later that day.
Come-From-Behind Win
BRANDON SCOTT
It took a full week of counting, but City Council President Brandon Scott was ultimately declared the winner of the city's crowded Democratic mayoral primary. In the aftermath of 2015, he had emerged as a prominent voice seeking to redirect City Hall priorities to Baltimore's chronically underserved communities. Nonetheless, the 36-year-old Park Heights native, first elected to the Council in 2011, had trailed former Mayor Sheila Dixon in the polls, and then for the first several days of nerve-wracking vote tallying, before pulling out a narrow victory.
Conversation
BALTIMORE POSITIVE
Don Mohler, former Baltimore County Executive, and Nestor Aparicio, a former Sun sportswriter, radio broadcaster, and owner of WNST, together host Baltimore Positive–a 252-episode podcast that "aims to inspire and move our city forward." Two things make their shared passion project stand out–the heavy-hitting guests, including Barbara Mikulski and former GOP chairman Michael Steele, and the time and depth of the wide-ranging conversations.
Farewell
ELIJAH CUMMINGS
The most memorable Baltimore event, and television coverage, of the past 12 months was the celebration of Elijah Cummings' life—first at Morgan State, then inside the U.S. Capitol, and finally at New Psalmist Baptist Church in Northwest Baltimore. The speakers at Cummings' New Psalmist tribute—from Bishop Walter Thomas to former Presidents Barack Obama and Bill Clinton, former NAACP chief Kweisi Mfume, University of Maryland law professor Larry Gibson, and Cummings' family—delivered the kind of intimate, thoughtful, and compelling eulogies the irreplaceable civil rights leader deserved.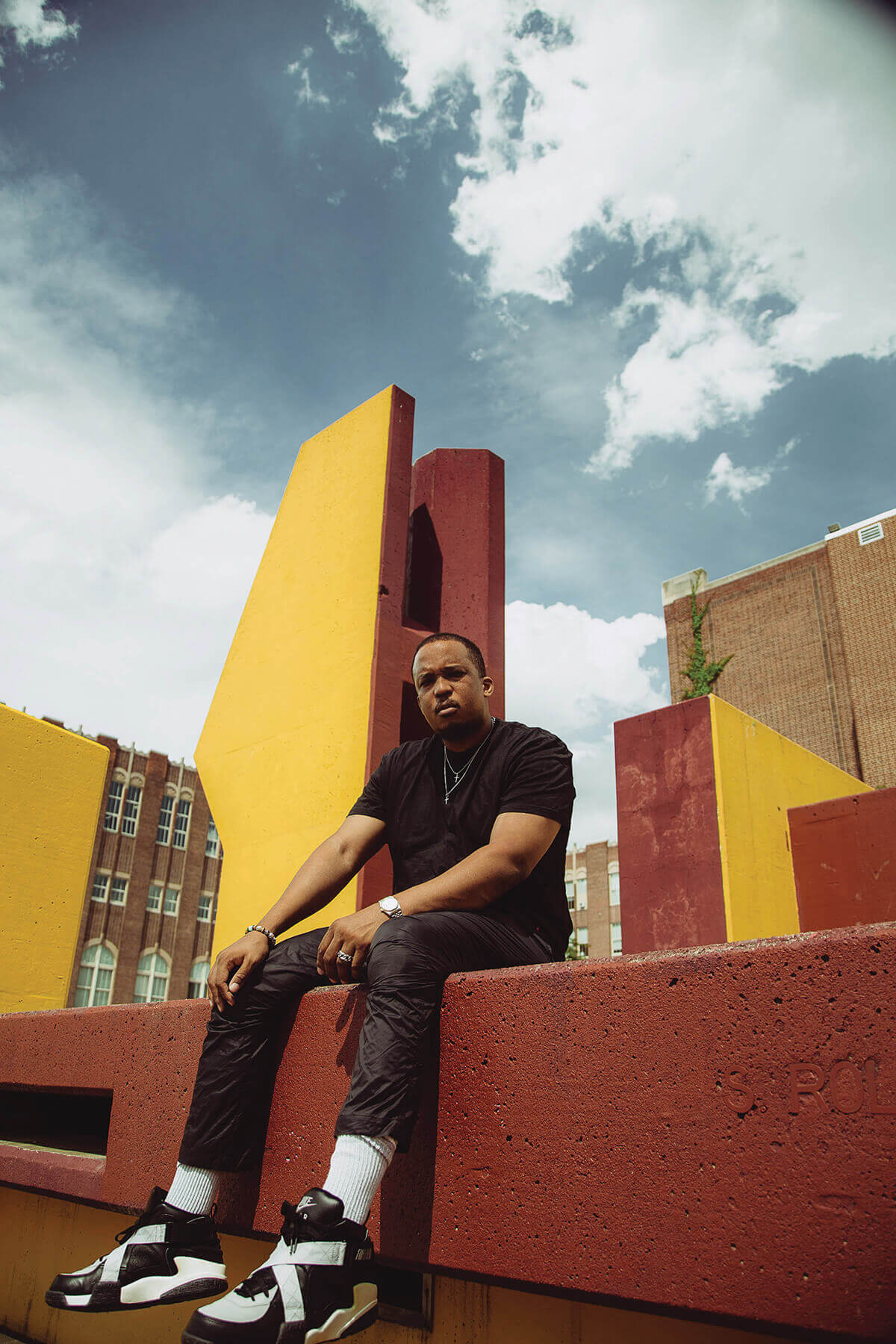 PHOTOGRAPHY BY SCHAUN CHAMPION
Writer
D. Watkins
The author of several bestsellers, including We Speak for Ourselves: A Word from Forgotten Black America, Watkins has a genius for looking inside-out at the world—in his case, Baltimore—with compassion and insight. Nowhere is his talent on greater display than in his recent longform Huffington Post piece, "Only A Mile and A Big World Separated Us," which places his own unlikely story next to that of disgraced Baltimore police officer Dan Hershl, who grew up not far from Watkins. It's been optioned by 20th Century Studios with Watkins as executive producer and writer, so stay tuned for more.
CITIZEN CRIME & POLICE-WATCH TWITTER
CRIME SCENE MAVEN
MolotovFlicker
MolotovFlicker is the feed of Maggie Ybarra, who has been photographing and documenting Baltimore crime scenes for several years while keeping up an engaged and informed feed of breaking and timely crime, policing, and political posts.
EX-COP ACCOUNT
Larry Smith
Self-described as a disgruntled, rebellious, and alienated Baltimore ex-cop, Smith's posts and threads are a behind-the-scenes look at how the city's police department alternately functions and dysfunctions. Trust us, his institutional knowledge and insight are worth a follow.
HISTORICAL CONTEXT
Baltimore Crime Museum, @museum_crime
A "digital museum dedicated to Baltimore's criminal history," this new account is a blend of current, recent past, and historical crime stories that offer context for the current moment.
LIVE-TWEET
Scan the Police, @scanthepolice
This citizen activist feed tweets the Baltimore City Police Department's scanner, which can be painful at times, tragic at others, and often quotidian and frustrating. It should be noted that the account's general disposition is anti-police; that said, it provides a unique snapshot of the city's oft-troubled police department.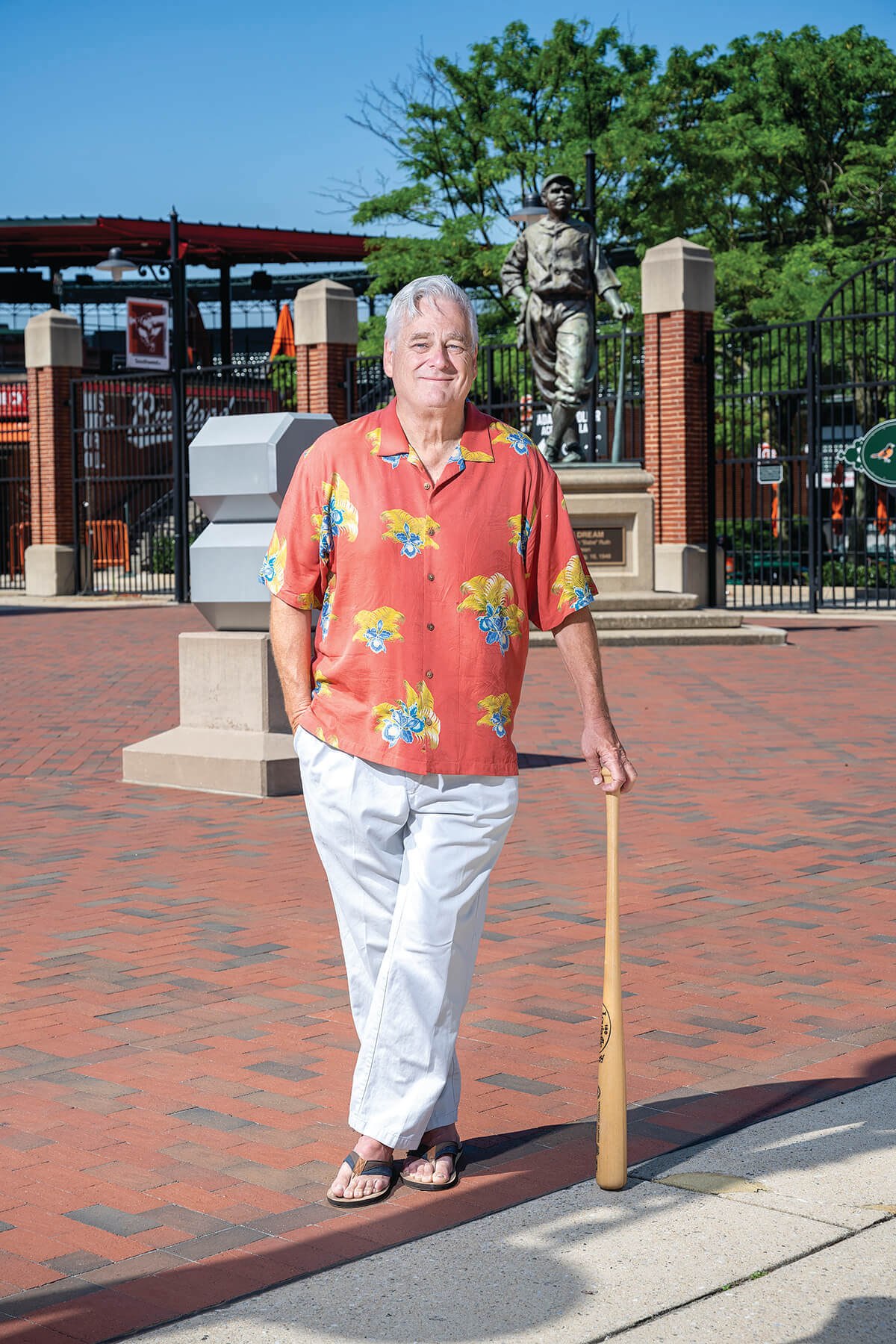 PHOTOGRAPHY BY CHRISTOPHER MYERS
SPORTSWRITER
Peter Schmuck
Facing a baseball season on temporarily hiatus, Sun sports columnist Peter Schmuck gracefully bowed out earlier this year after covering the Orioles for the past three decades. Arriving from Southern California after the O's '89 "Why Not" year—a geographical change that engendered serious ribbing from then-Dodgers manager Tommy Lasorda—Schmuck eventually served as president of the Baseball Writers' Association of America and was named Maryland Sportswriter of the Year six times. Silver lining? Schmuck still hosts his weekend talk show on WBAL-AM 1090.
Hopeful News
BALTIMORE SUN GUILD
After Alden Global Capital, which has a track record for cutting staffs in exchange for short-term profits, became Tribune Publishing's largest shareholder, journalists at The Sun began looking for local ownership for the 183-year-old newspaper. The Sun won a Pulitzer Prize for its investigation into former Mayor Catherine Pugh's Healthy Holly scandal, but continues to underpay and lose experienced journalists because of demands made by its out-of-town corporate overseers. The effort for local ownership needs support.
Inspirational Video
FREDERICK DOUGLASS' DESCENDANTS
There were no official fireworks this July 4, but the nation's birthday did not pass without moving tributes–or reflection on America and the Declaration of Independence. In a compelling short film from NPR, five young descendants of Maryland's most famous freedom fighter, Frederick Douglass, read and responded to excerpts of his celebrated 1852 speech, "What to the Slave is the Fourth of July?"—asking everyone to consider the country's long denial of equal rights to Black people. Douglass' words, spoken through his descendants, remain as powerful as the day they were first uttered.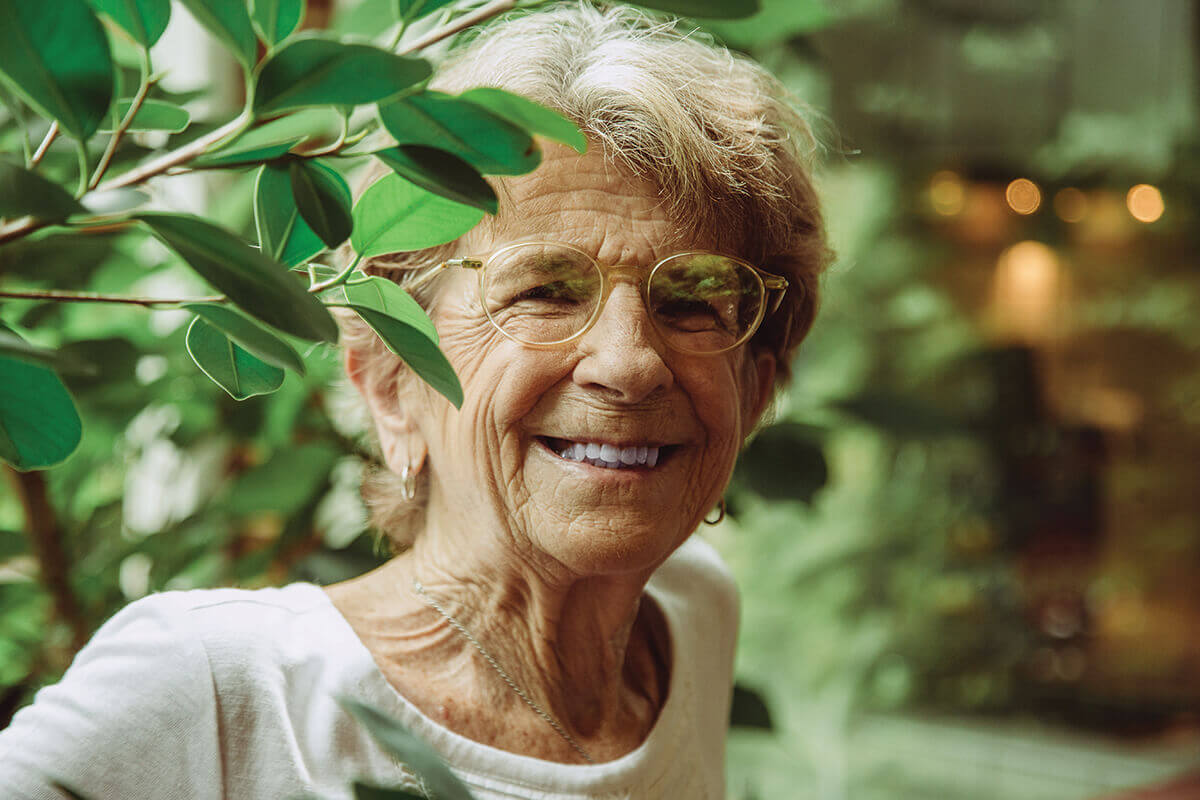 PHOTOGRAPHY BY SCHAUN CHAMPION
PUBLIC SERVANT
Mary Pat Clarke
When Mary Pat Clarke announced she was retiring after 35 years, she spoke, as always, from the heart. "I regard the people of the great 14th as my extended and beloved family—and always will. But the time is right for a new generation to assume leadership and responsibility in our crucial corner of the city." Odette Ramos, who won the district's Democratic primary and will be Baltimore's first Latinx council member, will create a new legacy, which is fitting, because filling Clarke's shoes is impossible.
Political Upset
BILL HENRY
The Comptroller's Office, City Hall's fiscal guardian, is headed by one of the few officials elected by a citywide vote. In this case, unlike the splintered Democratic mayoral primary, those wanting change in city government (that is to say, most people) had a binary choice–either 25-year-incumbent Joan Pratt or City Councilman Bill Henry. An underdog at the outset, Henry's personal reputation for integrity and his message of transparency carried the day as Pratt's campaign was undone by both ethical questions from the Inspector General's Office and her long association with disgraced former Mayor Catherine Pugh.
Revealing Profile
JUSTIN FENTON
Baltimore Sun crime reporter Justin Fenton breaks the worst news in the city. It's the nature of the job. The toughest story he wrote this year, however, involved a 1976 homicide and Anthony Blue, a teenager when he received a life sentence for that murder, which he always maintained he did not commit. Blue, later diagnosed with schizophrenia and blind from self-inflicted wounds while incarcerated, died this year from coronavirus while in prison. He was 63. His saga, recounted by Fenton in extraordinary detail, is a damning, must-read indictment of the city and state's criminal justice and corrections systems.
Protest
MARYLAND STUDENTS FOR BLM
Among the many Black Lives Matter responses in the city following the death of George Floyd, none was more inspiring than the youth-led march of several hundred students from the Baltimore School for the Arts to the Baltimore City Public Schools headquarters. The well-organized march and rally, which included live music, dance, and spoken-word performances, culminated with a passionate demand for support for the Black Lives Matter movement from local and state educational leaders and long overdue curriculum changes that reflect Black contributions to history and literature.
Terps Coverage
DON MARKUS
We don't know if there will be a college football or basketball season this year, but we do know we'll miss University of Maryland athletics beat reporter Don Markus' work when the Terps return to action. Markus, who announced in February that he was taking a buyout from The Sun after 35 years, had a knack—in particular with his hoops coverage—for delivering the perfectly timed player profile or insightful team story. The good news? Markus is continuing to provide Terps' coverage through his website and newsletter.
---
Home
&

Service
by ken iglehart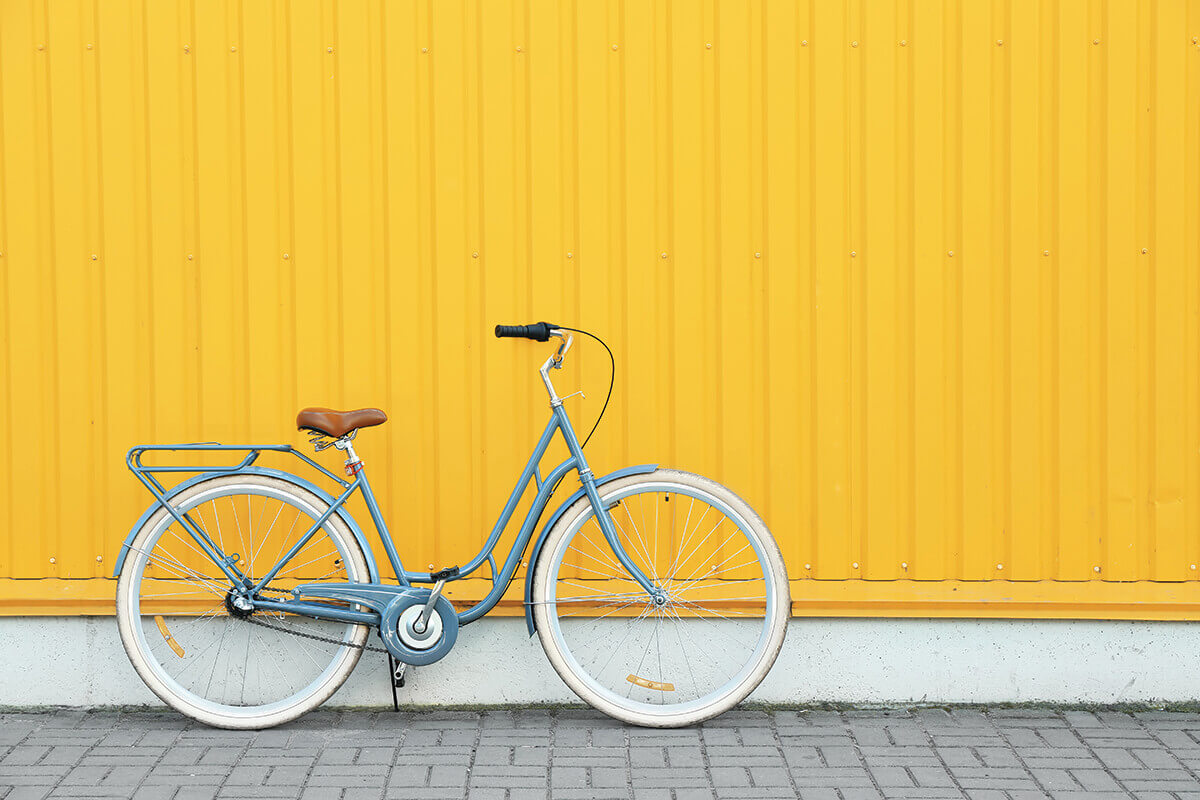 BIKE SHOP
Baltimore Bicycle Works
Seems like everyone has been getting into bicycling during the pandemic—the two-wheelers have been flying off the shelves. So where's the best place to buy a bike these days? Our favorite is Baltimore Bicycle Works, which has an incredibly knowledgeable staff and great customer service—they'll point you to the right bike for you. And they have two convenient locations, one in Mount Vernon, right on the Jones Fall Trail, and a second in Belvedere Square. So, go saddle up—your thighs will thank you (after complaining a bit at first).
Architectural Salvage
SECOND CHANCE
The warehouse home of nonprofit Second Chance near M&T Stadium is like a candy shop for people who like really interesting pieces from historic houses. Since they run a jobs program teaching at-risk youth how to deconstruct old homes, they save everything—from furnishings, fireplace mantels, doors, and windows to lighting fixtures, art, signage, and lots more—mostly for fire-sale prices. Even if you're not in the market for anything specific, it's museum-like fun just to walk around here and check out the amazing finds.
Auto Glass
SMITH AUTO GLASS
Dump truck debris dissed your windshield? You should point your Porsche toward family-owned Smith Auto Glass, which, since 1961, has been a first choice for everything from windshield repair to fixing up messed-up mirrors, headlights, and convertible tops, as well as doing tinting, and lots of upholstering and carpet work, too. (They even do table-top and mirror glass.) Their great workmanship and low prices mean they're also on speed dial for car and truck dealerships, body shops, and insurance companies.
Electrician
MADDEN ELECTRIC
Responsive, fast, with fair prices, and electrifying skill–that's how we'd sum up Vince Madden and his team at Madden Electric. Besides being good at all the basics, they also do everything from recess lighting, home-theater setups, exterior lighting, and motion sensors to fire alarm systems, generator installation, and computer wiring. Very often, Vince will handle jobs himself instead of sending one of his crews, and he's known by his fan club for bending over backwards for them. We wouldn't call anyone else.
Home Computer Support
RESTORE COMPUTER REPAIR
Need computer data recovery, help with viruses or spyware, a network setup, or a repair on a cracked laptop screen or cell phone? That's the very short list of all the services offered by Restore Computer Repair, which is known for being able to fix things—both Macs and PCs—when some of the big-box computer places would just tell you to go buy new. Just how many electronic gizmos have they repaired? Try more than 15,000 in the past 10 years.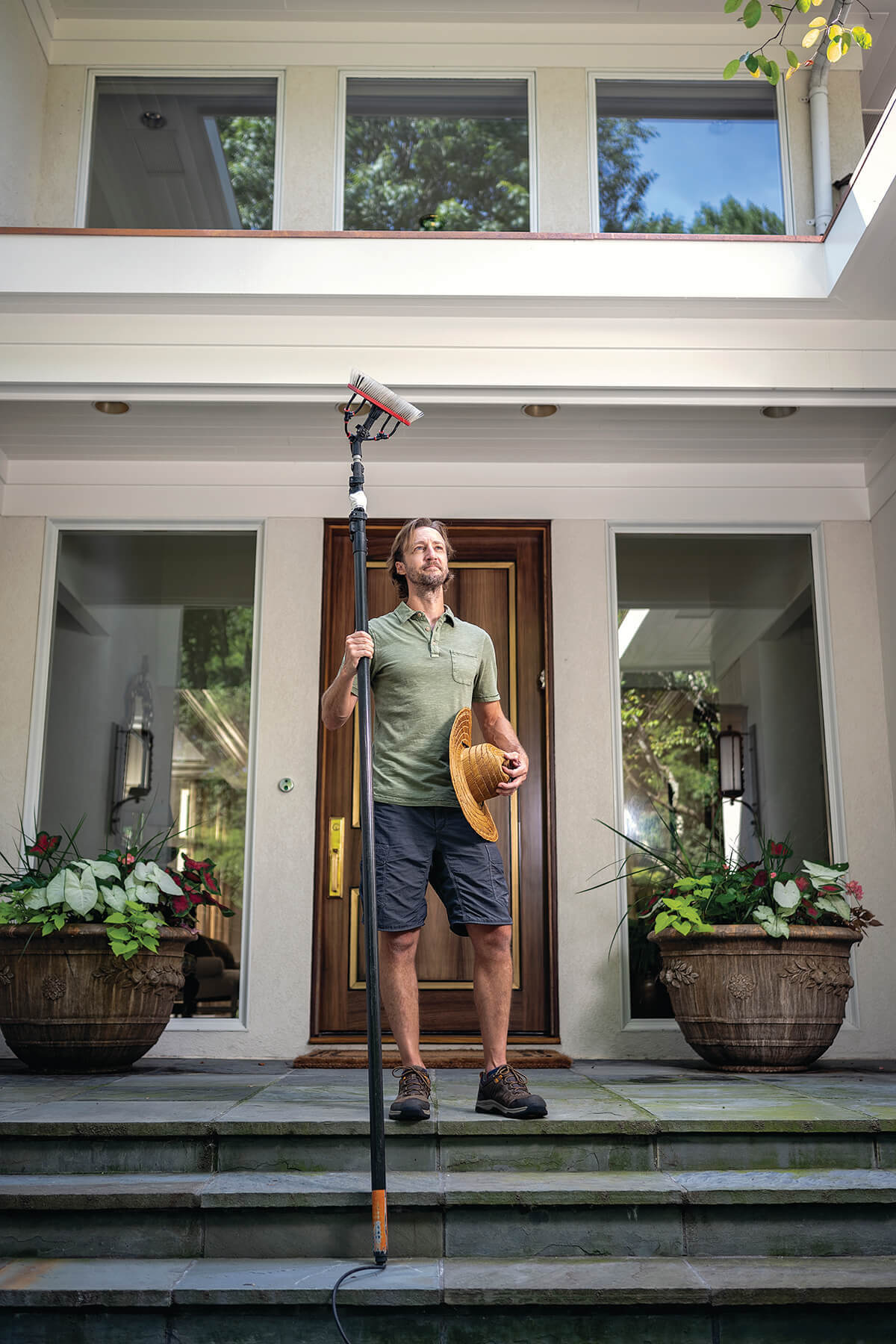 PHOTOGRAPHY BY CHRISTOPHER MYERS
WINDOW CLEANER
Friendly Neighborhood Window Cleaning
We've been stuck at home for a few months staring out our dirty, cobweb-covered windows. Which explains why Sean Carr of Friendly Neighborhood Window Cleaning has been so busy recently. He got his start in the business 25 years ago when he needed cash while in college, and now the former Baltimore County English teacher is the go-to guy for people in Baltimore's tonier neighborhoods who want pristine panes. Cranky old windows? He works them like magic—while he's musing about Hamlet.
MAINTAINING THE MANSE
APPLIANCE REPAIR
Landers Appliance
Funky fridge curdled your milk overnight? Our first choice in repair is Landers Appliance, which is great at taking on some things big-box stores don't do, like custom solutions for weird kitchen spaces and other idiosyncrasies of older homes. They're also really honest with people about what's worth fixing and what's not.
HARDWARE
Schneider's Hardware
Ever calculated how much time you spend wandering the endless aisles of those big-box home-improvement stores to find just one little door latch or something? Unless you enjoy the hassle, there's a good chance it'll be at Schneider's Hardware in Roland Park, a jewel of an old-time hardware store that's been around since 1896.
HVAC REPAIR
Perry Hall Heating & Air Conditioning
When our heating or A.C. goes on the fritz, our first call is to Perry Hall Heating & Air Conditioning, which for almost 40 years has built a reputation for prompt service, skilled techs, and fair prices. They also offer routine maintenance and inexpensive service plans.
WINDOWS AND DOORS
Pella Windows & Doors
There are lots of people out there hawking cheaply made windows and doors that scream vinyl. But if you want something custom or just classy looking that's high quality, check out Pella Windows & Doors of Baltimore. And for historic houses, they've got period-appropriate products that look like wood, not plastic.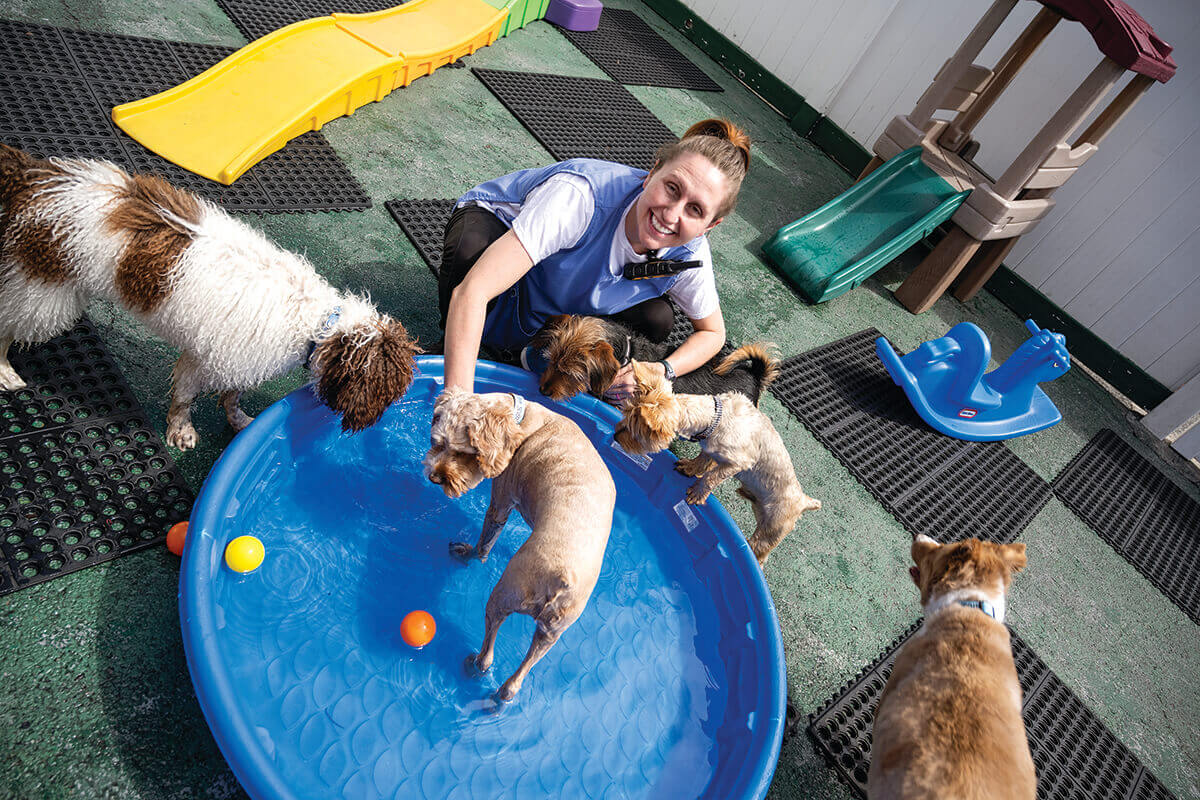 PHOTOGRAPHY BY CHRISTOPHER MYERS
DOG DAY CARE
Good Doggie Day Care
This Baltimore native and Maryland Institute College of Art graduate oozes talent. Her Need a safe place to park Fido for a few hours—or a few days? There's no place with a more caring and careful staff than Good Doggie Day Care in Remington, where they know the name of every regular that walks in the door—we're talking hundreds of pooches (they "interview" the dogs beforehand to make sure they really are good doggies). Plus, they do training and grooming. The location is great, too: The JFX ramp at 28th Street is a three-minute detour on your daily drive.
Home Security
EASTER'S LOCK & SECURITY SOLUTIONS
This company once called themselves locksmiths, but that no longer describes all the services provided these days by Easter's Lock and Security Solutions: They're experts on safes, access control, video monitoring, and intercom systems–and, of course, your old-fashioned mechanical lock and key. After 68 years, they've become Maryland's largest independent provider of security systems. Need them right now? They have more than 25 technicians cruising around 24 hours a day and offer a one-hour emergency response time.
Plumber
ATLANTIC MECHANICAL
Water pipes, valves, toilets, drains. Not very sexy stuff, but when those things fail, it can ruin your whole day. And there are few things that can do more collateral damage than water. That's when we call the folks at Atlantic Mechanical, who for more than 30 years have been known for their topnotch plumbing work, including working on new construction. They handle scary stuff, too, like sewer-line repair. They're also experts at heating systems, air conditioning, electrical, refrigeration, and geothermal systems.
Pool Service
SWEETWATER POOL & SPA CENTER
There are some lucky folks out there who survived the lockdown with help from their backyard pool or spa–and more who are now thinking about putting one in. But your personal little pond does need service a couple times a year. For that, we call on the friendly, responsive, and fast service people at Sweetwater Pool & Spa Center, which for 44 years has been the go-to place not just for installing spas and servicing pools, but also for repairs, chemicals, and sound advice.
Sprinkler Company
CHESAPEAKE IRRIGATION & LIGHTING
There's nothing like a Charm City summer to deep-fry your lawn and plantings, but, of course, there's a solution: a sprinkler system. And if you go that route, you can't beat the expertise and customer service of Chesapeake Irrigation & Lighting (they also do outdoor lighting), which has been serving the metro area for 35 years. Think it'll waste Baltimore's famously expensive water? Think again: Theirs are highly efficient systems–certainly more so than that manual sprinkler that you forgot about for two hours.
Tree Service
A-AAA TREE SERVICE
Sure, your yard guy can probably tackle a 15-foot dead dogwood, but the monster trees require the attention of a highly skilled and licensed tree service with some really serious equipment. We count on A-AAA Tree Service, which owns a 26-ton crane that can deal with just about anything, and has a stellar reputation for competence and price. And, yes, they can handle the little stuff, too–like the dogwood–as well as things like trimming, pruning, and stump grinding.