40 Under 40
We profile 40 up-and-comers in the fields of business, tech, nonprofit, politics, science, and the arts to find out who exactly is shaping the future of Baltimore.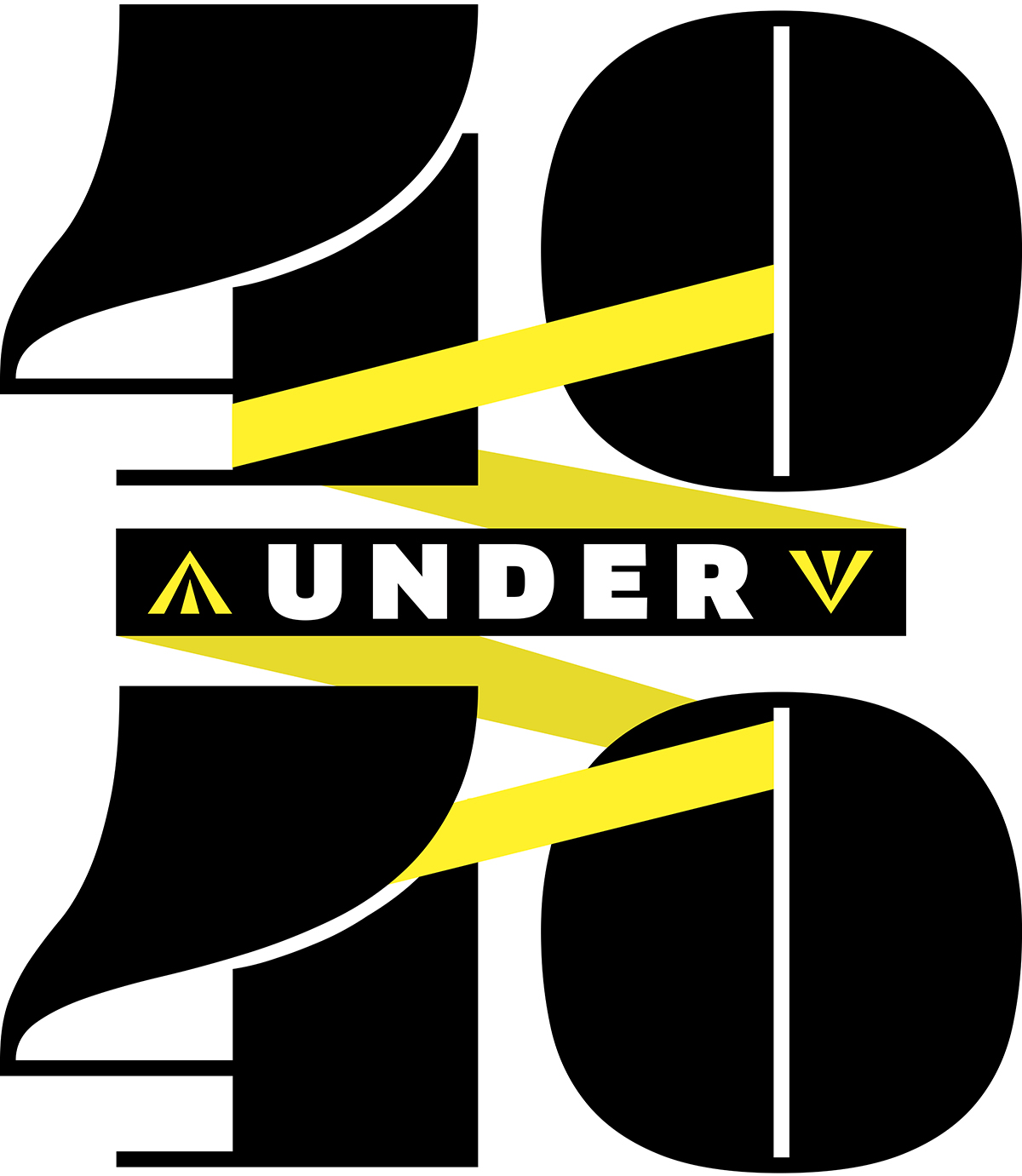 By Jess Blumberg, Ken Iglehart, Rebecca Kirkman, Christianna McCausland, and Christine Stutz with additional writing by Ron Cassie. Photography by Christopher Myers.
Timothy Barnhill, 39
architect
There was a clue to Timothy Barnhill's fate as a boy: "For me, it was all about Legos," he says. "I was constantly building things." Now, when you scan Baltimore's architectural landscape, the Hord Coplan Macht principal's work is everywhere: His biggest clients are hospitals and retirement homes, but he's designed scads of offices and a few restaurants, too (like the Ravens executive offices and Rusty Scupper). So when the Homeland father of two drives his kids (ages 7 and 9) around town, can they recognize dad's projects? "They do," says Barnhill. (Yes, he's related: the nephew of the late investment banker Gregory H.) "My son's more into it than my daughter, and he's actually gone on job sites with me over the years."
Hannah Brancato, 28
feminist activist
Hannah Brancato is dead serious about changing American attitudes about rape. Through a variety of bold "art actions"—such as the Monument Quilt installation planned for the National Mall in Summer 2014—she seeks to "upset the culture of rape and promote a culture of consent." A 2011 MFA graduate of MICA, Brancato was deeply affected by the issues of sexual assault and domestic violence while working at the House of Ruth. In 2010, she co-created FORCE: Upsetting Rape Culture, a performance and art cooperative to foster frank conversation about these issues. "I was inspired by the possibility that art could be an effective way to change the culture," she says.
Mike Brenner, 29
tech entrepreneur
Mike Brenner planned to live in Baltimore for one year then move West to "live the technology dream." Instead, he funded an exciting group of web professionals and fell in love with the city. "Baltimore is a place where you can create new solutions and new ways of solving traditional problems, be it health care or education," he says. "An area like San Francisco has a very well-developed culture, whereas in Baltimore I could be part of a creative class that's helping define what this city looks like." Brenner's latest contribution is Betamore, a for-profit technology incubator, for which he is co-founder and CEO. Brenner calls it a "learning environment" as it is a hub for work, classes, talks by regional thought leaders, and mentoring. Through its Academy and Betamore Works initiatives, Brenner says they're connecting their classroom grads with jobs.
Jeff Breslin, 30
youth advocate
Jeff Breslin sees his work with the Cal Ripken Sr. Foundation as "helping at-risk kids to understand that they have choices in life." As vice president for programs, Breslin manages Badges for Baseball, which brings together police officers and youngsters to play ball, and is involved with the Youth Development Park Initiative, which builds synthetic turf fields in inner-city communities. "Our belief is if you give kids a chance to be involved in something positive, they'll see that they can think about their future in a positive way," he says. An active volunteer with several children's charities, he says his drive comes from growing up with cystic fibrosis. "Sometimes I have to work twice as hard as other people," he says.
Lindsay Buscher, 36
storeowner
Although Lindsay Busher opened her first Urban Chic boutique in Georgetown, she considers herself a Baltimore girl at heart. "It's more me when it comes to style," she says. At the store's Harbor East location, she makes a point of carrying local designers, noting people underestimate the city's style savvy. For Buscher, it's about more than just fashion. She views Urban Chic as a platform to give back to the communities that have made the boutiques so successful. The annual Urban Chic fashion show, for example, benefits the American Visionary Art Museum. "Every morning I wake up lucky enough to have this company and to do this job that I love," she says.
Jason Corace, 37
game designer
The first video game Jason Corace ever played was an Intellivision bowling game while helping care for his sick father for several months as a boy. Now, he's an interactive media artist and game designer, having joined MICA's Interactive Arts department in 2009 after working and teaching in design technology, game programming, and game-design strategy in New York. So why isn't he working for 23k Games or Activision? "A lot of my work is more art-focused," Corace says. "When it comes to games, I want to take a broad approach to them. If you're working for a major company, there's a couple of top people doing design, and most everyone else gets pigeon-holed designing help screens or something."
Bill Ferguson, 30
state senator
Working in Baltimore City through Teach For America changed the trajectory of Bill Ferguson's life from the career on Wall Street he'd anticipated to one in urban education. After stints as a teacher and administrator, he decided politics was the best way to effect change. Elected to represent the 46th district in 2010, Ferguson was involved in the passage of the 21st Century School Facilities Initiative that will build new city schools and renovate more—the largest investment in city schools infrastructure in 75 years. He advocates for early education, too: "Universal pre-K across Maryland would be one of the best public investments that could be made to ensure all children have access to equal opportunity."
James C. Foster, 34
cyber security
James C. Foster took his first polygraph at age 15 (for an NSA internship) and has been hooked on security ever since. His first paycheck from the sale of a successful startup made him a serial entrepreneur. His latest security software company, Riskive, launched in January and is winning awards and drawing the attention of the mayor and governor, not to mention workers being recruited from Austin, New York, and the West Coast. A frequent lecturer, Foster speaks to high schools about how to start a business and works with parents, educating them about protecting kids online. Foster stays enthralled by cyber security because "you have the ability to save lives and safeguard organizations from being hacked."
Jess Gartner, 26
education finance entrepreneur
Raised in an affluent New Jersey suburb, Jess Gartner was obsessed with two things: the city and new school supplies. So it's no wonder that Gartner ended up in Baltimore (via Teach For America) and founded Allovue, which develops school financial-management software. "During my first year of teaching, we ran out of paper," she says. "Meanwhile, I knew other schools that had iPad programs." Gartner realized that a new budgetary model left it up to already over-burdened principals to determine school budgets, so she developed cloud-based software (which will replace the dinosaurs of Excel and Quickbooks) to help them organize finances. The Hollins Market resident is rolling out Allovue's pilot program in eight to 10 Baltimore and D.C.-area schools this fall.
Chad Gauss, 33
chef and restaurateur
At The Food Market's first birthday, 10 local chefs were there to celebrate. That camaraderie says something about the restaurant's reputation in the community—and something about its chef and owner, Chad Gauss. "I'm trying to cook for you, Gordon Ramsay, and my mother all in the same night," he says. That's why Gauss creates dishes that are both approachable and impressive, a vision that has caused him to be embraced by foodies in Baltimore for both his restaurant and his newest venture, The Food Truck 450. All this and Gauss is just getting started. With dozens of new concepts on his mind at any given time, it seems it won't be long before a new one comes to life.
Kevin R. Harris, 29
political communications director
Kevin R. Harris was 14 when he discovered a passion for public service. Helping his mother deliver hot meals to seniors in his native Bessemer, AL, Harris saw the struggles of people on fixed incomes. "I saw the the impact that folks in government can have on people's daily lives," he says. After studying journalism at Howard University and government at The Johns Hopkins University, he worked for then-Sen. Barack Obama on his 2008 presidential campaign and in his first-term administration. Last month, he moved to Baltimore to become Mayor Stephanie Rawlings-Blake's policy and communications director. "I wanted to work for a mayor because they are even closer to the ground," he says. "It doesn't get any closer than a mayor."
Jacob Hodes, 32
private investment analyst
Jacob Hodes always wanted to be a congressman, but with time he realized that he could make more of an impact supporting community by fostering successful business development, which he now does as co-head of Brown Advisory's private equity division. He also believes in the power of libraries, a lesson handed down from his mother, and is the board chair of Pratt Contemporaries at the Enoch Pratt Free Library. "Libraries are at a crossroads," he states. "It's important to preserve them so people of all walks of life have a place to go." Through his board work with The Institute for Christian and Jewish Studies, he takes part in a dialogue to end hatred and improve interfaith understanding.
Melissa Hyatt, 37
area police commander
Lt. Col. Melissa Hyatt stands out in the Baltimore City Police Department for lots of reasons: The 16-year veteran and daughter of a police major served seven years with the SWAT team, has a master's degree in management from The Johns Hopkins University, and was chosen to participate in both a United Nations training program in Sweden and the 10-week FBI National Academy. And, after only seven months of managing the Central District, she was promoted to Lt. Colonel, serving as one of three area commanders. But the marathon runner (who also helps coordinate lacrosse programs) does get some free time. "Honestly, I love just relaxing with family and friends or taking my dog for a run—low-key, relaxing things where I can decompress a little."
Jason Kalirai, 35
astrophysicist
Growing up in the remote town of Quesnel, British Columbia, Jason Kalirai always had an impeccable view of the stars. After an 11th-grade physics class, he was hooked on astrophysics, which he studied at the University of British Columbia. After a post at the University of California, Santa Cruz, he wound up at the Space Telescope Science Institute in Baltimore. Kalirai studies the life cycles of stars, gives astronomy lectures to kids once a month, and is helping build the James Webb Space Telescope (the Hubble's successor), which is the size of a tennis court and will be 100 times more powerful than its predecessor when it launches in 2018. "We'll be able to look at planets that are going around other stars and figure out their atmospheres," says the Ellicott City resident. "Essentially answering, 'Are we alone in the universe?'"
Chase Kalisz, 19
collegiate swimmer
Bel Air native Chase Kalisz says the reason he started swimming at the age of 3 was simple: "My parents needed to put me somewhere while my mom was pregnant with my little brother." I bet they're glad they did. Now Kalisz trains at the North Baltimore Aquatic Club (NBAC) under the direction of Coach Bob Bowman—yes, the same club and coach as Michael Phelps—and just returned from the FINA World Championships in Barcelona, where he earned a silver medal in the 400-meter IM. When he's not traveling the world or in the pool at NBAC, Kalisz is studying business at the University of Georgia—but he never strays far from his passion. "The ultimate goal is Rio," he says, referring to the 2016 Summer Olympics.
John LaMattina, 36
liver transplant surgeon
Good news for you prospective organ donors: You don't have to be dead to help Dr. John LaMattina. The University of Maryland Medical Center's director of living donor liver transplants (and licensed pilot of fixed-wing and rotary aircraft) can take a portion of kidney or liver from a donor to save a patient, something only a handful of docs in the world are trained to do. A memorable case came early in his career at Maryland. "It was our first living donor case at Maryland—a very young woman with total liver failure, getting sicker before our eyes," LaMattina recalls. After futile calls to area donor centers, her boyfriend stepped up as the donor. "They're both doing fine now."
Sean Lane, 33
military tech CEO
After doing five tours as an intelligence officer in the military, Sean Lane realized there was a need for more software out on the front lines. So, in 2008, he founded Battlefield Telecommunications Systems (BTS), which develops mobile, telecom systems for the military. After that he started OmniScience Technology Partners to invest in other startups (like Parking Panda and SocialToaster). He's also the co-founder of Betamore and Digital Harbor Foundation, which teaches tech courses to kids. But the Inner Harbor resident says his main passion remains in military technology. "The military has all of this data that it started gathering a decade ago with the war on terror," he says. "I wanted to start a company to handle all of that data in a high volume."
Beth Laverick, 31
event manager
Renaissance woman might be an understatement. Butchers Hill resident Beth Laverick is the event manager for Waterfront Partnership (the organization's first full-time employee), where she plans dozens of family-friendly waterfront events a year and is also the events coordinator for the Downtown Baltimore Family Alliance (DBFA). On top of that, she runs the Baltimore franchise of Wonder Sitter, a high-end babysitting service. ("It's almost like Uber for kids.") Additionally, she moderates the Southeast Community listserv, volunteers with the Friends of Patterson Park, and raises her two kids (2 and 4). And she has no plans of slowing down. "I'm not leaving the city," she says. "And it's my mission to keep other families here, too."
Brooke E. Lierman, 34
civil rights attorney
When she was nine months pregnant, Brooke E. Lierman stood for hours to represent a community group—pro bono—in a hearing with the city's liquor board. Helping neighborhoods close irresponsible bars is just one cause about which Lierman is passionate. As an associate at Brown, Goldstein & Levy, she does civil-rights litigation, working on issues of disability, fair housing, and better treatment of low-wage workers. Inspired by the dysfunction she saw through work and her frustration as a member of the Fells Point Residents Association, she's running for state delegate for the 46th district. "I think Baltimore is an underdog and I love to fight for an underdog," she says, "We're ready and want it to be the city we all aspire for it to be."
Jennifer Lockhart, 36
nurse and practice administrator
Growing up, Jennifer Lockhart admired her mom's nursing work at Health Care for the Homeless and Bon Secours. The apple didn't fall far, as Lockhart has been an OB/GYN nurse at Johns Hopkins for 14 years, ascending from staff nurse to coordinator. During her career, she traveled with doctors to Ecuador, Guatemala, and Colombia to assist with various GYN surgeries. Now she manages two clinics for Hopkins Community Physicians in Wyman Park and Odenton. Lockhart is also the vice chair for the United Way of Central Maryland's young professionals group. "I'd like to see everybody be more responsible for their health care," she says. "People should take advantage of the two big powerhouses we have right here in the city."
Kevin Lynch, 32
new media founder
Since launching his news website SouthBmore.com in 2012, Kevin Lynch has gotten hundreds of e-mails from locals thanking him for providing easily accessible information about their neighborhood. "We're taking all those conversations at the bar, at the dog park, and on the street, and bringing them online," he says. What started as a hobby has become critical as hyper-local coverage shrinks at larger newspapers. While other sites can "look like a police blotter," Lynch aims to provide visibility to positive things happening in South Baltimore's vibrant, entrepreneurial community. And the concept doesn't stop there. Someday, Lynch hopes to expand the model to other areas throughout the city.
Hyeseung Marriage-Song, 35
artist and professor
At Hyeseung Marriage-Song's Bolton Hill row home, you might find a roboticist, astronomer, and an installation artist engaged in lively conversation over dinner. A transplant from the Manhattan art scene, Marriage-Song describes herself as a connector. "I see my role as appreciating Baltimore for what it is, and pushing it to what it could be," she says. With her husband, a cosmology professor at Hopkins, the artist has the ability to bring together the city's scientific and artistic communities, hosting reading groups and informal salons in her home. While the spark might ignite between MICA and Hopkins, Marriage-Song wants to light a fire within every Baltimorean. She sees her contribution as "trying to, wherever I go, electrify [the city] in my own way."
Jennifer Meyer, 36
economic development leader
Attracting new businesses and jobs to the region is her game, and non-stop is her name: Sure, Jennifer Meyer has her hands full as COO of the Economic Alliance of Greater Baltimore, but then there's also teaching at Loyola University, co-organizing the Ignite Baltimore and TEDxBaltimore speaking series, and teaching financial education in public schools, plus involvement in Casey Cares, the Bea Gaddy Foundation, and the Digital Harbor High School. So which of these really gets her blood pumping? (Speaking of pumping blood, she also coaches at CrossFit gym.) "Teaching is a big thing for me," says Meyer. (The former Jen Gunner was married in April.) "If I can make a difference in someone's life in a small way, that's huge."
Wes Moore, 35
author and youth advocate
While on a study program in South Africa, Wes Moore got a call from his mother telling him that there were wanted posters in their neighborhood with his name on them. Thus begins the story of Rhodes Scholar Wes Moore and another Wes Moore, just blocks from him, who would be sentenced to life in prison. Moore turned these parallel lives into a book, The Other Wes Moore, which is being adapted into a film produced by Oprah Winfrey and HBO. He also works with youth in the criminal justice system and aims to attract and retain talent in the city. "There's a very thin line that divides all of us," says Moore, who lives in Guilford with his expectant wife and daughter. "I want to show young people that second chances do become last chances."
Evan Morville, 35
real-estate developer
When college freshman Evan Morville responded to an ad in the Towson Times to clean a boat, he didn't know his life would change forever. The boat owners were real-estate developers at Southern Land Company, where he ended up working for the next 12 years. Then, in 2005, at a dinner party, again by chance, he met Donald and Thibault Manekin who started Seawall Development Corp. three years later and brought on Morville as partner and principal. Working with Teach For America, Seawall renovates old buildings to provide housing for teachers and office space for nonprofits, like the Baltimore Urban Debate League. So far, they have developed Miller's Court in Remington and Union Mill in Hampden. "We don't want to do it like our fathers," the Mt. Washington resident says. "We want to use real estate to affect social change."
Marilyn Mosby, 33
prosecutor
Now that she's a candidate for Baltimore state's attorney, you'll hear a lot about Marilyn Mosby—about how both of her parents, grandfather, two aunts, and three uncles were Boston police officers; about her years as an assistant state's attorney; and about her commitment to safe neighborhoods. Mosby married her Tuskegee University sweetheart, City Councilman Nick Mosby, and together they rehabbed a Reservoir Hill shell where they live with their two girls. Policy-wise, she emphasizes repeat offenders and working with victim's families and witnesses. "When I was 14, my cousin was killed on his doorstep over a pair of sneakers," she says. "It's only because a witness came forward that the guy is off the streets."
Shalita O'Neale, 30
foster youth advocate
After growing up in foster care and group homes, Shalita O'Neale dedicated herself to helping young people make the difficult transition from the foster system to independent living as adults. As founder of Maryland Foster Youth Resource Center (MFYRC), O'Neale is a passionate evangelist for the needs of this at-risk population. MFYRC provides mentoring, life-skills classes, help finding work and housing, and grants for expenses such as food, utilities, bus fare, and rent. How did O'Neale emerge unscathed from such a difficult childhood? "What really helped me was the mentors I met along the way," she says. "If I didn't have them, I wouldn't be where I am today."
Mark Parker, 31
pastor
Rev. Mark Parker became pastor of Breath of God Lutheran Church in 2009 and set out to reinvigorate the 109-year-old institution, formerly St. Paul Lutheran, whose worship attendance had dwindled to about 25. He wanted the church to reflect the increasingly diverse Patterson Park neighborhood and ignite dialogue, and unity among its parishioners. With his welcoming demeanor and a knack for building partnerships, he has succeeded (there are now 160 active members). "The church is about as fully integrated as you can get into community," he says. "Whether [our neighbors] are interested in going to church or not, they see Breath of God as a place that belongs to them."
Jason Reed, 29
urban agriculturalist
Jason Reed was born on a 4-H farm before eventually ending up in Baltimore to study composition at Peabody Conservatory. After being let go from a teaching position, he used his green thumb to start the Filbert Street Garden in Curtis Bay, a green space for residents and schools (Curtis Bay Elementary/Middle and Ben Franklin High). Elementary classes are taught by middle-school kids, who keep a harvest calendar, which turns into a farmers' market run by the high schoolers. Students have come a long way from when Reed started, and they didn't know what carrots looked like. "The result now is a community-managed food source centered around a learning space," he says.
Christopher Sachse, 32
IT entrepreneur
Christopher Sachse says he wants to be a serial entrepreneur, and he's well on his way. He started his first company when he was 19, launched Horsetail Technologies—an IT outsource company for regulated industries—two years ago, and has two new businesses getting started. While he's full of business ideas, he also wants to play a role in breaking what he calls "The Wire mentality" outsiders have of Baltimore. Until he can create his own mentoring foundation, he supports Year Up, an education and internship program for under-served youth, hosting interns and teaching. "I like to teach a person to fish," he says. "That will continue to perpetuate the growth of the city."
Sophia Silbergeld, 32
political fundraiser
Sophia Silbergeld knows that political fundraising gets a bad rap, but, "you're working for people you know and believe in and new people, challengers in elections, or issue campaigns like the Dream Act, so it's always exciting." A Quaker born to politically active parents, she now works as the senior fundraising associate for Martin-Lauer Associates and was particularly happy to be chosen treasurer and a lead fundraiser for the Marylanders for Marriage Equality campaign. She puts her know-how to work outside the office on The Walters Art Museum Government Relations Committee, and, in her free time, she's learning to knit for the 500 Hats Project, which donates winter hats to city school children.
Blake Smith, 28
restaurateur
Everybody likes pizza. It's why Blake Smith started his entrepreneurial career with Bagby Pizza Co. in 2009. The Harbor East pizza shop's success led to two neighboring restaurants: the casual fine-dining joint TEN TEN in 2011, and the upscale Fleet Street Kitchen in 2012. Together, these three have made their mark on Baltimore's culinary scene. What sets them apart is Smith's commitment to local ingredients, most of which come from the group's own Cunningham Farms in Cockeysville. Inspired by the farm, the newest venture, Cunningham's, opens next month in Towson. But Smith says his firstborn is still his passion. "I'm most proud of the pizza shop," he says. "I still run that place myself, without any managers."
Torrey Smith, 24
NFL wide receiver
Though Torrey Smith has only been a Raven since 2011, he already feels like a mainstay. Last season alone, the University of Maryland grad had eight touchdown receptions, including two TD's in a division playoff game that led to a double-overtime-win against the Broncos. His Baltimore-based Torrey Smith Foundation works with at-risk youth and those affected by domestic violence. During the off-season, Smith worked for several weeks as an unpaid intern in the office of U.S. Rep. Elijah Cummings. "Football doesn't last forever," Smith says. "So I like to see what else is out there. I learned more about the government and how much your congressmen really do to help the community."
Brian Strumke, 37
independent beer brewer
Brian Strumke wasn't the biggest beer fan, so, nine years ago, he started home brewing in his Conkling Street backyard to make something he actually liked. Inspired by Belgian-style beers at The Brewer's Art, Strumke founded Stillwater Artisanal, which released its first beer in 2010. Within six months (and after being named the world's second-best brewer by RateBeer.com), Strumke quit his full-time job at Hopkins. Stillwater is now distributed to 35 states, 75 percent of Europe, and to Singapore, Australia, Brazil, and New Zealand. But Strumke hasn't forgotten his roots—he opened gastropub Of Love & Regret last year, on the same block where he began brewing in the first place. "It makes it very poetic," he says.
Mike Subelsky, 36
entrepreneur
Mike Subelsky first experienced what he calls Baltimore's "can-do, supportive attitude" when he co-founded the Baltimore Improv Group in 2003. "I'll always think of Baltimore as a place where any creative ambition I had was magnified 1,000 times," he says. And his ambitions didn't stop there: Subelsky's founding roles in Baltimore Hackathon and Ignite Baltimore brought him to the center of the city's tech community, in which he's founded a number of companies, including his latest venture STAQ, an advertising technology firm. Now, Subelsky's goal is to bring his passion to the next generation. "Software is disrupting so many industries in America," he says. "We need more people who can code."
Ashley Valis, 31
Governor's assistant chief of staff
Ashley Valis is a true testament to rising up the ranks. The University of Maryland social work grad started on then-Mayor Martin O'Malley's gubernatorial campaign as a volunteer, then volunteer coordinator, then wound up in the intergovernmental affairs office (for which she became deputy director), and now is the governor's assistant chief of staff, focused on restoring the Bay and combating climate change. "It's pretty non-sexy stuff," she says. "Touring a Back River waste-water treatment plant is just another day." Though O'Malley is only in office for 16 more months, the Ridgley's Delight resident says she wants to remain in public affairs. "I still want to make a case for a good cause,"
Adam Van Bavel, 34
philanthropist
"It always starts this way for me," says Adam Van Bavel, discussing his bid for Baltimore City Council. "I want to get involved a little bit and end up doing pretty much the most you can do." Though he has a day job (doing marketing sales at Vocus), Van Bavel is best known for the work that doesn't come with a paycheck—whether it's fighting to improve Baltimore by being a write-in candidate, becoming director of the Pigtown Festival, or even growing facial hair to raise money for city schools through Mustaches for Kids. Seeing more potential for networking events, he just launched BmoreLocal to unite businesses, nonprofits, and individuals from different walks of life.
Jessica Watson, 30
graphic designer
Jessica Watson knew she was an outside-of-the-box thinker when she was a sophomore at McDaniel College and she turned her dorm into an art gallery—where students bought art off the walls. So it's no surprise that she now owns JWatson Creative, a design studio that builds brands, websites, and marketing campaigns. Watson also heads up B'More Creatives, a networking and support group for women in the creative profession. "We have a lot of great talent in Baltimore," she says. "The one thing we have to do better is connect the dots." Currently, Watson is traveling the country, scoping out other cities' creative scenes and chronicling the whole thing on her website's Design By Travel blog.
Rochelle L. Williams, 32
educational researcher
Rochelle L. Williams is unimpressed by media's representation of women and hopes to be a better role model. "You don't have to keep up with the Kardashians, and what you see on Basketball Wives is not reality," she says. "It really scares me when I turn on the TV, and I know this is what little girls are watching." Williams advocates for women and under-represented populations in STEM careers through her work at ABET (Accreditation Board for Engineering and Technology), by tutoring high schoolers, and as a member of The National Society of Black Engineers' Public Policy Interest Group. She strategically bought her first house in the redeveloping Preston Place neighborhood so she could make an impact. "I don't need to be in the 'hottest' area of Baltimore, but in the area where I think I'm needed."
Andres Zapata, 37
advertising executive
Coming to the United States from Colombia made Andres Zapata aware of cultural differences. "I'm fascinated by culture—how it works or doesn't, how you can influence action, change behavior, or celebrate certain aspects of culture," he explains. Integrated advertising agency IDFive, where Zapata serves as executive vice president, taps the cultural zeitgeist using digital analytics to revolutionize communications, but that isn't enough to keep him enthralled. He teaches at MICA (and has recruited employees from his classes) and self-published several books, including The Recession Nation, an artistic perspective on the recession. When he couldn't find a version of a Colombian children's story for his son, he simply recreated one; Los Pollitos has since been downloaded more than 33,000 times from iTunes.