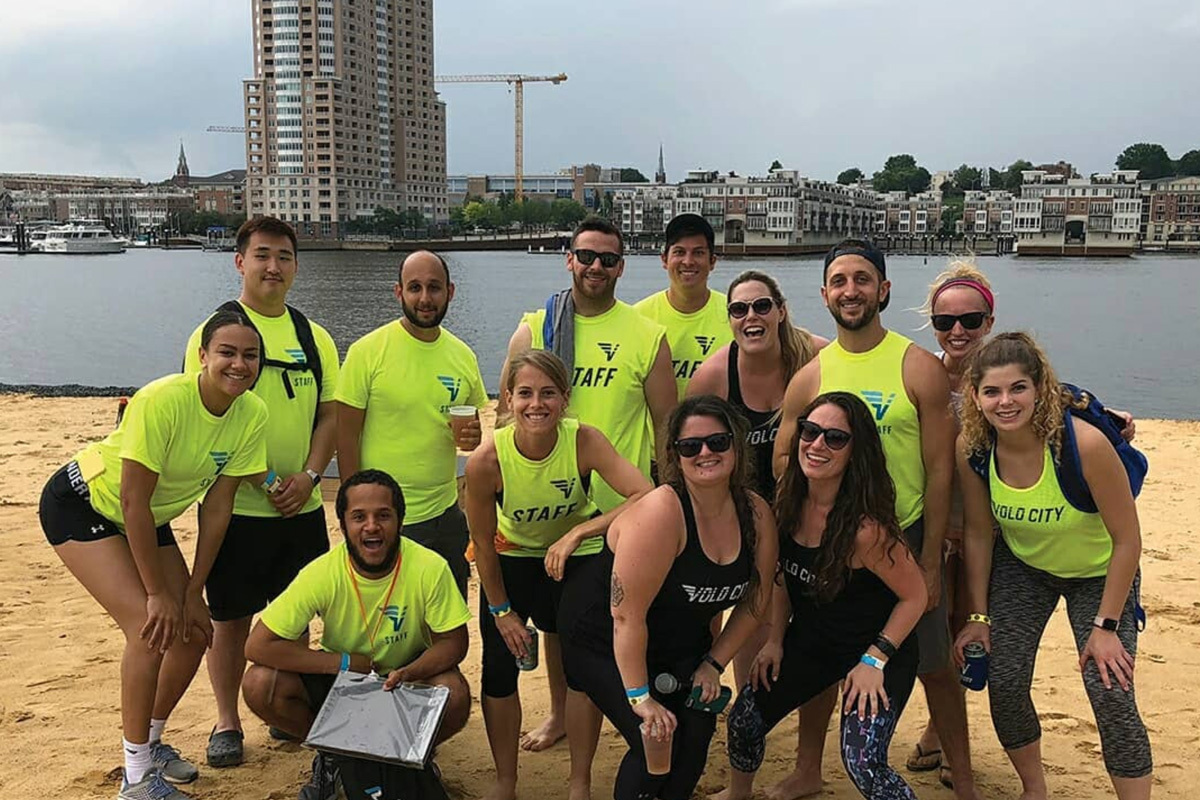 Volo City Baltimore Instagram
Most companies wouldn't celebrate being ranked number 976 on any list, unless it's the coveted Inc. magazine's list of 5,000 top private companies in the country. Volo City—formerly Baltimore Social—earned a spot on the list for a 507 percent growth in just three years—not including its momentum in Boston and New York.
"If your company is on the Inc. 5000, it's unparalleled recognition of your years of hard work and sacrifice," said Inc. editor-in-chief James Ledbetter in a statement. "The lines of business may come and go or come and stay. What doesn't change is the way entrepreneurs create and accelerate the forces that shape our lives."
Volo City launched in 2010 as Baltimore Bocce with just 16 members. Its founder and CEO Giovanni Marcantoni says that earning a ranking on Inc.'s list proves how far dedication and determination can go. Today, there are more than 60,000 members in Baltimore alone participating in social sports including football, softball, kickball, corn hole, bocce, and Skee-Ball leagues.
"When we started this whole thing, we didn't plan to be a business," Marcantoni said. "It was more of a lifestyle that's really evolved—taking it from adult social sports to now being able to solve a major problem by forming free, sustainable kids' leagues."
During this eight-year evolution, Volo City has expanded into seven cities across the country including Denver, New York, Charleston, San Francisco, Seattle, Washington, D.C., and Boston with Baltimore being the home base. The Volo City Kids Foundation, founded in 2015, is also a major part of each of those cities' programming that services more than 10,000 children nationally and also Marcantoni's most prized accomplishment.
The kids' leagues are made possible by the success of the adult sports' leagues. The fees collected for those leagues are funneled into the foundation to provide equipment, shirts, and meals for the children. There are currently 14 leagues through the charity that serve all areas of Baltimore City.
"There is no barrier to entry—it's free," he said. "It doesn't matter how good they are at the sport. Our program wants to take those barriers away. We don't turn any kids away. Our goal is for every middle schooler in Baltimore is able to play and have access to it by 2020."
A recent study by Sage Policy Group estimated that, by 2019, the economic impact of Volo City in Baltimore will exceed $20 million. The company also anticipates significant growth this year as well with the launch of new partnerships and state-of-the-art technology.
"Who would have thought that the Baltimore Bocce people would have made Inc. magazine's top 5000 list," Marcantoni said. "I think we have a lot of people that work hard and are really talented. I think that's what makes our company different and special and that's probably how we got here."