Pretty in Pink
Cotton candy gets fancy.
It seems like everywhere we eat these days, what's old is officially new again. Nostalgic foods have made a major comeback, with sentimental snacks such as ice cream, cookie dough, and, now, cotton candy—the simplest of summer treats—getting fashionable facelifts.
In Baltimore, the spun sugar is experiencing a sweet revival thanks to the family of B'More Fluff. Launched last October by siblings Colleen, Natalie, and Brian Kochesfahani, this local cotton candy company makes anything but the traditional pillowy puffs found on the faded boardwalks and state fair Ferris wheels of yesteryear.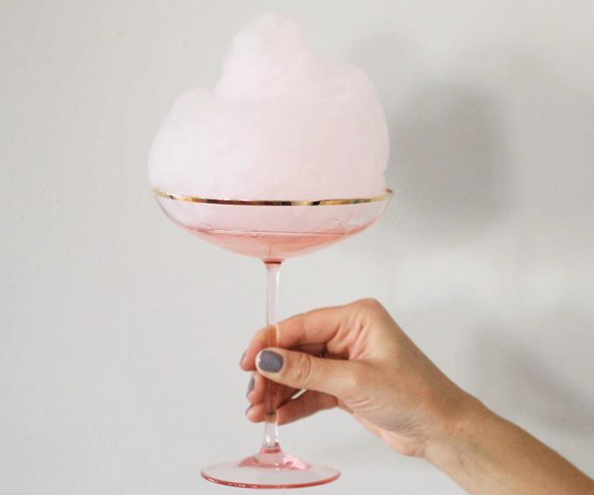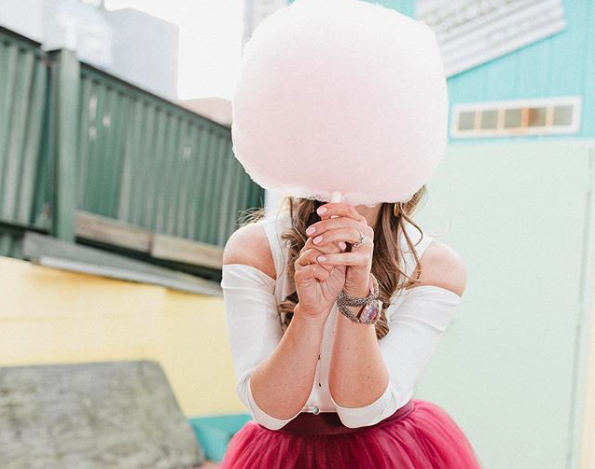 Instead, the old-school sweet has been brought into the 21st century—each artisanal swirl is made with organic cane sugar and served in a variety of fun flavors, such as honey lavender, Key lime pie, and Champagne. As a side business to the sisters' 3-year-old concierge service, the pint-sized pushcart serves sweet-tooths at weddings, birthday parties, and local events around the city.
For Brian, who spins the sugar while wearing a pink bowtie and plaid tailored sports coat, the sweetest thing is the interaction with customers, ranging from grandchildren to grandparents. "That's the best part," he says, "just making smiles all day long."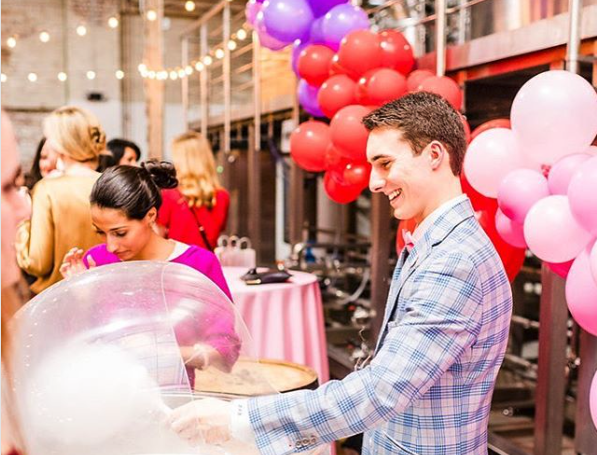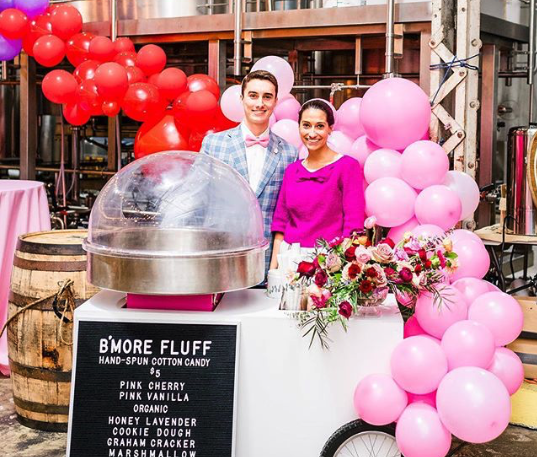 Fun Facts:
B'More Fluffers craft each cone one at a time and can make about 50 cones per hour.
Using one tablespoon of sugar, each cone only packs about 50 calories, making it a guilt-free treat that won't destroy your diet.
Inspired by an Italian spun-sugar confection, cotton candy as we know it was first invented by a Tennessee dentist in 1897. It was later introduced at the 1904 World's Fair as "fairy floss," making its debut the same year as other seminal snacks such as Dr. Pepper, Cracker Jack, and Popsicles.
Locals craving cotton candy can also find it at the Kids' Corner in Camden Yards, this month's Maryland State Fair, and as a flavor at local snowball stands.