GameChanger: John Huffington
We catch up with the Director of Business Development for Kinetic Capital.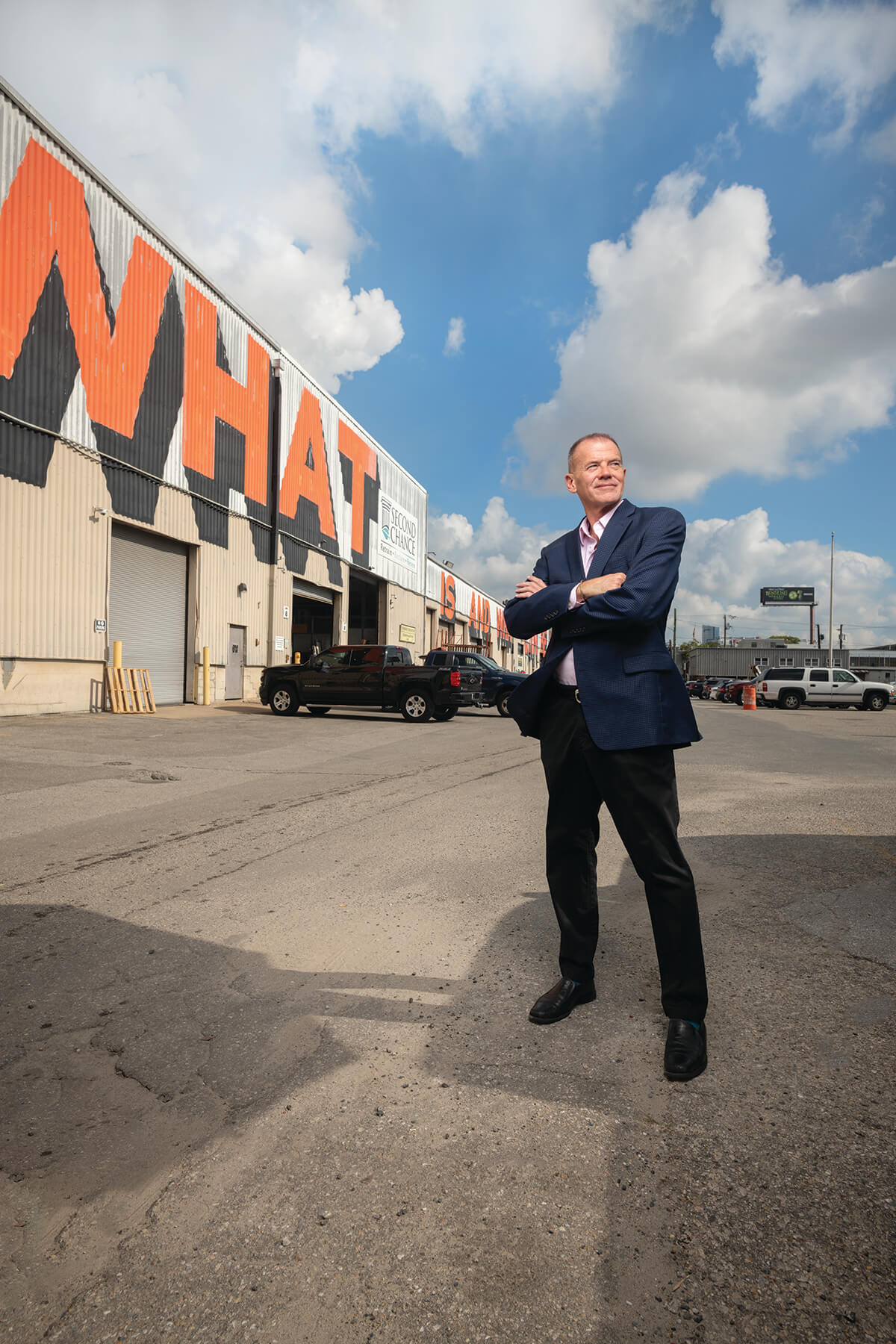 John Huffington didn't ask to be the poster child for returning citizens. But after serving more than 30 years for a double murder he didn't commit, with 10 on death row, the Harford County native sees it as his duty to give back to incarcerated and re-entering populations. Despite his resumé gap, Huffington's post-prison accomplishments—from handling workforce development for the Living Classrooms Foundation to business development at private services equity firm Kinetic Capital—are giving countless individuals a second chance.
Falsely accused at 18 years old for a double murder, how did you deal with the injustice of your situation?
Nelson Mandela said, "When I walked in the gates, I had to leave my anger behind to live a fulfilled life." And it's true, you can't carry that bitterness. While I was behind bars, I created and led numerous enrichment and educational programs that are still running. Thanks to DNA evidence proving my innocence in 2013, I'm now able to take everyone from judges to Ray Lewis on tours to see how hard incarcerated individuals are working to better themselves.
Your first "second chance" was serving as a manager at Second Chance, the South Baltimore nonprofit that trains individuals with employment barriers. How did you transition from there to Living Classrooms?
Living Classrooms gave me an opportunity that was unheard of, and we accomplished so much partnering with companies willing to work shoulder to shoulder with returning citizens. I managed Project SERVE—the same job-training program I enrolled in upon my release—and took the reins on workforce development in the Target Investment Zone, a 2.5-mile area of East Baltimore designated to become a national model for breaking the cycle of poverty and incarceration.
You continue to break down barriers facing marginalized communities in your current role with Kinetic Capital. Tell us about the community foundation you helped launch in 2019.
The Kinetic Capital Community Foundation is about promoting income equalization in Baltimore City. We support and widen the reach of grassroots organizations [to help the likes of homeless or low-income populations]. Right now, we're looking to open a community center in West Baltimore.
What do you want people to know about the re-entering population?
With up to 8,000 returning citizens coming to Baltimore every year, there's an economic ripple effect we can't afford to ignore. It goes against any natural reason to continue to punish people who are hungry to work by slamming doors in their faces. A lot of these individuals never had the opportunity that the average person has, and this second chance is a first chance for so many.