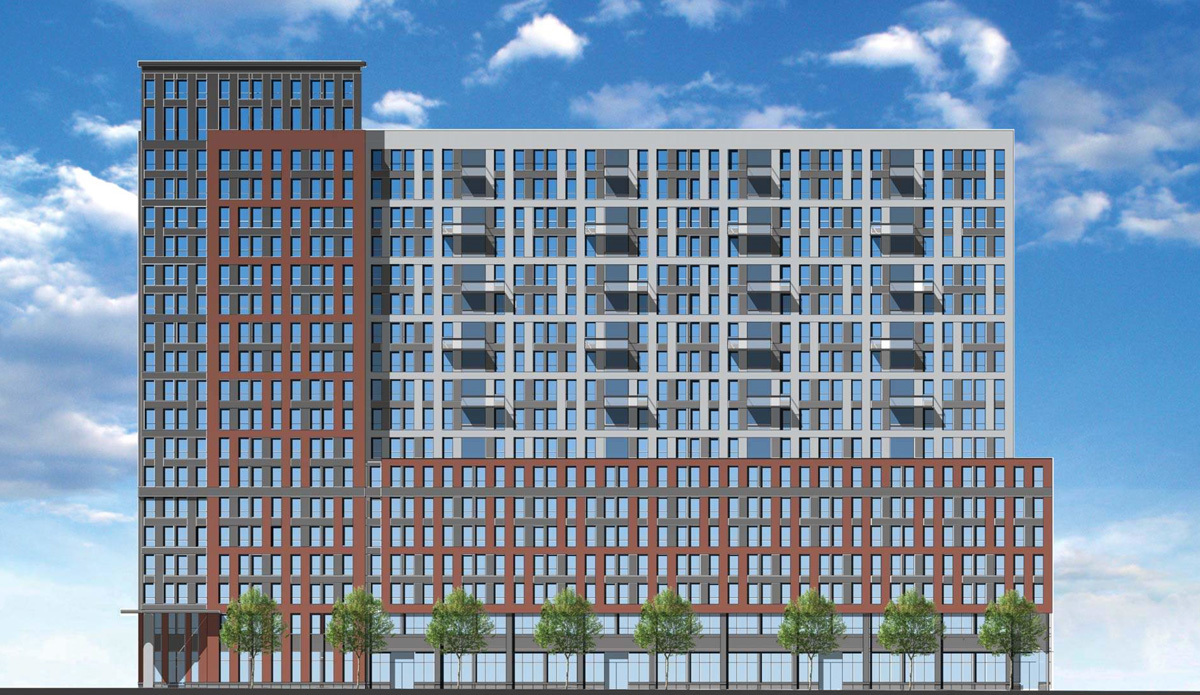 Monument Realty
If you've traveled to Harbor East within the last year, you may have noticed lots of ongoing construction—the new Harbor Point bridge, The Liberty apartments, Della Notte demolition—now add to the list the erection of a new luxury apartment building at 900 Fleet Street, which is set to be complete in 2019.
The current space is currently being used as an industrial switching station for Verizon. The new development of the space by Washington, D.C.-based developer Monument Realty calls for the partial demolition of the existing structure to build high-rise apartments. After much success with their recent building at 225 N. Calvert Street, Monument decided to set their sights on the popular "luxury district."
"We look forward to delivering a new apartment building in Harbor East which is a spectacular submarket with some of the highest rents in the city," said Colleen Kittell, spokeswoman for Monument Realty. "We love the neighborhood and think that more and more people will be interested in living downtown."
This new property will be following a new trend that has hit Baltimore with the arrival of new residential buildings—Anthem House, 414 Light Street, Hanover Crossing, and The Liberty—with retail on the lower levels. The project is planned right next to 380-unit apartment tower going up on the former Della Notte restaurant site on Fleet and President streets.
The 377,000 sq. ft. building will feature 400 studio-, one-, and two-bedroom apartments and 300 parking spaces above 20,000 square feet of retail space on the street level. The area has morphed into a developer's dream with expensive apartments, condos, shops, and restaurants.
"We have already received interest from potential tenants," she said. Although she can't reveal who they are just yet.
The $100-million building will feature a modern contemporary design with indoor and outdoor amenity spaces including a rooftop pool, fitness club, and pet amenities. Rental rates have not yet been determined but Kittell says they will be comparable to the rates of existing properties in Harbor East.
One concern that comes along with massive development is whether or not all of these new units will get filled—especially in a city like Baltimore whose population has remained stagnant for the past few years.
A unique model that's been used by Monument Realty already is the pop-up hotel company, WhyHotel, which temporarily leases out vacant apartment units. There is no word yet on if this new apartment building will make a similar arrangement.
"We're in the early stages of planning," Kittell said. "We're looking for next year for things to get underway. We're really excited."