How These Baltimore Business Partners Kept Utilities on for Neighbors in Need
Neil Sweren and Scott Eisgrau raised $75,000 to assist households that were in danger of imminent shut-offs during the pandemic.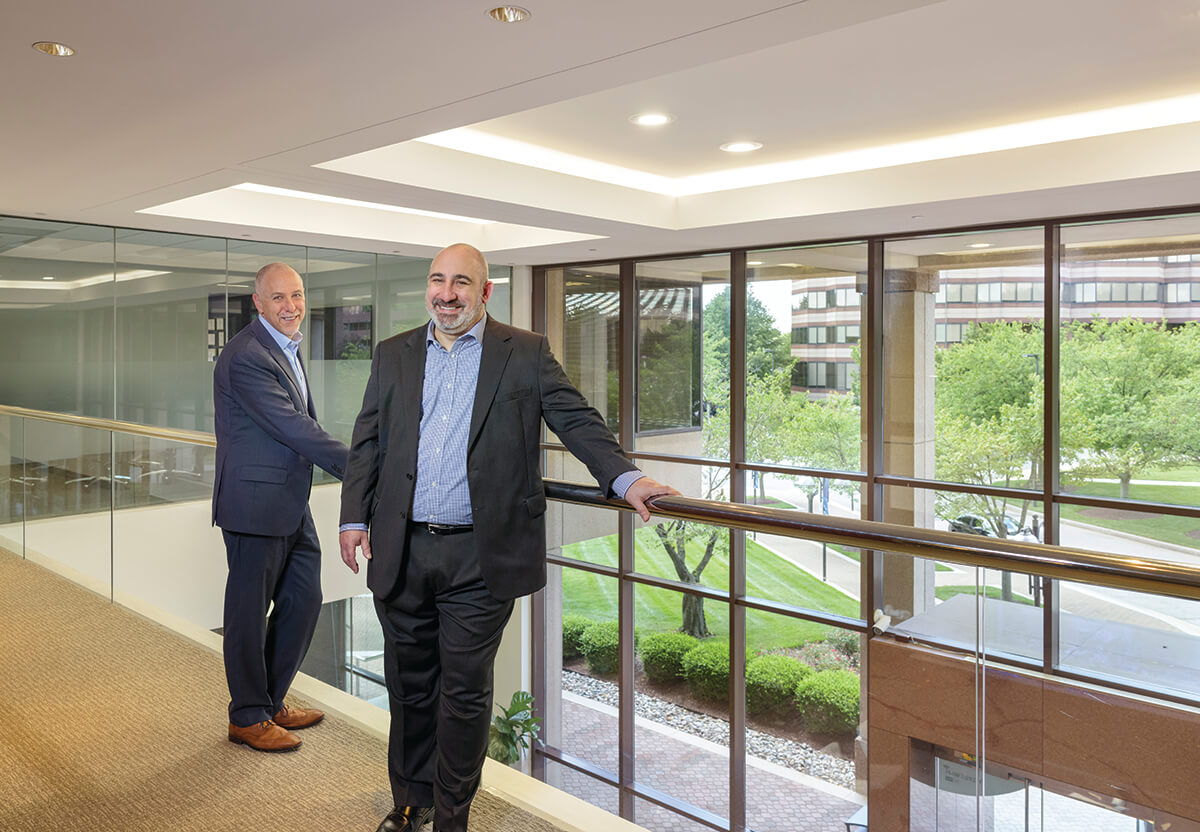 Late-night scrolling isn't usually the most productive of endeavors. But when Neil Sweren came across an article about a Florida man who covered the utility bills of his neighbors facing power cutoffs, he sent it to his best friend and business partner in Atlantic Coast Mortgage.
Immediately, his phone lit up with Eisgrau's ready reply: "I'm in."
"What was so striking is that some of these people only owed $70," Sweren says. "But they were having to choose between keeping the lights on or feeding their kids."
The long-time friends, who met as freshmen at Towson University in 1985, felt that lending a helping hand in their own backyards was more meaningful than donating to a large organization. The next day, Sweren got in touch with the Fuel Fund of Maryland to see how they could help their respective communities—Pikesville and Reisterstown—as well as Owings Mills, the site of Atlantic Coast Mortgage's headquarters.
At the time, they had hoped to raise $10,000 or so. But when they shared their plan with Atlantic Coast Mortgage's CEO, Timur Tunador, he challenged them to seek donations from their friends and associates, explaining that the company would match them dollar for dollar.
"We're in the mortgage business, so we were doing well during the pandemic. But we knew so many people were hurting, and this was something relatively easy we could do to give back," Sweren says.
The holiday season further inspired their efforts. "It was a dark and isolating time, but it was also the season of giving," Eisgrau says. "What better way to make sure our neighbors enjoy their holiday than to ease any worries about their power being turned off?"
Their timing happened to coincide with the expiring moratorium on shutoffs due to COVID-19, which threatened to leave low-income families vulnerable during the cold winter months. With the help of the Fuel Fund, Sweren and Eisgrau established the ACM Cares: Local Energy Fund.
Thanks to the generosity of their families, friends, and networks, the donations quickly amounted to more than $25,000, which was then matched by Fuel Fund grants and BGE utility credits. With a grand total of $75,000 raised to assist households that were in danger of imminent shut-offs or otherwise delinquent, both Sweren and Eisgrau say the impact of their idea went far beyond anything they anticipated.
"I have a rabbi friend who always says, 'It doesn't take much to be a good person.' It's not about the number of people you help. It's about doing what you can to make the world a little bit better, even if it's just bringing in your neighbor's trash," Sweren says. "It doesn't have to take a lot of money or thought to make a difference."