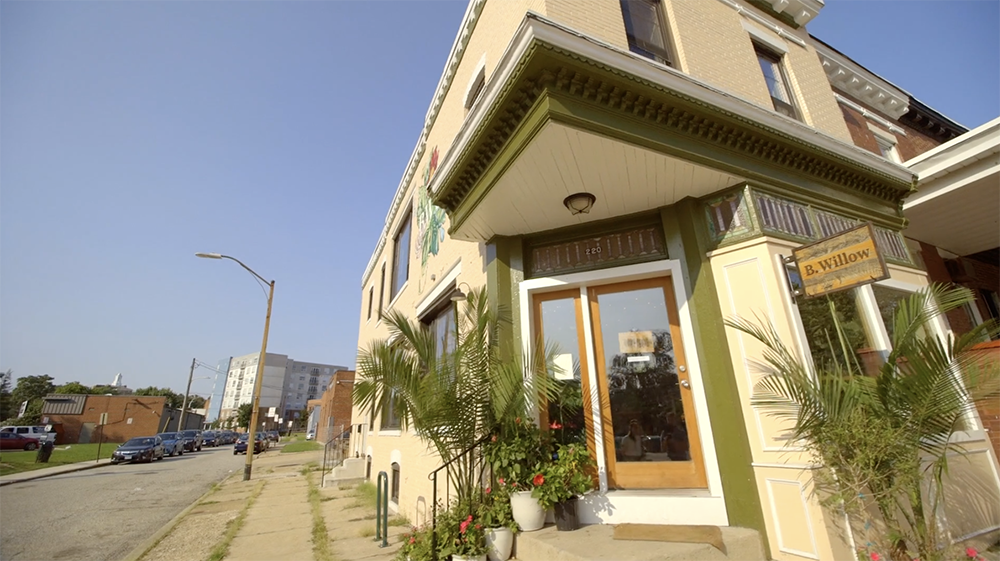 Shine Creative
Think you have a great retail idea for a hip, up-and-coming 'hood, but you're a little short of cash? How does free rent sound? Or what if we throw in a fully finished space?
Okay, the rent's only free for a while, but that's the come-on that civic leaders in Remington are using to attract proposals from entrepreneurs to keep the neighborhood on track to a revitalization that's been gaining speed in the past few years.
In a partnership with Johns Hopkins University and Seawall, a real-estate development firm founded by Thibault and Donald Manekin that specializes in readaptive use of Baltimore's old structures, The Greater Remington Improvement Association (GRIA) is accepting applications for the Remington Storefront Challenge (RSC), a search for local entrepreneurs to launch temporary retail concepts in two storefronts in what's becoming one of Baltimore's hottest affordable neighborhoods.
The best big idea, as decided by the association, will get free rent for 12 to 24 months in one of two refurbished storefronts it has to work with, funding to help deck out the new spaces, plus technical assistance to get up and running.
But your plan for Baltimore's first Scotch-tape store probably won't fly. That's because the project—which enjoys additional support from sponsors Central Baltimore Partnership, Howard Bank, and Younts Design—isn't just looking for any retail business.
The RSC seeks businesses that are viable to Remington—specifically what the neighborhood says it needs and wants, according to board member and land-use committee member Joshua Greenfeld. Applicants with young businesses and new ideas will be asked to demonstrate their experience, passion, and ability to execute their business plan, including how their concept will increase foot traffic to the area, and complement existing businesses.
And, yes, the GRIA has had a few initial bites: "We have started to receive some really exciting applications," says Greenfeld, "including some health and wellness providers with interesting community-based ideas."
There's no indication yet, though, that the pilot program will be expanded if it proves successful. "I hope there will be others, but I can't say one way or the other," says Greenfeld. "We're trying to be very careful not to overpromise anything."
The two RSC locations being offered up are fairly prime, location-wise: One is a 1,240-square-foot space at 300 W. 29th Street, on the corner of Remington Avenue, currently occupied by a Pizza Boli's that's about to relocate. The other is a 900-square-foot space with floor-to-ceiling windows at 2700 Remington Avenue, Suite 1100, in Remington Row, a mixed-use building with 108 apartment units, as well as retail and wellness businesses.
"We are looking to increase the diversity of business owners and retail options in the neighborhood," said K.C. Kelleher, a member of GRIA who's been active in the program. "We want to find the two concepts that best support the values and needs of our community."