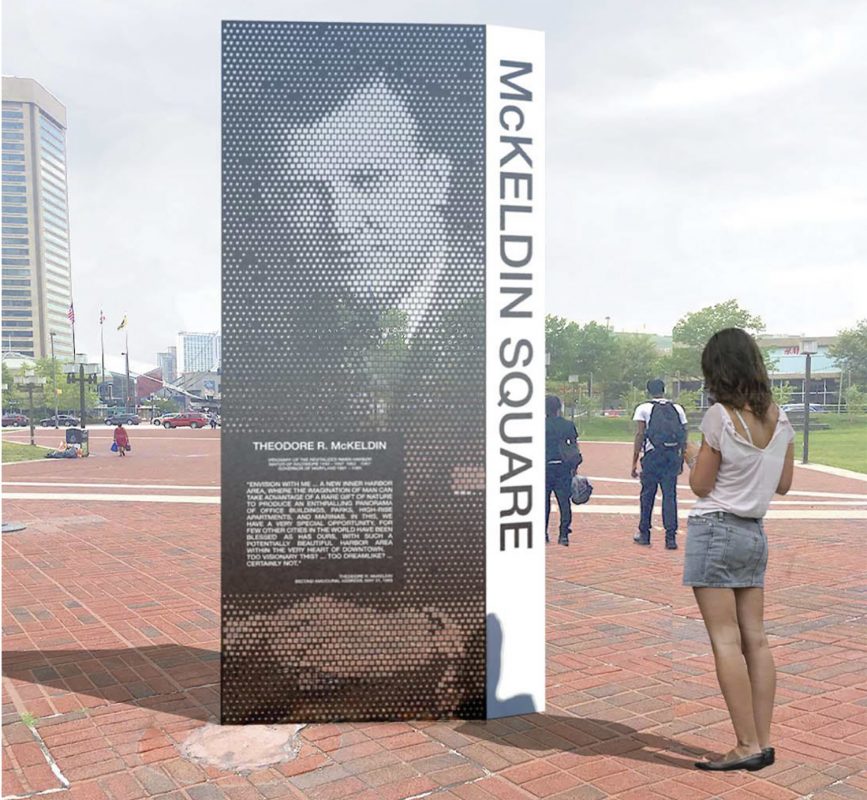 Michael Evitts
Most Baltimoreans are familiar with McKeldin Square and the fountain that once inhabited it, but they might not know who exactly former governor and two-time mayor of Baltimore Theodore McKeldin was. Now, with phase two of a renovation project over a decade in the making, Downtown Partnership and city, state, and private sector collaborators are going to fix that.
"We want people to take away some recognition of why it's named after McKeldin," says Kirby Fowler, president of Downtown Partnership of Baltimore. "That's something you weren't able to achieve previously."
The deconstruction several years ago of the fountain and adjacent plaza—an example of Brutalist architecture with water-lit prisms amid concrete walkways—was not without controversy. Finished in 1982, shortly after the opening of Inner Harbor, it was named after McKeldin who had first proposed redeveloping Baltimore's previously downtrodden waterfront in 1963.
Creating an open space in an area that doesn't have a lot of them was a priority for Fowler and his team. It's here that people will be able to gather to take in a new misting water feature—a nod to the fountain that was a centerpiece at the square until it was demolished in 2016—that will light up with Ravens purple or Orioles orange in season.
And while they're there, visitors will be able to learn a little about the city's history, as a sitting wall will be installed with a quote from McKeldin etched in. There will also be signs elaborating on McKeldin's history as a champion for civil rights and development throughout the city. "We like to refer to history and not forget it as we develop sites," Fowler says.
Of course, the driving force of this redevelopment is its namesake, and Governor McKeldin's surviving family members couldn't be more thrilled of the city's choice to honor the patriarchal figure.
"We were very supportive of how they wanted to honor his legacy and vision for a transformed Inner Harbor," says Caroline Wayner, McKeldin's granddaughter. "It's a stellar example of public and private groups working together to make something positive happen for Baltimore."
Indeed, McKeldin was an instrumental figure in the vision planning for the Inner Harbor. So it is perhaps fitting that the square is in the midst of a strategic beautification project.
"It's a very nice tribute to my father," says McKeldin's son, Ted. "This is much more open and and available to the public."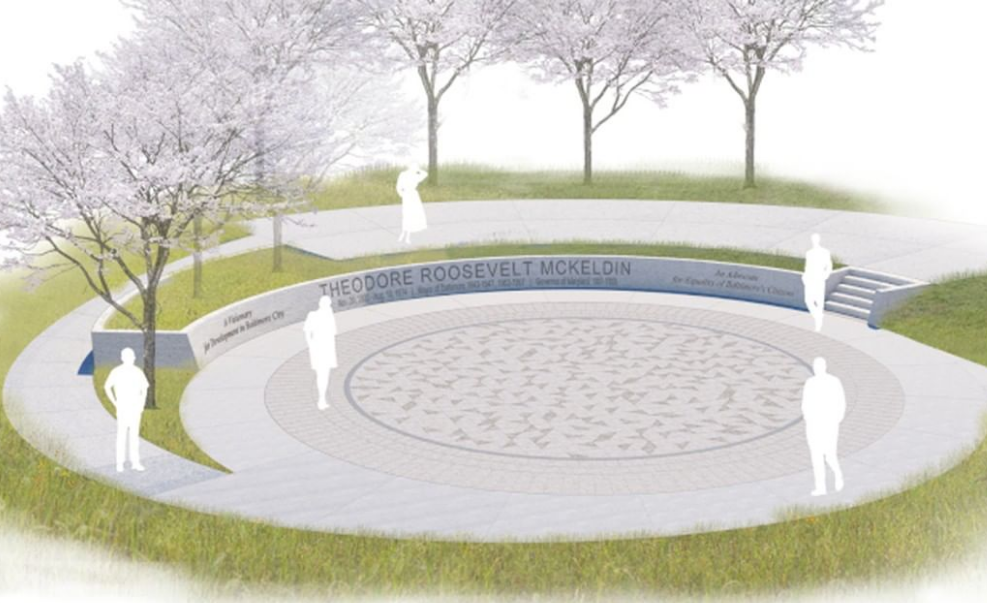 Fowler sees the revamped McKeldin Square as part of a larger initiative, one that sees smaller urban spaces spread across the city. The first phase of the $4 million project laid the foundation for phase two, which includes the water feature and historical marking. It's expected to be completed by the end of the year, as Downtown Partnership unveils a new jewel in the downtown area.
"We are so deeply appreciative," Caroline says. "My grandfather would be very honored and thrilled that people still care about the Inner Harbor and downtown—about bringing life to it and keeping it a vibrant, positive, and safe place."