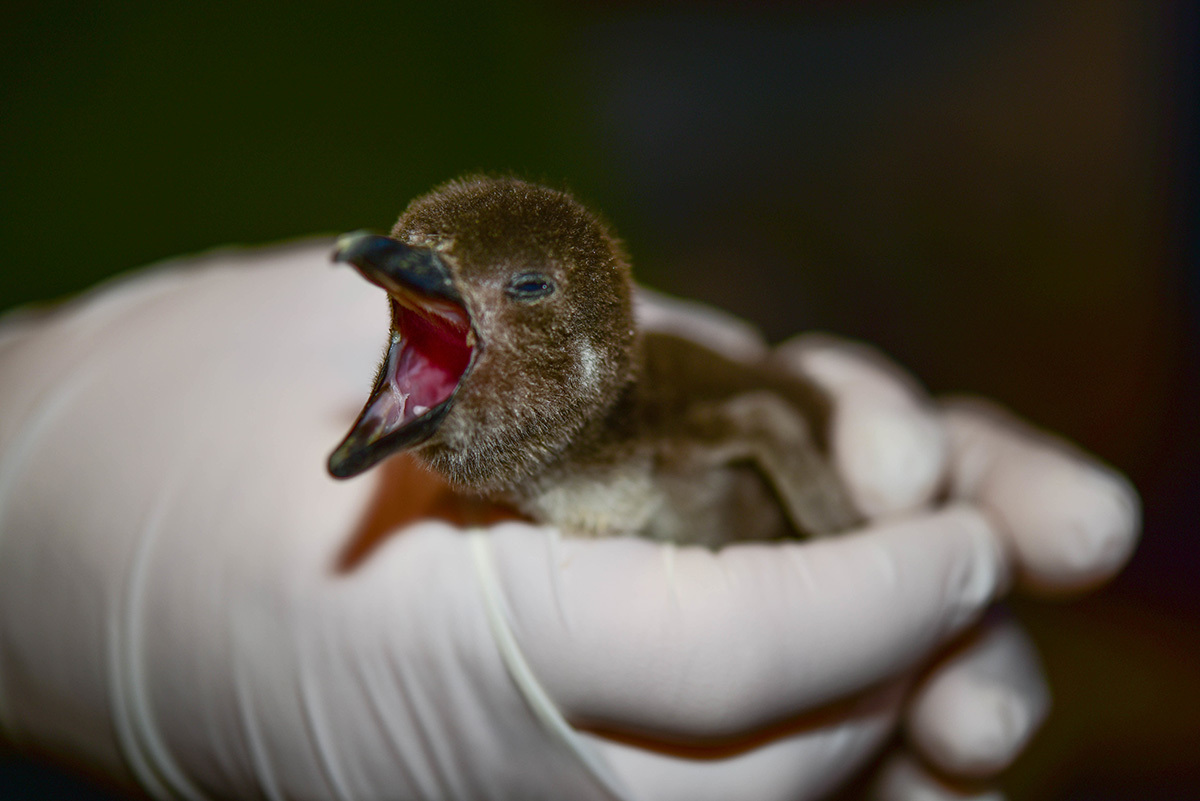 Courtesy of The Maryland Zoo
The world is a scary and uncertain place. But some things remains pure and good—like baby penguins! 
The Maryland Zoo in Baltimore announced today the two latest additions to its award-winning Penguin Coast exhibit. The African penguin chicks, hatched on October 13 and 14, respectively, are the first hatchlings of the 2017-2018 penguin breeding season. One chick is being raised by its parents (male and female penguins take turns caring for their young) while the other is being raised by zookeepers because it wasn't gaining sufficient weight. 
"The chicks will stay behind-the-scenes in the Penguin Conservation Center for a few months until their juvenile feathers have grown in and they pass their swimming lessons," says Jen Kottyan, the zoo's avian collection and conservation manager.
Zookeepers are especially excited about this breeding season, as it marks 50 years since the zoo began working with the endangered penguin species that is indigenous to South Africa. Over the intervening decades, the zoo has hatched more than 900 African penguins, many of which have been given to other zoos to increase species diversity in breeding programs. The two latest hatchlings represent numbers 988 and 989, and several more eggs are incubating.  
"If our penguin pairs hatch eleven more healthy chicks this season, then we will hit the 1,000 mark, enthuses Kottyan, adding, "We really have high hopes of hatching at least eleven chicks, if not more, this season."
We'll be rooting them on. The world can never have enough cuteness.