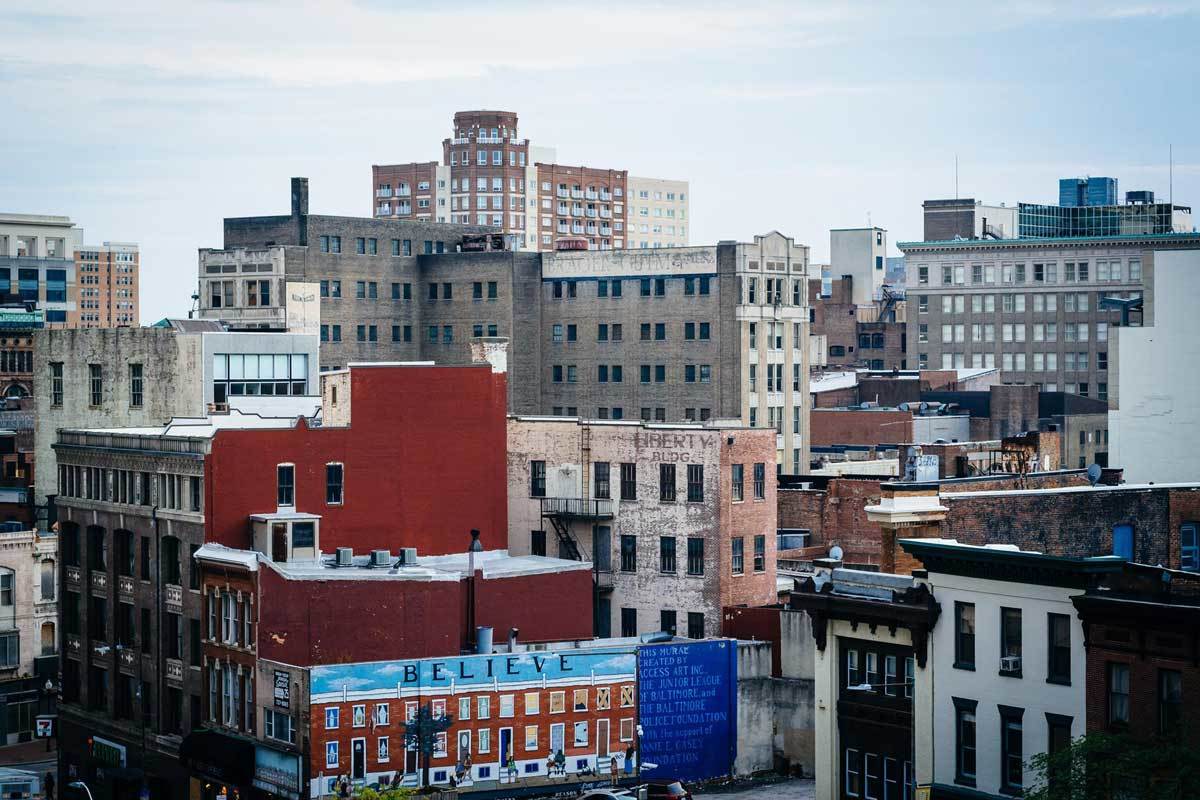 Baltimore Beat
The last issue of City Paper was practically still warm from its final press run when it was announced on Thursday that a new alt-weekly would be launching. The Baltimore Beat will publish its first paper on November 15 with Lisa Snowden-McCray—former community coordinator at The Sun—as editor-in-chief, and City Paper's Brandon Soderberg as managing editor.
Baltimore Beat will feature print and digital content, as well as classified and display ads. The free, weekly newspaper will share similarities to predecessor in terms of art and music coverage, but plans to highlight new voices throughout the city.
"We're not trying to be City Paper part two," said Snowden-McCray. "I want to make sure we are hitting the group of people and areas that are usually overlooked. I want to hand the mic to people who historically haven't had the chance to have a say on things that are going on in the city."
The new publication is owned by Brown Naff Pitts Omnimedia (BNP), which also oversees the Washington Blade—the oldest LGBT newspaper in the country—and the Los Angeles Blade.
Soderberg and publisher Kevin Naff handpicked Snowden-McCray for the editor-in-chief position. They wanted to find a voice that was representative and passionate about the city with the experience to match.
Naff says that the fact that Snowden-McCray is one of the only African-American women in charge of a newspaper in a predominantly black city like Baltimore is something that should be celebrated. For her part, Snowden-McCray is eager to break down the barriers in a white, male-dominated industry.
"I am always talking about the need for diversity in journalism," she said. "The fact that there aren't enough people of color, the fact that there aren't enough women in editorial positions—I felt like I had to take the job." 
BNP will handle all of the back-office operations while the staff of four gains traction, including associate publisher Jennifer Marsh, who previously worked at both The Sun and City Paper. With just Snowden-McCray and Soderberg on the editorial staff, the Beat will draw a lot of its content from fellow Blade publications, freelancers, and staff of The Real News Network (the paper's current officemate). 
In a time where alt-weeklies are dying out due to declining ad sales and revenue, Naff says that he's not worried.
"If I didn't think this was profitable, I wouldn't be going into it," he said. "We put together a really great, experienced team. I'm confident in Lisa and her abilities."
Marsh has already begun gathering advertisers for the paper, saying this is the chance to give Baltimore "the alternative newspaper it deserves," so she's working hard to make sure the Beat will thrive.
"This opportunity kind of fell out of the sky and it's a chance to do everything right," she says. "Even though we're just a staff of four, it's more powerful because we're all doing it for the love of the medium."
The first print edition of Baltimore Beat will be available on November 15 at hundreds of local bars, restaurants, gyms, and stores. Street boxes, which will not be the same yellow ones that City Paper was available in, will be coming soon.
"We're here to celebrate with you," Snowden-McCray said. "There are amazing things happening in Baltimore, and we want to talk about each and every one."