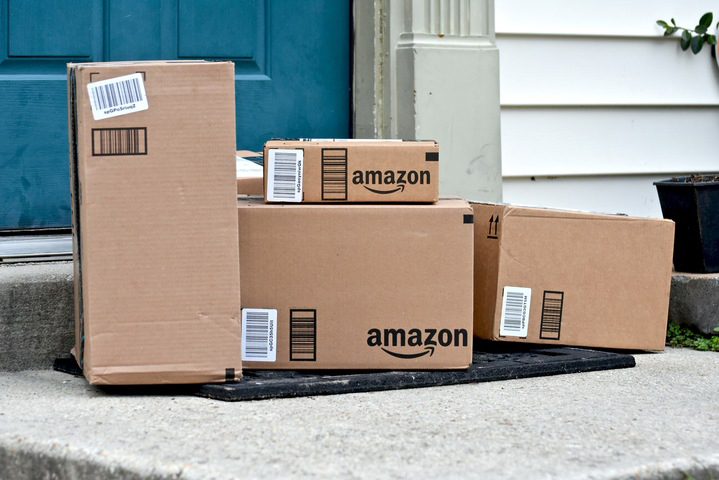 When sifting through the 238 proposals from North American cities and regions, Amazon will see two bids from Baltimore that tell very different stories. According to Reuters, 54 states, provinces, districts, and territories applied to host the company's second headquarters—a fate that would bring 50,000 jobs and tens of billions of dollars worth of investment to the winning bid. 
While the city's Port Covington proposal comes with plenty of incentives, the Old Goucher neighborhood has also placed its hat in the ring. Located in the center of the city between Remington and Charles Village, the Old Goucher Community Association announced a completely independent bid last week. The proposal, "Center City Baltimore: Amazon's Next Day One Neighborhood," stresses the centrality of the area to restaurants, universities, and museums as a selling point.
"If [Amazon's headquarters] come to Baltimore, I would be happy to have them in Port Covington or in Old Goucher," said the community association's president Kelly Cross. "We've been overlooked for decades. But when you look at the access that we have, you really can't compare it to any other part of Baltimore."
Among the recommended sites in the proposal are the stalled state center complex in West Baltimore and a prison complex on the east side of town. Although the Old Goucher community has major landmarks like MICA, the Baltimore Museum of Art, and the University of Baltimore within walking distance, it's hard to compete with the South Baltimore Port Covington site that is already slated to receive a $660 million TIF bond to start the project. The site is also expected to profit from more than $700 million in tax breaks.
An article published on Inc. magazine's website last week said that the Port Covington site would be an ideal fit for Amazon's HQ2 home. Writer Tom Popomaronis cited the flexibility of the 235-acre mixed-use space at Port Covington as one of the major factors that may sway Amazon's decision. (That $233 million investment from Goldman Sachs didn't hurt either.)
"Port Covington is bolted onto an existing city with an incredible, authentic history, deeply rooted in innovation that played a very strong part in American history," he wrote. "To say that it's compelling is an understatement."
Tom Geddes, the CEO of Plank Industries, echoed the sentiment that Baltimore has the best foundation for a company like Amazon to build upon.
"Amazon might take a project in another city from 0-60, but with Baltimore, we expect them to take us from 50-90," Geddes said in a statement. "We have significant momentum already and know the impact it will have on the city and region—Amazon would obviously be not only a huge accelerant to this, but also a beneficiary of it. You can feel the energy that already exists today which Amazon will inevitably fuel as they look to build their corporate culture on the East Coast." 
In Maryland overall, other bids were submitted from Prince George's, Howard, and Montgomery counties. And, while Port Covington certainly has plenty of merits, Cross said we shouldn't count Old Goucher out just yet. On a recent visit to Google's headquarters in New York City's Midtown, he noticed a trend among major corporations that may give his community the extra push it needs for consideration.
"Tech companies are moving to that center city area," he said. "One of the problems that Baltimore has had is that we haven't been really focused on putting jobs and capital in the city core where it can really have the massive ripple effect everywhere."