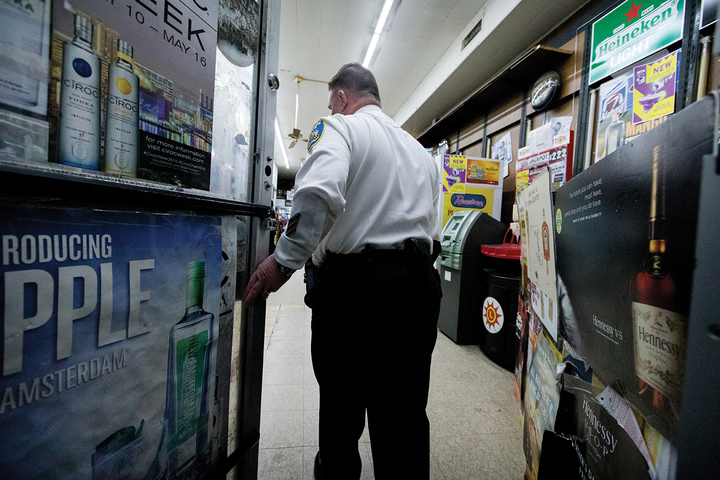 Justin Tsucalas
On June 20, Attorney General Jeff Sessions introduced the National Public Safety Partnership (PSP) to combat violent crime in 12 U.S. cities. Baltimore residents and local officials were stunned to realize that Baltimore was not on the list.
"I'm feeling deprived and disappointed," said Baltimore Police Commissioner Kevin Davis. "Because the criteria, as it was explained to me, really epitomizes the crime challenges that exist right now in a city like Baltimore."
The PSP was created in response to President Trump's executive order in February to "reduce crime and restore public safety." The selected cities—Birmingham; Indianapolis; Memphis; Toledo, Ohio; Baton Rouge; Buffalo; Cincinnati; Houston; Jackson, Tennessee; Kansas City; Lansing, Michigan; and Springfield, Illinois—will receive enhanced federal support to identify and prioritize resources to combat crime in their cities.
The support includes structure, leadership, and crime analysis, training development, and expedited delivery of assistance with gun violence and criminal justice from the Department of Justice (DOJ).
Councilman Brandon Scott of Baltimore City's District 2 and vice chair of public safety, was less surprised to learn that Baltimore was overlooked.
"We know that [President Trump's] administration is known for talking about cities like Baltimore and Chicago, but they have not lifted a finger to help," he said. "We need to step up locally, the first thing we need to do is hire a director for the Mayor's Office of Criminal Justice (MOJC)."
The MOJC was established to reduce crime, gang activity, and drug trafficking, however, the director seat is currently vacant. Scott attributes the increase of violence in the city to that vacancy.
"We need to develop a complete and comprehensive public safety strategy or gun violence reduction strategy for the city of Baltimore," Scott said. "We have to do that, not just from a policing lens, but also through the lens of public health because violence is a disease, and we should treat it as such. We should stop treating it like it's just one symptom of the problem."
According to Commissioner Davis, there should be an announcement regarding the vacancy in the near future. Baltimore reached out to the mayor's office for comment, but did not receive a response.
"The mayor is working very hard to build her office of criminal justice," Davis said. "She's been very thoughtful and deliberate about building the very best team for the crime fight."
According to the DOJ, the PSP cities are selected through a process that compares the level of violence in a city to the national average, and the city should also have crime reduction strategies currently in place. Those criteria led Davis to believe that Baltimore was a shoe-in for the program.
"What we have been doing for the last couple of years with the crime fight, reform efforts, and the consent decree, has been at a breakneck pace," Davis said. "When the Attorney General identified jurisdictions that would benefit from enhancements, we just think that Baltimore is right at the top of the list."
Recently, the BPD has been taking the necessary steps to ensure that officers are properly trained before hitting the streets. Davis said they have doubled the number of required training hours from the state's obligatory 40 hours to 80.
The department has also instituted a new type of training, integrated communication and tactics (ICAT), that focuses on communication with suspects. In addition, BPD is a part of law enforcement assisted diversion for crisis intervention, which is only being used by a handful of departments around the country. 
"It's a blended approach with police officers and mental health professionals to deal with people in a mental health crisis," Davis said.
Early this month, there were two separate quadruple shootings within two days that caught the attention of the entire city and caused Commissioner Davis and Mayor Pugh to react. Davis placed his entire foot patrol, detectives, and sworn administrative staff on 12-hour shifts to patrol the streets for a week.
"That convinced me of a couple things. Number one: More police officers in the community matter," he said. "Number two: As police department and a community, we continue to feel the impact of having 500 fewer police officers in 2017 than we had in 2012."
Davis said the acts of violence needed to be addressed immediately, but the increased foot patrol and mandatory overtime comes with a hefty price tag and this strategy is not feasible.
"We had to assure the community that their police department was paying attention," he said.   
In Attorney General Sessions' June 20 announcement, he reassured the public that more cities will be added to the PSP moving forward, but did not specify an exact date or hint at what cities may be included. Until then, Davis said that Baltimore would continue to fight to combat the violence with the current resources.
"We are taking steps, and that's why my disappointment was tempered," he said.  "But when an additional opportunity arises like that, one that can sharpen us just a little bit more, we're always interested."