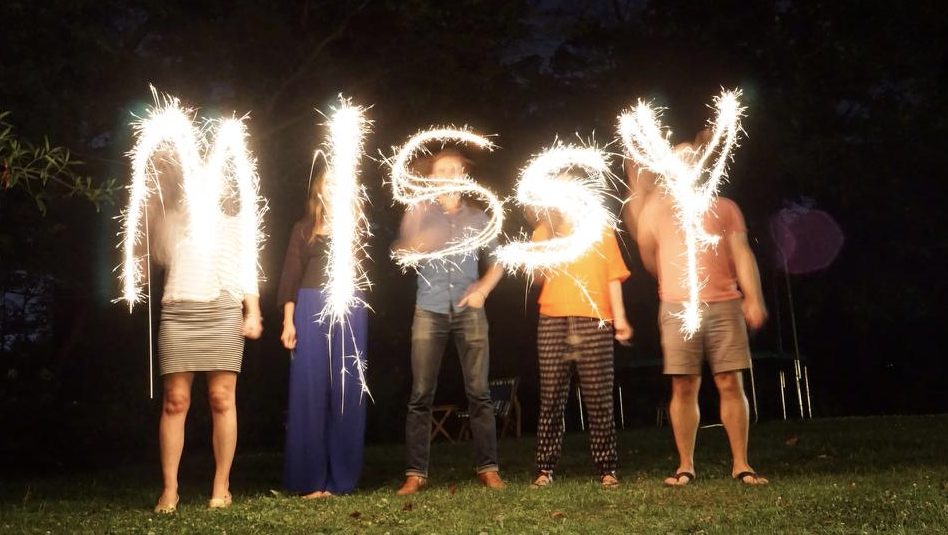 Photography by Drury Bynum
In April 2014, Shine Creative co-founder Melissa Kirby was out for an evening run. She suddenly collapsed, suffering multiple brain stem strokes that left her without the ability to move or speak. At just 42 years old, Kirby's life—full of family, yoga, and being a vibrant part of Baltimore's creative community—came to a halt.
Now, more than a year later, Kirby is receiving sub-acute care at a Towson facility, where she is making gradual progress, like speaking some faint words and moving more in her upper body. Of course, this sort of treatment does not come without a huge financial burden, so Kirby's husband Matt and the rest of her friends and family are hosting a fundraiser to ask the community to help contribute.
"It was really touch-and-go at first," says Kirby's business partner and close friend Jamie Campbell. "Now that we've started to see some movement, we are holding out hope that she will stand one day. But it's on no one's timeline. Our goal is to get her to acute care at Hopkins, which of course takes a lot of time and money. This is something we can do together for her."
The event is taking place at Clipper Mill Pool on August 22 at 7 p.m. and will have a "wild and free" summertime theme with a barbecue-style menu. Participating restaurants include Woodberry Kitchen, Tapas Teatro, Encantada, Cunningham's, Waterfront Kitchen, The Charmery, and The Local Oyster, as well as Flying Dog Brewery providing beer. Event planner Stephanie Bradshaw is designing the event, entertainment will be provided by DJ Impulse, and a silent auction will include prizes like restaurant and yoga gift cards and AirBnB vacation homes.
Campbell and other organizers are mirroring an event they did last June to raise initial funds, which totaled $38,000. One-hundred percent of the proceeds from ticket sales and auction bids will go towards furthering Kirby's medical care.
The event is a reflection of the creative community Kirby loves and has been contributing to since she moved back to Baltimore in 2002. It was around that time that she opened Shine Collective, a boutique clothing store on The Avenue in Hampden. After the recession hit, Kirby closed the store and, along with Campbell, founded full-service video production agency Shine Creative.
"I always say she is the godmother of the indie boutique in Baltimore," Campbell says. "And she is still a founding partner. We see her once or twice a week; she is still Missy inside. Her humor is still there, and we still talk to her about the business and she gives us her opinions [through an alphabet chart]. That helps her feel like she still has a purpose and is a part of the community."
For those who can't attend the event and still want to donate, there is a Crowdrise website or checks can be mailed to Matt Kirby, Trustee, 2010 Clipper Park Rd. Ste. 105, Baltimore, MD 21211.
"This is not something that's going to be better in two weeks," Campbell says. "It's an ongoing, forever thing. But we have seen signs of hope. And the brain is incredibly resilient—it is constantly creating new pathways. At this point, it's the right time to go beyond just our circle of friends in order to sustain this for the long haul."