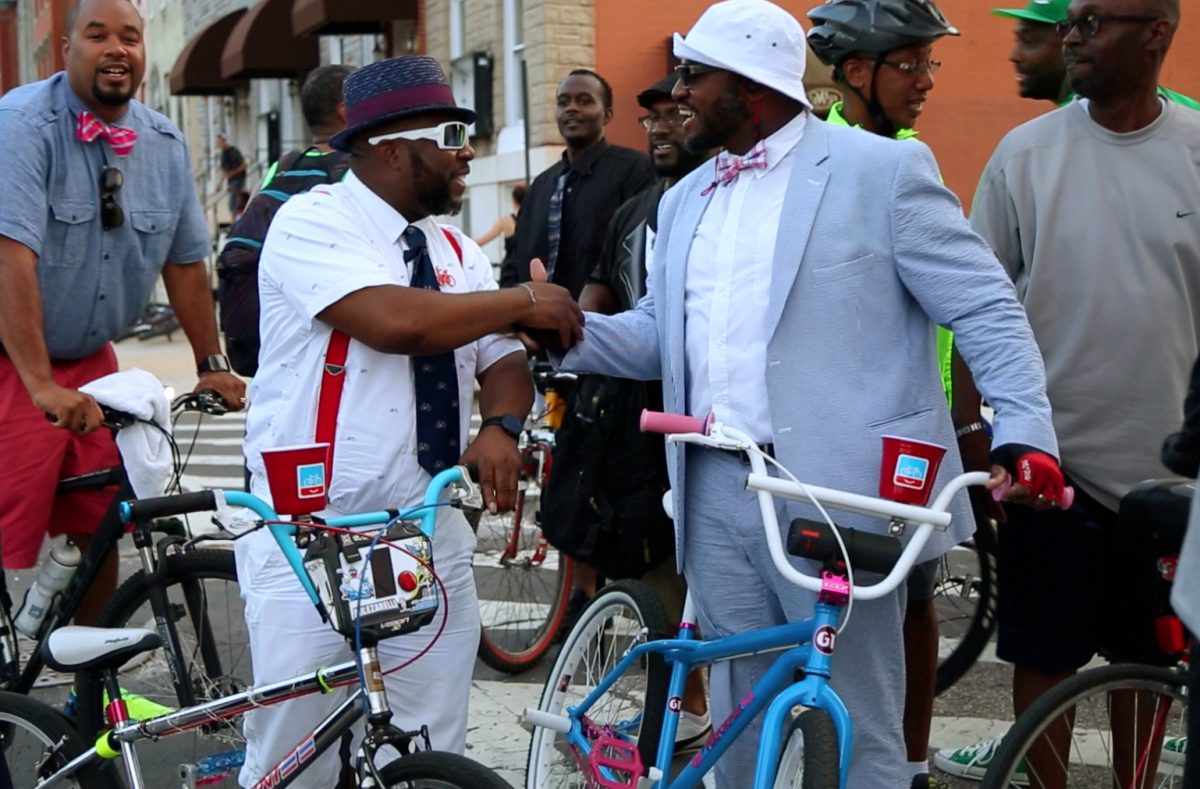 Bicyclists of Baltimore
Witnessing the demonstrations and protests in the city this spring, local bicyclists and visual artists Andy Dahl and Marissa O'Guinn wanted to create a project that would help bring Baltimore closer together. Specifically, Charm City's diverse bicycling community.
For many, the central image of a bicyclist remains a spandex-clad weekend warrior tackling the rolling hills of one of central Maryland's counties. Not that there's anything wrong with that—we love our rural road rides—but the images, interviews, and clips on the Bicyclists of Baltimore's website reveal and chronicle the many different sides of the urban pedaling community. The profiles include an award-winning bike builder, kids, young African-American women, a college professor, Latino immigrants, everyday bicycle commuters, and people who just would rather explore and traverse the city outside on two wheels than inside an automobile.
Launched initially as a social media effort—Facebook, Twitter, and Instagram—Dahl and O'Guinn are now expanding their project, raising money for a feature-length documentary that will highlight the lives of individual cyclists while also showing how bicycling can assist in addressing social and economic barriers.
Dahl and O'Guinn note that until recently, it was a fairly rare sight to see someone bicycling through the streets of Baltimore. Today, however, city riders are "chomping at the bit" for more bicycling infrastructure as group rides, such as the Baltimore Bike Party and women-only Crank Mavens take hold, and bike advocacy organizations, such as Bikemore and Bike Maryland, continue to grow.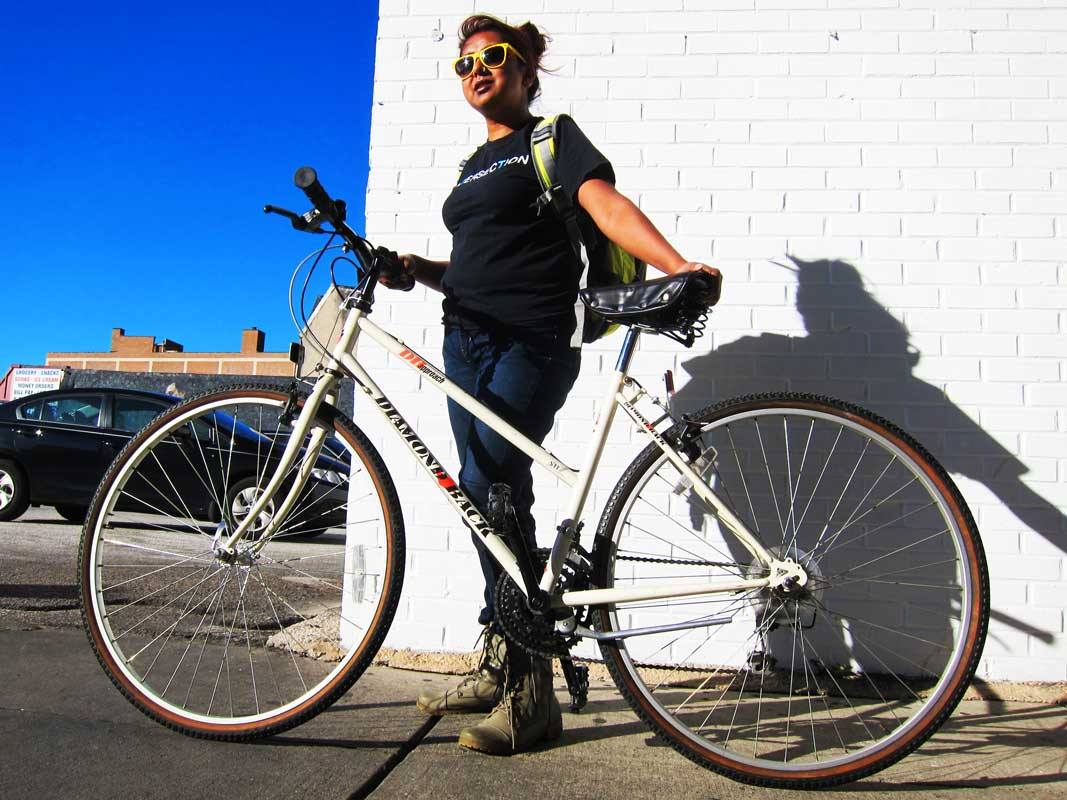 With their film, Dahl and O'Guinn, who are partnering with the nonprofit production company From The Heart, say they want show how bicycles have the potential to change the city and the people that live within it.
"Our city is reaching for social justice, and this film offers a lens into the lives of people from all corners of Baltimore who are connected to their communities through the bicycle," says O'Guinn.
So far, they've raised nearly $5,000 via Indiegogo toward their goal of $19,000, with a little more than three weeks to go in their fundraising campaign.
"The goal of the project is to connect people, and this crowdfunding strategy offers a means to not just raise money, but to uncover new stakeholders," Dahl says, adding the project has received broad support from other local bicyclists, bike shops, and social advocacy organizations.
About the film, from Indiegogo:
By creating a documentary film we not only celebrate individuals, but also bring them together in a visually compelling narrative that transcends social and economic barriers.
We follow the lives of bicyclists from all corners of Baltimore exploring how the increase in cycling in Baltimore helps to shape the city as a whole, and strengthen our different communities. We examine the ways in which Baltimore, a city with deep socio-economic and racial divides, can become united through the use of a human-powered vehicle.