Brittany Oliver Works to Ensure Black Women Are Never Left Behind
We talk to the Black Women's Rights Activist and founder of Not Without Black Women.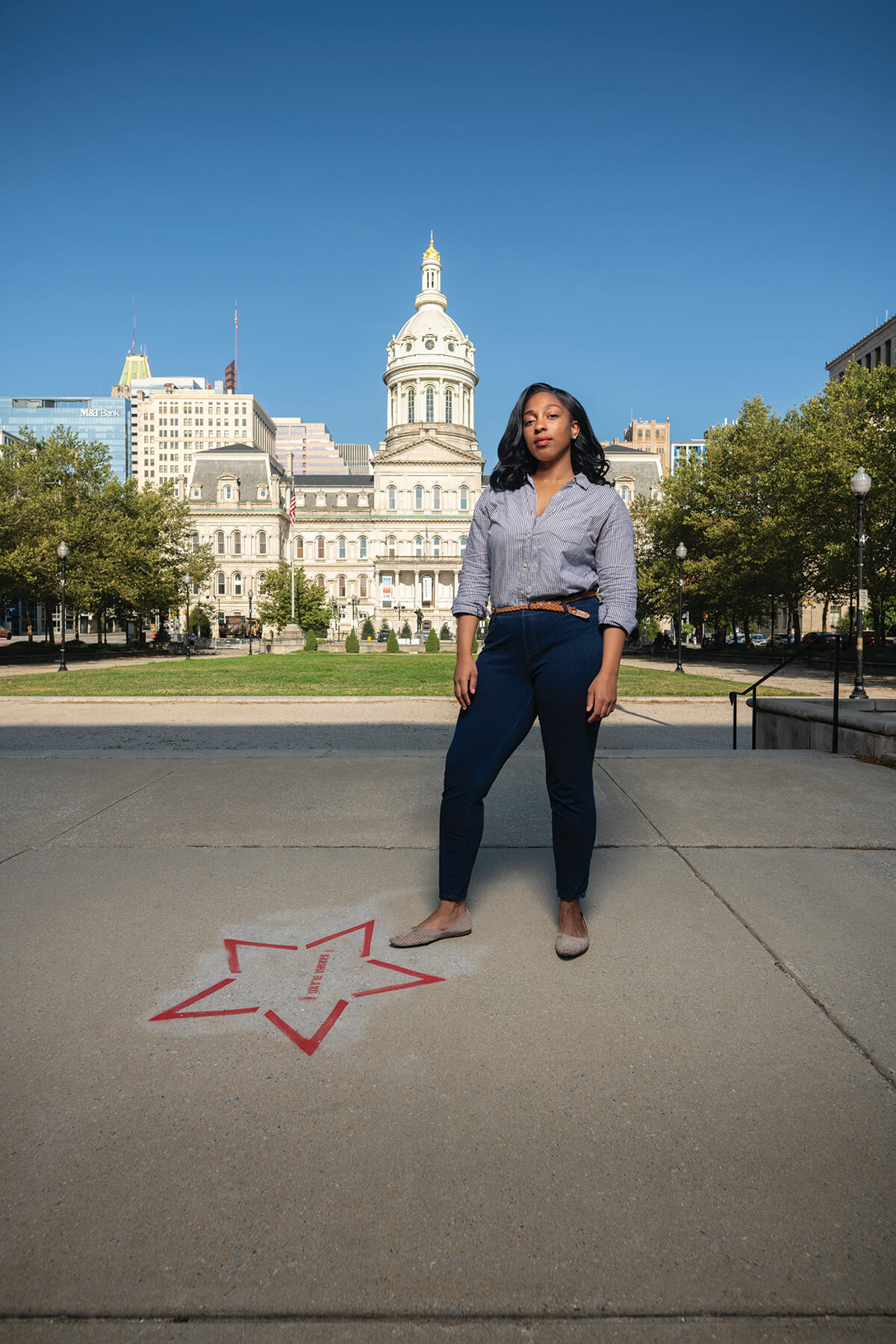 In the midst of major social change, Brittany Oliver's mission is to make sure that Black women are never left behind. She founded Not Without Black Women in 2017, as a response to the Women's March in Washington, D.C., which she (and others) felt marginalized women of color. More recently, she was one of the leaders of the local Say Her Name march, which demanded justice for Breonna Taylor and all Black women, femmes, and girls who have experienced police and interpersonal violence.
Why is it so important to center your work on Black women?
With this racial justice movement, we're never going to get where we need to be if folks don't provide a lane for Black women…The public response is very different to Black women who experience police violence and interpersonal violence. We don't get the same amount of over- whelming outpouring—you know, the marches in the streets. Black women typically have to organize those sorts of things themselves. I wholeheartedly believe that when Black women are free, everyone else will be. That's why we do the work that we do. It's forever a struggle.
A lot of the public conversation has been about police violence. But you think it's important to talk about interpersonal violence, as well.
Especially as it pertains to Black women and girls because we meet the intersection of race and gender. Our struggle is not just being Black. It's also being women.
Defund the police has been a rallying cry for the movement. But there's a caveat for you.
I have been growing very concerned with there being a lack of planning around how to protect women and children. I support re-evaluating where police funding is going, absolutely. The police have too much money! What I demand to know is, what is the alternative? I have not seen those who are calling for the police to be defunded come up with an effective, adequate, accountable proposal for [women, femmes, and children in danger]. I say put the power with the survivors. Let them make the decision about who they want to contact or what mechanism they want to use to deal with their situation. I don't believe in calling the shots for them about what they should be doing.
It seems like Breonna Taylor's name is almost as prominent now as George Floyd's. Do you sense that progress is being made?
There is an obsession with this meme culture, this hashtag type of phenomenon, which is helpful in many ways, of course. Public awareness is always a good thing. But I guess it's, how do you move beyond the hashtags? And how does that look in real time in terms of policy and laws and practices? It's like, if you support Black women and you support Black people, then pass reparations. Ban police officers from using the knee technique that killed George Floyd. Ban the no-knock warrants that got Breonna killed. She was sleeping. The good news is, there are lots of conversations happening. There are lots of changes being made. And I do believe that we will get there one day. For me, I know it's not here yet, right now, but at least I can say when I'm long gone that I was a part of the resistance creating change.