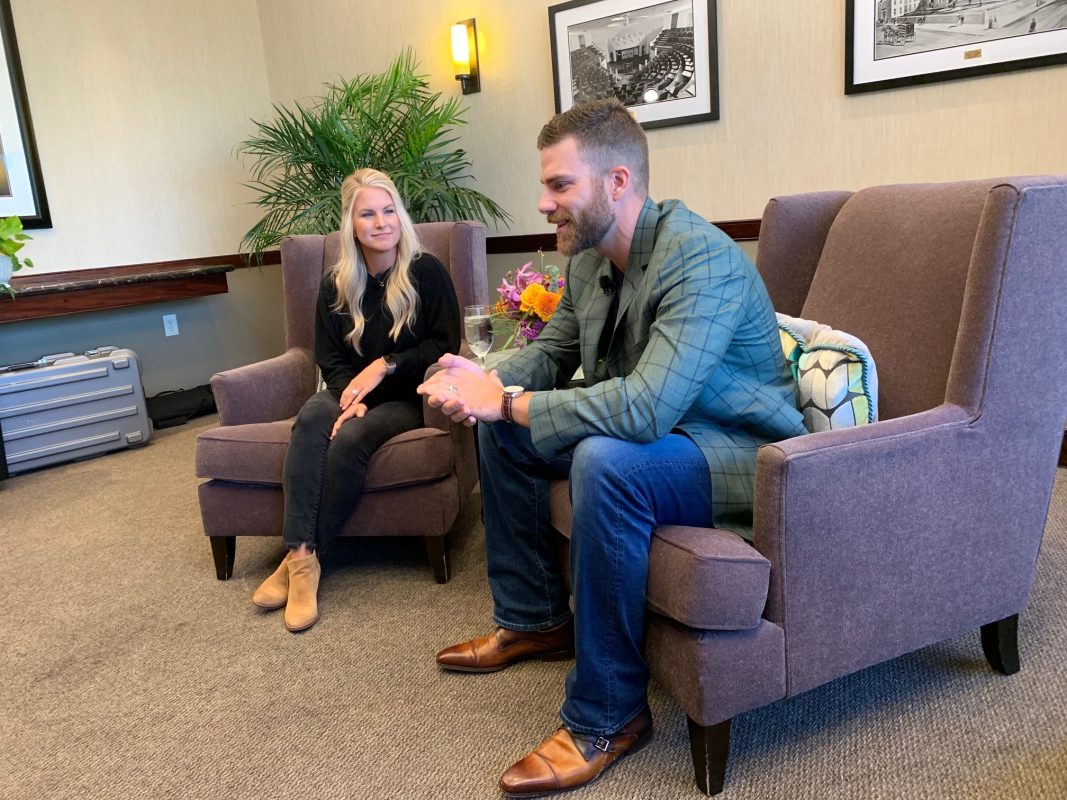 Evan Greenberg
Orioles' first baseman Chris Davis and his wife, Jill, have been visiting the University of Maryland Children's Hospital (UMCH) for three years. It was during one of those visits that their attention was drawn to a new project within the pediatric division that was going to be a big undertaking, and they decided they wanted to help.
Monday, their contribution became public, as the two announced a $3-million donation to UMMC—the largest amount ever from a Baltimore sports figure. The gift is inspired in part by the Davises' daughter, Evie, who was born with a ventricular septal defect in 2018.
"We experienced it on a very small scale," Jill says. "We already have a soft spot for the hospital and its kids. That just made it more realistic to us."
The Davises are enthusiastic philanthropists who work with many different organizations and causes in the Baltimore area. For the past three years, they have hosted "Crush's Homers for Hearts," a home run derby event that benefits the UMCH Children's Heart program.
Jill says that part of the reason that the Davises don't have a foundation of their own is because it would require them to hone in on one specific cause rather than casting a wide net. But this past summer, around the all-star break, she and Chris decided they wanted to do something big and "unexpected."
"This is a cause that is close to our hearts," Chris said in a press release. "Everyone at the hospital has inspired our family."
Officially, the Davises' donation will support funding for what will be known as the Evelyn Kay Davis Hybrid Catheterization Suite—a space that will allow doctors to double their capacity in relation to patients and procedures. Heart surgeries and operations on infants are often intricate, and the ability to be as advanced as possible—as well as retain top talent—is invaluable for the hospital.
"As an institution, we went about investing in human talent needed to invest in progress like this," says Mohan Suntha, president and CEO at UMMC, regarding the hospital's commitment to a pediatric heart care wing. "Chris and Jill have been unabashed ambassadors for our program.This will impact generations in the state of Maryland."
The Davises typically prefer to keep their donations and philanthropy private. But given Jill's background in nursing—having studied in Dallas, worked at Texas Scottish Rite, and volunteered at UMCH—the couple was willing to make an exception in this case.
"It was too much of a good thing to skip out on," Chris says. "I understand that—it's something for us to be proud of. Not everybody knows what goes on in Baltimore. We want people to jump on and be aware."