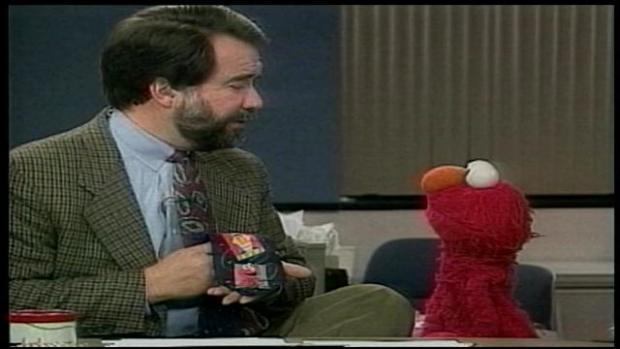 WJZ
Don Scott joined WJZ 40 years ago this week, just 24 years old after two brief stints as Ohio stations where he attended college—and never left. That's been good news for Baltimore.
Starting at the Television Hill station as a general assignment reporter and weekend anchor, he joined Marty Bass as the popular WJZ's Morning Show co-anchor in 1984. Suffice to say, much of Baltimore for the past three decades has shared their first cup of morning coffee and news, and some laughs, with Scott—ever the professional to the zany Bass.
WJZ put together a slide show of Scott (and his beard) through the years. In an interview with WJZ, he recalled covering Pope John Paul II's visit, the Three Mile Island meltdown, and interviews with famous politicians, athletes, musicians, actors, and celebrities of all stripes. His most memorable? Elmo, of course.
Scott's Facebook page has been inundated with fond farewell wishes this week.
The Baltimore Sun's David Zurawik also did a nice Q&A with Scott recently. Scott told Zurawik that he doesn't know what he plans to do, yet, but doesn't expect to sit still. "I don't plan to sit in a rocking chair at 64 and 1/2. I don't plan to stop coloring my beard and my hair. I assume there's gray under there, but I haven't seen it."