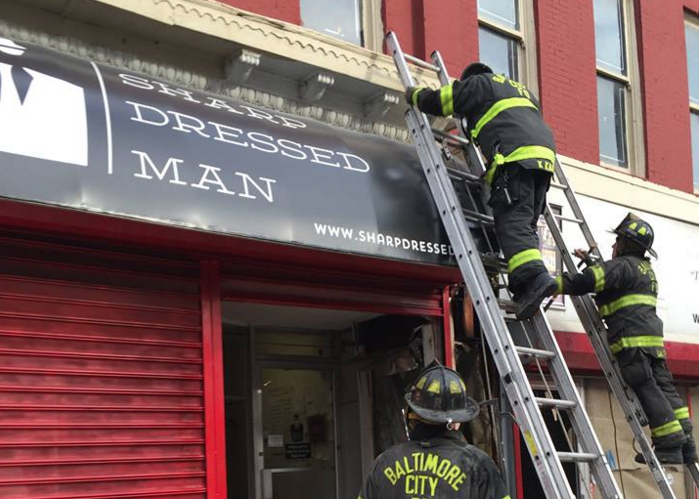 Courtesy of Sharp Dressed Man
Since December, Sharp Dressed Man has fitted over 600 men and are on track to outfit 1,500 men in suits in 2016 alone. All suits are donated and fittings are done completely free of cost, with up to 35 men being dressed a week.
Similar to the many men that they dress, Sharp Dressed Man will not let misfortune deter them.
"So many people in this city have rallied around our mission—giving men the gift of confidence and a shot at a better life," says executive director Jenny Kessler Klump. "We are determined to make 2016 our best year yet."
In an unrelated fire in nearby Abell, free book haven The Book Thing also suffered incredible damage after a blaze broke out early this morning. The cause of the fire has yet to be determined. Owner Russel Wattenberg has asked those planning to donate books to hold off for now until there is space to store them. A GoFundMe page has been set up for monetary donations.