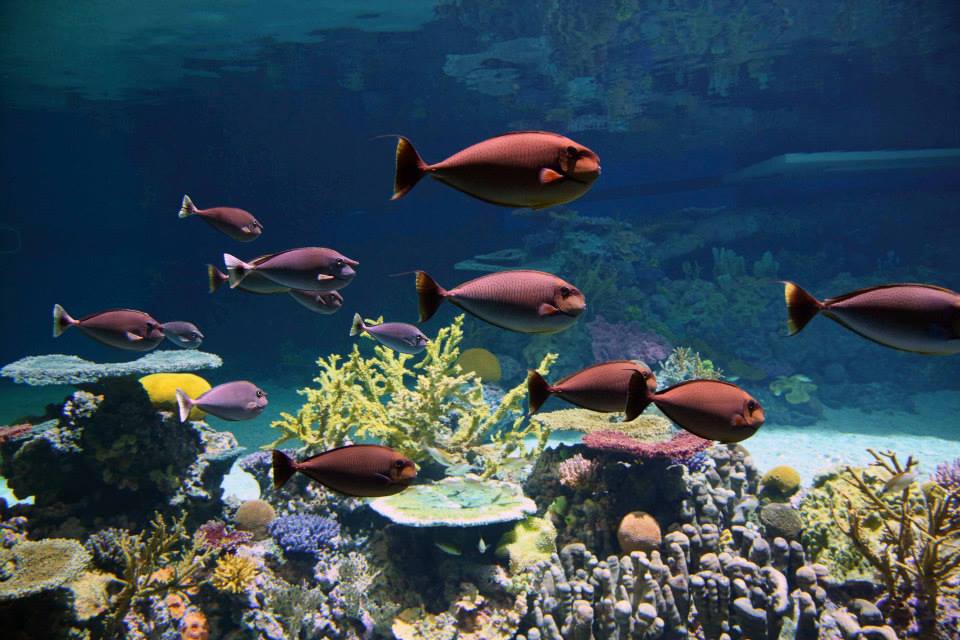 Courtesy of The National Aquarium
If the last time you toured The National Aquarium was on a grade-school field trip, now is the time to plan a visit. The Aquarium has recently announced that it's offering enhanced year-round discounts in an effort to extend community access to all Marylanders. Here are the specials available for visitors to enjoy the marine museum at a discounted price.
Fridays After Five: This popular program has been around for more than 30 years, allowing families to visit the aquarium for reduced ticket fees on Friday nights after 5 p.m. For the first time, The National Aquarium is extending this promotion year-round. Tickets will cost $12 on Fridays after 5 p.m. until March 2015. The aquarium is open until 8 p.m. on Fridays, and tickets can be purchased online or on-site.
Pay What You Want Day: As this new fundraiser's name denotes, guests will be granted admission by donating a fee of their choice any time on January 11, 2015. All proceeds will benefit the aquarium's conservation efforts.
Maryland Mornings: For early risers, the aquarium will be offering reduced prices Sunday-Friday before noon through February. During these times, tickets will be $10 off for adults ($24.95) and $5 off for children ($16.95). Tickets are available on-site at the National Aquarium ticket center for locals who reference the promotion and show proof of residency.
Dollar Days: In keeping with one of the city's latest trends, the Aquarium will be picking two days each December to offer admission for only $1. This year, the dates are December 6 and 7. Tickets for this affordable weekend must be purchased on-site on the day of your visit.