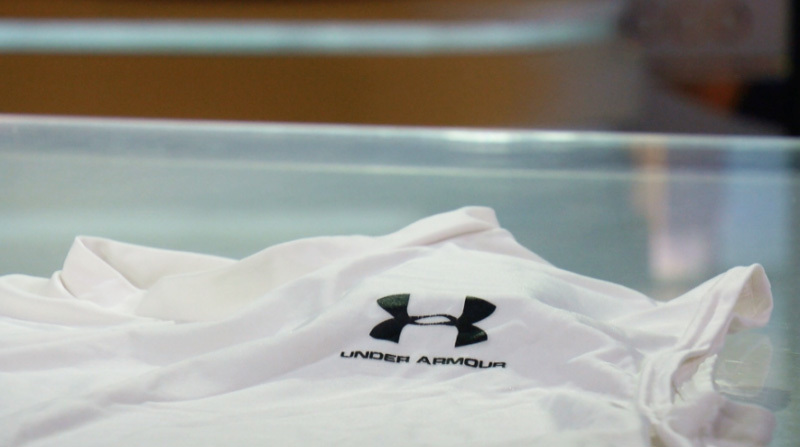 WCCO/CBS Minnesota
His lucky shirt.
A Las Vegas doctor credited an Under Armour compression T-shirt with saving the life of shooting victim Philip Aurich, who suffered major internal injuries in the deadliest mass shooting in recent U.S. history.
The Minnesota-native, who was shot in the back, was moved out of intensive care this week, WCCO in Minneapolis reported. Aurich's brother told the television station that doctors said the tight-fitting Under Armour T-shirt his sibling had worn helped compress the bleeding until he reached the hospital and helped saved his life.
"Doctors said that shirt was a big part of him not bleeding terribly, bleeding out, pretty, much," Ben Aurich, who played high school football with his brother in St. Paul, told WCCO.
This past Sunday, Philip Aurich, who lost his spleen and part of his colon—and still has a bullet lodged in his lung—got to see his two kids for the first time since the shooting. 
Good News; bad news.
The good news first: Baltimore moved closer to becoming a host of the 2026 FIFA World Cup this week. The United Bid Committee, coordinating the joint effort between the U.S., Canada, and Mexico to host the 2026 tournament, announced that Baltimore and M&T Bank Stadium had made the narrowing list of 32 cities that could serve as a venue for the world's most prestigious soccer tournament. (Pittsburgh notably did not make the list. Just saying.) At least a dozen cities will ultimately host games. The bad news? The U.S. men's soccer team lost 2-1 to Trinidad and Tobago in a qualifying round Tuesday for the 2018 World Cup in Russia, thereby getting eliminated before the tourney even began. 
Will (legal) sports betting come to Maryland?
The 1992 Professional and Amateur Sports Protection Act prohibited sports betting in every state—save four: Nevada, Montana, Delaware, and New Jersey. However, the law required that those states offer sports betting with a year, which the Garden State did not do—or they'd lose their privilege, giving rise to current N.J. Gov. Chris Christie's subsequent legal challenge. The U.S. Supreme is scheduled to hear New Jersey's petition Dec. 4. Among the groups filing amicus curiae ("friend of the court") briefs are the European Sports Security Administration, the American Gaming Association, West Virginia and 17 other states, as well as the governors of Kentucky, North Dakota—and Maryland. Gov. Larry Hogan hasn't said much about legalizing sports betting, but he is considered a long-time political ally of Christie. A bill last year was introduced into the General Assembly to study and implement sports betting—contingent on the overturning of the '92 federal ban. Gambling lobbyists have already begun campaigning for state elected officials to take up measure again in 2018.
This is monumental.
Morgan State University, celebrating its 150th anniversary, unveiled its new "Legends Plaza" on campus this week, including life-size bronze statues of former Coach Edward ("Eddie") Hurt and Coach Earl ("Papa Bear") Banks. According to a press release from Morgan, the memorial—part of a nearly 2,000-square-foot enclosed area near Hughes Stadium and the school's student center—will eventually add bronze plaques honoring other former Morgan athletic standouts as well. Starting in 1929, Hurt's football, basketball, and track squads won 33 conference titles, and once posted a 54-game winning streak on the gridiron. Banks' football teams won five CIAA conference championships, played in four bowl games, and posted three regular-season unbeaten records, including a 31-game winning streak.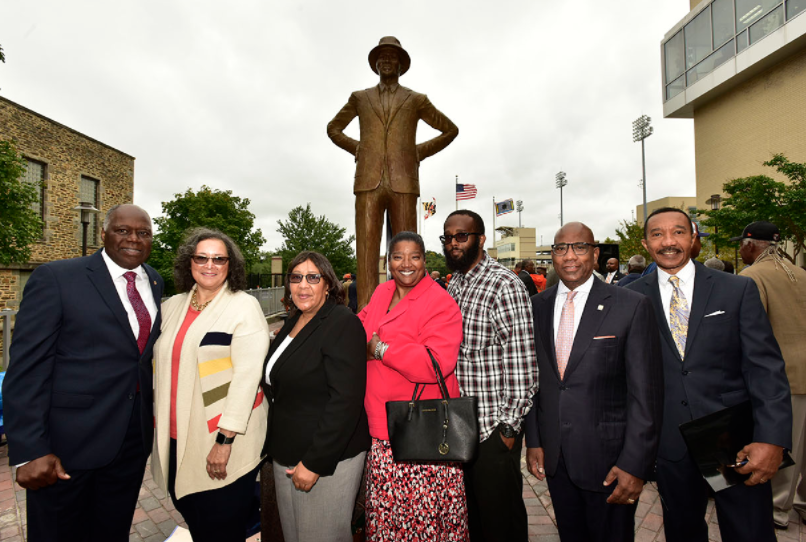 "It's okay not to be okay." 
Greatest swimmer of all time and Towson native Michael Phelps opened up recently about his own anxiety, sharing a story about being bullied and depressed in the new documentary Angst. IndieFlix CEO and founder Scilla Andreen, which made the film, told the Associated Press that she hopes the 56-minute documentary will reach more than 3 million people around the world from 25,000 school and community screenings. Shot in the U.S. and U.K, the film is appropriate for children age 10 and older.
"Once I opened up about that [being bullied] and things that I had kept inside of me for so many years, I then found that life was a lot easier," Phelps says in the film, describing a period when he did not want to look at himself in mirror. "I got to the point where I understood that it's OK to not be OK."