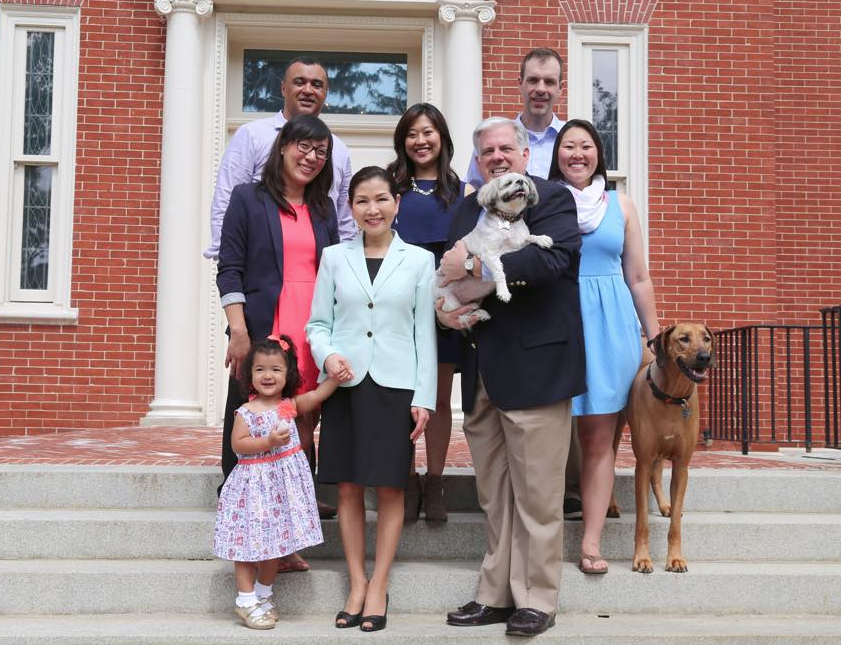 Courtesy of Gov. Larry Hogan
At a press conference in Annapolis this afternoon, with his family and staff by his side, Governor Larry Hogan announced that a few days ago he was diagnosed with b-cell non-Hodgkin's lymphoma. Hogan described the cancer as "very advanced and very aggressive."
"I'm going to face this challenge with the same determination that I have used to overcome every obstacle in my life," he said. "This is a personal challenge that will require me to once again be an underdog and a fighter, which is something I think I'm known for."
Hogan went on to say that he is working with an advanced healthcare team and, over the course of the next few months, will undergo aggressive chemotherapy treatments. He says he will rely on family for personal support and Lt. Gov. Boyd Rutherford to fill in for him on state business as needed.
The governor did not lose his sense of humor in this whole matter, stating, "My odds of getting through this are much, much better than the odds I had of beating Anthony Brown."
He also noted that yesterday's Father's Day was especially heartfelt: "In the midst of this struggle, I was reminded how truly blessed and lucky I am."
To view the full press conference, please see the video below.