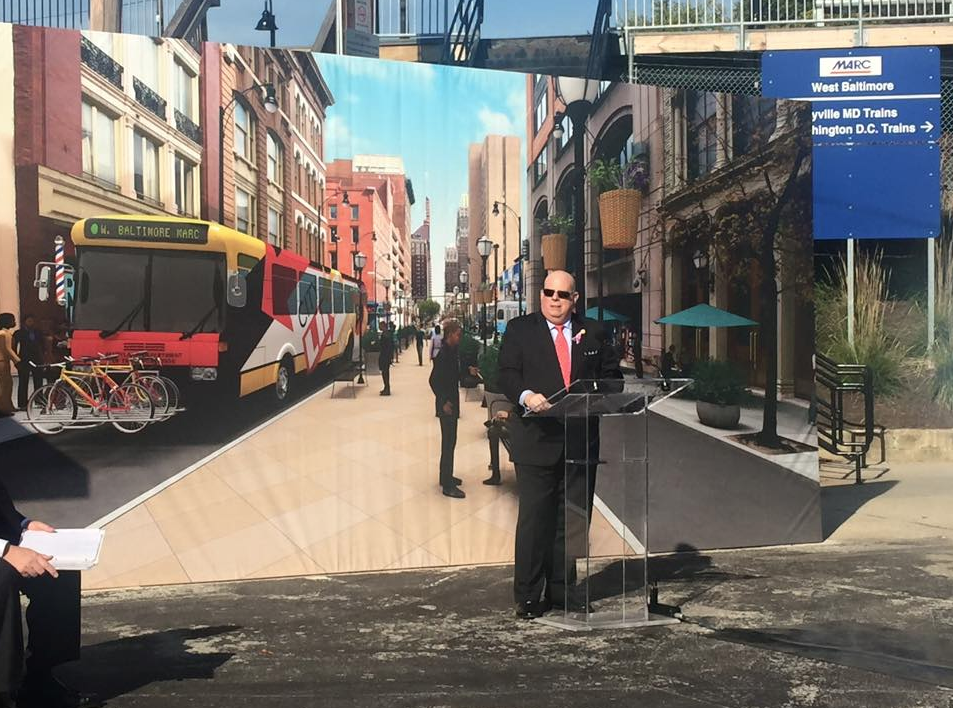 Courtesy of Governor Larry Hogan
In response to heavy criticism of his decision to cancel the Red Line, today Governor Larry Hogan announced a $135 million plan to redesign Baltimore's bus system, adding 12 new routes and connecting them more cohesively with other transit in the city, like the Light Rail and Metro Subway.
The new plan is called BaltimoreLink and, accordingly, calls to rename other MTA systems: the LocalLink (bus), Light RailLink, Metro SubwayLink and MobilityLink, in order to "create an interconnected transit system."
"For years, Maryland's largest and most important city had an antiquated and broken transit system," Governor Hogan said in a press release. "But with this vision, the people of Baltimore and surrounding jurisdictions will finally be able to travel conveniently, efficiently and affordably from where they live to where they work."
Probably the biggest component of the new BaltimoreLink plan is the 12 new color-coded bus routes that aim to give riders better access to Amtrak, Marc, Light Rail, Metro Subway, and the city's surrounding suburbs. The routes will apparently run every 10 minutes, and every 15 minutes during midday, and will also be branded with easy-to-read signage and detailed maps.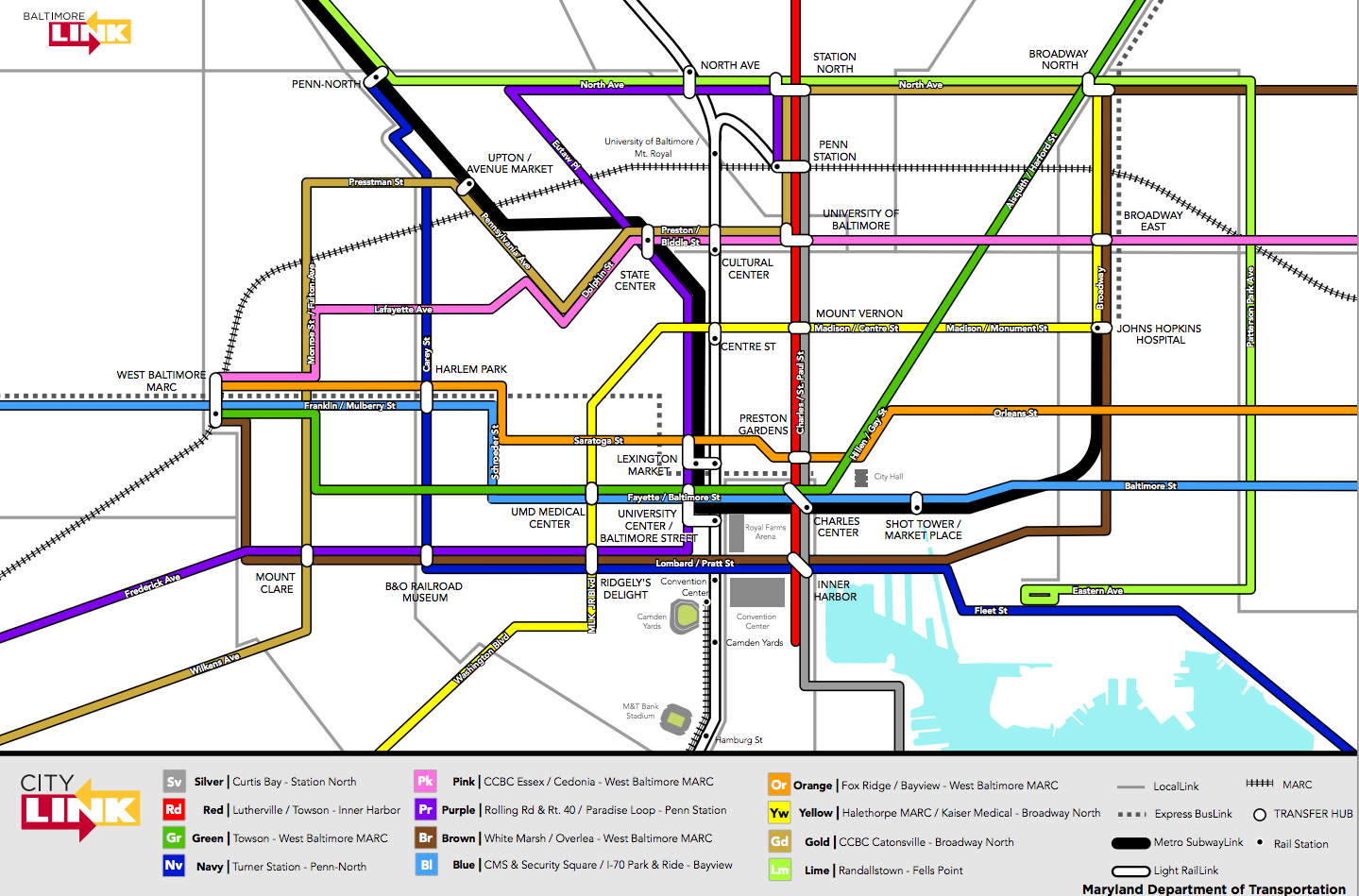 Many Baltimore transportation advocates are criticizing the plan, saying that it's merely a new bus redesign, but hardly the transformative initiative that local transportation needs.
"Larry Hogan traded a $1 billion federal investment in regional rail for a souped-up version of the Charm City Circulator, so he could fund pork projects in other parts of the state," Maryland Democratic Party executive director Pat Murray said in a statement. "It's a bad deal for Baltimore, but a good deal for Hogan's friends. That isn't change. That's just partisan politics as usual."
Though both sides of the party line can likely agree that the MTA bus system has needed an upgrade for many years. And, of course, this will all be dependent of just how effectively the BaltimoreLink changes will be implemented, which won't officially begin until June 2017.