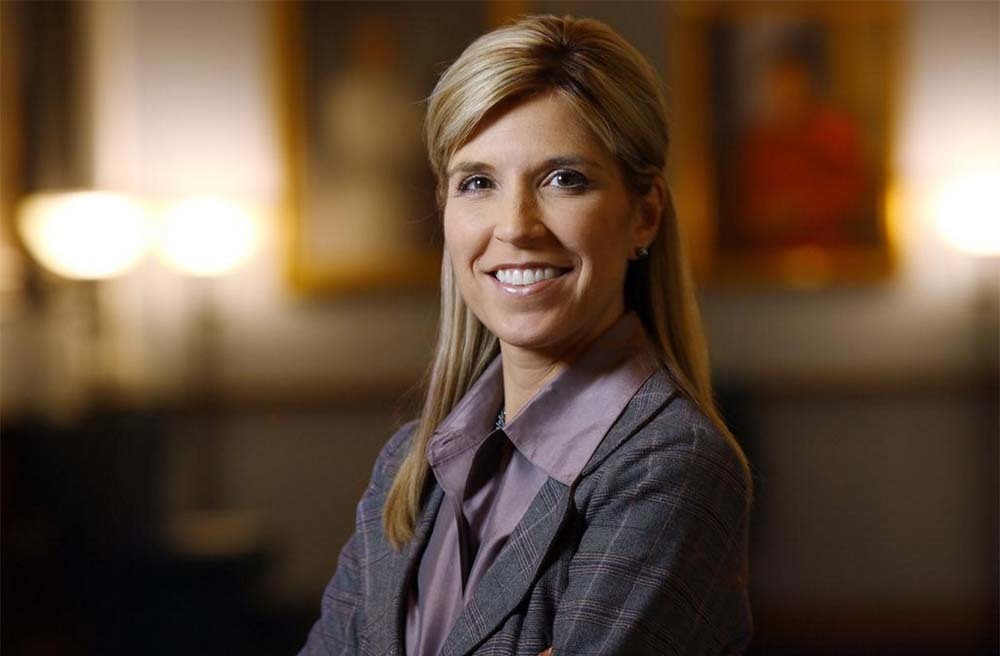 Courtesy of Johns Hopkins Hospital
History was made today at Johns Hopkins Hospital with the announcement of its 11th president. Redonda Miller, M.D., M.B.A., will be the first woman in this role since the hospital was founded in 1889. Hopkins's employees learned of Miller's appointment in a message from the current president, Ronald R. Peterson, who been president for the past 19 years.
According to a press release, in January Peterson announced his plans to step away from his role as president. Peterson along with Paul Rothman, CEO of Johns Hopkins Medicine, led the search committee for his successor.
"Over the next few years," Peterson said in a statement, "we contemplate the need for the next president to oversee significant patient care redesign within the hospital and our outpatient clinics, and the introduction of precision medicine centers of excellence, for which the hospital will serve as the living laboratory."
Miller began her association with Johns Hopkins as a medical student, completing her residency in internal medicine at The Johns Hopkins Hospital. She served as an assistant chief of service in 1996 and joined The Johns Hopkins University School of Medicine faculty as an assistant professor of medicine the following year. She earned her M.B.A. in 2004 from The Johns Hopkins University Carey Business School.
With more than 20 years of service at Johns Hopkins, she has held numerous positions including associate program director of the Osler Residency Program, assistant dean of student affairs for the school of medicine and vice chair of clinical operation for the hospital's Department of Medicine.
In addition to holding positions at Johns Hopkins, Miller also supplied her medical expertise as one of the survey advisors for Baltimore magazine's Top Doctors list in 2012.
"Redonda's extraordinary combination of exceptional medical prowess, years of progressive administrative experience, and the well-earned respect of senior clinical and administrative leadership will serve us all well," Peterson said.
Miller will assume her role as president on July 1.