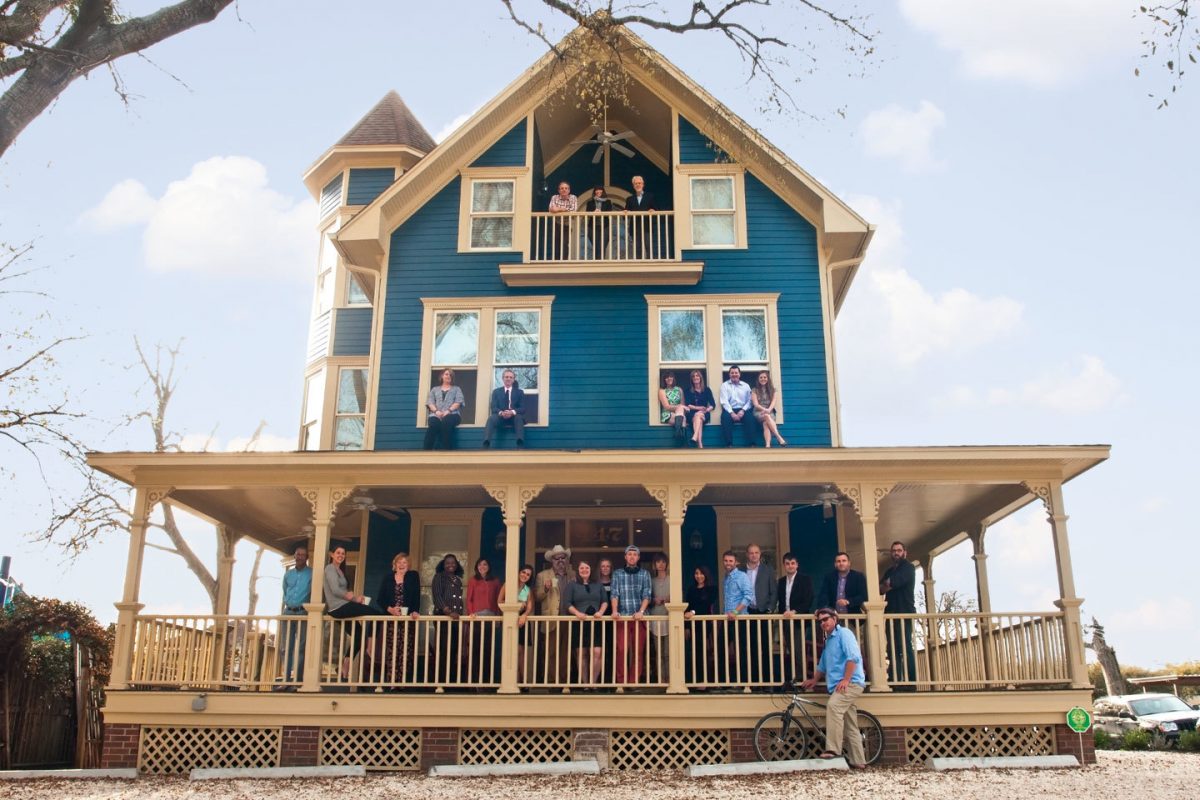 Society of Publication Designers
As the Caribbean and Florida brace for the impact of Hurricane Irma, residents in Houston are still dealing with the dire consequences of Harvey, which touched down nearly two weeks ago. While households, schools, and animal shelters are all in need of supplies, the owners of Houstonia magazine (our Texan counterpart) have been devising ways to help.
"I've spent the last several days feeling helpless and continually weepy, not something I'm accustomed to, as I watch my friends and family members navigate this devastating event," wrote Nicole Vogel, president and co-founder of Houstonia's publisher SagaCity Media in an email. "We think we are in a unique position to offer perspective and assistance."
Besides continuing to report on stories of heroism and tragedy while its reporters themselves are in peril, the magazine has launched a website called Houstonia Helps to continually assess the needs of the city, research what local relief organizations and shelters require, and collect donations to support the cause.
Currently, the website is benefitting a half-dozen local organizations including The Foundry Church, PetSet Houston, and Impact Church of Christ. They are accepting everything from diapers and baby formula to toilet paper and bug spray. Of course, during the beginning of the school year, backpacks, school supplies, and new uniforms are also in high demand.
As Vogel describes the Houston community, the similarities to Baltimore are undeniable.
"It's a city that has the spirit of a small town," she wrote. "I have been equal parts frustrated and awed by the sheer inability to get out of Houston coffee shop in under 20 minutes. Clerks, people in line, people holding doors, not only greet you . . . but follow up with questions, comments, niceties about your kids, etc. It appears that this was always a sincere reflection of caring that is deeply rooted in Houston."
Baltimore staff members saw this welcoming spirit first-hand when we attended the annual City Regional Magazine Association (CRMA) conference in Houston last May, spending time in the Houstonia offices—which thankfully suffered no damage—and the city at large.
This is why we jumped at the chance to help. In our upcoming November issue, you'll find a 32-page insert that will include content about heroic acts in the wake of Hurricane Harvey, as well as information about local nonprofits to which you can donate.
"There have been so many acts of heroism that it's difficult to even get our heads wrapped around them," Vogel wrote. "The package will be diverse and inspiring, but also attempt to put the disaster into some perspective for readers."
In the meantime, you can donate to Houstonia Helps for a chance to donate items that will be collected in the Houstonia offices and be given to area shelters and organizations in need.