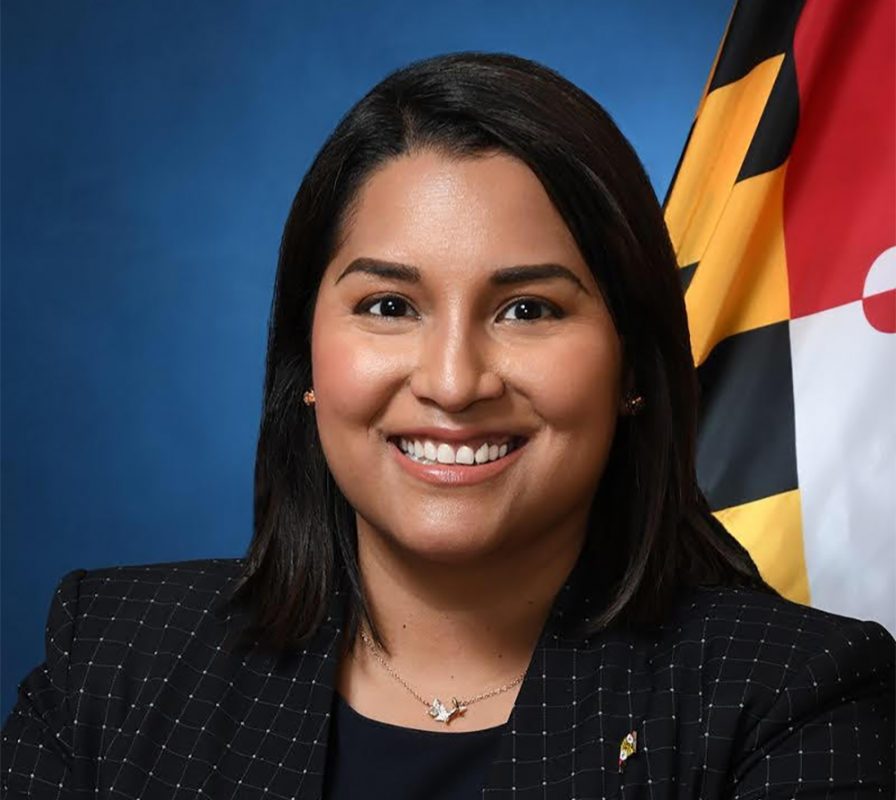 When it comes to national politics, 2020 is a busy year. In addition to a presidential election and the selection of a new occupant of Elijah Cummings' congressional seat, there will also be a nationwide census. The counting of every single person in America occurs once every 10 years, determining population density and dictating the amount of federal funding state and local governments receive for a wide range of programs including Medicaid and the Supplemental Nutrition Assistance Program (SNAP).
In Maryland, preparations have long been underway to make sure every person gets counted. But the state is in a unique position, as its new census director, Lorena Rivera, has been on the job for only a few weeks. The role had been unoccupied since December, with the state's planning department's chief of staff, Adam Gruzs, filling in on an interim basis. Local politicians have been promoting census efforts, calling attention to just how essential getting the census right is for Baltimore and the state at large.
However, amidst criticism that Maryland is lagging behind in its efforts, Rivera—previously the Director of Hispanic Affairs in the Governor's Office of Community Initiatives—knows that there is a lot of work to do in her office, as well as across the four state Area Census Offices in Hanover, Hagerstown, Baltimore City, and Towson.
"I think this is going to be a positive census," Rivera says. "We just want everyone to be counted—including undercounted communities that don't know what the census is. They just need to be counted and to be able to say, 'I'm here, I count, and I'm part of Maryland. I deserve to be here.'"
The official "Census Day," is April 1, which is the suggested deadline for households to answer the questions on the census form to be mailed out in mid-March. As the target date approaches, we spoke with Rivera about her first few weeks on the job, what Maryland's census efforts will look like under her leadership, and her overall goals for the weeks ahead.
Prior to stepping into your role, what had the state done to prepare for the 2020 census?
The Department of Planning has been very active for the last five years. They have been involved in projects and created a complete count committee. They have also provided support in the distribution of at least $5 million in funding and developed promotional materials in 23 languages, as well as an outreach toolkit. Me coming in is just a slice of the pie. Right now we're just focusing on the homestretch.
What do you envision the census efforts will look like under your leadership?
What concerns us is that last census, 76 percent of people responded. We need to shrink that 24 percent. Some don't know what the census is—a lot of that is because of fear. Our main goal is to count everyone, but we need to reach out to undercounted communities. We have our state agencies active. We have our coordinating offices active, and we are working with our interfaith leaders, county and local count committees, and local nonprofits.
Do you anticipate a learning curve?
I've never done a census before. I'll be honest. But I've been doing community outreach and multicultural media and marketing outreach for the last 10 years. I know all the community leaders here and how this area works. I've been passionate about those underserved communities. I'm very aware of what's going on and what the communities need, so I don't think there's a learning curve. I think me just jumping in was absolutely fine. I didn't have to learn anything. I just had to learn the language of the census.
How do you plan to increase the amount of people counted?
This is really a grassroots effort. We are working from the ground up. We are out in the community, partnering with community leaders, providing them with resources, and identifying where those locations are. Right now that's Prince George's County, Baltimore City, and some areas in Montgomery County. We are also using our state agencies who interface with so many people. They have the information that can empower individuals.
Was there anything you wanted to come in and change in your assessment of the department's efforts?
Absolutely not. I just knew that we had to get people counted. I knew that there were people that were undercounted. In the past, there was a lot of fear around the citizenship question, which is no longer on the form. Now it's all about educating everyone that their information is not going to be shared. A lot of people don't trust the government, but we are here to tell everyone that it's alright not to trust us. But try listening to your community leaders and to those people that you trust. Compared to 10 years ago, I feel very comfortable and positive that our numbers are going to go up. I've only been in this role for a few weeks now and have been to a handful of [government] events. There's nothing that I would change. I think that our timelines are exactly where they need to be.
How do you respond to the criticism about where efforts in Maryland stand?
We definitely take it into account. In my role, I'm here to listen to everyone. I like to listen to positive and negative feedback. We are here to work with everyone and find a solution. We are here to listen to all of their suggestions.
What do you want people to know about why the census is necessary?
We just want people to know that the census is important, easy, and safe. Every person in Maryland that is not counted costs the state $18,250 over ten years. That's a lot of money. We want people to know that the fewer responses we have, the less funding we have for their communities. This type of funding is for healthcare services, children's education, hospitals, libraries, services for seniors, and even for expanding businesses. It's vital for us to grab onto these funds because it creates a livelihood for our community. And it's not only for us at the present moment, but it's for our children and our future.