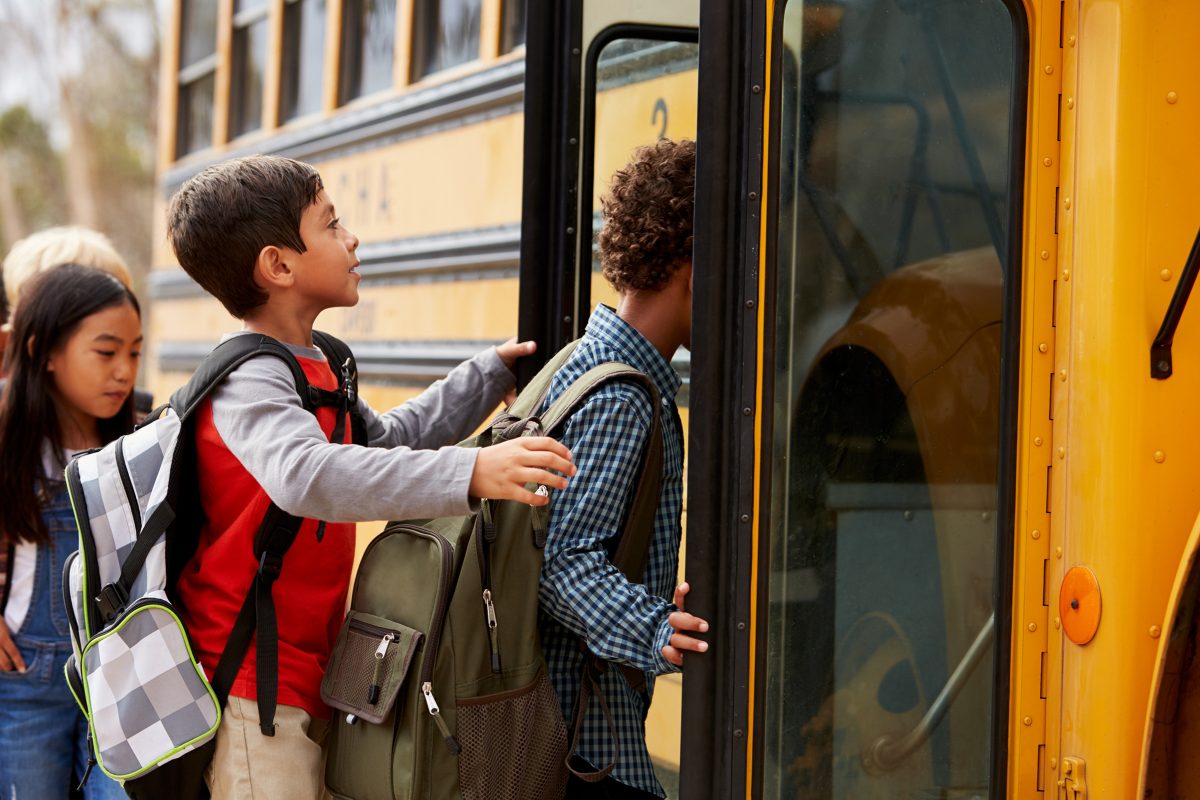 Shutterstock
Back-to-school season usually begins in July with children pouting and parents dancing down the aisles of Target as they load up carts with supplies to send the children back to school at the end of August.
But this year, in Maryland, the shopping has commenced a little later and children are in camp a little longer because of an executive order issued in October 2016 by Governor Larry Hogan stating that the 24 public school districts in Maryland cannot begin before Labor Day.
"The Labor Day holiday weekend is an exclusively American institution that has served, both symbolically and practically, as our nation's traditional end of summer," he wrote in the executive order. "The policy of constructing the public school (kindergarten through 12th grade) calendars so that classes begin prior to the Labor Day holiday has imperiled this venerable tradition."
Some local residents are having mixed feelings about the switch, like Jen Hauser, mother of two students at Rodgers Forge Elementary School. She said she loves the idea that her kids can "just be kids" a little while longer, but also understands the inconvenience it causes other parents.
"The constant running from one place to another will consume their lives when they are adults. For now, I love to see the creativity that comes from unscheduled routine," she said. "But I do realize that for working parents, it's another week to obtain daycare. I wish this was an equally affordable option for everyone."
Governor Hogan believes that the post-Labor Day start will be good for businesses and families, but this order counters the trend in other parts of the country that start school earlier in an effort to bridge the socioeconomic gap and limit the amount of time working families have to pay for child care.
Prior to the executive order, a task force including teachers, administrators, and business leaders, was created by the Maryland General Assembly to examine the administrative and economic implications of a later start. Results identified only economic benefits—an additional $74.3 million in direct activity—and found no academic consequences, so the group voted to approve the new date.
Denise Mitchell, administrative secretary at Highlandtown Elementary/Middle School, believes that August is the best time to go back to school because children lose so much information over the summer. 
"Starting school after Labor Day is only for financial gain," she said. "Society is complaining about not having enough vacation time or making enough money because of the early start date. Educating our children during their formative years should be the first priority for every adult. Our children need to be able to function in this ever-changing world." 
For some, the start date isn't the problem. Under Hogan's new order, schools must complete the required 180 days of instruction by June 15. President of the Baltimore Teachers Union, Marietta English, said the hard end date complicates things.
"We already have two snow days built into the curriculum, but we can't predict the weather," she says. "Winter break and spring break are contractually set, so our professional development days will be impacted in order to end school on time."
In an effort to resolve any calendar conflicts that may arise, Hogan has included an option for school districts to apply for an annual waiver that would permit a school to begin before Labor Day or end later than June 15. In order to obtain the waiver, the local board of education must apply to the state board citing "compelling justifications" for the exemption.
Such reasons could include charter schools with innovative schedules, low-performing or at-risk schools, and districts with 10 emergency or weather-related closings twice in the past five years. The school board must then hold at least one public meeting to consider the waiver and have it approved.
However, no school in the state has been granted the waiver this year and all Maryland public schools will be back in session on September 5.
"I am optimistic," English said. "I think this will be a good school year, no matter when we start and stop."