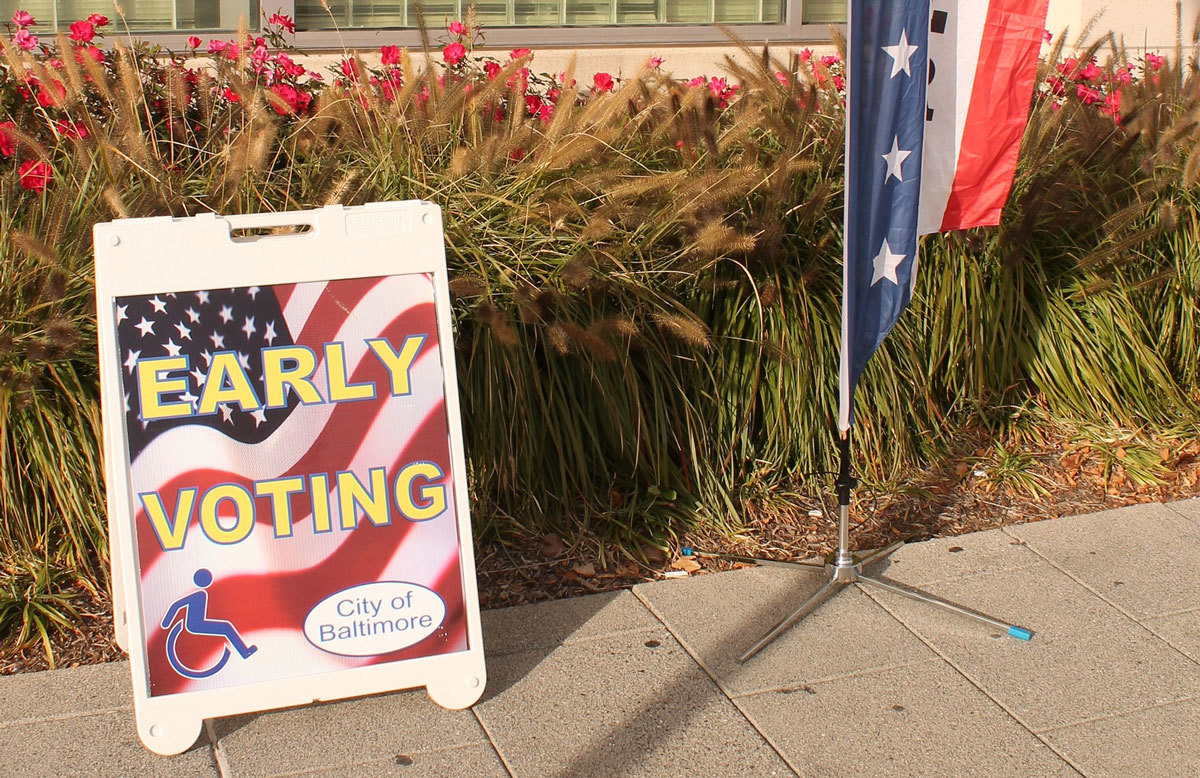 Flickr Commons
Good news for procrastinators: There is still time to register and cast a ballot in the 2018 elections.
The bad news: Today is your last chance.
In Maryland, the early voting period—which began on October 25 and allows same-day registration and voting at the same polling place—comes to an end today at 8 p.m. There are seven early voting centers in Baltimore City, 11 in Baltimore County, and more in the surrounding counties.
According to the State Board of Elections, all residents will need to register is a state-issued ID card that shows proof of your name and address. You can also update your address at an early voting center, however, you cannot change your party affiliation until after the election.
Official sample ballots for each jurisdiction are also online. The most significant office up for grabs, of course, is for governor with incumbent Republican Larry Hogan and Democratic challenger Ben Jealous facing off. In the attorney general race, incumbent Brian Frosh is being challenged by Republican Craig Wolf.
In the Baltimore County Executive race, Democrat John "Johnny O" Olszewski Jr. is competing with Republican Al Redmer Jr. to replace Kevin Kamenetz—who served two terms, and passed away while competing in Democratic primary for governor earlier this year. Congressional, state delegate, and state senate seats are also up for grabs across the state, along with a plethora of other locally elected positions.
Early voting turnout is up dramatically in the state—as it is around the country. In fact, early voting numbers in Maryland have doubled since the last governor's race in 2014, when Republican incumbent Larry Hogan beat Democratic candidate Anthony Brown with more than 400,000 Marylanders coming out to vote.
For Democratic challenger Ben Jealous, who is trailing significantly in terms of the polling, the big early voting numbers have to translate into a record turnout overall to pull a similar upset.
"For Ben Jealous to win, this high turnout has to continue into Election Day," Mileah Kromer, director of the Sarah T. Hughes Field Politics Center at Goucher College, told the Baltimore Sun. "If he can turn out a younger, more diverse electorate, then he has a chance to win."