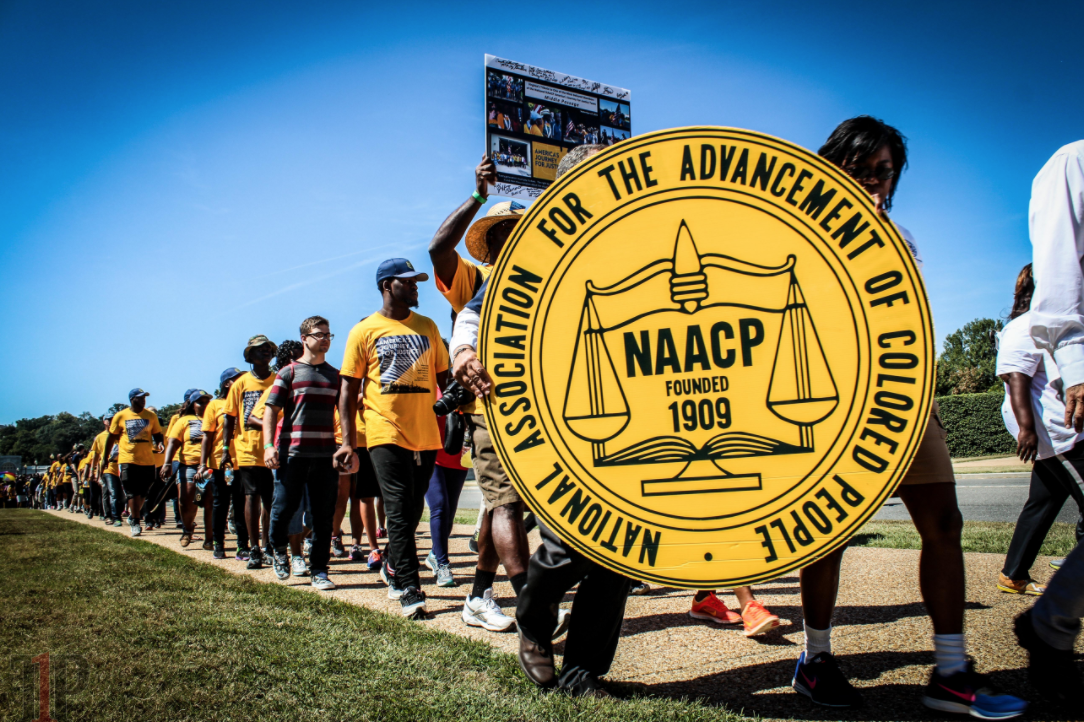 NAACP
With deep roots in the city, not to mention its national headquarters, the NAACP kicks off its annual national convention in Baltimore this weekend.
Elected officials scheduled to speak at the convention over the next several days include Maryland Rep. Elijah Cummings and Maryland Sen. Ben Cardin. Sen. Kamala Harris (D-CA), Sen. Bernie Sanders (I-VT) and Sen. Cory Booker (D-NJ)—all considered possible Democratic presidential contenders in 2020—are also scheduled to appear.
The convention officially begins Friday with an opening press conference slotted for Saturday at 9:30 a.m., during which the NAACP has said it will be making an announcement about the future of the organization. The nation's oldest and largest civil rights organization has been without a president since its board of directors announced it was letting go of Cornell Brooks last month. 
Earlier this week, President Donald Trump said he had declined an invitation to address the convention. The White House said later it would be open to meeting with NAACP leadership for a dialogue. 
Among the recent issues in contention between the civil rights organization and the new president have been the Trump Administration's efforts to collect detailed voter data from state governments.
In a statement, Leon W. Russell, chair of the NAACP national board of directors, described the nation as finding itself "in a new period of turmoil" with looming cutbacks in education funding, civil rights enforcement and health care. 
"This year's convention takes place at a pivotal time for our country, and for our association," said Russell.
"Our theme for 2017 ("steadfast and immovable") reminds us that as an organization, our intent is to fulfill the vision and mission of our founders, and we will leave Baltimore united and committed to making our nation a better place for all," said Derrick Johnson, vice-chair of the board of directors.
The five-day conference features seminars, committee meetings, workshops, exhibits and panel discussions, as well as keynote addresses from NAACP staff, civil rights and faith leaders, elected officials, and media and youth leaders.
Tessa Hill-Aston, president of the NAACP's Baltimore City branch, who put in the city's bid to host the convention three years ago, said five-day event offers an opportunity for Baltimore leaders to engage with city and national leaders in addressing concerns that are common across the country. She said the convention is expected to bring 5-6,000 visitors to the city.
"Baltimore has specific problems [to address], in criminal justice, for example, but many of the issues here are also issues in Chicago and Detroit and other cities across the country," Hill-Aston said. "There are national level issues that we need to address, discuss and find solutions for."
The Baltimore branch of NAACP, the second chartered in the country, was founded in 1912 and was led by numerous notable civil rights figures in the past, including Carl Murphy, Lillie Carroll Jackson, Juanita Jackson Mitchell and Enolia McMillian.
Baltimore, of course, is also the birthplace of Thurgood Marshall, the legendary civil rights lawyer and Supreme Court justice who successfully argued Brown v. Board of Education in 1954, thereby ending the country's legal doctrine of segregation. Marshall, for whom the University of Maryland law school library named its library in 1980, founded the NAACP Legal Defense and Education Fund in 1940.
For three decades, another Baltimorean, Clarence Mitchell Jr., led the NAACP's office in Washington D.C., where he became known as "the 101st Senator" for his efforts in helping pass the key civil rights legislation of the 1950s and 1960s.
Two recent NAACP presidents also have deep connections to Baltimore. Former NAACP president Kweise Mfume, current chairmen of the board at Morgan State University, was born and raised here, and Ben Jealous, a Democratic candidate for governor in Maryland, spent summers visiting his grandparents in Baltimore.