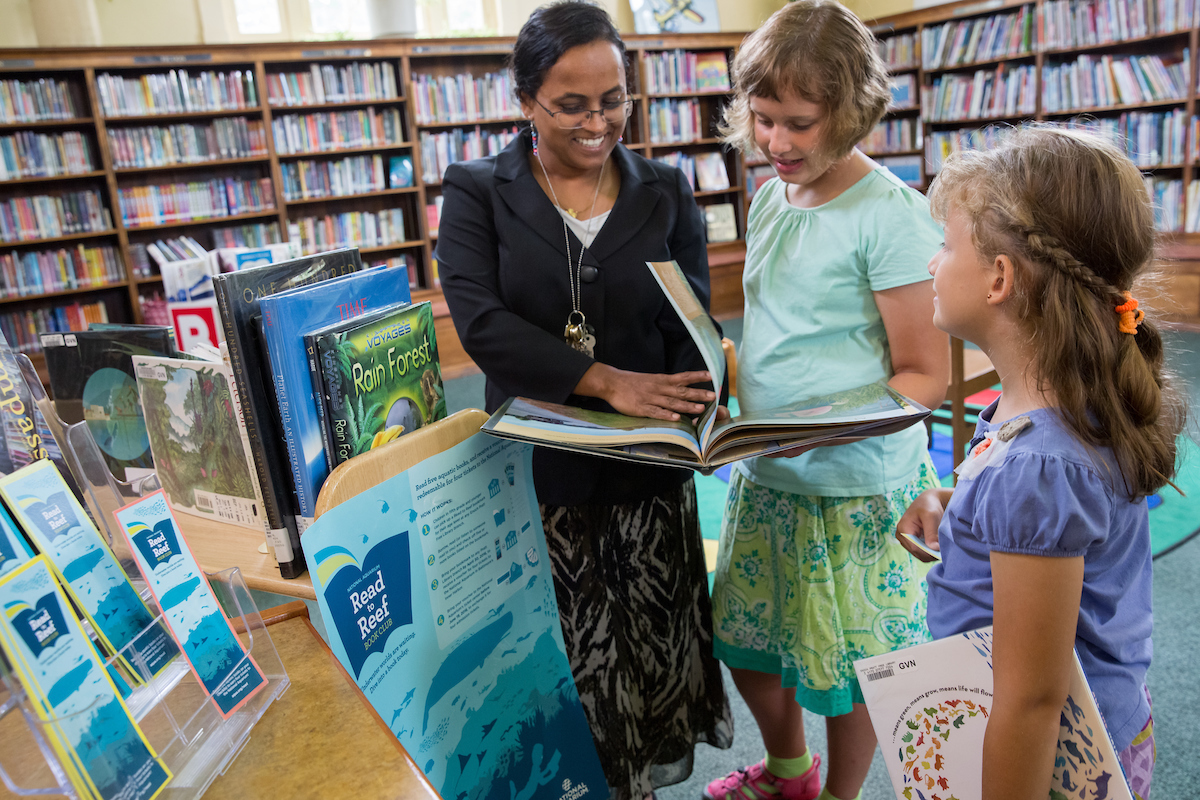 National Aquarium at Baltimore
In an era where there's an app for everything and 3-year-olds have tablets, it's becoming increasingly difficult for parents to pull devices away from kids. The National Aquarium in Baltimore and the Enoch Pratt Free Library have come together to encourage local kids to dive into books. 
The "Read to Reef" book club will be relaunching in October for its second year, challenging fifth graders and younger to read five age-appropriate, aquatic-themed books in order to receive free passes to the Aquarium.
In order to develop a well-rounded list for the book club, Pratt librarians worked with experts from the Aquarium to find fresh, new books for each age group. Jenny Hamilton, community programs manager for the National Aquarium, loves that kids are able to read about aquatic life and then experience it firsthand.
"We are teaching kids to develop this love of nature," she said. "We are shaping and nurturing future environmentalists."
Since its inception, "Read to Reef" has served nearly 4,000 children in the Baltimore area with more than 19,000 books read. Hamilton says that the program has been "overwhelmingly successful" in terms of attendance at the aquarium—nearly 15,000 guests have come as a result.
Last year, Emerson Mowbray was able to celebrate his fourth birthday at the Aquarium because of the program. He and his dad, Doug, are regulars at the Waverly branch and joined the program last fall to make their library trips more enjoyable.
"We like to do kind of a treasure hunt to find books in the stacks of the children's section," Doug said. "This gives you the opportunity to hunt for something more specific—themes of aquatic adventures, books about sea creatures, and the like."
The special "Read to Reef" bookmarks, which can be redeemed for Aquarium admission, will be available at all Pratt Library locations starting October 1 and participants will have until December 28 to read the required five books.
"It's not just for kids but for the kid at heart, too," Doug says. "It's an opportunity for other, less fortunate participants in the program to experience the Aquarium. It's a tremendous gift."