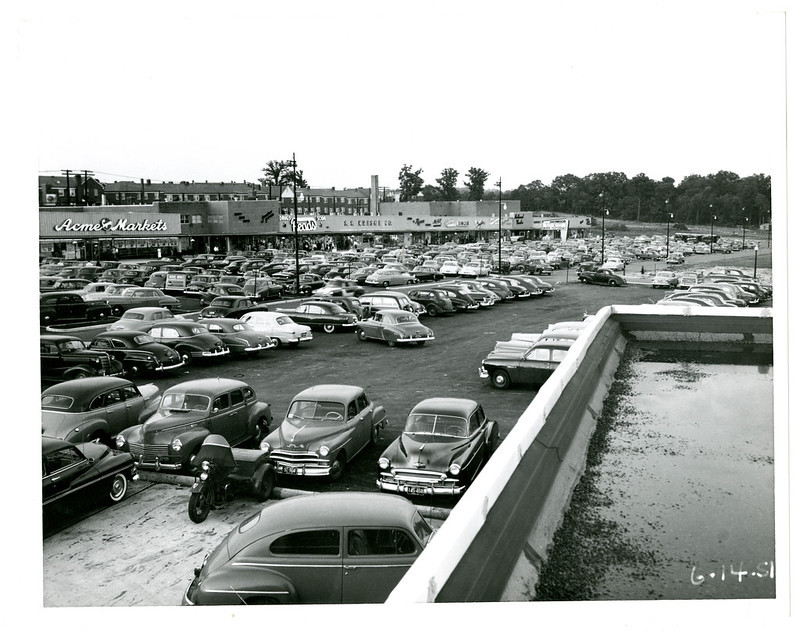 In 2010, as David Wilson was deciding whether to leave his chancellor post at both the University of Wisconsin colleges and the University of Wisconsin–Extension to become president at Morgan State University, he visited the campus to glean exactly what he would be inheriting. When his tour reached its outer edges, he saw the state of the Northwood Commons Shopping Center across Hillen Road and was immediately disillusioned.
"I could not understand the condition of the shopping center that was literally in [Morgan State's] backyard," Wilson says. "I left that first visit shaking my head thinking about how this could exist outside a significant university."
Now, 10 years after Wilson took the Morgan State job and made rejuvenating the shopping center a top priority, things are finally starting to take shape. After a four-year negotiation process with developers, German grocery chain Lidl recently announced it will open a location in the plaza.
The new grocery store will eventually serve as an anchor for the $50-million renovation project expected to be completed by 2023, which will also include a new Barnes & Noble-branded bookstore, Morgan State public safety building, and sit-down restaurants.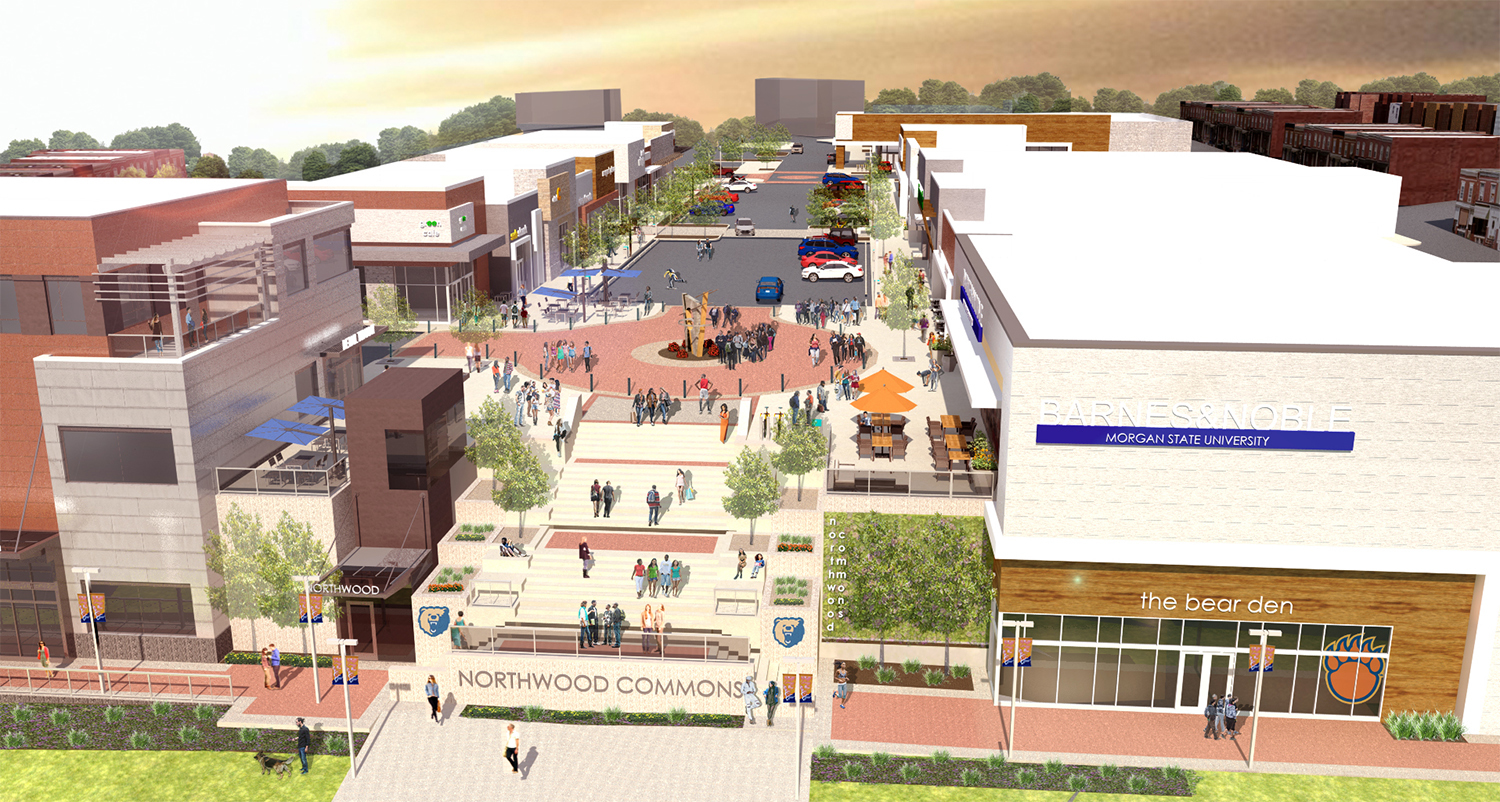 "This whole area has been a food desert," Wilson says. "We're pleased this project will be anchored by a supermarket. We see it as more than just a place to minister to the needs of students and faculty, but also to the needs of the larger community."
Morgan State has always been an important mainstay for Northeast Baltimore. The campus is rife with history and serves as a nexus for activity in the community. In turn, it's important that the areas surrounding the school have amenities to support its 8,000 students, as well as residents of the neighborhood. Currently, the area is a bit desolate, with a McDonald's, liquor store, and not much else.
The history of Morgan State, the largest of Maryland's Historically Black Colleges and Universities (HBCUs), traces back to the school's founding in West Baltimore in 1867. It celebrated its sesquicentennial anniversary in 2017.
The school moved to its current location roughly a century ago, and its history with the Northwood Shopping Center has been complicated throughout the years. In particular, during the 1950s and 1960s, when black students, who weren't permitted to patronize the center's movie theater and drugstore's lunch counter, began organizing demonstrations and sit-ins. The Morgan students' protests, including the first successful lunch counter sit-in in the country at Read's drugstore, set off a chain reaction that saw the desegregation of many businesses across the city.
"The students rose up and said, 'Enough of this—we are going to be treated like human beings who are full citizens,'" Wilson says. "That's the wound that has stayed with that area for six decades."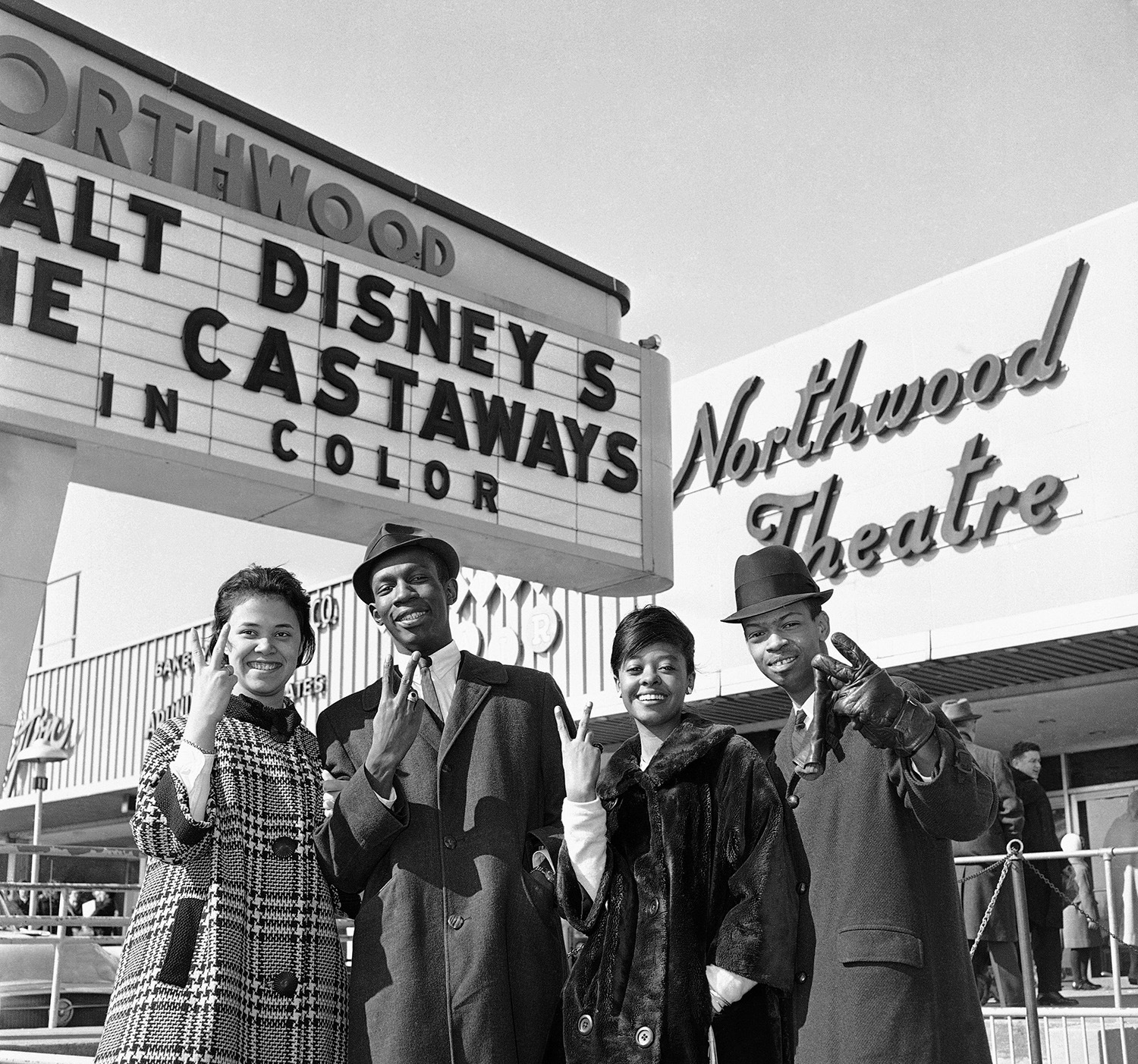 Unfortunately, there is still tension from this trying time in Morgan's history, according to Wilson. He has often found that any mention of the center is met with apprehension.
"Those meetings in the first three or four years of my tenure were the toughest in my entire career," he says. "They were ripe with raw emotion, yelling, and no progress. It took a lot of effort and care to spend time with community associations and build trust."
Wilson lobbied in Annapolis to secure funding for the part of the property that Morgan State controlled, soon after issuing a mandate to the property's owners, Northwood, SC, to be creative with their stake in collaboration with the two project developers—local firms MCB Real Estate and MLR Partners are also collaborating in the deal. Through that process, all parties involved have come up with a redevelopment plan and construction fencing is being put up as of this month. When finished, the hope is for the renovated plaza to bring new tax dollars into the area and create jobs for students.
"This is a great community, and it's underserviced," says Mark Renbaum, managing partner of MLR Partners. "This is not just a real estate project—it's a lot more than that. Our strategy was to structure redevelopment around a community that was desiring better services than what was currently being offered, as well as integrating development to Morgan State."
Though the target date for completion is three years away, Morgan State hopes to use the project to grow its enrollment, as well as show the community tangible progress.
"It's been a long time coming," says David Bramble, managing partner of MCB Real Estate. "The community needed a clean and safe shopping center."
Of course, the project's epicenter is Morgan State, where students will soon have a place to get a late bite to eat, grab fresh food for the week, and congregate with other members of the community.
"We're envisioning this area becoming a model community where people all over the world will come to recognize what it means to be an anchor institution playing a significant role in community revitalization," Wilson says. "This is a turning point for Morgan State and Northeast Baltimore. This is the first step toward healing some of those deep wounds that unfortunately were inflicted over 50 years ago."