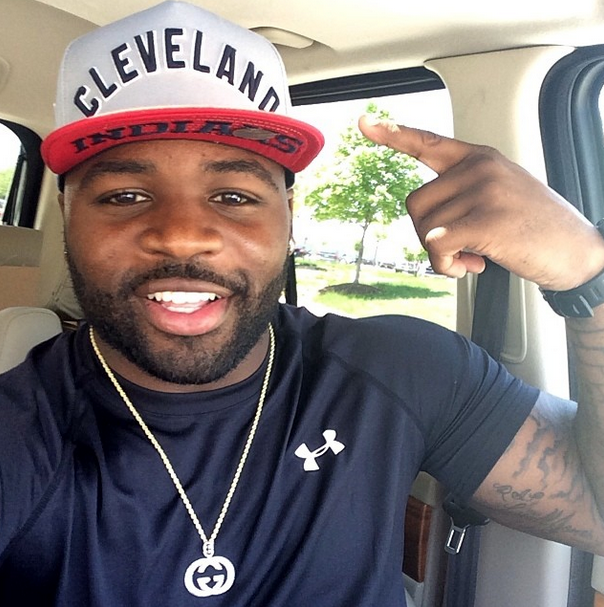 Terrance West Instagram
In the current issue of Baltimore magazine, we profile Terrance West and his Cinderella-like journey from West Baltimore. That journey came to fruition Friday night, when he was drafted in the third round by the Cleveland Browns, who traded up with the San Francisco 49ers to select him 94th overall.
"I wasn't sure where I was going, but it was a shocker when I got a call," the former Towson University running back told The Baltimore Sun. "I thought it was a prank call because the 49ers were on the clock and I saw an Ohio number on my phone. It was the Browns general manager [Ray Farmer] on the phone and he said, 'Are you ready to go?' It was amazing."
We send a big congratulations out to Terrance—happy to have him in the AFC North. (And we hope someday you'll be rocking the Ravens purple instead!) To read more about West, pick up a copy of our May issue, on newsstands now.