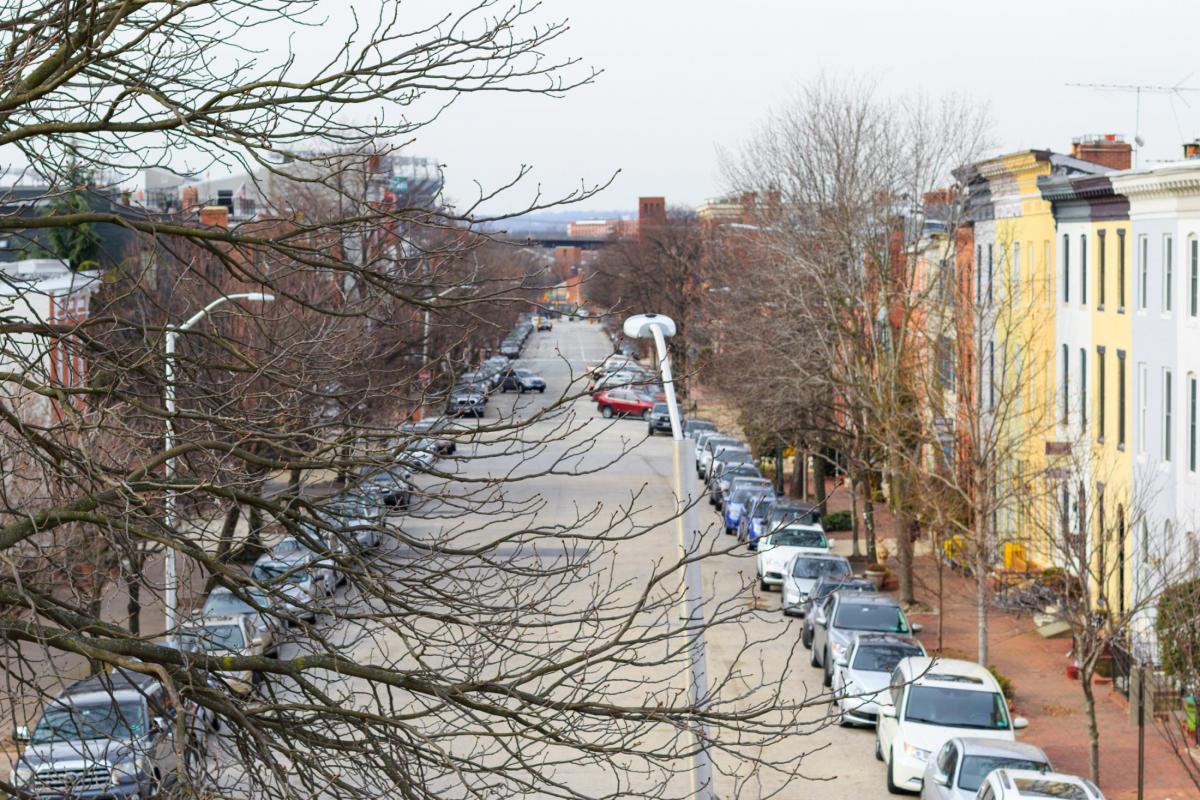 LauGSmith/Shutterstock
Well, we've got good news and we've got bad news, Baltimore.
First, the good news: We might not have to spend the next few months shoveling out walkways and putting lawn chairs in parking spaces. The bad news, though: That means there'd be no waking up to see a snow day. 
See, the National Oceanic and Atmospheric Administration (NOAA) has declared the occurrence of La Niña, a semi-regular climate pattern. NOAA's forecast for the winter extends from December 2021 to February 2022.
"Generally, when we talk about La Niña, what that means is that temperatures in the equatorial Pacific are colder than usual," says Anand Gnanadesikan, a professor in the Department of Earth & Planetary Sciences at Johns Hopkins University. 
That shift in temperature, he explains, causes a ripple effect across the continent. The cold waters in the Pacific push the jet stream northward, which can cause wetter and colder conditions in the northern part of North America, and warmer and dryer conditions in the south. 
"We will often see mild conditions prevail over much of the southeast and the Mid-Atlantic, and even into coastal New England. So it alters the character of a winter for several months," says Jeffrey Halverson, a professor in the University of Maryland, Baltimore County's Department of Geography & Environmental Systems. "[But] it's not a guarantee, because no La Niña is quite like the one that's happened before it."
It doesn't mean there won't be any snow at all, Halverson adds. The declaration of a La Niña is a seasonal prediction, not a weather forecast—meaning scientists think it is likely to be a milder-than-average winter, not that we definitely won't see any snowflakes.  
Despite the La Niña, Baltimore is well-prepared for dealing with possible snowfall, says Steve Sharkey, director of Baltimore's Department of Transportation.
"Long-term forecasts have no real bearing on our annual preparations, as weather in the Mid-Atlantic states is very unpredictable," he said in an email, "so we prepare for the worst every winter season." 
The department has "nearly 300" pieces of equipment for clearing snow, with about that many more contractors that could be called upon if necessary. Baltimore deploys, on average, more than 12,000 tons of salt each winter to treat roads, along with about 48,000 gallons of brine.
And, if a snowy season is your preferred type of winter, don't fret. It is not uncommon for La Niña years to oscillate into El Niño years. An El Niño means wetter conditions in the southeast—as opposed to the drier conditions of La Niña—which could mean more snow for next year. 
Halverson says it is typical that the transition from La Niña to El Niño would begin in the fall or winter next year, and that scientists could see signs of that as early as the summer.
"The blockbuster winter of 2009-2010, when Baltimore had its record snow, was an El Niño year," he adds.