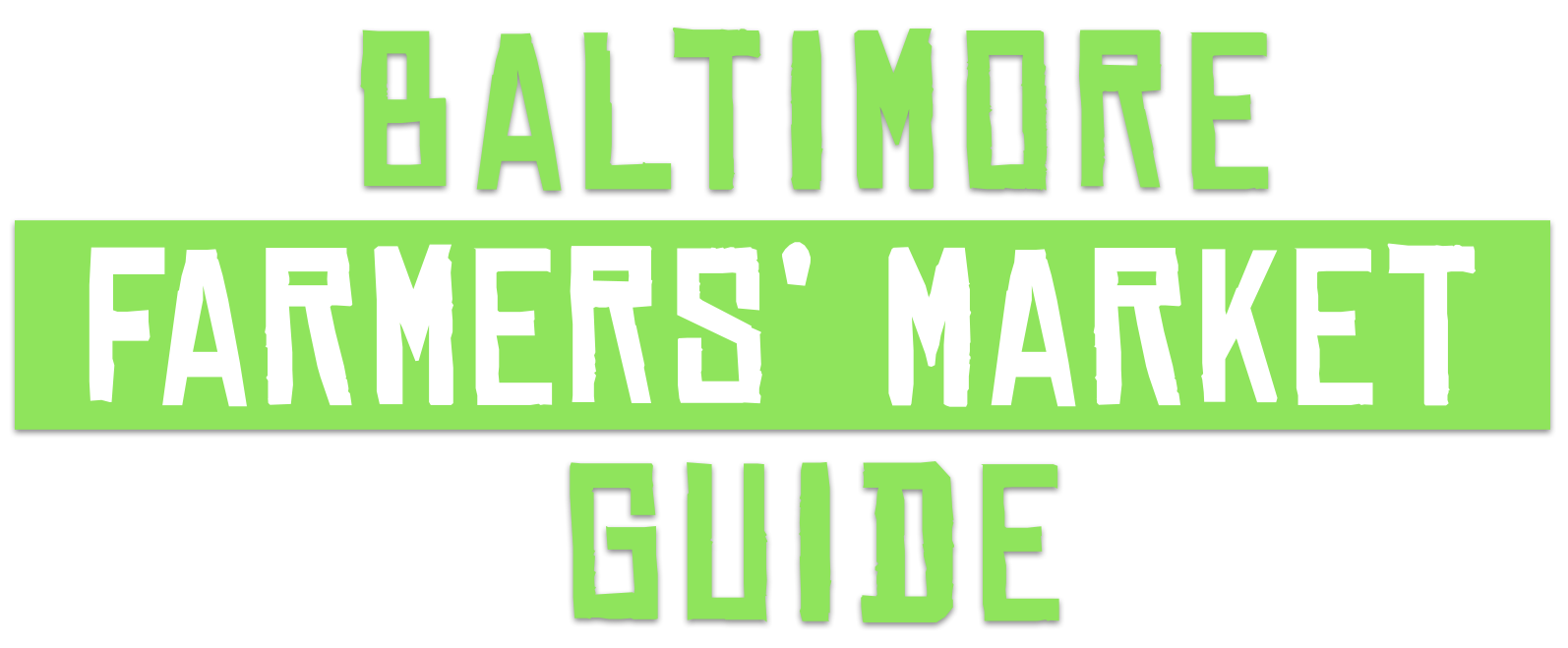 Baltimore Farmers Market Guide
Our roundup of the region's best city and county farmers markets.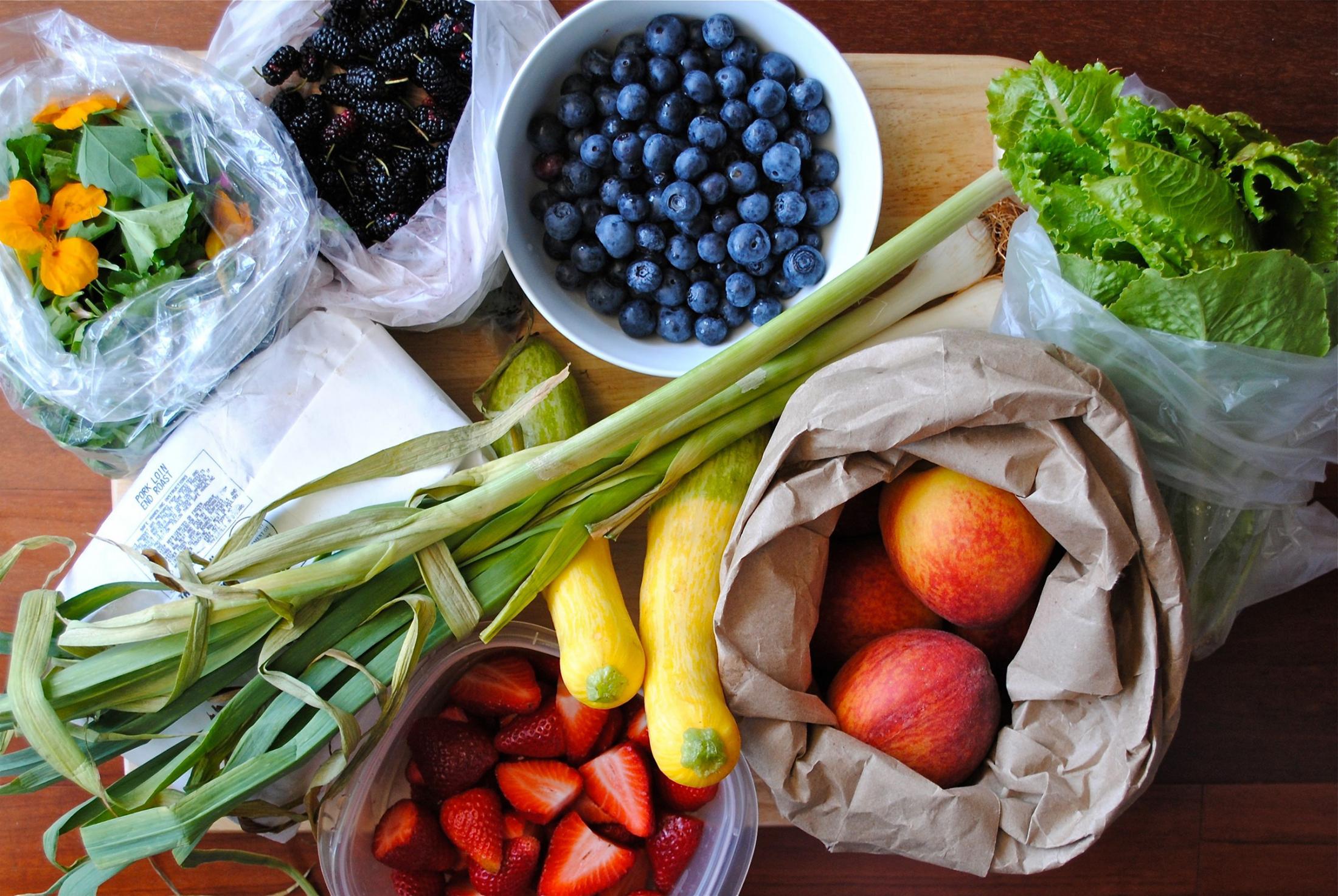 Last spring, as the coronavirus pandemic unfolded, Maryland was one of several states to deem farmers markets essential businesses, allowing the community gatherings to remain open throughout the COVID-19 pandemic.
A growing customer base was in search of locally grown food as global supply chains were disrupted and shelves sat empty at grocery stores, while farmers markets quickly evolved to both meet the newfound demand and ensure shopper safety following updated guidelines from the CDC, which continue still, a year later.
To help you shop local in these ongoing strange times, we've compiled a list of open, upcoming, and closed farmers markets across the city and county, with a sampling of what vendors will be in tow.
BALTIMORE CITY
This fan-favorite Saturday morning gathering in Waverly is one of the few markets that operates year-round, but it always welcomes a few new faces just in time for the spring season. Be sure to pick up staples from the region's best growers and makers, like kombucha from Hex Ferments, meats from Liberty Delights Farm, and produce from the Farm Alliance of Baltimore. Corner of E. 32nd & Barclay Sts, Saturdays year-round from 7 a.m.-12 p.m.
After a shortened season in 2020 due to COVID, the JFX Farmers Market under I-83 returns for its full run, with its full lineup of farmers, food businesses, and artisans. Come for Calvert Farm produce, Agriberry Farm fruit, Migrash Farm flours, and prepared item vendors like the Curry Shack and La Bohemia Bakery. Corner of Saratoga & Holliday Sts, Sunday through December 20. 7 a.m.-12 p.m.
The nearly decade-old farmers market on Broadway Square is perfect for Saturday mornings spent shopping local before meandering the harbor's waterfront. Local farmers and regional vendors fill the brick plaza and tout everything from produce from the new Atlas Farms, flowers and mushrooms by Spore & Seed, raw honey from Hon's Honey, and the beloved Moses Family Jerky. Broadway & Thames Sts. Saturdays through December 18. 7:30 a.m.-12:30 p.m.
This new kid on the block is back for its third year outside the recently renovated Cross Street Market, featuring both local farmers and vendors from the historic market. Shop Baltimore grown and made goods such as produce, meat, and eggs from Albright Farms, or sweets by Divine Fudge, Balti'Marons, and Bakeology. Also be sure grab to-go options from the old and new go-tos like Fenwick's Choice Meats and the fresh-food market, Rooster + Hen. S side of E Cross St. between Light & S. Charles Sts. May 1-October 30. Saturdays. 9 a.m.-12 p.m
A stroll around this open-air market with its iconic view of the Domino Sugars sign is an ideal way to start the weekend. Back at the museum after a COVID relocation, find go-to vendors and goods like flowers from Helen's Garden, seafood from Two Oceans True Foods, pork from Loch Haven Farm, and honey from Betwixt The Comb. 1415 Key Hwy. May 15-November 27. Saturdays. 9 a.m.-1 p.m..
The Shops at Kenilworth's annual Tuesday-afternoon market is underway in the mall's parking lot with myriad offerings, including flowers from Belvedere Farm, produce and transplants from Calvert's Gift Farm, dairy products from Prigel Family Creamery, and baked goods from Rare Opportunity Bakehouse. 800 Kenilworth Dr., Towson. April 20-November 30. Tuesdays. 3-6 p.m.
This quaint Monkton market offers a respite of small-town life from the big city. Head north to the rolling hills of Monkton for Parkton Oak Spring Farm produce, The Contested Rooster poultry, Daily Crisis Farm dairy, Shaw Orchards fruit, and Floriculture flowers, plus live music every weekend. 17004 York Rd., Parkton. May 1-November 27. Saturdays. 9 a.m.-12 p.m.
Located on the northeast side of the Johns Hopkins Hospital, this weekly hidden gem market provides its area doctors and East Baltimore neighbors with both a lunch break and locally grown groceries. Go for vegetables from Becerra Produce and The Plantation Park Heights Urban Garden, as well as to-go eats from BricknFire Pizza Company, El Piquin, and Mo Mo Thai Food. Jefferson Street Pathway between the Johns Hopkins Cancer Research Buildings and the Johns Hopkins Outpatient Center. May 20-October 14. Thursdays. 10 a.m.-2 p.m.
This small market in Northeast Baltimore provides its local community with fresh produce and protein throughout the warm-weather months. Every other Saturday, find the likes of pastured chicken and duck eggs from Ladybrook Farm, jams from Johari Made, baked goods from Mary's Muffins, and flowers from Celadon Hill. 6908 Belair Rd. May 30-October 17. Every other Saturday. 8:30 a.m.-12:30 p.m.
There are few more idyllic market settings than this mid-week version nestled at the edge of Druid Hill Park. Beneath the park's ancient trees and with the Rawlings Conservatory as its backdrop, shoppers can find city-grown produce from the likes of The Greener Garden Urban Farm, as well as natural soaps from Lil Ria's Natural Soaps and condiments from Tree Frog Hot Sauce on Wednesday evenings. 3100 Swann Dr. June 2-September 29. Wednesdays. 3:30-7:30 p.m.
This vibrant Northeast Baltimore market, sponsored by Loyola University, serves a number of close-knit surrounding neighborhoods with its mid-week gatherings in the parking lot of the school's public safety department. Make it a destination for fresh produce and herbs from Real Food Farm, fruit from Shaw Orchard, and ethically sourced coffee from Dear Globe. 5104 York Rd. June 2-September 29. Wednesdays. 3-6 p.m.
This Mayfield area newcomer returns to Lake Montebello for its third season with a waterfront gathering featuring many vegan and vegetarian options. Grab some Gingerly grain bowls, Cajou vegan ice cream, or Blondie Doughnuts and make a day of it with a picnic on one of Herring Run Park's many grassy knolls. Lake Montebello. Fourth Saturday of the month, June 26 to October 23. 9 a.m. to 1 p.m.
BALTIMORE COUNTY
On Tuesday afternoons, this cozy parking lot market in Pikesville offers county residents weekday access to the likes of Flash Crabcake Company seafood, Kona Ice snowballs, and local spirits by Boordy Vineyards and Twin Valley Distillery in a treelined setting. 1700 Reisterstown Rd., Pikesville. May 18-November 30. Tuesdays. 2-6 p.m.
On Wednesday mornings starting in June, the Maryland State Fairgrounds transforms into a weekly farmers market with 10 vendors, providing ample room for purchasing meat from Albright Farms, cheese from Daily Crisis Farm, fruit from Hills Forest Farm, and transplants from White House Nursery. 2200 York Rd., Lutherville-Timonium. June 2-October 27. Wednesdays. 10 a.m.-1 p.m.
Located in the heart of downtown Towson, this veteran market, now in its 42nd year, is a county favorite for its host of local farmers and food trucks throughout the summer and fall. Curbside vendors include Full Circle Farm for produce, God Scent Herbs, Baltimore BBQ Company sauces, Ray's Pork Rinds, and Slate Farm Brewery. Allegheny & Washington Aves. Thursdays through November 18. 10 a.m.-3 p.m.
Throughout spring and summer, this small spring and summer Sunday market at Franklin Middle School in northwest Baltimore County features organic microgreens and produce from Green Girls, vegetables from Duane's Vegetables, java from Gracefully Coffee Roasters, baked goods by Lisa's Love, and flowers from Ludwig Garden. 120 Main St., Reisterstown. Sundays through November 21. 9 a.m.-1 p.m.