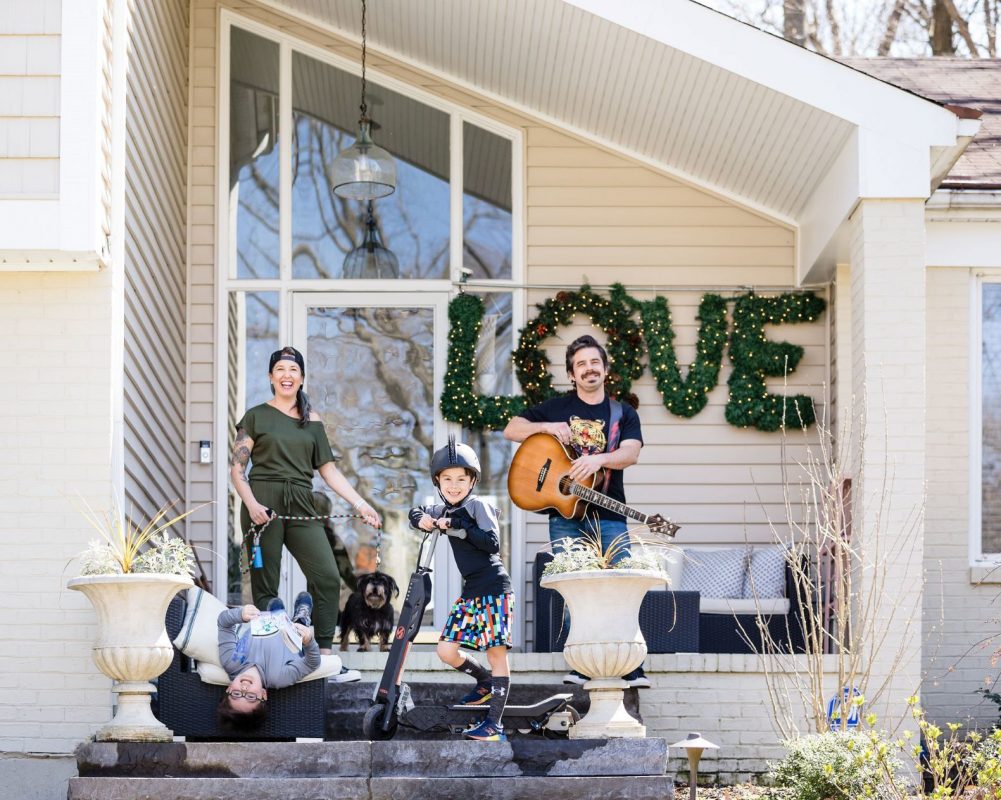 Maryland photographer Mary Brunst first heard about #TheFrontStepsProject through a friend who shared an article on Facebook. Two photographers in Massachusetts had started taking portraits of families—literally on their front steps—as a way to celebrate family, life, and community during this surreal Coronavirus quarantine.
"I thought it was a wonderful way to focus our attention on the good things still happening, as well as support those in our community," says Brunst. "I wanted to be a part of that here locally."
Since starting her local initiative, Brunst has photographed more than 30 families. She's been asking for a voluntary $50 donation (but any amount is acceptable) per session to donate to Micah Clark, a two-and-a-half year old with a rare genetic disease and impaired immune system, a scary diagnosis during the pandemic.
"The Front Steps Project has been an incredibly fun and heartwarming to be a part of," Brunst says. "It's wonderful to see the community coming together to help Micah and others immunocompromised like him, while documenting this unusual season of our lives. We've never lived through something like this before, and while I'm not at all making light of current circumstances or the seriousness of the issues at hand, I think it's also important to hold space for the good things happening."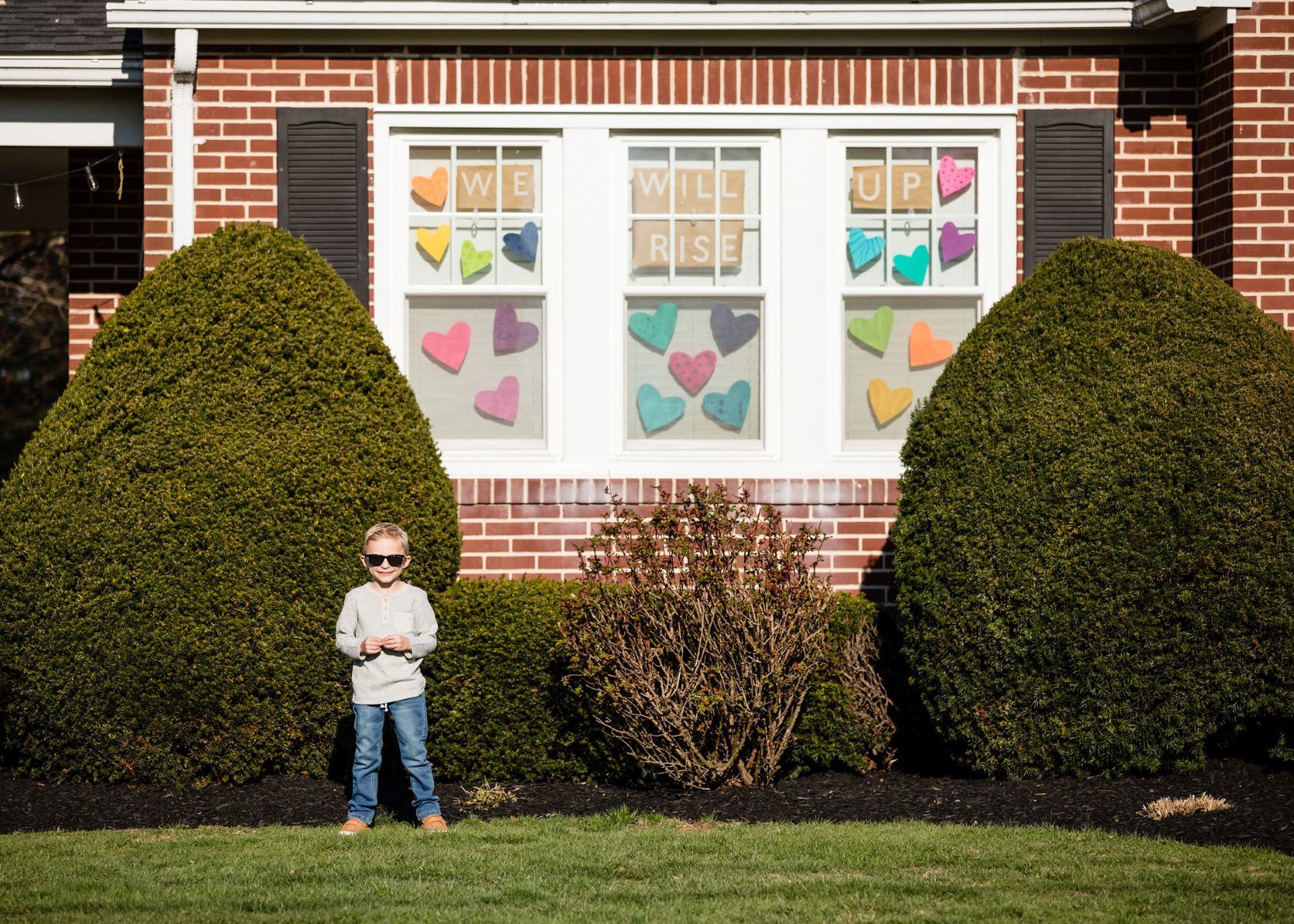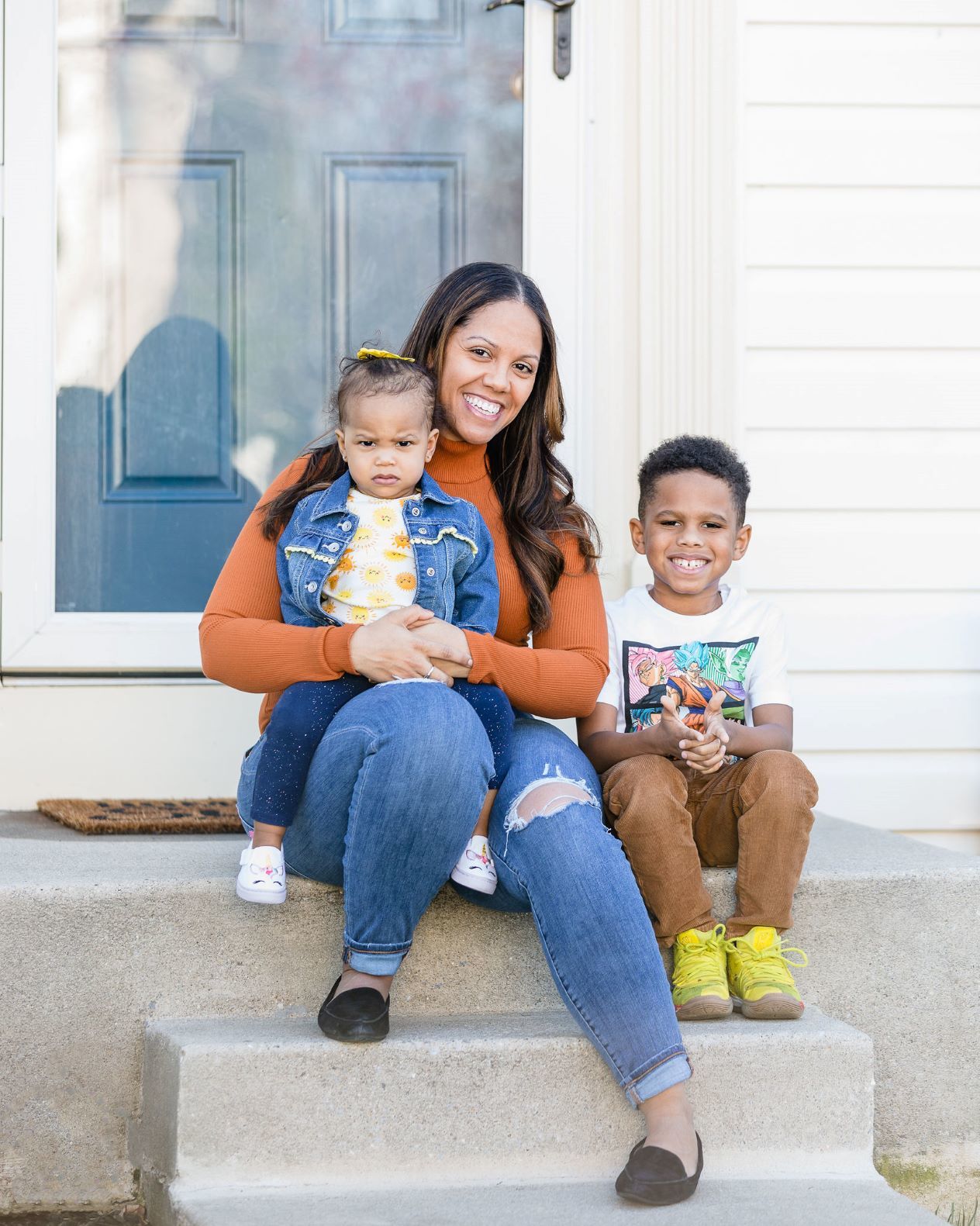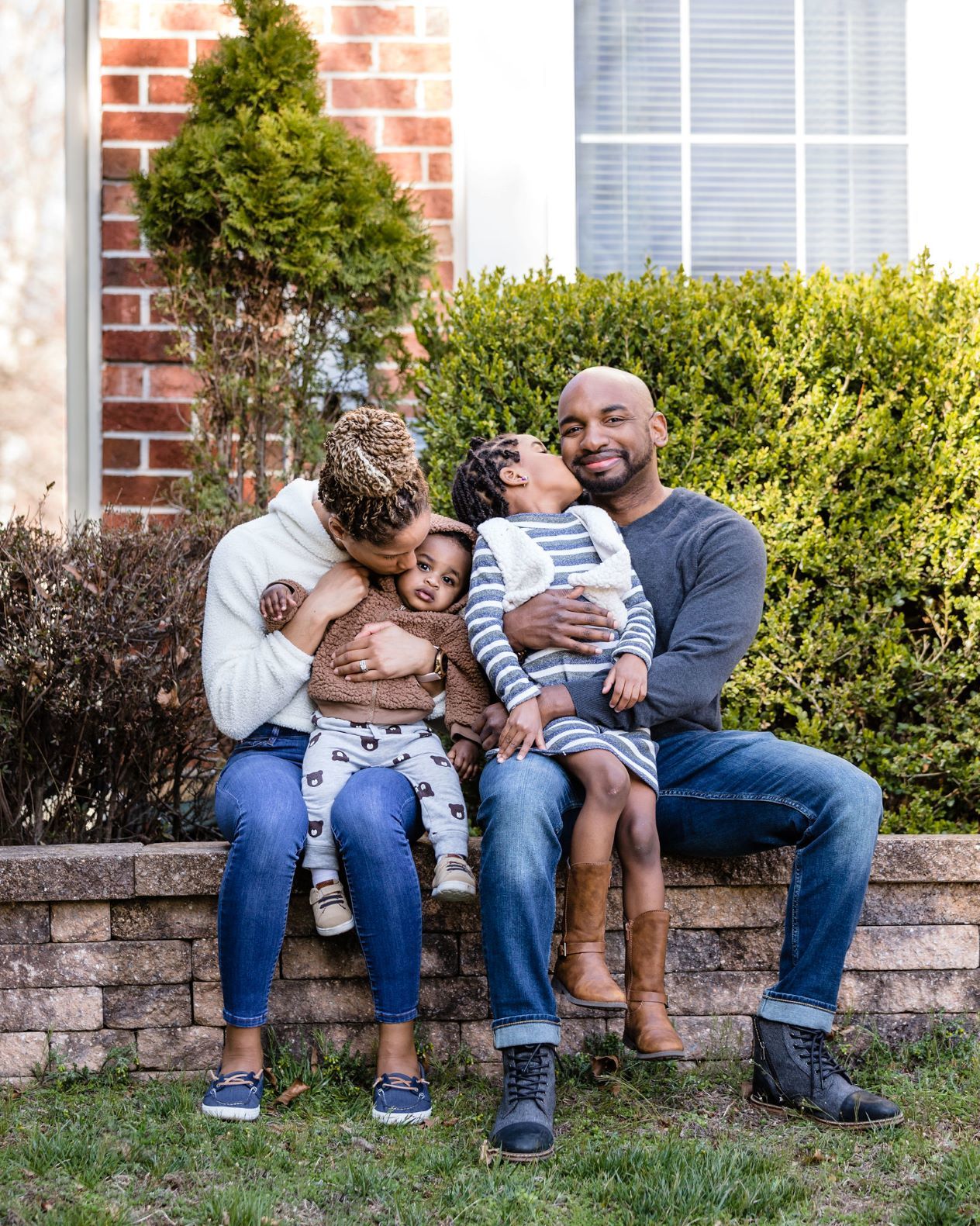 Specifically, Brunst says she's been trying to focus on some of the positive of sheltering in place. It helps when the panic comes creeping in.
"It's not all fear, uncertainty, sickness, and pandemic," she says. "We are taking quality time to spend with our families, neighbors are helping neighbors, we are learning new hobbies, reading new books, we have the technology to virtually spend time with our friends, we are reaching out and checking in on those we care about—and maybe haven't talked to in a while—and creating new habits."
She's been trying to capture all that on her camera—while communicating and posing people from 20 feet away.
"I'm practicing safe and significant social distancing—and I don't believe that what I'm doing is any different than going out to walk my dog," says Brunst, who unfortunately thinks her project will now be on hold, post Governor Larry Hogan's stay-at-home order.
Heather Smertycha Bailey had Brunst come photograph her family last week.
"When I saw The Front Steps Project Instagram post, I knew I wanted to be a part of it," Bailey says. "Mary brought huge laughs and smiles to our faces during this time of uncertainty and isolation. This time in quarantine has been a reconnection in many ways. It's reminded my family to slow down, get back to the basics and enjoy one other."
Maria Linz O'Brien, a family and wedding photographer, has also been using this unprecedented time to shoot families on their porches and stoops.
"Every one of us is doing our part to keep our families and neighbors safe, but social distancing can be stressful and isolating," O'Brien says. "We've had some beautiful days these last couple of weeks, so I wanted to get outside and do what I love."
For O'Brien, it's all about bringing joy to her neighbors. She is also looking forward to providing photos for them to look back on in years to come.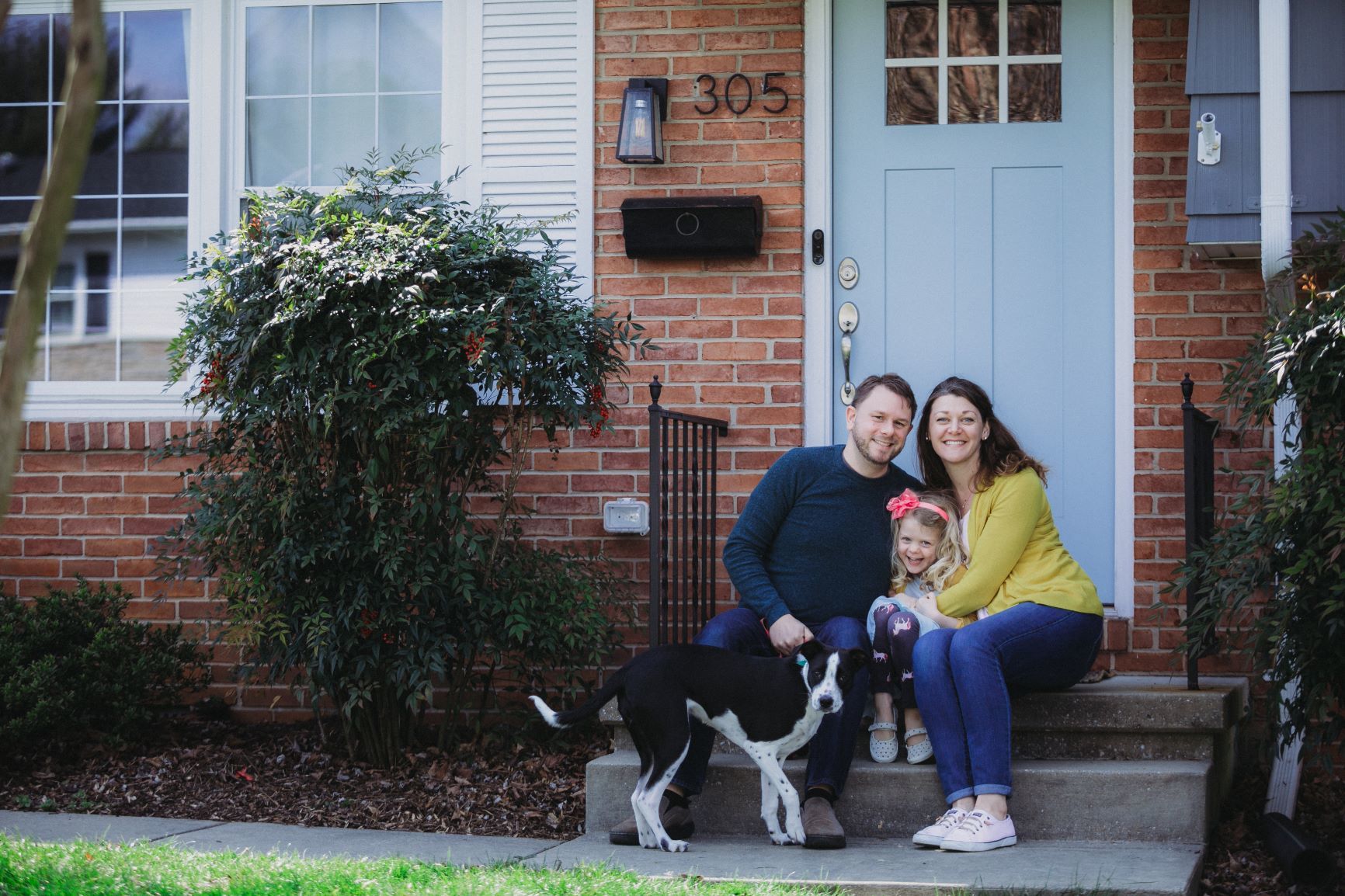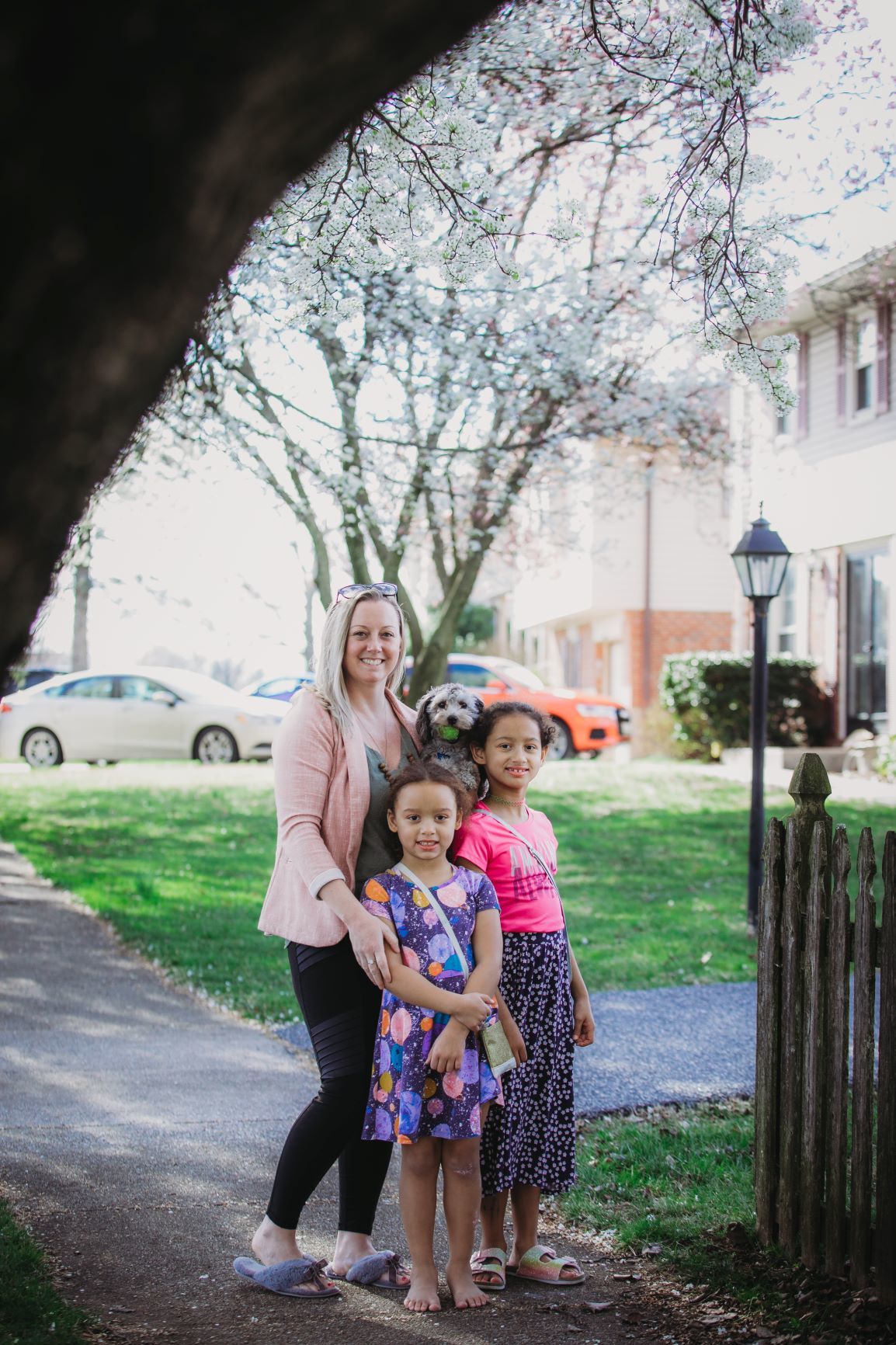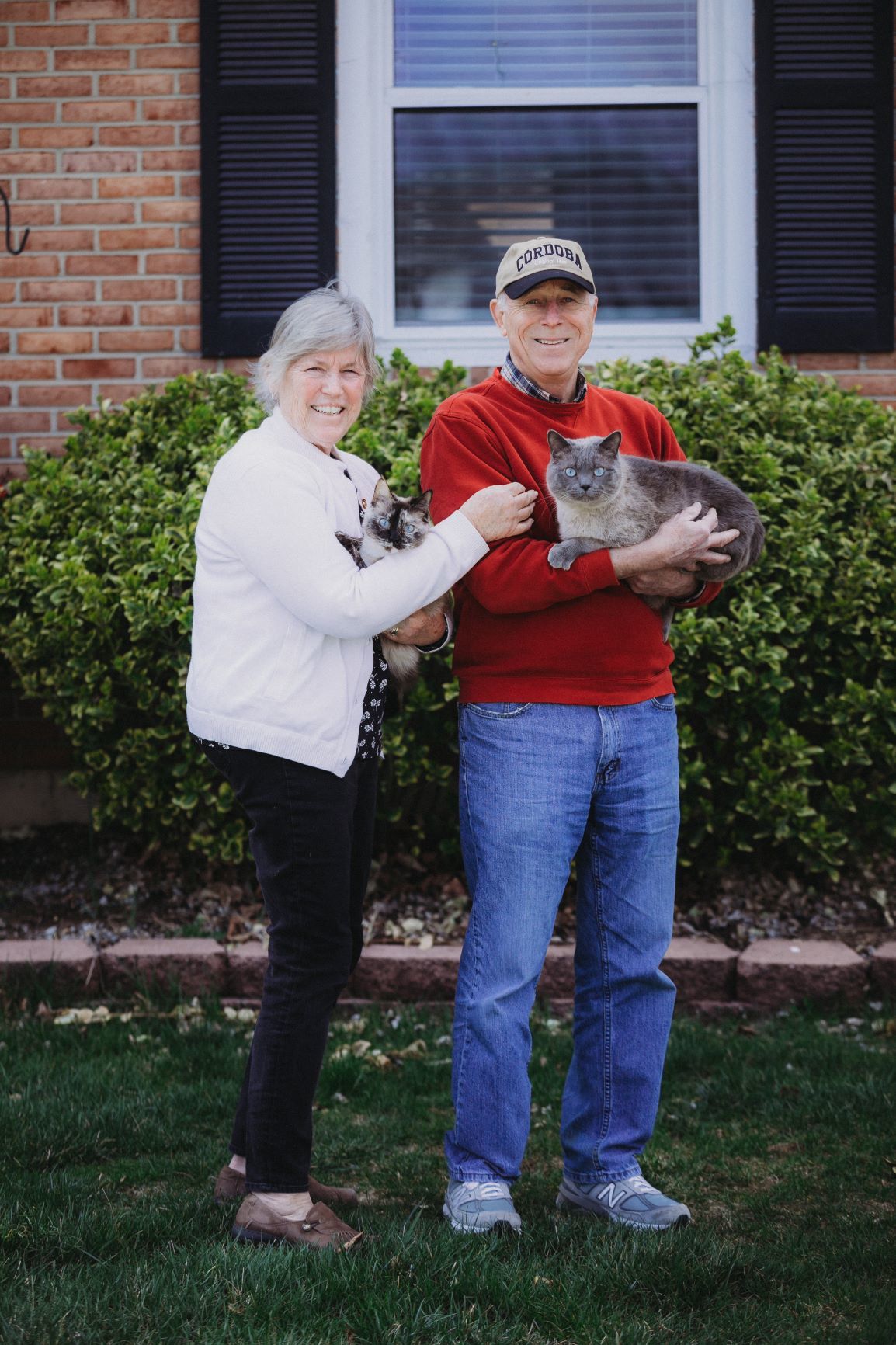 "Social distancing is hard, but one of the benefits is the extra time many of us are getting to spend with family," she says. "A lot of families, including almost 40 I have photographed in the last week, are happy to get to document this time, and have some nice family photos too."
Like Brunst, she's been trying to focus on the silver lining.
"I'm glad I've been able to bring a little relief from the stress," she says. "There are ways we can all make this time a little more bearable for everyone and safely continue doing the things we love."